Trump could ban TikTok in the USA
Over 133,000 people have died of COVID-19 in America so far this year. But sure, let's focus on this app!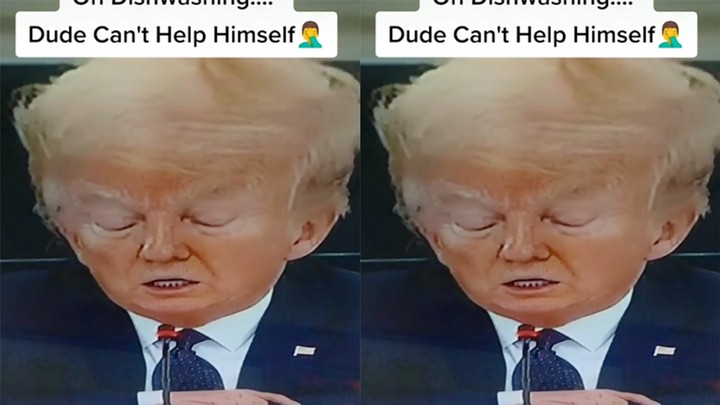 Image via TikTok
Today in extremely 2020 news, President Donald Trump is reportedly considering a ban on TIkTok in America, because the app is supposedly somehow responsible for China's handling of the coronavirus pandemic. I dunno either, but let's get into this!
Secretary of State Mike Pompeo said that the USA is "seriously looking at" outlawing TikTok as part of a blanket ban on Chinese social media apps. Speaking to Fox News' Laura Ingraham, Pompeo said: "With respect to Chinese apps on people's cell phones, I can assure you the United States will get this one right too. It's a big business. Look, what happened with China with this virus, what they've done to this country and to the entire world is disgraceful."
"I don't want to get out in front of the President," he added, "but it's something we're looking at."
As the app's popularity has exploded during lockdown, TikTok has weathered a number of recent controversies, from concerns over how it protects children's privacy to allegations of censorship. Most recently, the platform announced it will be leaving Hong Kong "in a matter of days" after China imposed a new national security law on the city. Even taking all that into account though, blaming TikTok for the coronavirus pandemic seems a bit wild.
"TikTok is led by an American CEO, with hundreds of employees and key leaders across safety, security, product, and public policy here in the US," a TikTok spokesperson said in a statement in response to the comments from Pompeo. "We have no higher priority than promoting a safe and secure app experience for our users. We have never provided user data to the Chinese government, nor would we do so if asked."
Tagged: