Jupiter Black photographed by Gena Tuso
LOOK AT US is the zine celebrating LA's queer Black creative underground
Curated by experimental musician Jupiter Black, we meet the brilliant but under-appreciated artists, healers and performers profiled in their latest issue.
Jupiter Black photographed by Gena Tuso
LA-based stylist and photographer Gena Tuso started the zine LOOK AT US several years ago, with the intention of documenting underground scenes across the world. Inspired by subcultures and their evolutions, Gena -- who is also the drummer of post-punk band Woundz -- began to turn her lens on the artists around her. Having centred the previous edition on London punks, for Issue 4 she photographed the Black queer and trans creative community in her hometown of Los Angeles -- as curated by her friend Jupiter Black, who is part of the scene.

"The folks included in the zine are all people that I've had personal interactions with that made me feel inspired to grow as a person or an artist," Jupiter told i-D. "We are all queer, non-conforming, Black and brown beings that deserve to be documented. All queer, trans and gender non-conforming peoples deserve visibility; whether they are poor, disabled, punk, masc, femme or anything that intersects. All forms of queer existence and aesthetic inspired this zine to be created and curated."
The coverstar is The Uhuruverse, a trans disabled artist who performs experimental solo projects and plays guitar in Black queer punk band FUPU (Fuck U Pay Us). They demand land reparations for the African Holocaust and free self-defence training for femmes. The issue also stars a collection of multidisciplinary artists, healers, DJs and musicians, as well as photographer Beatriz Moreno aka Miss Inglewood, who has been capturing the scene and their live performances for almost a decade.
"When it comes to art in music, everyone has tied themselves to their own sound that translates through to their personal energy, message and flare," Jupiter continues. "With that said, a lot of times stability is lacking as queer Black artist in Los Angeles, and sometimes the commitment you make to yourself and your natural existence isn't cohesive with survival in the systems. It's a game of balance and we've all managed to swim pretty good and build strong regardless. Ultimately the space we've all grown together is love and reflects the aspects of community we desire."
Shot on film in and around their own homes prior to lockdown, the artists wear their favourite looks. All proceeds from the sale of the zine go to the Black queer and trans direct relief fund set up by LOOK AT US, which is also fundraising over on gofundme.
Get to know some of the featured artists below...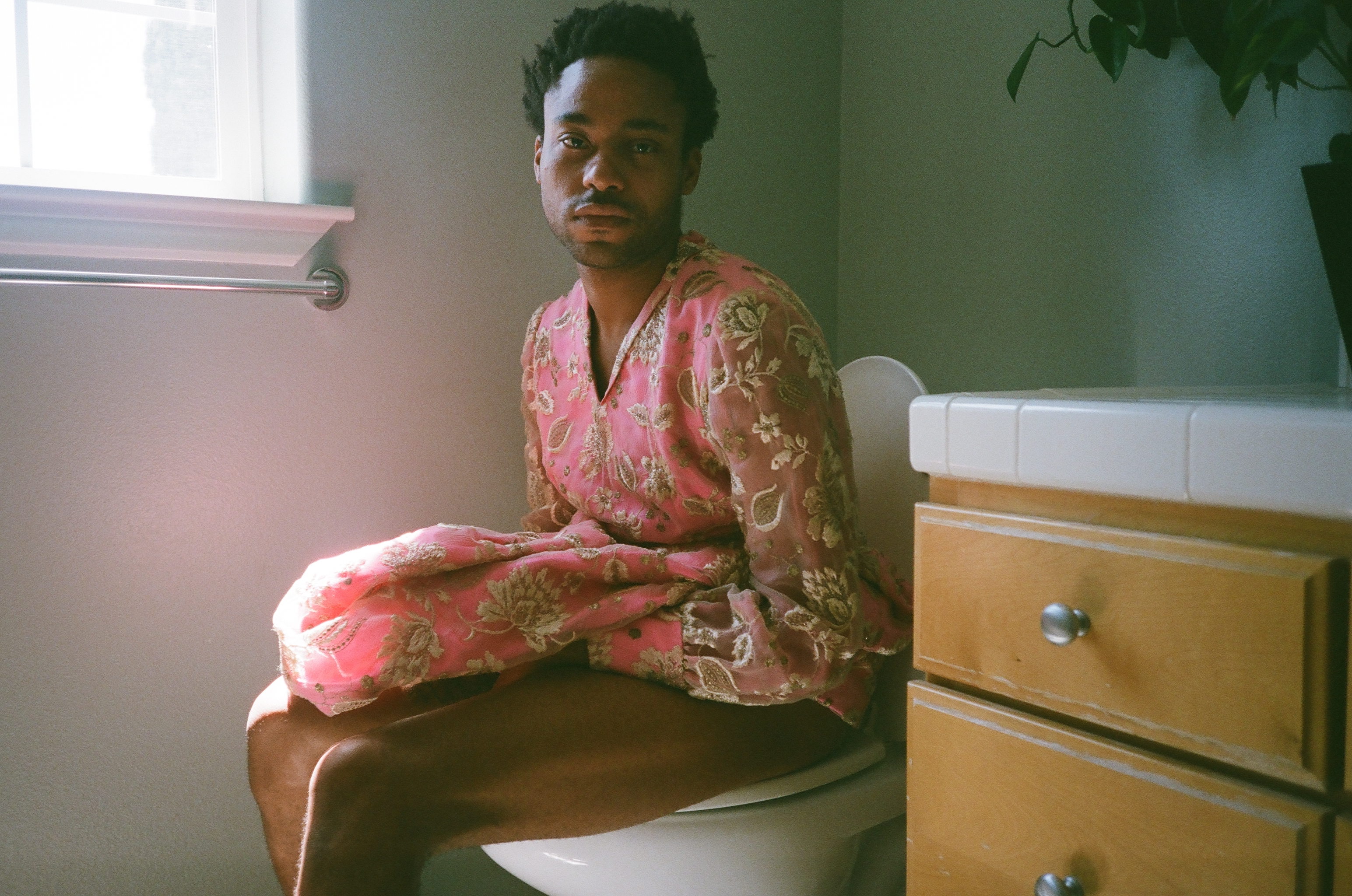 Earth To Jordi, multi-disciplinary artist and healer
How do you identify? Black, queer, trans, genderfluid. What do you do and why do you do it? I heal, I create, I channel, I guide, I express, I emote and I open portals. I do it to survive and thrive on this planet while I'm in this physical form. What inspires you to create? I'm inspired by the desire to create flow through stagnancy. Whether it's a thought or a feeling that I feel stuck in, I create to initiate movement. How would you describe the creative scene you are a part of? Interconnected. Serendipitous. Black AF. Queer. Trans-abundant. I can only describe this community as divine. How has the pandemic impacted your life and work? Drastically. All of my jobs were cancelled: performance jobs first, then healing facilitation. A lover broke up with me. It's been intense. What have you been doing to stay balanced? Baths more often than not. On Wednesdays I clean my bedsheets and vacuum. I detangle and re-twist my hair on the weekends. Anime has been a grounding force. Writing as well. Collecting and releasing energy with the cycles of celestial bodies; mainly the Moon, Venus, and now Mercury. What have you learnt over the past few months? Heartbreak hurts. I require more physical touch than I'm receiving. I am even more sensitive than I knew myself to be. The construct of whiteness and the power dynamics built upon it are ridiculous. I miss the ocean. Psychedelics are amazing. Depression is a vague word. What are your hopes for the world post-2020? To manifest land that I can thrive with, be naked on, grow food on. Mass police defunding. Colonial buildings being destroyed. Empathy on a global scale. Reparations. Repatriation. Equity. Collaborations that are fruitful and abundant. Black Trans Queer people to be financially, spiritually, emotionally provided for. A strong warrior healer cutie to come weave a love web with me that our babies can grow on. Siphoning resources from those who are hoarding them to those with limited access. Tipping the scales.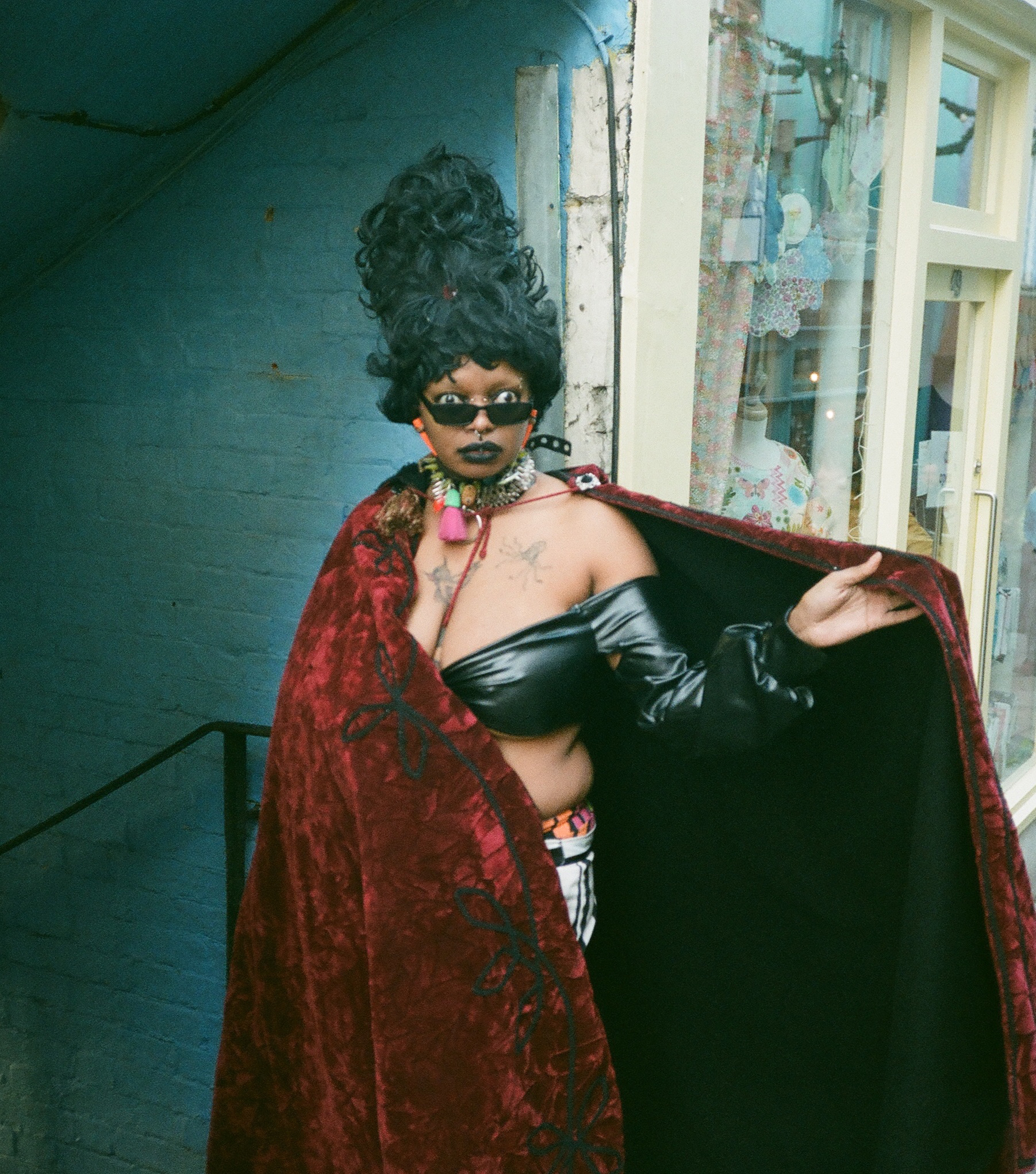 The Uhuruverse, musician and performance artist
How do you identify? I identify as a Black-as-fuck Indigenous real ass nigga… a G. I identify as a Black Panther. I identify as Satan. I identify as a non-binary transmasculine deity. I identify as queer polyamorist pansexual anarchist punk Dark Lord of the underworld. I identify as Master Satanas, Master of the Universe. I identify as The Uhurucorn. What inspires you to create? I create to liberate the minds, bodies, spirits and souls of oppressed beings on earth. How would you describe the creative scene you are a part of? It's Black Magic. It's a united group of people changing the world. The underground artist community that I am a part of is the most slept on/gaslit/overlooked/underpaid group of brilliant beings in the world. How has the pandemic impacted your life and work? It hasn't. I'm a disabled artist and I'm also a Black trans being who was born into poverty and therefore has always been without money and surviving the terrorism and attempted genocide of the US government on Black people. Due to the discrimination of who I am, I have often been unable to find work and accessible/inclusive spaces where people are willing to hire me. I also have agoraphobia from PTSD/surviving my existence/systematic abuse, so I've been quarantining myself for a while now, but I welcome everybody else to the party. One positive is the mutual aid groups and the redistribution of wealth occurring towards Black folks. One negative is the inability to access my healthcare and see my neurologist and navigate the medical system during a pandemic. What have you been doing to stay balanced? My situation is unique because I am unable to focus on the pandemic: I have to focus on my disability and healing. I have an autoimmune disorder, Myasthenia gravis, a neuromuscular disease that causes your voluntary muscles to degenerate. It was diagnosed when I was seven and I've been hospitalised and have had multiple surgeries throughout the course of my life. I had a 10 year remission which ended DURING the pandemic. In May 2020, I lost my ability to walk. So right now, my only focus is learning how to walk again. What have you learnt over the past few months? That the majority of white people have no intention of healing the sickness, evil, hatred and violence of their racism. What are your hopes for the world post-2020? I want to see Black people receive reparations for the African Holocaust now! I wanna see white people return the land they have stolen to the Black indigenous earth protectors who belong to it, and return to their own homelands. I want to see the end of colonialism. I want to see the world become accessible and inclusive to disabled beings. I want to see the world heal. The earth is sick. The human species has done nothing but cause harm to a free and beautiful planet.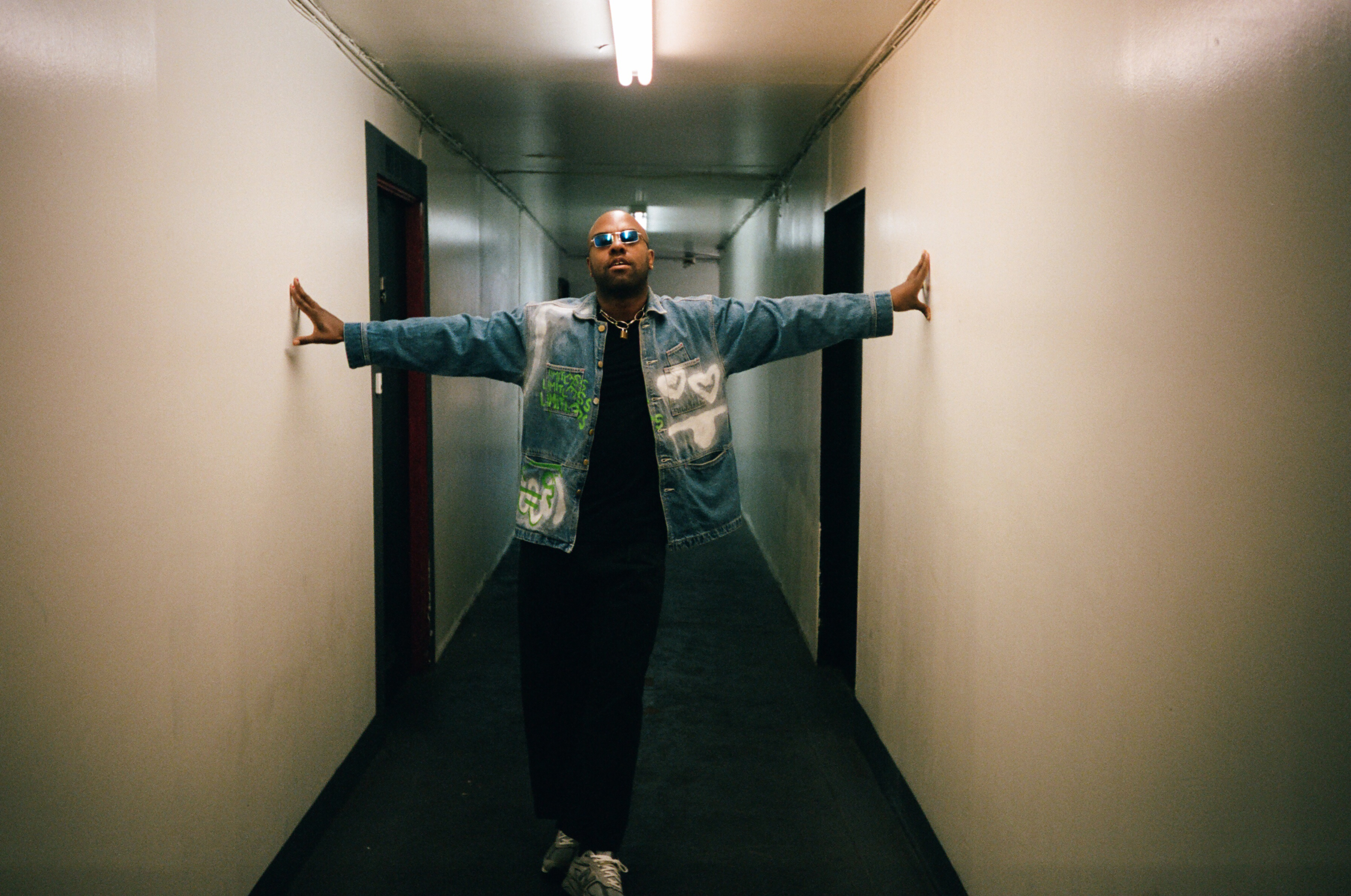 How do you identify? Purple on period. What do you do and why do you do it? I make experimental soul music because it feels purposeful. Experimental is the process and soul is the source. What inspires you to create? I love music and seeing the effect it has on myself and the people who enjoy my work. What do you hope people take away from your work? Powerful emotion and downloads from the source. How would you describe the creative scene you are a part of? Ever-changing and multifaceted. How has the pandemic impacted your life and work? It's slowed it down, made me pay even more attention to detail. Help me find a better sense of community. What have you been doing to stay balanced during this emotionally exhausting time? Spending a lot of time alone and connecting with folk who feed me spiritually. What have you learnt over the past few months? That we are living in a constantly changing illusion and it's important to be a creative force if you want to live in your ideal world. What are your hopes for the world post-2020? That the collective gets some serious clarity.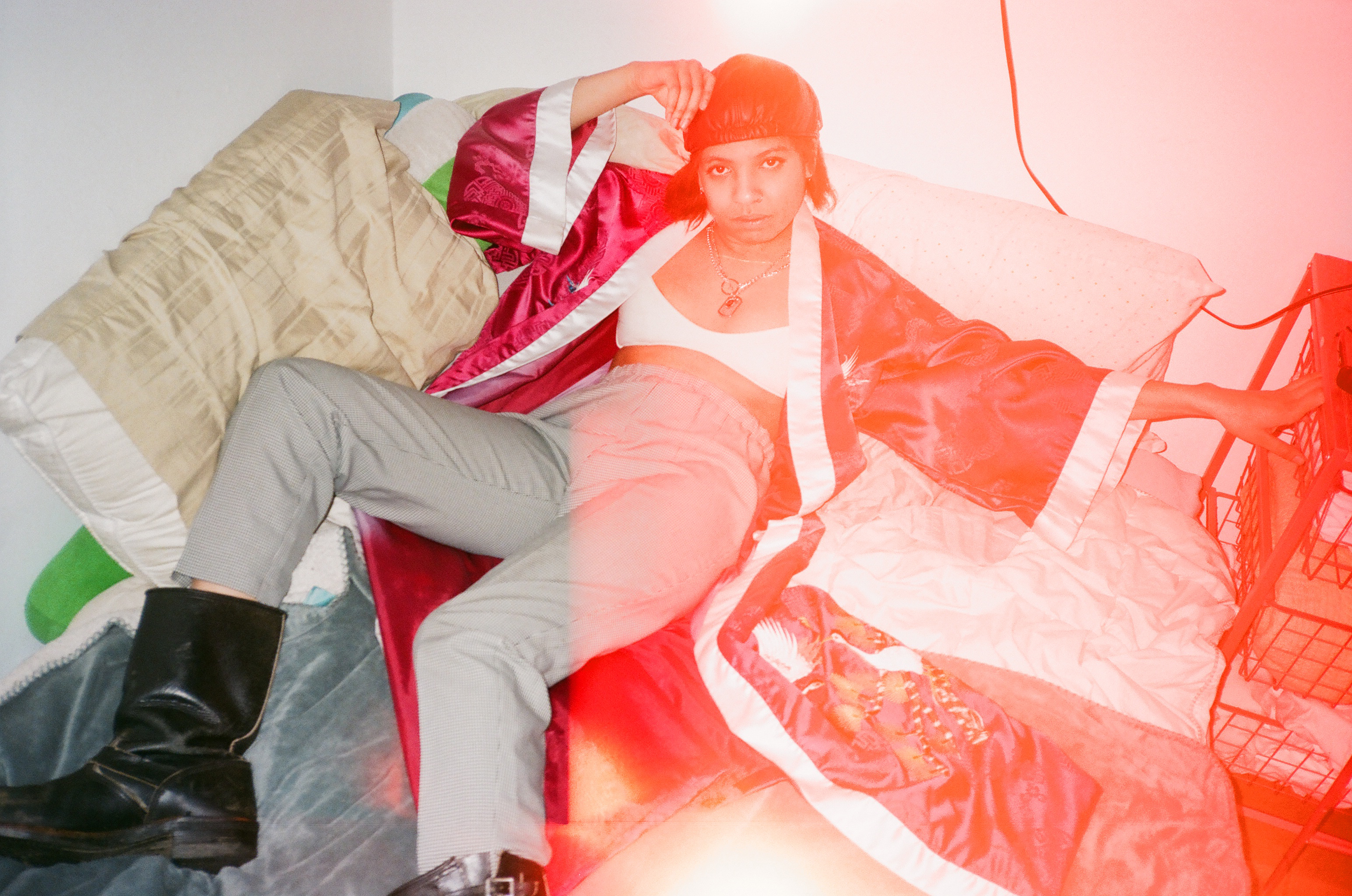 How do you identify? She/they. What do you do and why? I primarily produce music and DJ. I make music because I love it -- it's one of the few things that makes me feel centred. It's my way of communicating what I can't articulate with words. What do you hope people take away from your work? I think music can be a very healing medium. I hope my music can, in some way or another, create space. How would you describe the creative scene you are a part of in LA? Queer Black Underground. What have you been doing to stay balanced? It was really hard, at the onset of COVID, to envision a future as normality dissipated. The pandemic has also exacerbated issues regarding race and civil liberties; shedding light on the disparities inflicted on communities depending on their privilege or bureaucratic prioritisation. Institutions with power feed a system that has never prioritised marginalised peoples (BIPOC, LGBTQIA+) and seeing all of these things erupt at once can feel daunting and isolating. It has taken a lot of community support and emotional labour to adjust and find new ways of dreaming. Alongside artists like Kelsey Lu, Lafawndah and Zsela, you feature on the Source of Nature mixtape... It was empowering to be a part of an initiative that was directly supporting and standing for BLM, essential workers and undocumented/immigrant communities in a time where many are turning a blind eye. This was, in a lot of ways, an ideal project to be a part of -- a mixtape by WOC for WOC, featuring so much talent from the community. For me, this compilation discredited the music industry's underrepresentation of femmes/women (98% of producers being men) and demonstrated that inclusion is advantageous. What have you learnt over the past few months? The power of community (especially the QTBIPOC underground community) coming together, redistributing resources, protesting, educating, and demonstrating selflessness despite being overlooked, underserved and under-appreciated. What are your hopes for the world post-2020? Mass ideological shift.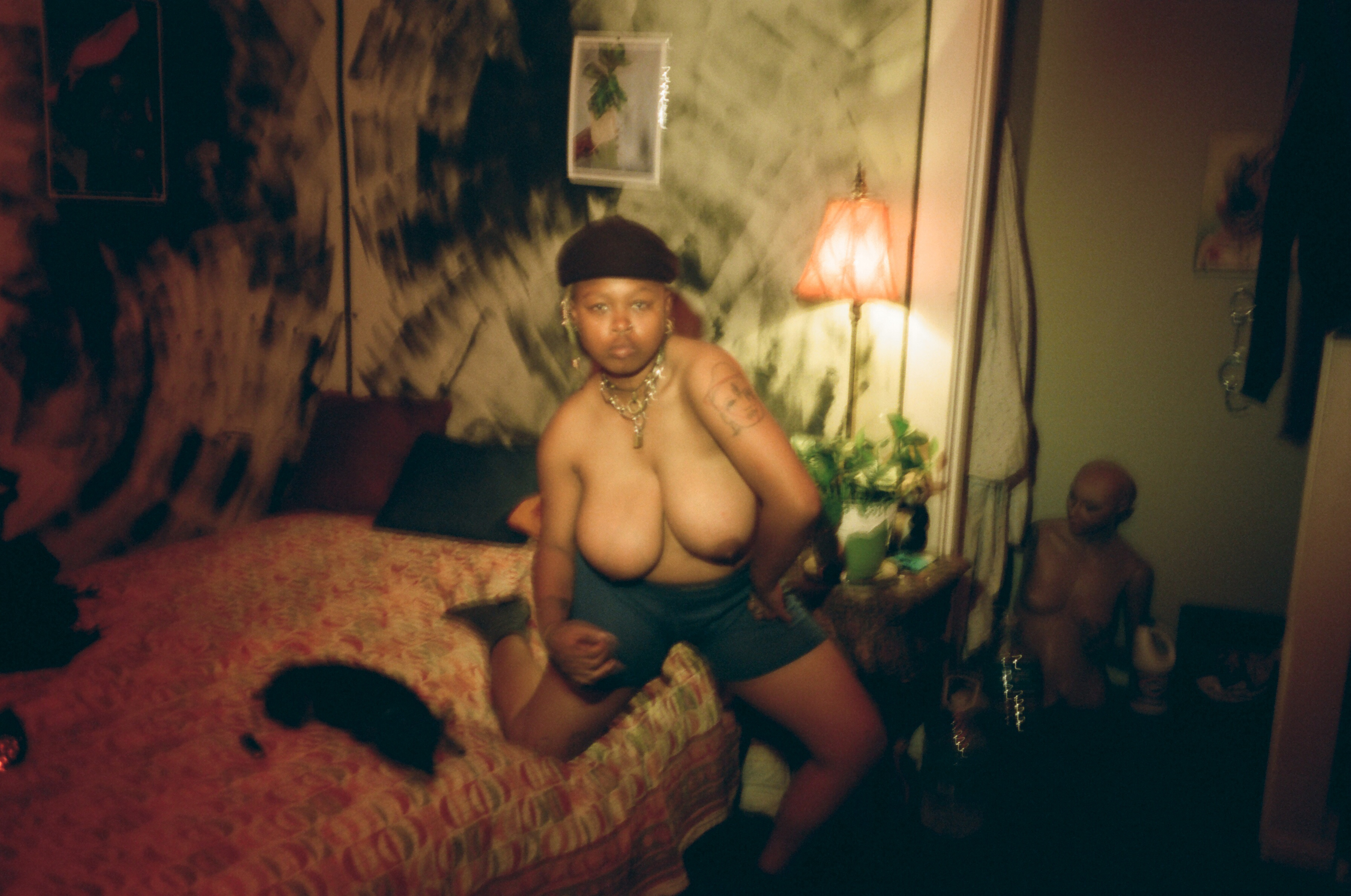 Jupiter Black, experimental musician and curator of LOOK AT US 4
How do you identify? I am a black, trans/queer Bay Area native. What do you do and why? I create things. I create to connect and expand with others, and I use art as a tool to document where my mind is headed. It's all served as good therapy and a way of collaboration with my ancestors and other energies here on this planet. What inspires you to create? Existence inspires my creative process: sounds, experiences, textures. The feelings and healings that stem from the creative processes and their outcomes inspire me to keep creating. How has the pandemic impacted your life and work? The pandemic came at an interesting time for me. I was in the middle of an internal shift and all of a sudden all this external shit started shifting around me hella crazy. It's all connected though and I can recognise that. This time has given me space to shed traumas that I had to move past quick to survive. And although I lost a lot of work, I'm seeing that space is being given to be able focus on and access the kind of work that sustains my mind and spirit and body -- on this planet and beyond what we see. What have you learnt over the past few months? I've learned that there's a bigger scenario playing out and the only thing within our reach or control is how we treat each other. How we hold each other, especially during this time, is so sacred because we're all hella fragile right now and at the brink of our own personal life shifts. What are your hopes for the world post-2020? I'm hoping that we reach the resolution that Black bodies are valuable. I'm calling in abundance for all my queer/trans/non-binary peoples that have put in the work and deserve they fruit. May you feast on your abundance good! I just hella hope that the future balances out the injustices of the past in a real way. My people deserve to thrive freely too. No fucking fear.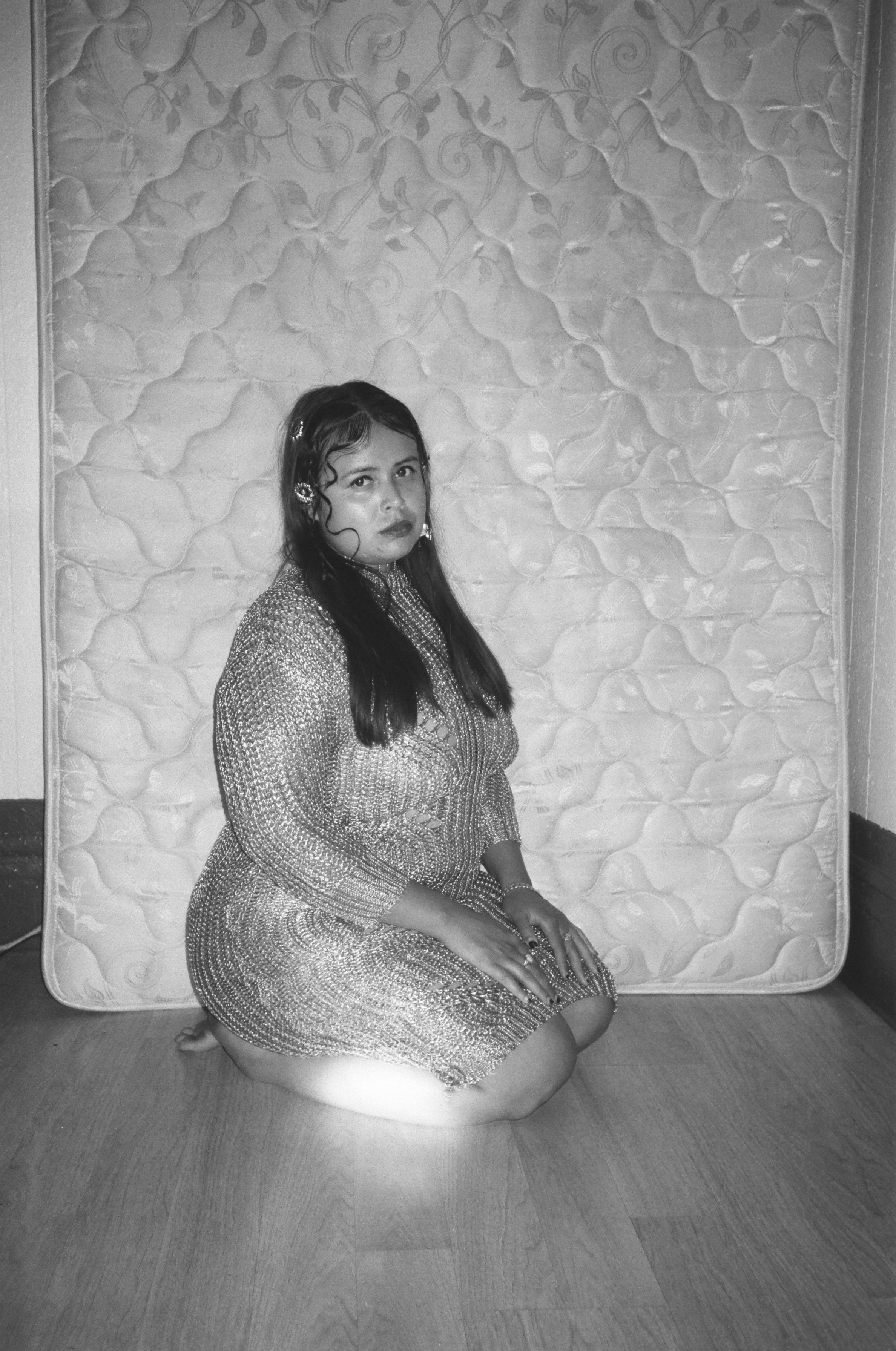 How do you identify? I present myself primarily as fem/a woman. I'm queer I guess, but that is also something I'm still working through. I'm human, indigenous, brown, and sometimes sexual. What do you do and why? I'm a photographer, videographer and director. I've been shooting since high school and have been creating pretty much my whole life. I'm self-trained. I do it because it's second nature. I studied anthropology in college and hated how white people would shoot people of colour. I found it my duty to use the camera responsibly, lovingly and collaboratively. How has the pandemic impacted your life and work? I used to run around this city like a mad person. I worked multiple jobs. I would shoot performance after performance. I worked at the Globe Theatre in Downtown Los Angeles with Tolliver, Jupiter, and Eddington; running the coatcheck during naked, predominately white gay parties, bagging and inventorying everyone's clothes. When COVID hit, that money I so eagerly made was gone. I trim weed still, though that is barely covering living costs. Navigating this city without a car, I have to be careful not to expose myself since I take care of my mother who has stage 4 cancer. It's tough, some days seem more bleak than others, and with all the protests and Black killings It's nerve wracking; I worry about my friends and my family. Fuck you COVID! And FUCK THE POLICE! What have you learnt over the past few months? To be more present. I lived in Tokyo for a while before moving back to LA in 2017 and the tea ceremony was an art form I picked up; the detail and etiquette that play a role in embracing the present moments with another. I wish I would have spent more time breathing than I did running. What are your hopes for the world post-2020? I hope for a free world where we don't have to worry about being killed by a system that wants us dead; where no Black people fear their lives being taken on a whim of another's hate. This world is scary and nothing will change if we don't learn to protect and love Black people. COVID really showed me how much this country hated them, hated us, and hated me.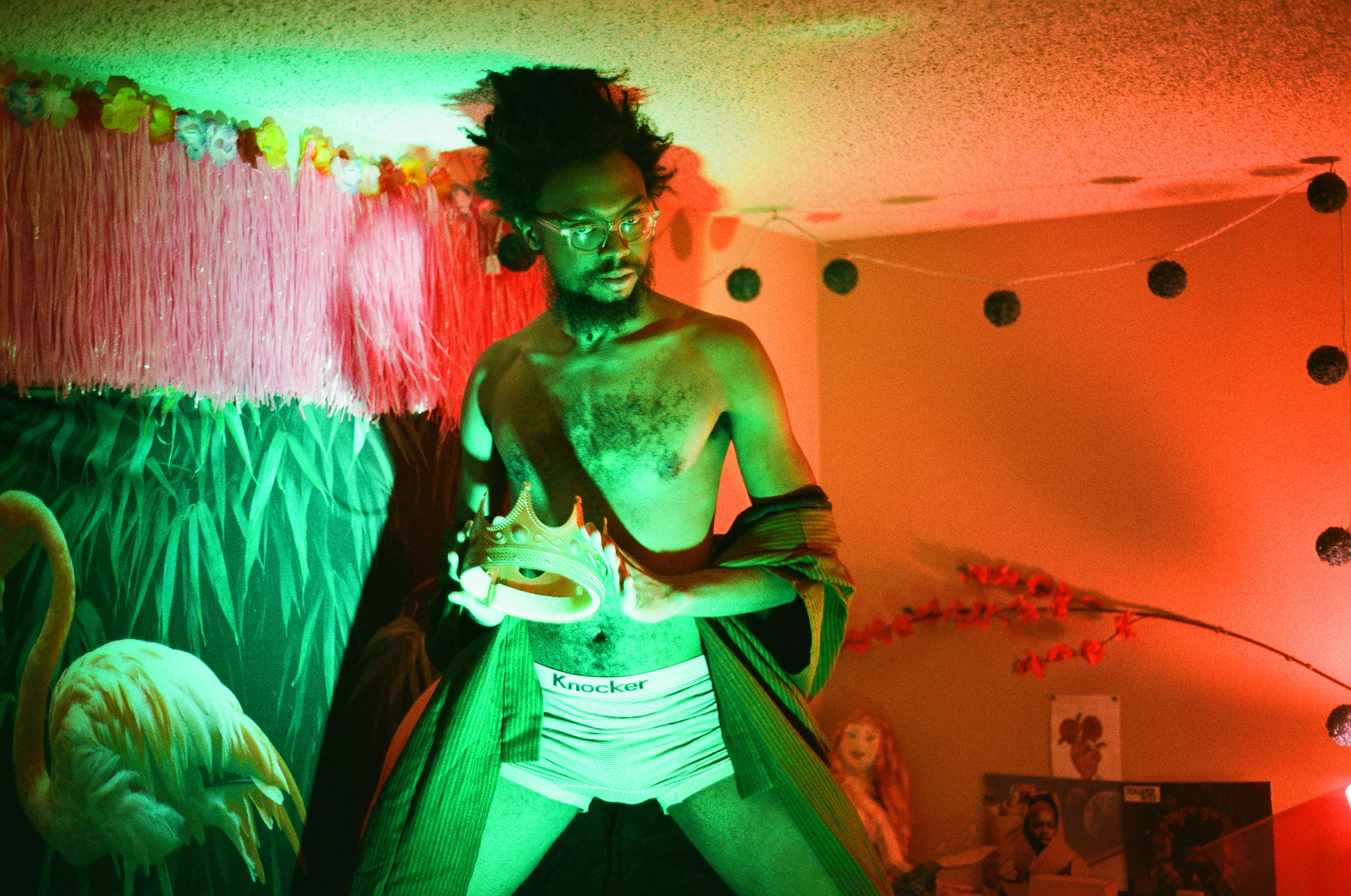 Tolliver, singer and writer
How do you identify? The giant of Boyle Ave, vers queer cis-man, PrEP Smoothie. What do you do and why? I'm a singer and a writer and a gay porn editor. I sing to see myself, I write for intel, I make porn for money and for interviews like this. What inspires you to create? It truly feels like I will die if I do not :) It makes me feel connected to earth and people and joy and anger. Is this Hotep shit? What do you hope people take away from your work? I hope people can hear the gospel tradition in my voice, me trying to tell a generations-old story about struggle, horniness and salvation. How would you describe the creative scene you are a part of in LA? Very very very performance arty on one wing, very woo woo hippy on another, and very drug drug blown-out speakers on the third. How has the pandemic impacted your life and work? It's made me sadder and more anxious than I ever wanted to be, but strangely, I'm doing better now than I ever have. In basically all facets except mental health. I think I've learned how the internet works, and I've learned to be funnier and broader, maybe. What are your hopes for the world post-2020? Universal healthcare, universal basic income, extreme climate action, The Uhuruverse wins the Mercury Prize!
Issue 4 of LOOK AT US is out now and available to buy from LA publishers CASH MACHINE. Prints from the issue are also on sale, with 100% of proceeds from both going to a direct relief fund supporting the artists featured and other Black queer and trans members of their creative community.