Tiffany and Co's new collection supports women and people of colour affected by coronavirus
The jewellery brand will be donating all profits from "Infinite Strength", with a minimum commitment of $2 million, to charities that support vulnerable communities affected by COVID-19.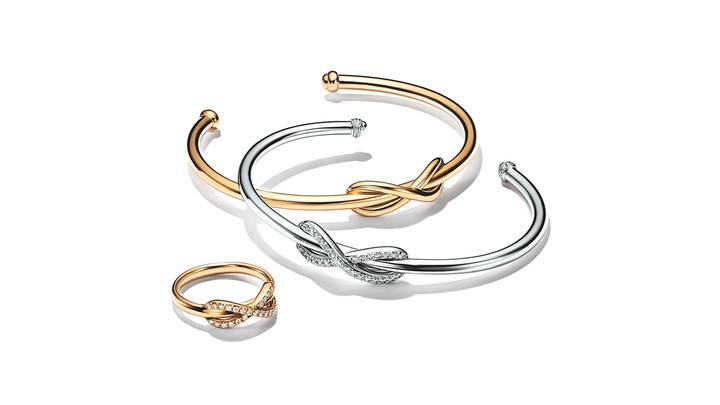 As the coronavirus pandemic continues to rage across the world, some of those with the platform and the means to do so are stepping up to help in any way possible. At the beginning of the outbreak in Europe and their home city of NYC, Tiffany and Co, for instance, announced a $1 million donation to relief efforts. Now, as lockdowns are eased but cases continue to spread, the company is redoubling their efforts with a new commitment to the cause.
Today Tiffany's announced a further commitment of at least $2 million to help COVID-19 relief, all coming from sales of their latest collection, which fittingly draws on the theme of "Infinite Strength". All profits from the 37 style collection -- which includes bracelets, earrings, rings and pendants and range in prices from £150 to a cool £4,500 -- will go directly to donations to charities and organisations set up in the wake of the coronavirus pandemic.
By joining forces with international humanitarian organisation CARE, known for their commitment to end global poverty, Tiffany's donation will help support vulnerable communities affected by coronavirus, particularly women and people of colour. The partnership will help up to 80,000 people in the US, southeast Asia, China and southern and eastern Africa with their immediate needs; as well as closing the gap due to lost wages, attaining added financial resilience, providing financial continuity to small businesses, and unlocking the powerful potential of women and girls in the developing world who are hit hardest by poverty.
"With this campaign our customers can join Tiffany in spreading a message of strength and optimism," Anisa Kamadoli Costa, Chief Sustainability Officer of Tiffany & Co, said today of the announcement. "The Tiffany Infinite Strength campaign reflects our commitment to providing support for the most vulnerable communities affected by COVID-19, whose recovery is critical as the world begins to move forward."