A Black Trans Lives Matter protest is happening in London this weekend
On Saturday, peaceful protesters will be marching to celebrate the Black trans community and to protest proposed transphobic legislation.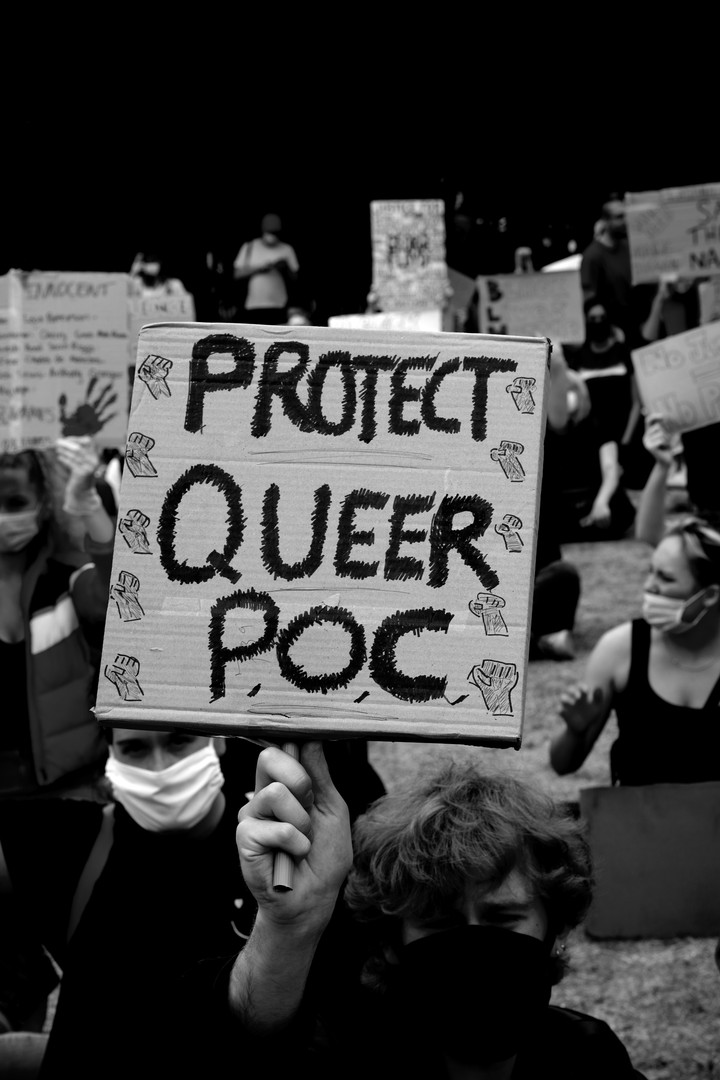 Photography Tom Ivin
On Saturday 27 June, peaceful protesters will meet at 2pm at London's Wellington Arch and march towards Downing Street to celebrate the Black trans community, as well as to commemorate the Black trans lives lost in the ongoing epidemic of fatal violence.
The march, organised by London Trans Pride+, also comes in the wake of transphobic legislation proposed by the UK government, which would see plans to allow trans people to self-identify their gender without the need for a medical diagnosis scrapped. This is in spite of the fact that the government's own public consultation on the matter found that approximately 70% were in favour of allowing self-identification. The proposed bill would also 'protect' cisgender female-only spaces, such as bathrooms.
In an Instagram post, London Trans Pride+ underscored the march's necessity, stating that "our government has brutally attacked trans rights, but this cannot detract from the Black Lives Matter movement. ALL Black lives matter, Black trans lives need to be valued. Fighting for Black lives MUST INCLUDE BLACK TRANS LIVES." They also stressed the overwhelming effect the government's legislation would have on the Black trans community: "It will make their lives more difficult and more dangerous, as transphobia will now have government support. Black trans women are being murdered at an alarming rate, most recently Dominique Rem'mie Fells and Riah Milton, due to the combined violence of racism and transphobia. 91% of trans people murdered in America in 2019 were Black trans women. We cannot embolden transphobia in the UK.'
If you can't make it on Saturday, you can also help provide march attendees with water, food and PPE by donating to the group's GoFundMe page.