A new Spice Girls documentary is coming
And it's set to be the most in-depth insight into their lives yet.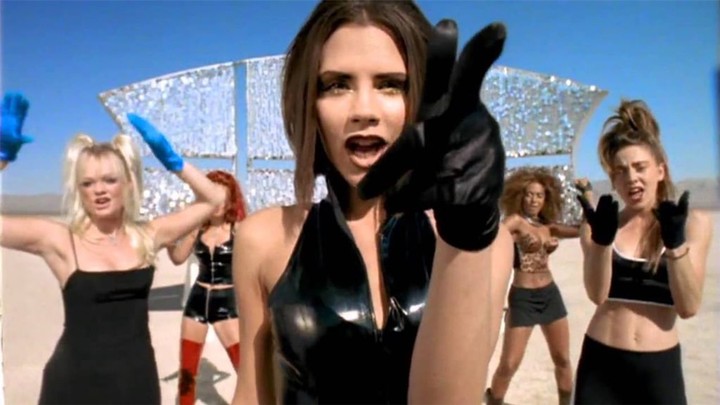 Still from Say You'll Be There
Is there anything that instils you with a greater sense of dread and despair like time slipping away from you, faster and faster, as you grow older? Well here's a fact for you: almost a quarter of a century has passed since the Spice Girls first kicked down the door of the music scene with "Wannabe", rewriting the rulebook for behemoth girl groups running the world, forcing the wailing British male musicians of the 1990s to cower in fear.
Yep, nearly 25 years of Baby, Posh, Ginger, Scary and Sporty fully occupying your mindset despite the fact the group disbanded first in 2000, and haven't released new material since 2007. Their timeline is a whirlwind: a first era defined by international stardom, plenty of bops and their faces plastered on Walkers crisp packets; a second shaped by a comeback single and tour; and a third marked by Victoria Beckham's conspicuous absence and a series of stadium shows that knocked our socks off.
So much time has passed that you'd be forgiven for forgetting the semantics of their life so far, and so the UK's Channel 4 have unveiled their plans to air an original documentary on the history of the Spice Girls. Tentatively titled Girl Powered, the documentary will "will tell the complete story of the best-selling girl band of all time" using archive footage and revealing interviews.
"The idea of using the story of the supremely popular and mould-breaking Spice Girls to make a multi-layered social history series was too good to pass up," Alisa Pomeroy, Channel 4 Commissioning Editor Documentaries said in a statement. "The Spice Girls mirrored and influenced a generation of women and now, nearly 30 years since their formation, their story sheds light on the coming of age of modern feminism in ways we can fully appreciate for the first time."
The documentary will be made by Rob Coldstream and Clare Cameron, who recently directed the emotional documentary on the life of the late Big Brother star Jade Goody. It doesn't have a release date yet, but expect it to arrive in 2021, perhaps in June, to coincide with the 25th anniversary of "Wannabe".
Tagged: