This year's Golden Globe nominations were… a choice
Can't tell if this is a celebration of cinematic excellence or a clown college graduation ceremony.
|
03 February 2021, 4:58pm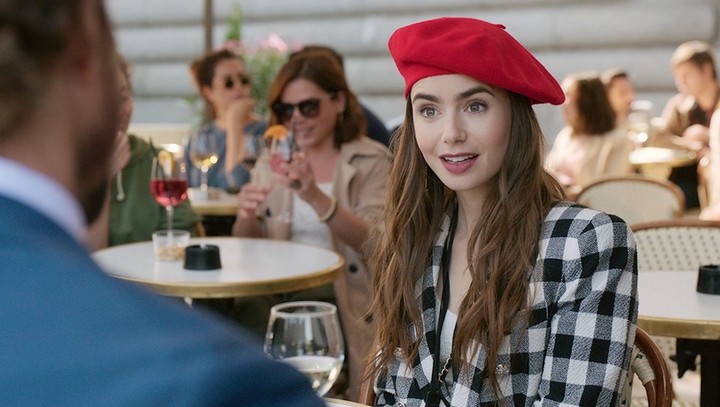 Having been pushed backed, like most things, due to the coronavirus pandemic, this year's Golden Globe nominations have finally been revealed after a two-month delay. Were they worth waiting for? Next question!
There is a common gag in film circles that the Golden Globes are to the Oscars what Greggs is to Pret: enjoyable, but a little unrefined. While both claim to celebrate the greatest films of the year just passed (the Golden Globes also consider TV too), the Academy are the chin-strokey big dogs; the Hollywood Foreign Press Association, who vote for the Globes, are more open-minded to the less sniffier fare.
Which has led us to the mixed bag that is the 2021 Golden Globe nominations: partly indicative of progress, while also reflective of the echo chamber the voting body lives within. Let's start with the good, shall we?
For the first time in history, the filmmakers being awarded for their directing prowess are, in the film categories, predominantly women, with two of those being women of colour. This year's Best Director nominees, which includes male filmmakers David Fincher (for Mank) and Aaron Sorkin (for The Trial of the Chicago Seven), are led instead by three of the most talked about films of the year: Emerald Fennell's cutting revenge thriller Promising Young Woman, Regina King's directorial debut One Night in Miami, and Chloe Zhao's modern American masterwork, Nomadland. We anticipate the latter will take home the top prize.
There's also a lot of love for younger talents too: Emma Corrin and Josh O'Connor, who played battling lovers in The Crown as Diana and Prince Charles respectively, each scooped a nomination. Unorthodox's Shira Haas nabbed one for her role in the Netflix hit. John Boyega got some Small Axe love. Normal People also snagged two nominations, including one for Daisy Edgar-Jones who played Marianne. And Chadwick Boseman, the late lead star of Black Panther, received a nomination for his final role in Ma Rainey's Black Bottom. It's an award he's likely to posthumously win.
But with the good ones out the way, let's get into the "What the fuuuuuuuuuck"s! In a year that saw everybody talk non-stop about Michaela Coel's I May Destroy You, what should have been the most dominant force in television instead wound up with not a single nomination. Wasn't the whole world talking about this show's power for a whole summer? What were the HFPA watching instead?
Despite Daisy getting love for Normal People, our king Paul Mescal didn't get a Best Actor nomination -- a true crime. The first months of lockdown were pretty much dominated by that man, his sexy chain and his bruising, brilliant performance.
Meanwhile, Emily in Paris, a show that everybody decided to collectively watch as a form of conflict-free entertainment during lockdown 2.0, and was widely panned by critics, has snagged a Best Comedy Series nomination, as well as Best Actress for Lily Collins.
But the biggest surprise (that nobody really considered a surprise) was the Globes' embracing of much maligned musicals. At odds with their critical reception, James Corden's The Prom (the one accused of queerbaiting) racked up three nominations, including one for the very man many cited as its fatal flaw. Similarly, Sia's directorial debut Music, which was criticised for not casting an autistic character as its lead star, grabbed two nominations. That was despite its mediocre response from Australian critics (the only country to have actually seen it, beyond awards-voting press).
Minari, a Sundance 2020 hit that's been breaking and then mending hearts all across America by telling the stories of a Korean family in small town America, was relegated to the Best Foreign Language category. That's despite the fact that many critics have labelled it one of the best American-made movies of the year. Where's their love?
All in all, after celebrating male mediocrity in 2020, it seems like the most chaotic year in movie history is being reflected in the end-of-year awards ceremonies that wield the power to give the more modest films and television a leg up, so they can be seen by a bigger audience. Never mind, The Prom on loop it is!