A new book on Karl Lagerfeld from the man by his side for 20 years
Looking back at a relationship that spanned two decades, Sébastien Jondeau and fashion journalist Virginie Mouzat discuss their new book, 'Ça va, cher Karl?'.
|
02 February 2021, 11:49am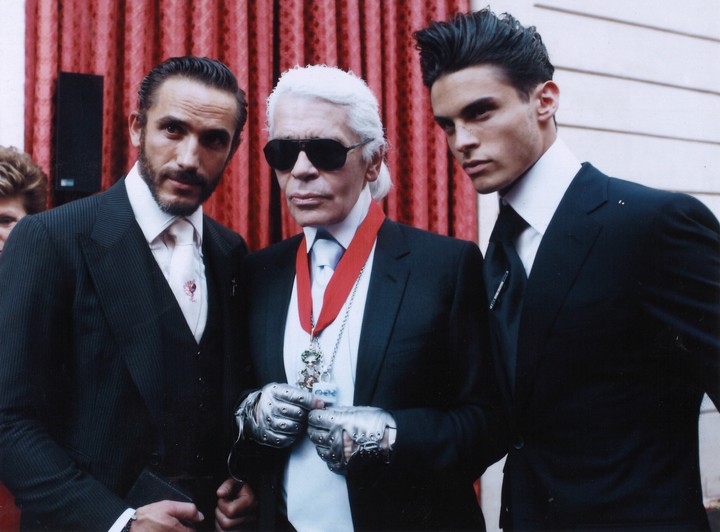 Though "personal assistant to Karl Lagerfeld" might roughly describe Sébastien Jondeau's job title for over two decades, his services in fact went far deeper. Sébastien Jondeau was a model, bodyguard, personal chauffeur, and most importantly, an unwavering source of emotional support to one of fashion's most iconic -- and utterly forthright -- figures.
Two years after his passing, a new book, Ça va, cher Karl?, co-authored by Sébastien and fashion journalist, Virginie Mouzat, delves into the personal details of their intimate father-son-like relationship. Anyone wondering how close the pair really were, the name alone -- which translates to "How are you doing, dear Karl?" -- was the text message Sébastien sent Karl every morning before they began their day.
"It took me some time to recover from Karl's passing [in 2019]," Sébastien says. "After a few appearances in magazines, TV shows, I was approached by several publishing houses to write a book about my life: my journey, about the years I shared with Karl. When Flammarion offered to co-write this book with Virginie Mouzat, I accepted."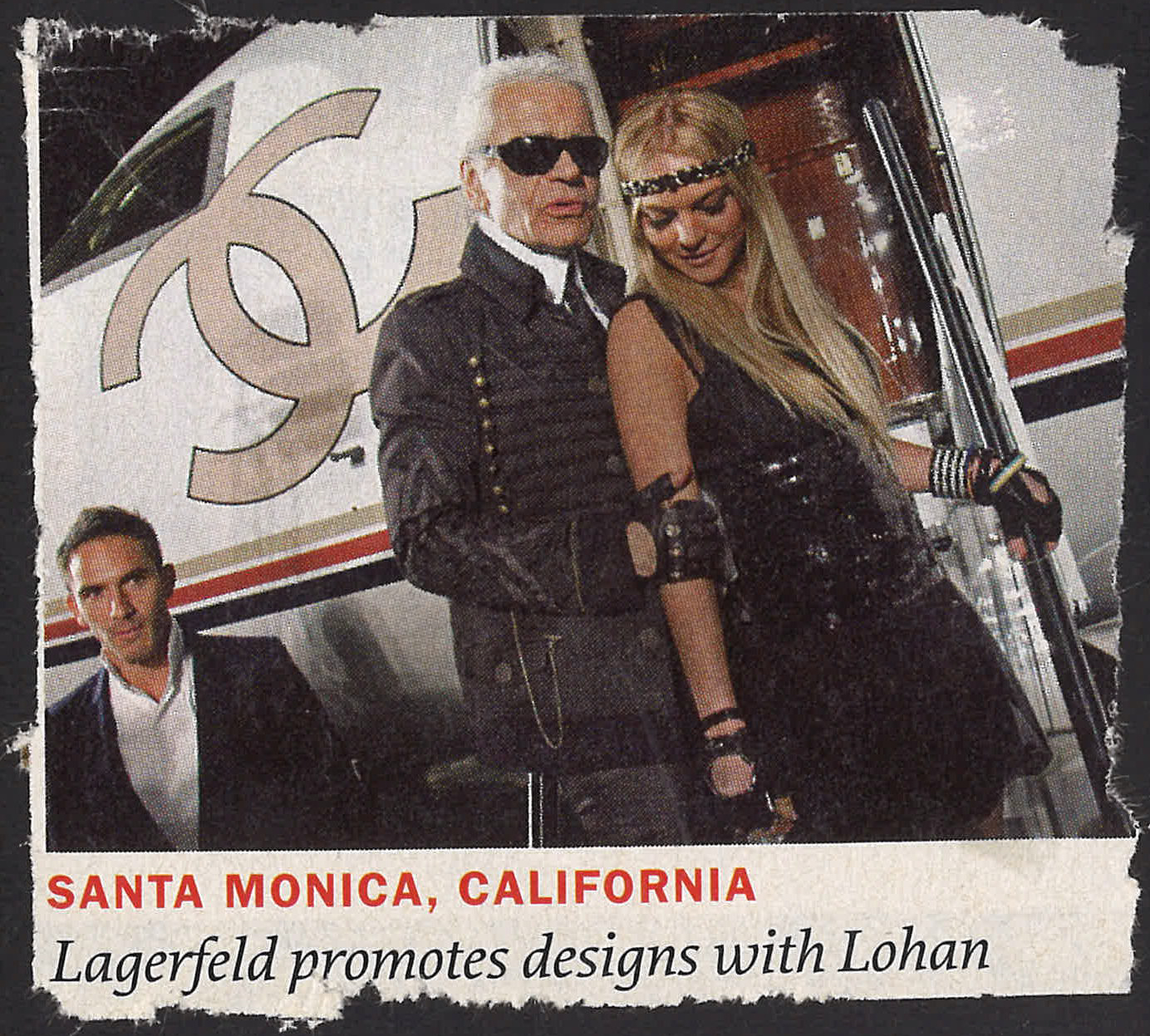 It wasn't coincidental that Guillaume Robert, an editor at Flammarion, tapped Virginie (formerly of Le Figaro and French Vanity Fair) to co-author this book. She had known Karl since the late 80s, when she worked as a fit model for Chanel and Chloé. Both Sébastien and Virginie moved in similar circles. She tells i-D, "I met [Sébastien] every time I saw [Karl]. He was there, always attentive to [his] every move, silent, kind, tense, but always benevolent. He was always protecting Karl."
But despite their familiarity with one another, the writing process had some unexpected challenges. Virginie admits there were sobering moments: "For me, it was very moving to make this book and sometimes, with Sébastien we had a hard time holding back our tears. I also learned how Sébastien was a son to him. Their degree of closeness, I didn't [know] it was so deep. It's this relationship of respect, admiration and real tenderness that is a real discovery."
Throughout the book's non-linear narrative, Sébastien switches back and forth between his own history vis-à-vis his intense synergy with Karl. Sébastien grew up in Paris with humble beginnings: his father was an alcoholic chain-smoker, who abandoned his family. His mother, on the other hand, "was courageous, modern and liberated," he writes. In one of the many parallels in their lives, Karl's mother, Elisabeth, played a monumental role in his life.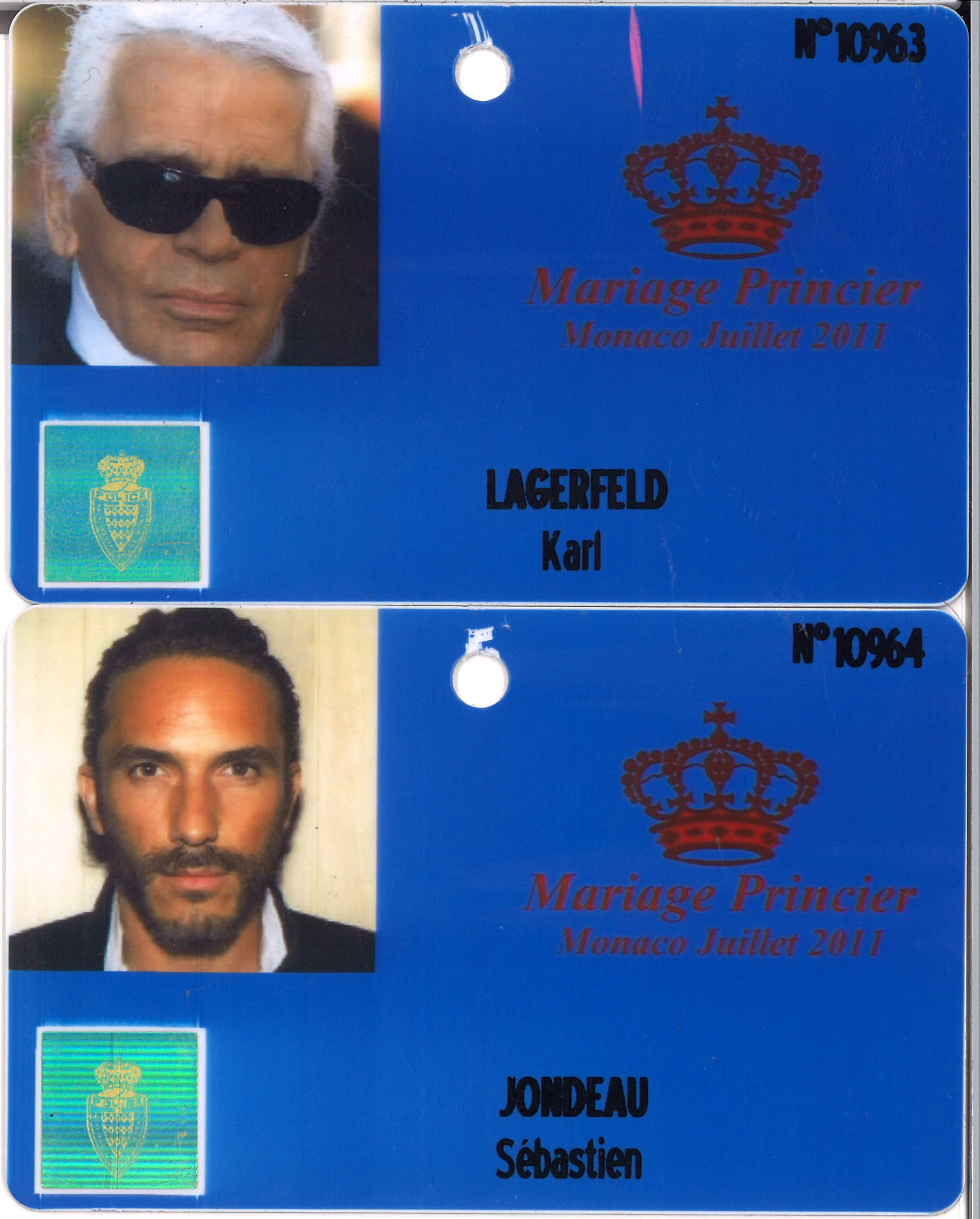 Sébastien, who once served in the French army, first met Karl through his stepfather, who worked with antiques. Karl was a regular customer with a penchant for 18th-century furniture and Sébastien would help his stepfather move such items. Sébastien mustered the courage one day to ask whether he could work for the designer in some capacity and, after some deliberation, Karl accepted his offer.
And so, from the age of 23, Sébastien devoted his life to Karl. One turning point? Sébastien once saved Karl from being pelted with eggs and flour by PETA activists in New York City; a moment that proved his utmost loyalty. The same PETA activists managed to hit Calvin Klein in the face.
Sébastien remembers the little details about Karl throughout; some expected, others less so. He never wanted to wear a seat belt in any of his cars. He was always having meetings with celebrities. He once sat in a Maybach with Kanye West, as he blasted his new music full volume, eager to get Karl's opinion. He spoke candidly and outrageously, about everything from Choupette to butt plugs. He enjoyed cheeseburgers and fries from McDonald's from time to time.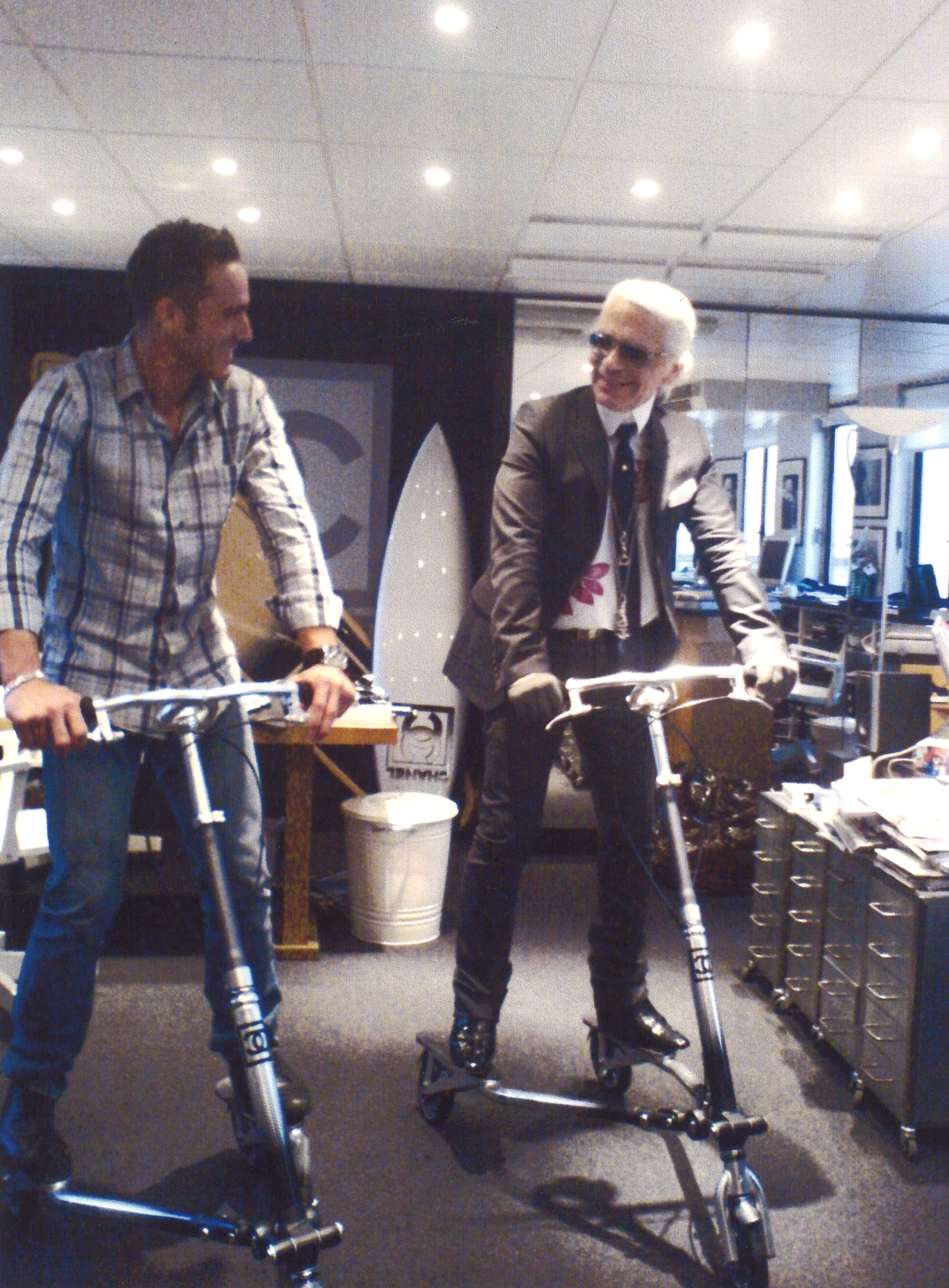 One time, during one of Karl's many trips to Biarritz, he watched the 1995 film Jumanji, starring Robin Williams. Sébastien describes it in detail: "The DVD starts on a scene where elephants and rhinos are running into the house. The sound is so loud that you can feel the walls shaking, the animals seem to come out of the screen. Everyone is startled. Karl is hilarious. It was the kid in him laughing."
While other books on the subject of Karl will certainly be released in due time, Sébastien's storytelling will likely give readers one of the most up close and personal accounts of what he was truly like, including the last moments in hospital before he passed. Virginie describes the book's figurative shape like "that of a found photo album, each photo being a paragraph of the book."
"My book is different because I think I am the only person who has spent as much time in his life as he has in mine," Sébastien finishes with. "This journey can only be different from the others; it is a very personal story, not a biography of Karl."
Ça va, cher Karl? (in French) is available now from Flammarion.
Tagged: