How young voters feel about the election in Georgia
Young voters – particularly young people of colour – played an instrumental role in turning Georgia, Michigan and Pennsylvania from red to blue.
|
14 December 2020, 8:00am
The following voters were imperative to Joe Biden's victory last month. Based on turnout and exit poll data, some estimate that young voters in crucial states like Georgia, Michigan and Pennsylvania — particularly young voters of colour — carried Democrats across the finish line to win enough electoral college points.
As per CIRCLE's analysis, "90% of Black youth supported Biden in Georgia, 85% of young voters of color backed Biden in Pennsylvania (33 points higher than white youth), and 77% of young voters of color in Michigan (19 points higher than white youth)", concluding: "in states like Georgia… Black and Latino youth may have single-handedly made Biden competitive."
Not only is it remarkable that these voters turned their states from red to blue, in Georgia's case for the first time since 1992, but they did so in spite of a well-documented legacy of voter suppression tactics. Celebrating all too rare victories when they come is important. The demographic of the US electorate is changing. But for many, this was more about seeing Trump defeated than Biden succeed. The message seems clear: this is the beginning, not the conclusion, of a fight for a fairer United States of America.
In the following series we talk to voters from these three states. Some of the subjects are first-time voters, others voted in the 2018 midterms, and a handful were of age to vote in 2016. Some, like Roxie Richner from Michigan, voted in counties that gave the Democrats some of its highest margins in history. Others, like Arianna Valbrun, travelled home to vote; in her case to North Carolina, where the gap between parties was significantly closed, despite Black voters' mail-in ballots reportedly being disproportionately flagged for potential rejection ahead of the election. Here, in Georgia, we meet a handful of these voters, shot by rising Atlanta photographer, Chinedu Nwakudu.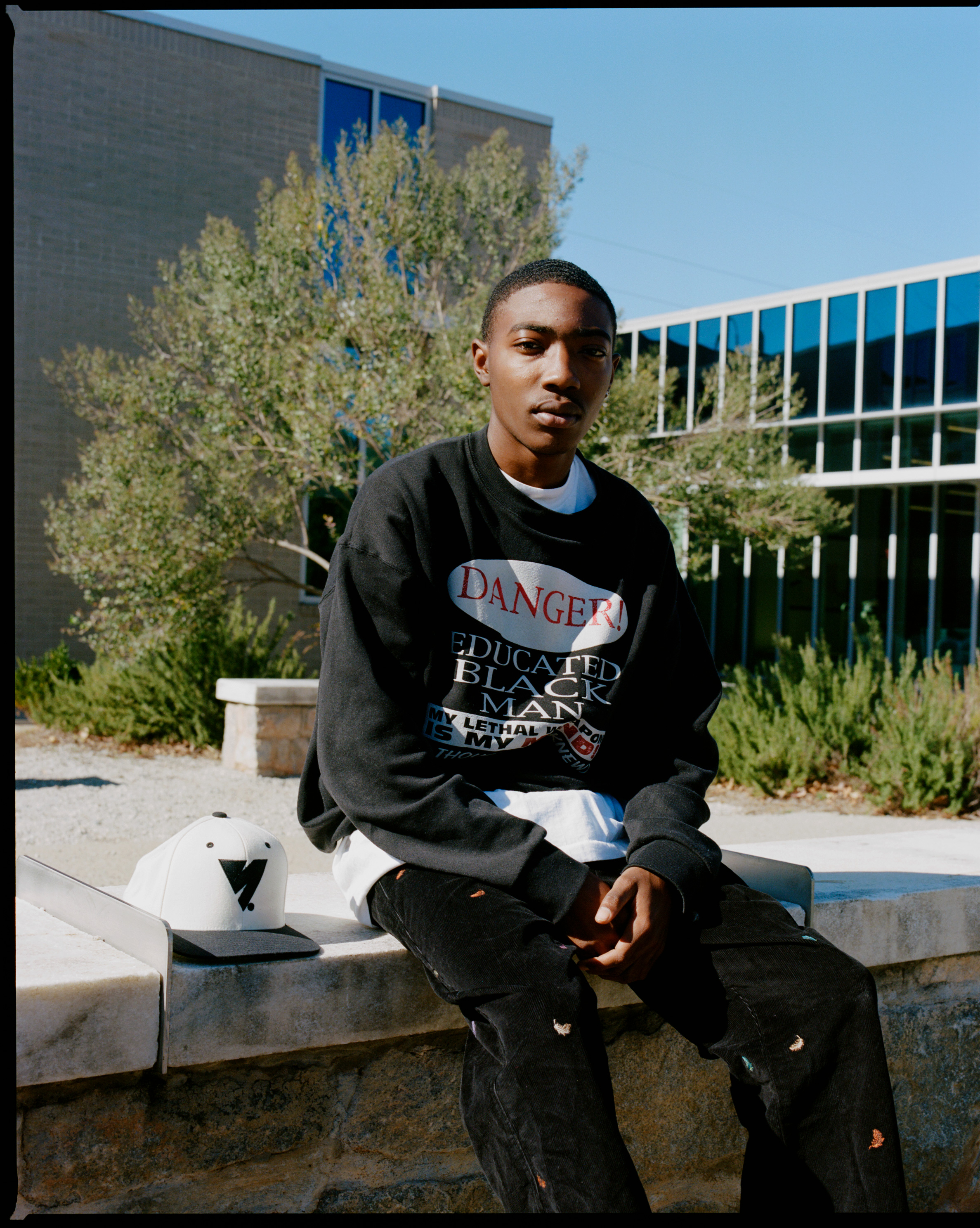 Jamael Shotomide, 19
"There's still work to do and people to educate. Another old white man is still in power."
When Jamael Shotomide was casting his vote at a library in Atlanta, he thought about the recipients of DACA. An acronym for Deferred Action for Childhood Arrivals, DACA is an Obama administration policy that allows people brought to the US as children ('Dreamers') to receive a renewable two-year period of legal residency and right to work. Trump has called it an "illegal amnesty" and repeatedly tried to rescind the policy. "I realised that for people living in the country that might not have the same problems as me, but share one common obstacle, it makes their fight stronger," he says.
Aged 19, this was his first time eligible to vote in an election. Fulton, where he voted, is Georgia's largest county, where most of Atlanta lies. It is considered to be one of the most reliable Democrat counties in the entire country, but still managed to grow its margin of support by 5 points compared to the 2016 election, vital in pushing Biden past the post. But with regards to Georgia as a whole, like many young Atlantans, Jamael's advice is: "Stay in Atlanta you'll be aight."
He wants to see policies that affect change on a local level. "I really feel strong about the education and development of my community," he adds. "And that I can be a part of a generation that changes narratives and lives in truth only." As for what comes next? "Let's get it, bitch!"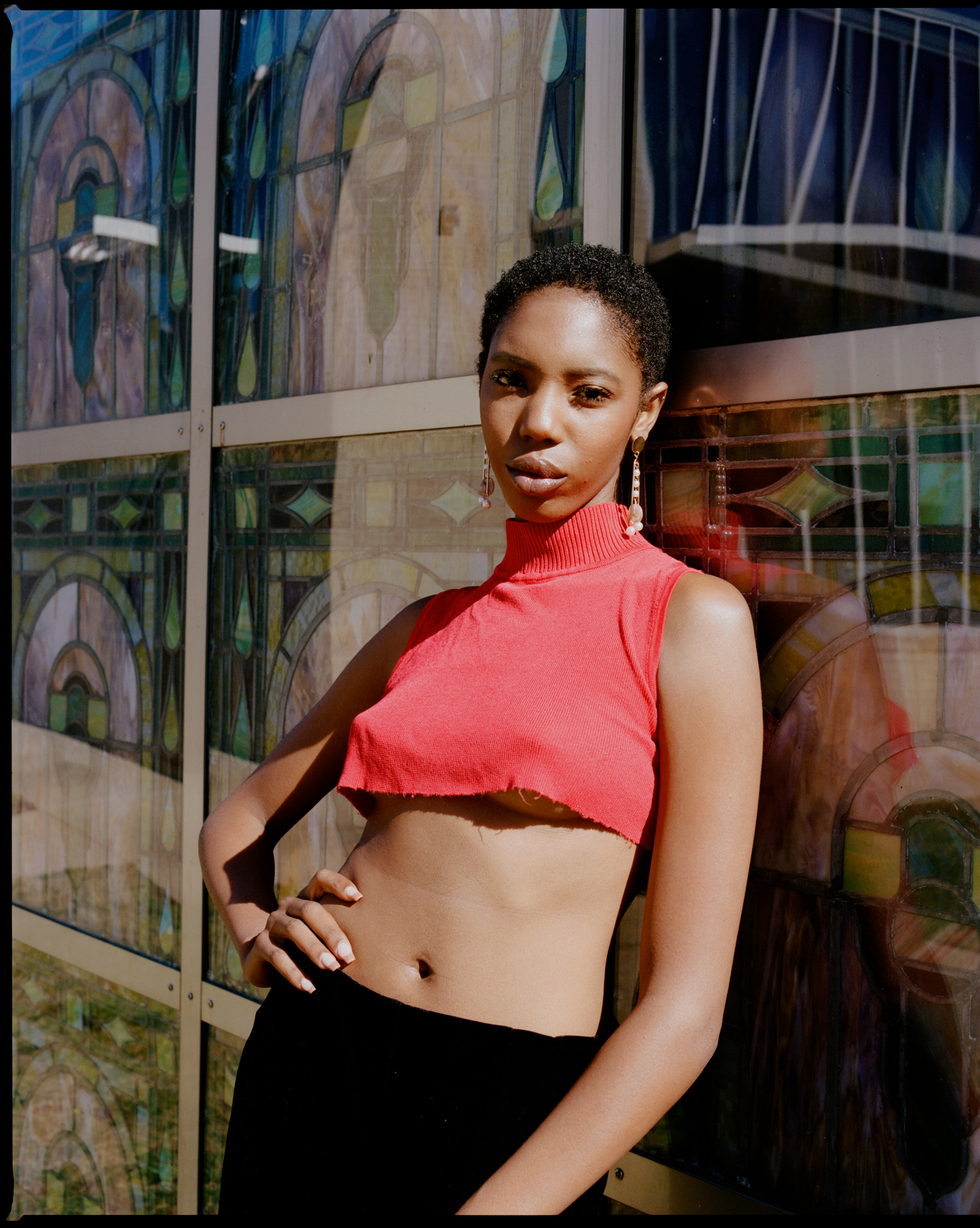 Hawa Camara, 22
"Nobody can blame or attack any historically disenfranchised group for having hesitations against voting. There's a lot of trauma there and rightfully so, some have had family members die for still no change."
Hawa Camara, a recent graduate in journalism from the University of Georgia, came very close to not voting in this election. "I ended up doing it last minute for the sake of removing Trump, but I've never felt less confident in either candidate and either party," she says. Hawa voted in Cobb, a county which gave Biden a 14-point win. From 1976 to 2016, Cobb voted for a Republican in every presidential election.
Even though she voted for the winner, there's still a long way to go before she feels adequately seen or heard by the American government. "As a first generation, Black, Muslim woman, I don't feel like the political system always values my voice or cares to protect me. The Democratic Party sells itself to Black voters as our saviours, yet all of the systems that have oppressed us have been upheld by both political parties — one just smiles more politely."
While she's glad Trump is gone, and is happy for Kamala, there's no trust or genuine connection there. "I feel like it's back to the regular scheduled systemic racism we grew up on." Immigration and healthcare are the two most pressing issues in America right now, Hawa believes. "Healthcare is seen as 'when you have a problem go to the doctor and get prescribed something to 'fix' or 'suppress' it for a ridiculous amount of money'. Capitalism in the States has now monetised being sick, making us constantly in need of a prescription (that often cause other major side effects). Immigration is just sick. I don't know how else to say it."
She also believes the spread of misinformation is a huge problem, "Even things that seem like the appropriate 'activist' opinions can be extremely inaccurate or straight up false," she says. "I think cancel culture, and not listening to each other, is creating and cultivating a lethal environment of fear." Citing James Baldwin, Nikki Giovanni, Ta-Nehisi Coates and Malcolm X as critical voices in shaping her beliefs, she also adds her father as an inspiration. "My dad has been an activist his entire life fighting against regimes in Guinea, almost even being killed. I feel that that passion is very alive in me."
Next up? "Less talking. Less judging. Less greed. More listening. More acceptance. More balance. Real change starts with more funding and resources to the communities that need it. What can we change in our immediate surroundings?"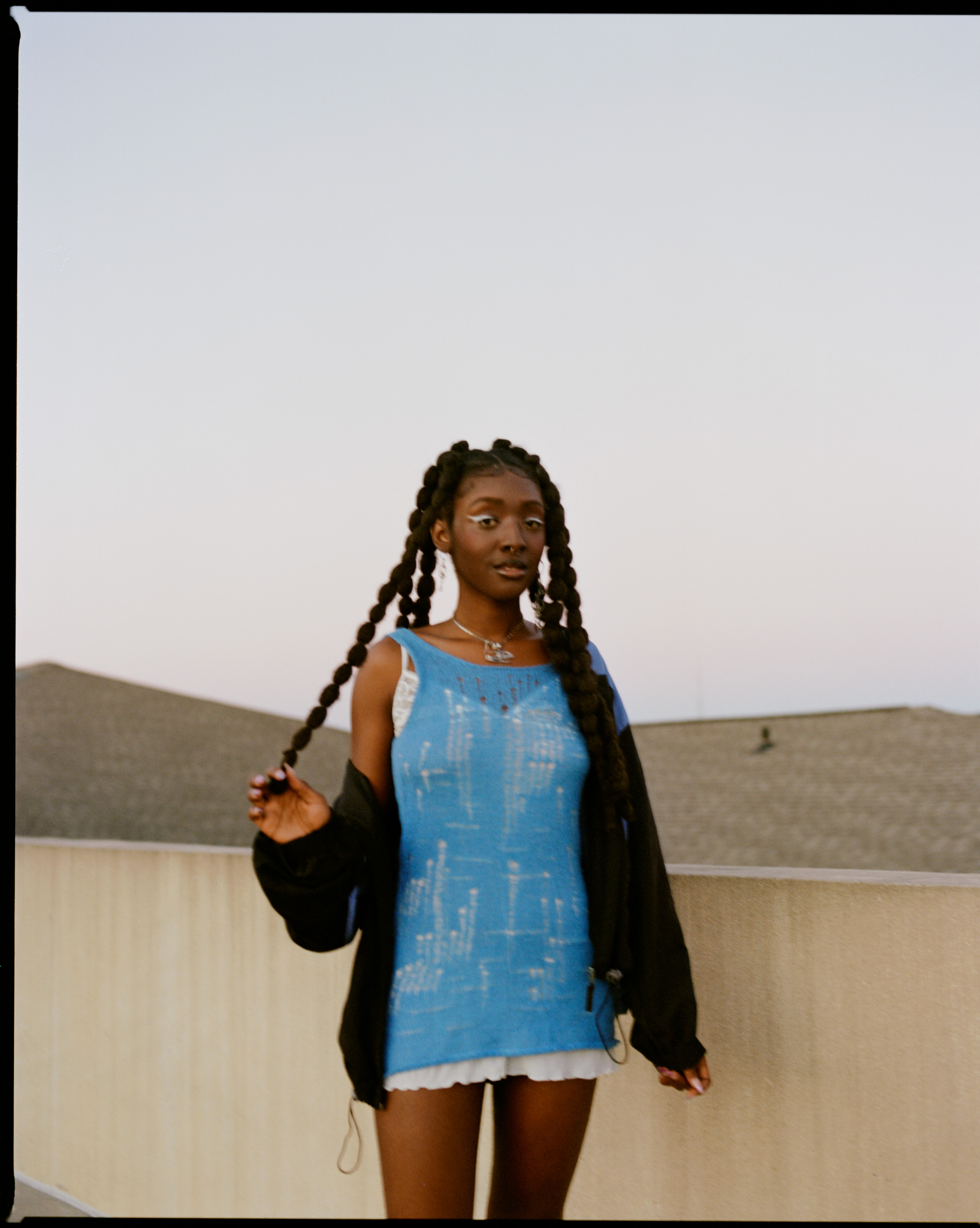 Arianna Valbrun, 21
"I think it would be egotistical to say that my generation are the ultimate changemakers, when there so many young people who came before me that gave me this platform."
Arianna Valbrun is a student and artist based in Atlanta. She grew up in Columbia, Maryland, but is currently registered in Mecklenburg County, Charlotte, North Carolina, where her mother lives. So she travelled across the northern border to cast her vote in her first presidential election. Though Trump won the state, Black voters in North Carolina shattered early voting records, with Biden losing by just 0.9% in the state thanks to support in counties like Mecklenburg.
"In all honesty, I voted very unenthusiastically," she says. "I contemplated not voting, as I was so fed up with the American political system and how it often works against us, no matter who we vote for, simply due to the centuries of coded and hidden racist policies, laws and language. I didn't necessarily want to see Biden win, but I absolutely wanted to see Trump lose and for that reason, I found it important for me to vote."
She felt the same way in 2016. "It sucked back then and still sucks now." The only difference was that she was still in high school. "The day Trump won I had to go school and directly see just how many people were emboldened to express their hatred for me." Now, she's in her final year of college. "I'm HBCU educated, I've grown up and into myself, and this election incited the same panic and anxiety in me as the last one. I just have better words to articulate it I guess. Biden winning was like a half sigh of relief but still very scary."
As for a policy she feels strongly about, voter suppression is at the top of her list. Recognising that there was a lot of shaming towards non-voters this year, Arianna was upset by the lack of appreciation towards the intersections of privilege and voting. "We must consider that not all people have access, transportation to a poll, and not all people feel safe at a poll. We must also consider that voter suppression preys on poor queer BIPOC, and those are the same people doing most of the community building, mobilisation, organising and grassroots work YEAR ROUND, not just November."
As for what comes next, Arianna wishes she knew. "I'm taking it day by day. Working on unlearning and relearning."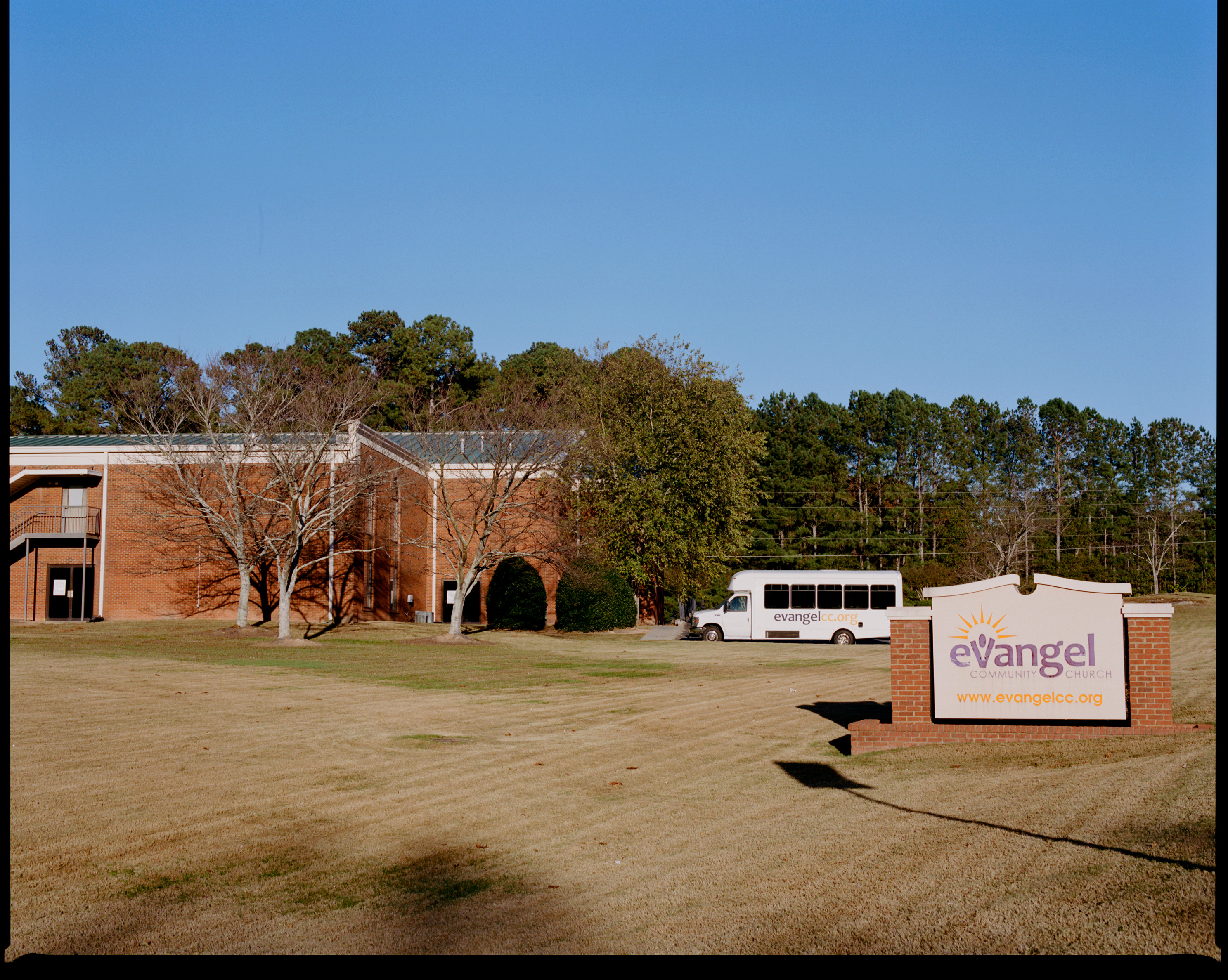 Navarro Aschenbrenner, 21
"Protect your sanity, there's a lot of people not happy with how things have turned out and are not happy feeling equal with us."
Gwinnett, Georgia's second largest county and Navarro Aschenbrenner's home, increased its support for the Democrats by 12.2 points compared to the 2016 election. Its support was crucial to helping elect Biden and Harris. Yet Navarro himself has struggled to make his voice felt by its elected officials. "I have sent numerous emails and letters to city hall officials, governors, mayors and other elected officials with no response," he says. "Although it is not always expected to receive a reply, you just hope others are also voicing their opinions alongside you and voting on these issues to make a change. The feeling of being disenfranchised is definitely prominent."
At 21, this is his first time voting for a president and, despite the work that still needs to be done, he is proud of this election. "Not only was this my first time voting in a presidential election, but it was also historical for my state, and the multiple swing states that ended up blue this year," he says.
He adds there are many small victories to be enjoyed, beyond Trump's loss, that amplified the voices of POC and the LGBTQ+ community. "Government officials such as Delaware's first openly transgender senator, Sarah McBride, Oklahoma's first Muslim, nonbinary state legislator Mauree Turner, and New York's first openly gay Afro-Latino man elected to Congress, Ritchie Torres. These are three of the many history-makers from this election who bring voices and hope for the nation and me."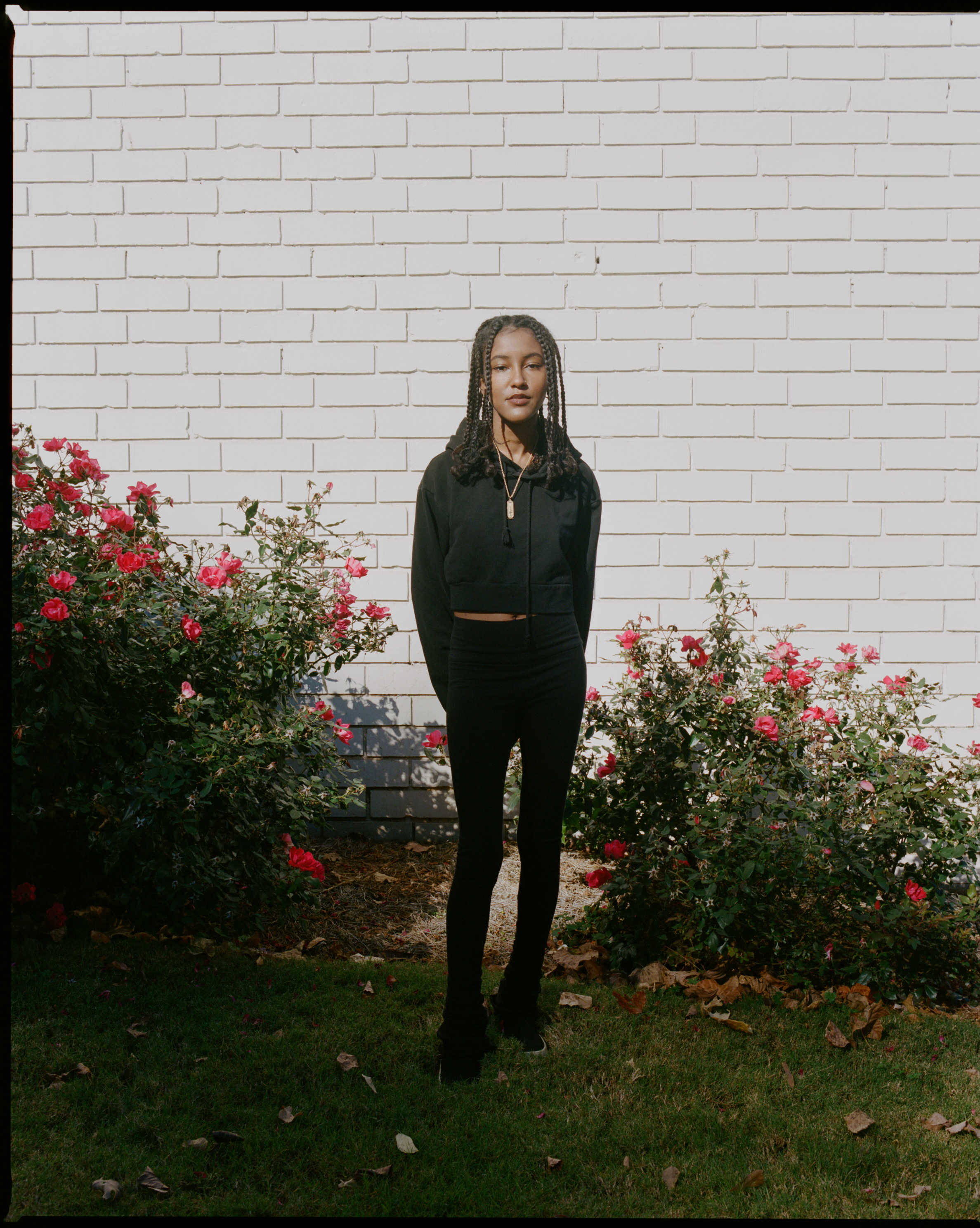 Piera Moore, 23
"I wasn't as fired up about voting in 2016, but I do remember the day he was announced president. That day, I felt so grateful that I attended Spelman College, a women's HBCU, to be surrounded by other Black women, who I didn't have to explain my frustration to, because they already knew and felt it."
Piera Moore wasn't a fan of either candidate in this election, but Trump's rhetoric was enough to convince her to vote for his opponent. "I'm a Black woman and I live in a southern state," she says, "I don't want to have to look over my shoulder every time I venture outside of my city." This was her second time voting in a presidential election, and third election overall, having voted in Georgia's 2018 gubernatorial election (a vote for the state's governor) in which a Republican, Brian Kemp, narrowly beat Stacey Abrams, 50.2% to 48.8% respectively. But it was her first time voting early via an absentee ballot.
A lifelong resident of Atlanta, she voted in Fulton County, where 72.6% of votes went to Biden. All too aware that, beyond the overwhelming blue counties that make up Atlanta, lies a different side of Georgia, Piera remains sceptical about the next four years. "It's like that joke that was tweeted when Biden won, "Now back to normal racism… the kind we grew up on. Atlanta has this reputation of being a 'Black Mecca', and to an extent, there is some truth to that statement, but it's also known for its huge gap in income. In the rest of Georgia, the Black safe havens begin to fade. The racism may be subtle, like a confederate flag bumper sticker or a MAGA hat, or it can be very blatant, as we saw with the murder of Ahmaud Arbery in Brunswick, Georgia."
Aside from her work as an artist and photographer, Piera runs a community organisation and online platform called Buy Black ATL. The founding mission of this was to promote Black businesses, creatives and entrepreneurs in Atlanta with the hope of contributing towards their dreams, but it has since also become a resource for homeless families and other organisations helping those in need in their community. "And there are SO many people in need in different ways," she says. "Some people need therapy and mental health assistance, some people need to see a doctor for their first check up in years, or ever, some people need access to housing, food, and warm clothing, and some people are just trying to protect and provide for their families."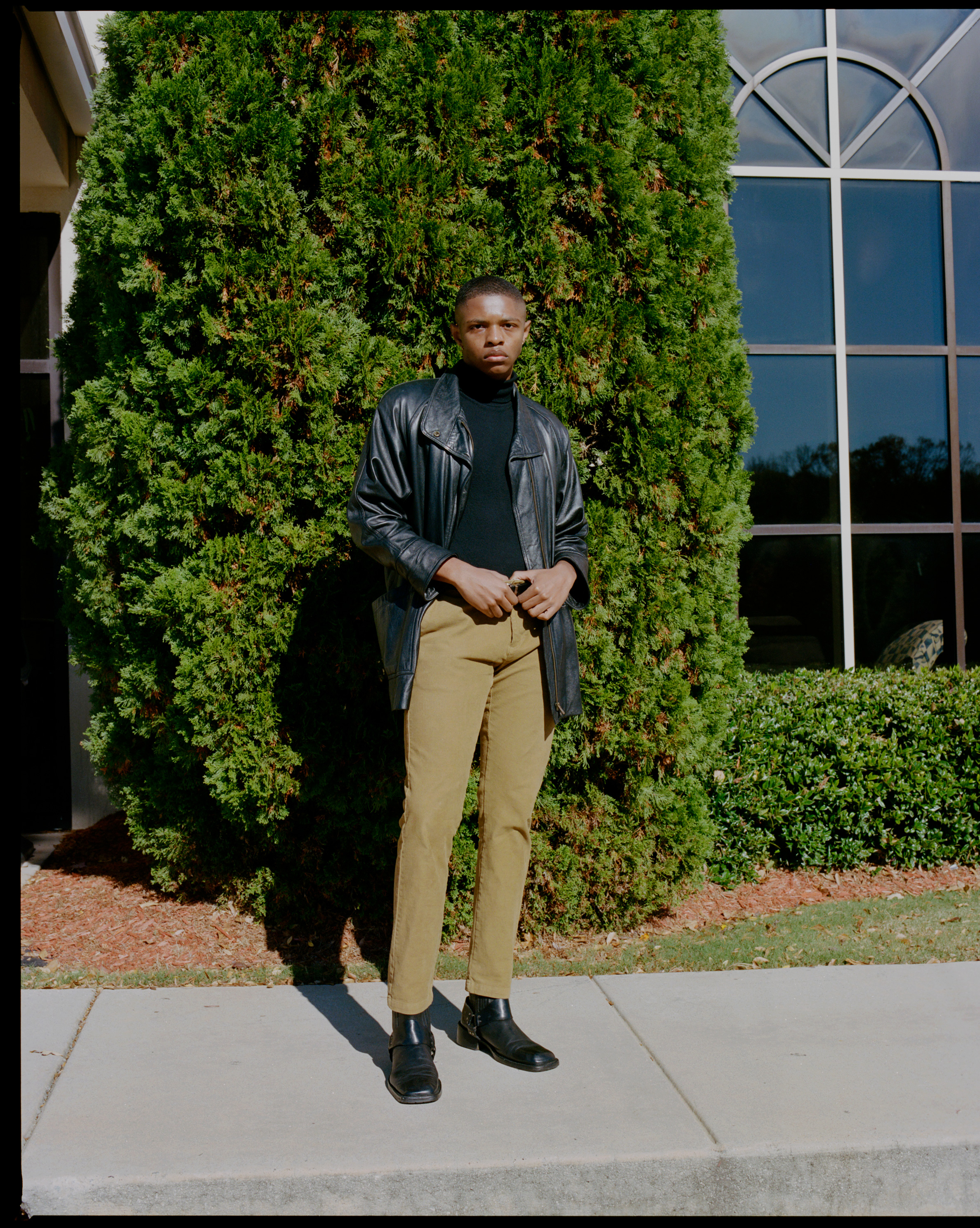 Rashad Harrington, 22
"This new generation of voters know what they want and are more aware that the world does not solely revolve around them. 'If I eat, we all need to eat'."
Rashad Harrington is currently attending Georgia State University. He cast his vote early, in person, in DeKalb County, a county in the north of Atlanta that voted overwhelmingly for the Democrats -- 83.1% -- increasing their margin by over four points compared to 2016. To vote in this election was so important to Rashad because: "It was a reminder for me that the deaths of thousands of Black people before me to have this right were not in vain."
This is his second presidential election -- he was 18 when Clinton lost to Trump back in 2016. "Many people, in my opinion, were very unaware of politics and the climate," he says. "Many people have become more politically aware and have been a lot louder for change since then. But many people have also realised that true change comes from people not politics."
Now that the election is out the way, Rashad says this is where the real work begins. "No matter your occupation, status, or career, we can all put in some work. No matter if you are marching and protesting on the front lines, keeping the home safe, sound and secure, inspiring others through means of art, informing others and making them aware, acknowledging your own personal biases, ignorance, and privileges, bridging the gap between earth and the divine, donating to organisations in need, or simply looking out for your fellow neighbour and being a decent human being, we all have a hand in making our world a better place."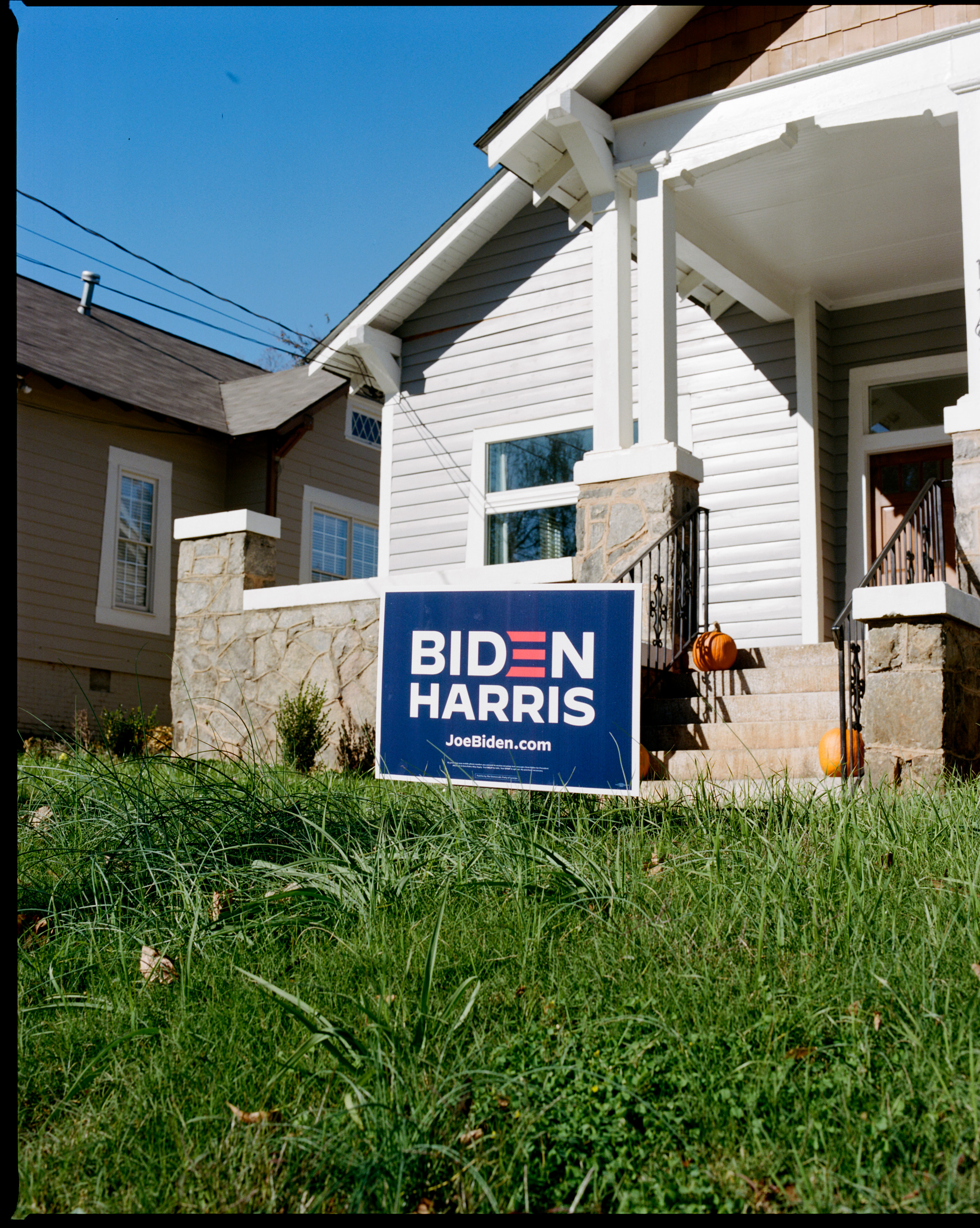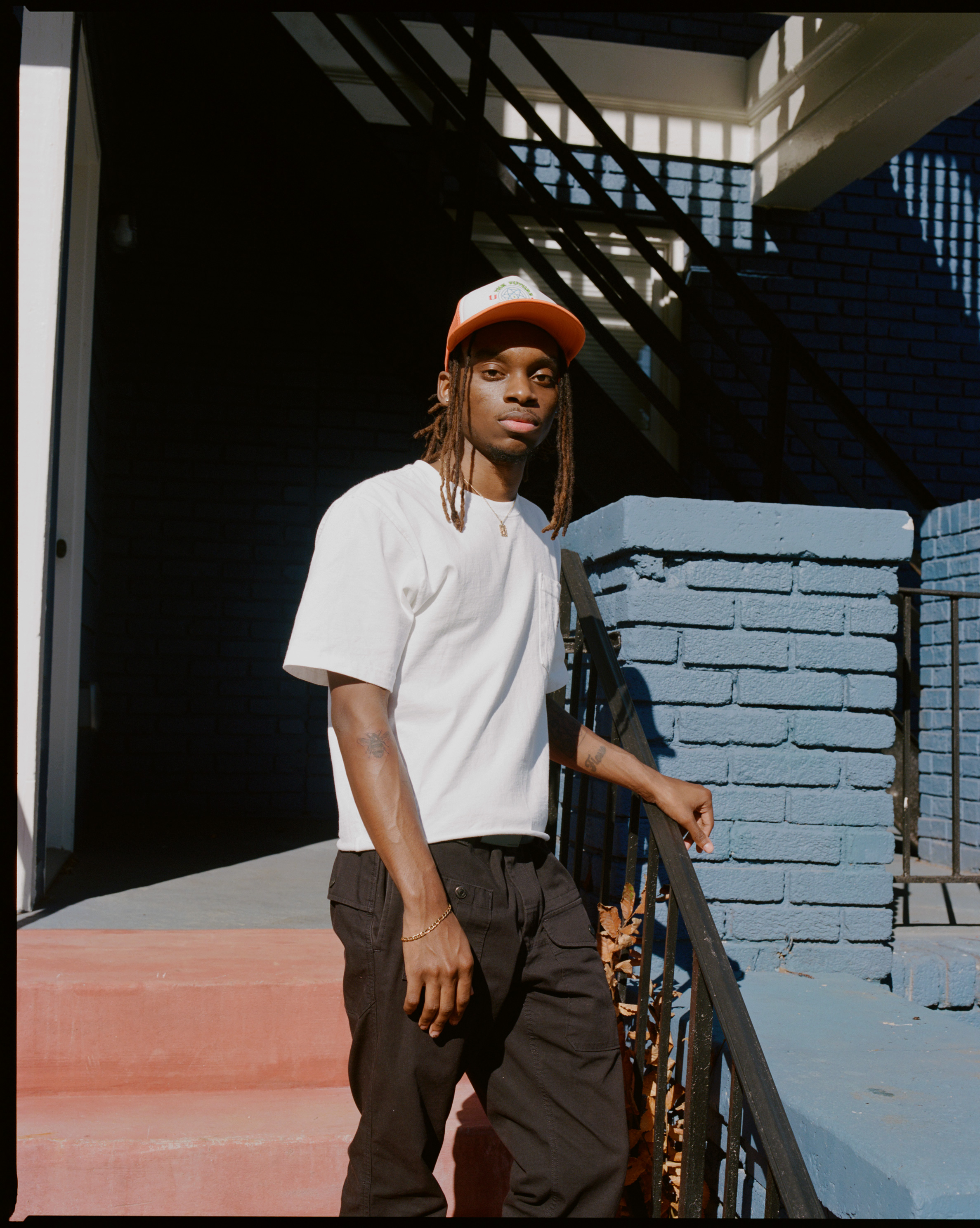 Flwr Chyld, 23
"No one should be homeless. Gentrifying historically Black communities for white profit is racist. Everyone incarcerated for marijuana-related charges should be freed. Defund the police (and allocate funds to things that need more attention like education, affordable housing and infrastructure)."
"I'd like to start off by saying that voting is not the be all and end all solution to all of this country's problems," 23-year-old Flwr Chyld says. "With that being said, I always tell people that depending on your situation voting may or may not directly affect you, but your decision to not vote could most definitely affect someone else." This was Flwr's first time voting in a presidential election. He voted in-person at one of DeKalb County's early voting locations. "I personally felt way more comfortable going to the polls in person because of all the misinformation going on about casting mail-in ballots," he says.
When it comes to people who have shaped his political beliefs, the first person that comes to mind is his grandmother. "She is the one person who I know this closely that has told me about her first-hand experiences with racism in the south, especially at the height of Jim Crow," he says. "Her telling me about her marching and going to jail just for the right to vote is admirable yet so disturbing, because no one should have to fight for human rights. All in all I believe her actions, along with millions of my other ancestors, have made it easier for me to participate in the political process."
Back in 2016, his attitude towards politics was "nonchalant". "It was a mix of 'my vote won't matter' and me just not caring enough to simply take the time to educate myself on things." Times have changed, and the ugliness of the past four years emboldened him. "For most, if not all minorities, we experienced what some would sum up as the worst four years of our lives. All of this most definitely had a direct effect on my decision to vote this year."
But Flwr says many of his peers still feel futile about party politics. "Leading up to this election my friends and I debated it quite a bit. A few of them felt as though voting wouldn't matter because the political system has never been for or in favour of us. To their point, a lot of what they're saying is true and their feelings are valid, but one thing I like to keep in mind is that we can't limit ourselves when we talk about the ways in which we can effect change. We have to exhaust all of our options the same way those that came before us exhausted their options to get us to where we are today."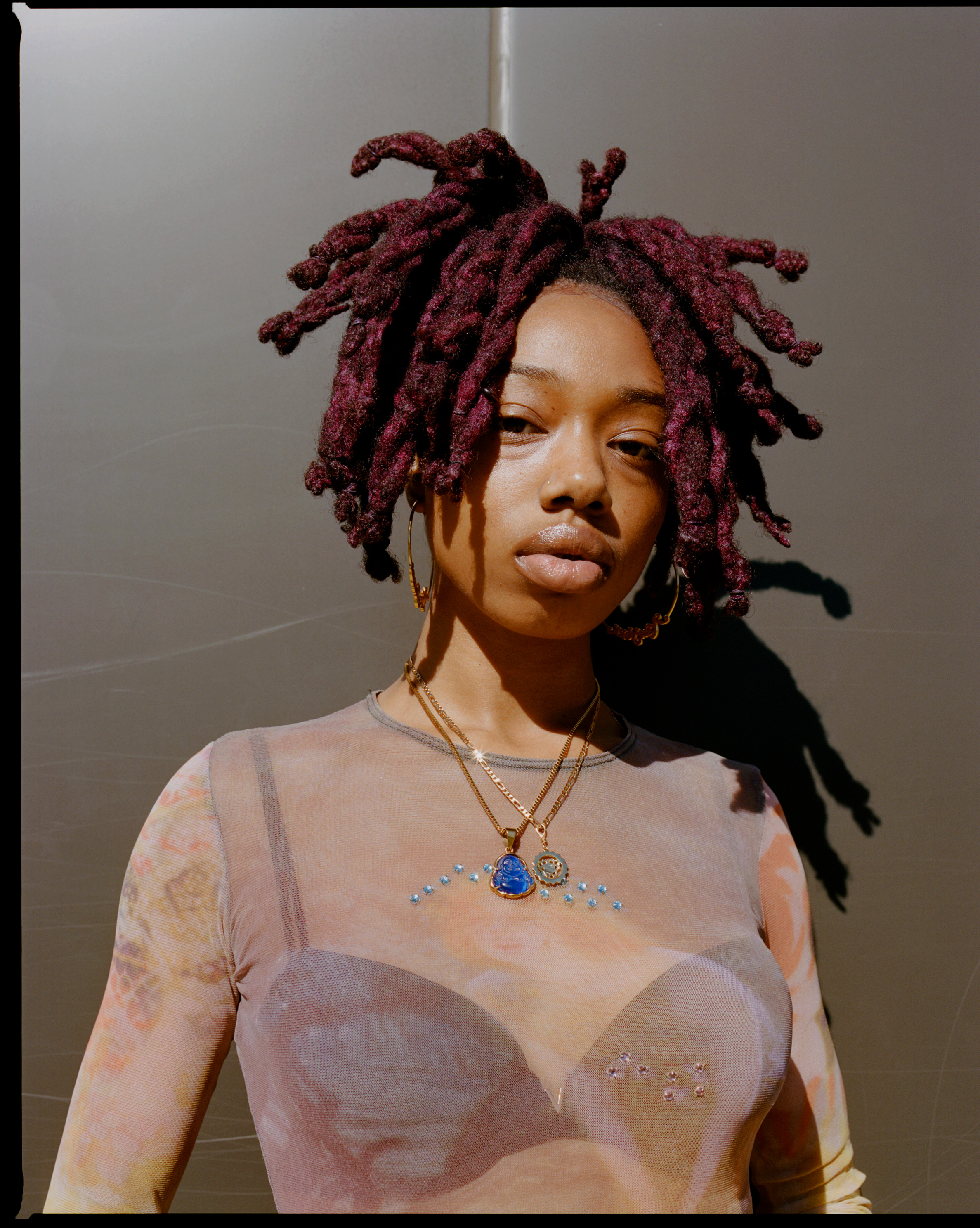 Keyonna Singletary, 23
"As a Black woman in America, I am automatically neglected, underrepresented, and mistreated by the government and political system."
Keyonna Singletary is 23 and a recent graduate of Georgia State University. She dropped off her ballot early, in Fayette County, in the south of Atlanta. Fayette has been considered a Republican stronghold since the 1980s, owing to its predominantly white population. But recently the gap in support between the two parties has begun to shrink, as the make-up of the county has changed. At this election the Republicans won by only seven points, compared to Trump's 19.1-point win in 2016, an overall difference of 52.7% to Biden's 45.9%.
Like many who've transitioned from teen to adult under Trump's presidency, Keyonna says she's gained more compassion and understanding for others in the last four years. "In 2016, I was a sophomore in college with little to no interest in politics, my life then was just school and work," Keyonna says. "Yes, I was registered to vote but I thought whatever happens isn't really going to affect me. I am now more involved within my community." Her mother played a big part in this. "She stressed the importance of watching the news, being aware of current events, knowing our history and the political system and how it affects our daily lives." Policy-wise, Keyonna feels that "Equal rights and equal pay for women, as well as reparations for all Black people" are what she feels most strongly about.
She adds that she's proud to be a part of this generation, because it's made up of bold, relentless and passionate voices. "We prove people wrong, move to the beat of our own drum, and make ourselves heard not only by using our platforms on social media but really being in the field."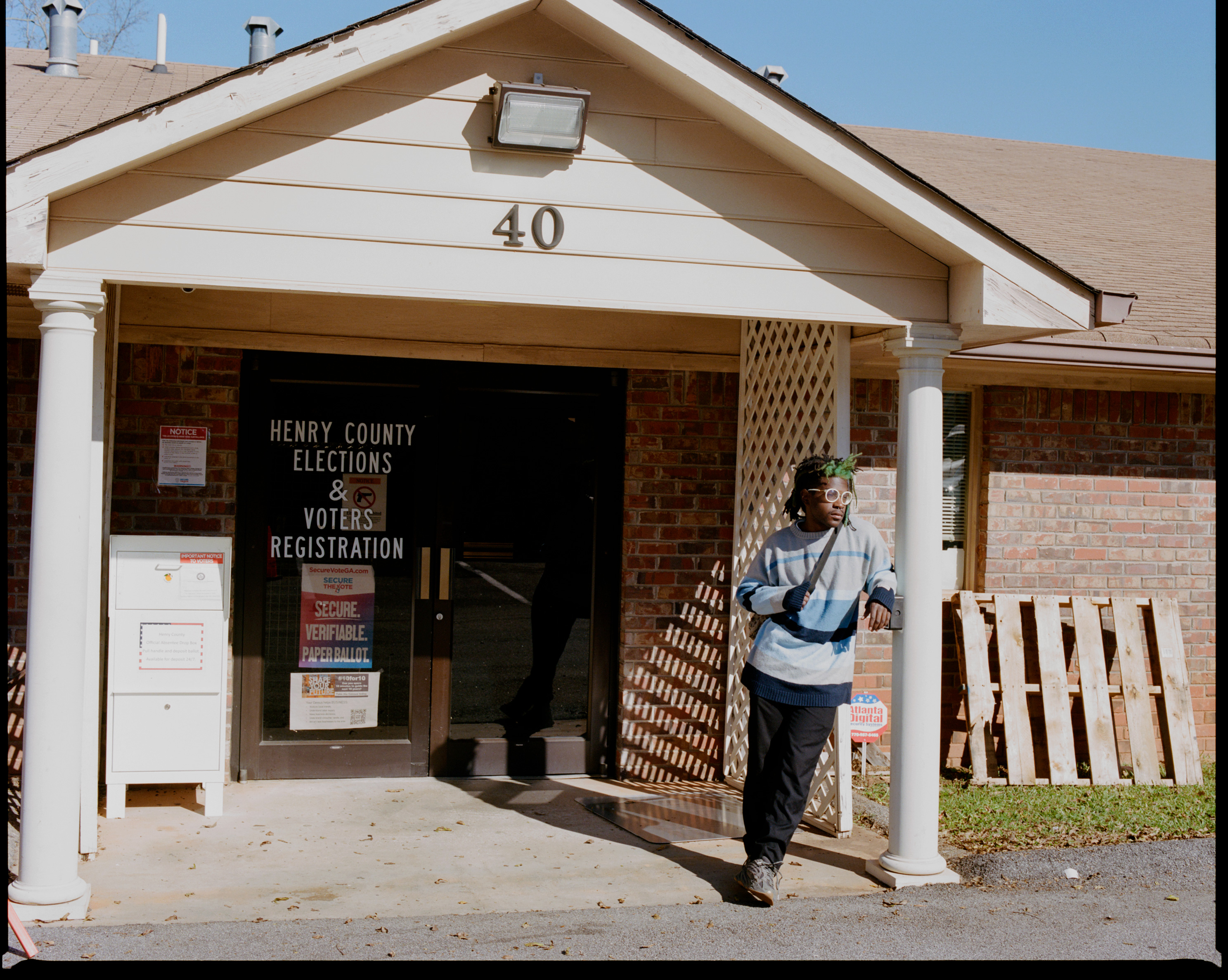 Stunt McCartney, 22
"What next? The same as always. Finding a decent 10-piece combo and making it home with my ankles still attached."
Henry, a county in the south of Atlanta in which Stunt McCartney voted, increased its support for the Democrats by almost 16 points this election compared to the last. This is all the more remarkable when considering that, before 2016, the county had voted consistently for the Republicans since 1984.
Joe Biden ultimately won by over 20 points, the best result for a Democrat in the county since 1976 (owing a lot to the power of governor Stacey Abrams). He voted in person on election day, his second time voting, but like many of his fellow Atlantans, he's far from enthused with what comes next. "It was either vote, or hear my parents complain the next four years," he says. As for policies he feels strongly about: "Besides all the ones steeped in racism that lingered over from the past years of 'democratic' rule," there's no one that sticks out in his mind. "I guess net neutrality being ruled out sucks a bit… does anyone remember that?"
In the next four years, he hopes to see "Police reform, undoing the current systems, ignoring the grandstanding and holding the next candidates to their promises." But he doesn't see that necessarily happening. "It's all the same things as previously, this time we'll just have to cut around the more competently disguised bull."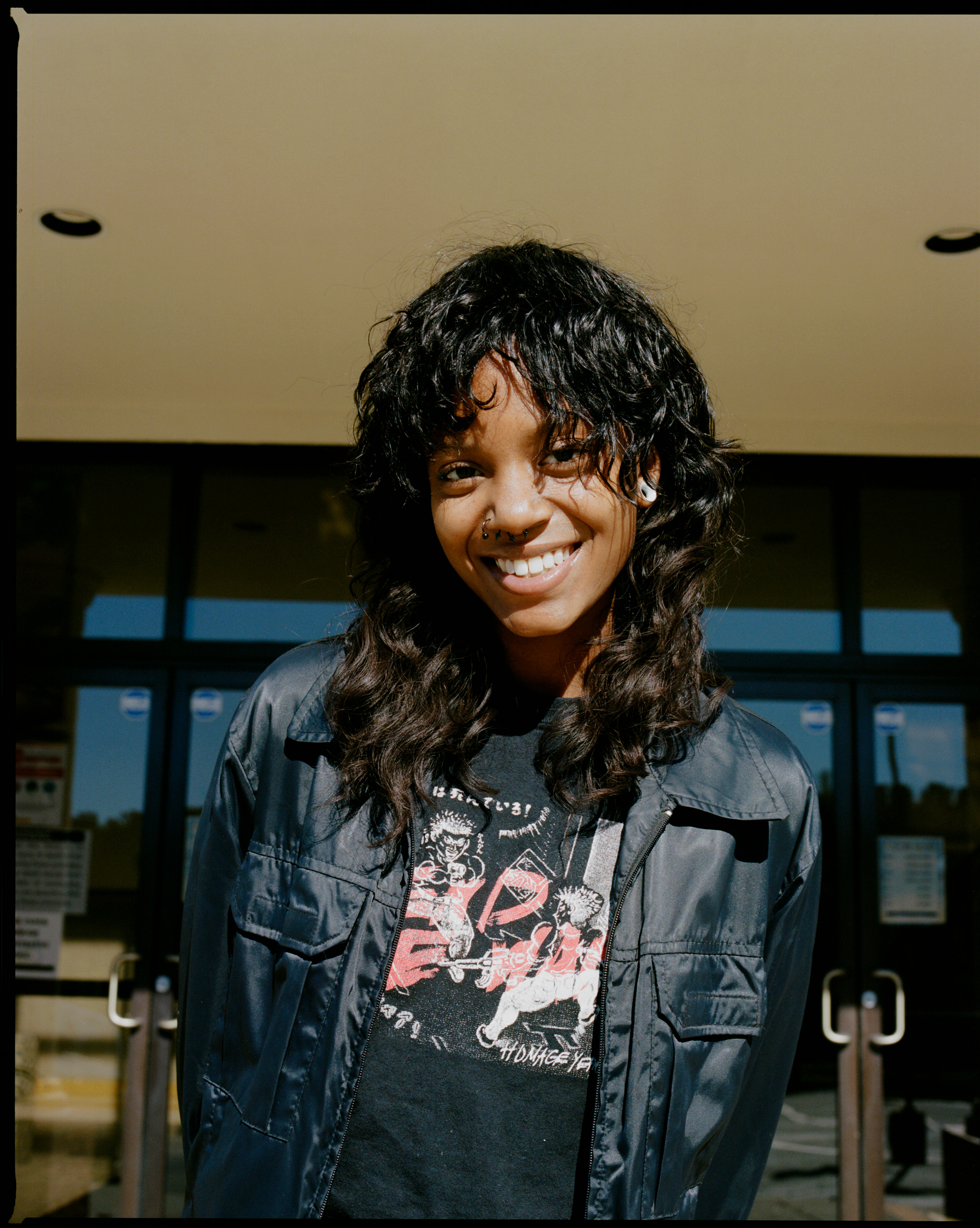 Kennedy 'Mercury' Malone, 19
"We live in a very classist society and the people in charge of the country only aid those with an immense amount of wealth. I hope that we can start to build America to be inclusive and really for all of the people."
Kennedy "Mercury" Malone, originally from Memphis, Tennessee -- a Democrat city sat amongst a fiercely Republican state, much like Atlanta -- cast her vote early at Coan Recreation Center in DeKalb County. As a first-time voter, it felt imperative to her to do so. "I felt like the lack of votes in the last election led to the election of Donald Trump and I definitely wanted him out of the office for various reasons," she says. Like many of her contemporaries in this piece, she's pleased that Trump is out of office, but unsure if Biden is the best president for the country.
Mercury believes strongly that voter disenfranchisement is designed into the system. "I believe that communities with a greater minority population lack resources that mostly white communities have," she says. "Plus many people in other counties have more access to money to help with the upkeep and the school districts."
Understandably in 2016, aged 15, like many she wasn't really too involved with politics. "Now I feel strongly about prison reform," she says. "I believe that there are many incarcerated people for non-violent crimes, specifically distribution and possession of marijuana. Now that marijuana is legal in many states they should not still be in jail while everyone else is allowed to profit and grow from the business.
"Hopefully," she adds, in 2020 "the government will aid the citizens of ALL communities and not just the elite."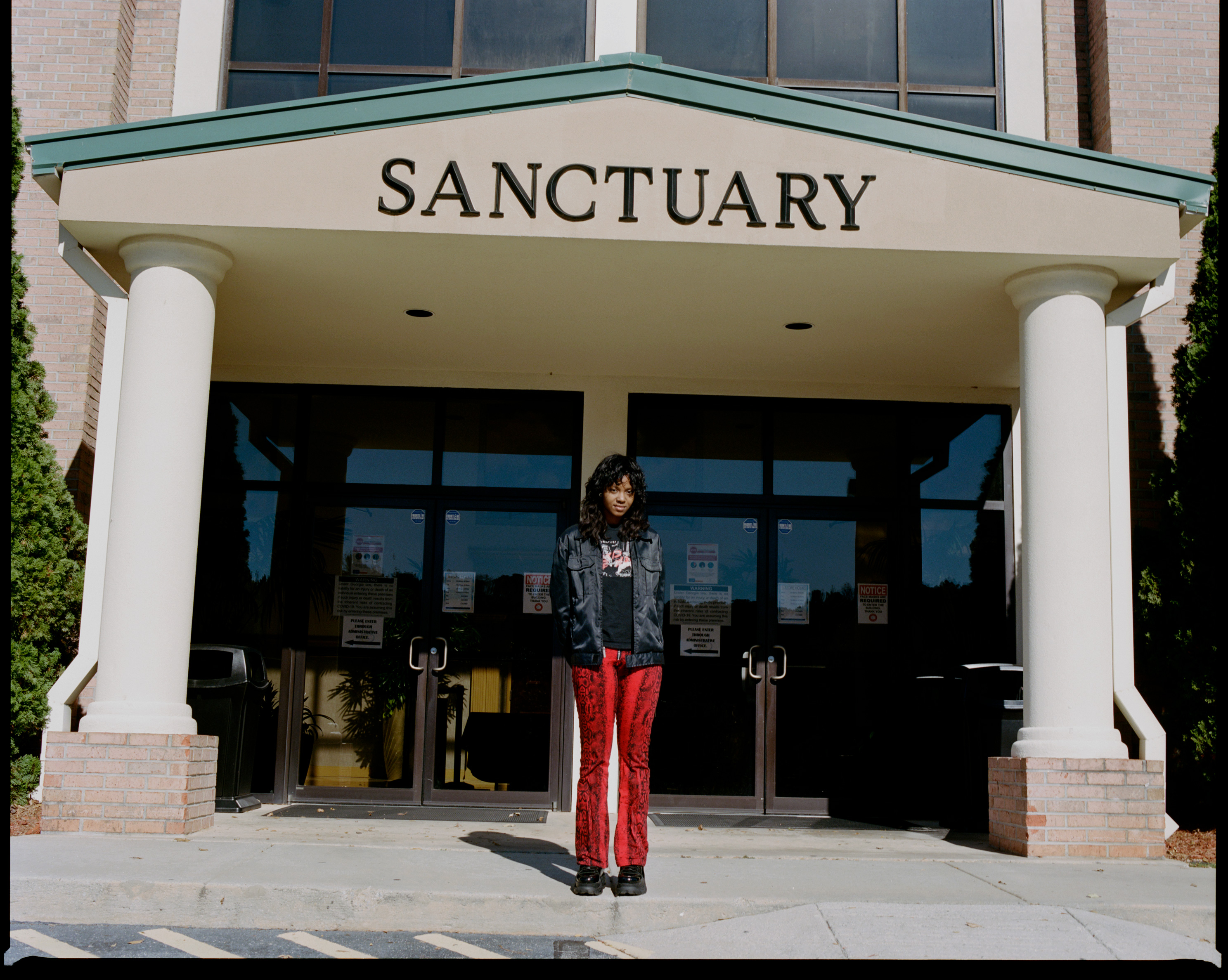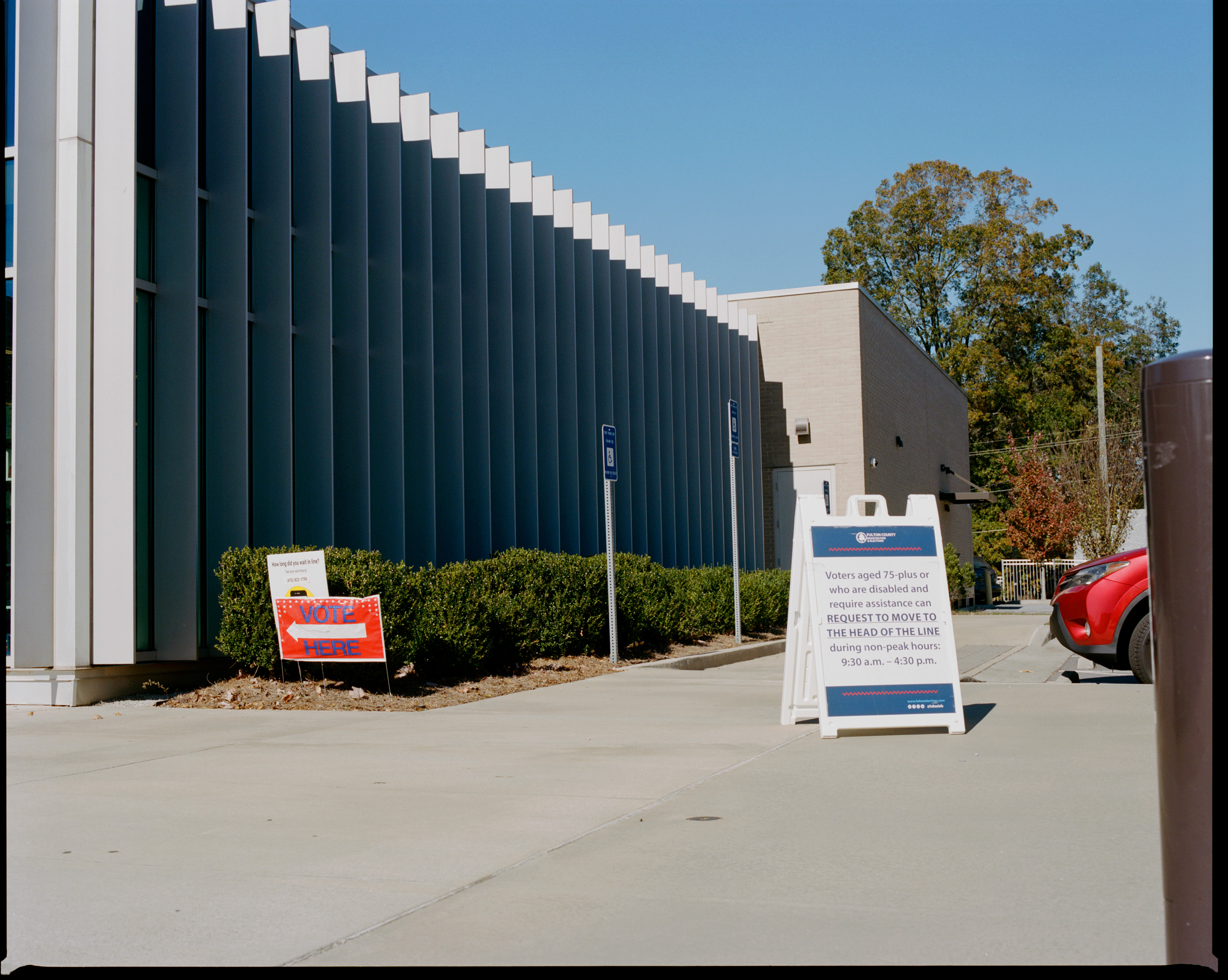 Credits
---
Photography Chinedu Nwakudu