Watch the steamy trailer for Conversations with Friends
Our first look at the next Sally Rooney adaptation also features a new song by Phoebe Bridgers.
Still from Conversations with Friends
It's been nearly two years and an entire pandemic since we binge watched Normal People, but the next horny Sally Rooney adaption is finally on its way. In a new trailer, BBC and Hulu have given us a glimpse at the new queer television series Conversations With Friends, based on Sally Rooney's 2017 debut novel. Will it spawn similar hysteria as sexy chain-wearing Paul Mescal did in the Normal People adaption? Let's see. Here's everything we know about the show so far.
What's Conversations with Friends about?
Like Normal People, Conversations With Friends is set in Dublin, and tells the story of Frances, a student, writer and spoken word performer, who, alongside her best friend-slash-ex-girlfriend Bobbi winds up entering the lives of an affluent couple, Melissa and Nick, with an extravagant lifestyle compared to their own. But when the pair get deeper, and Frances and Nick grow closer, their strange four-way relationship spirals.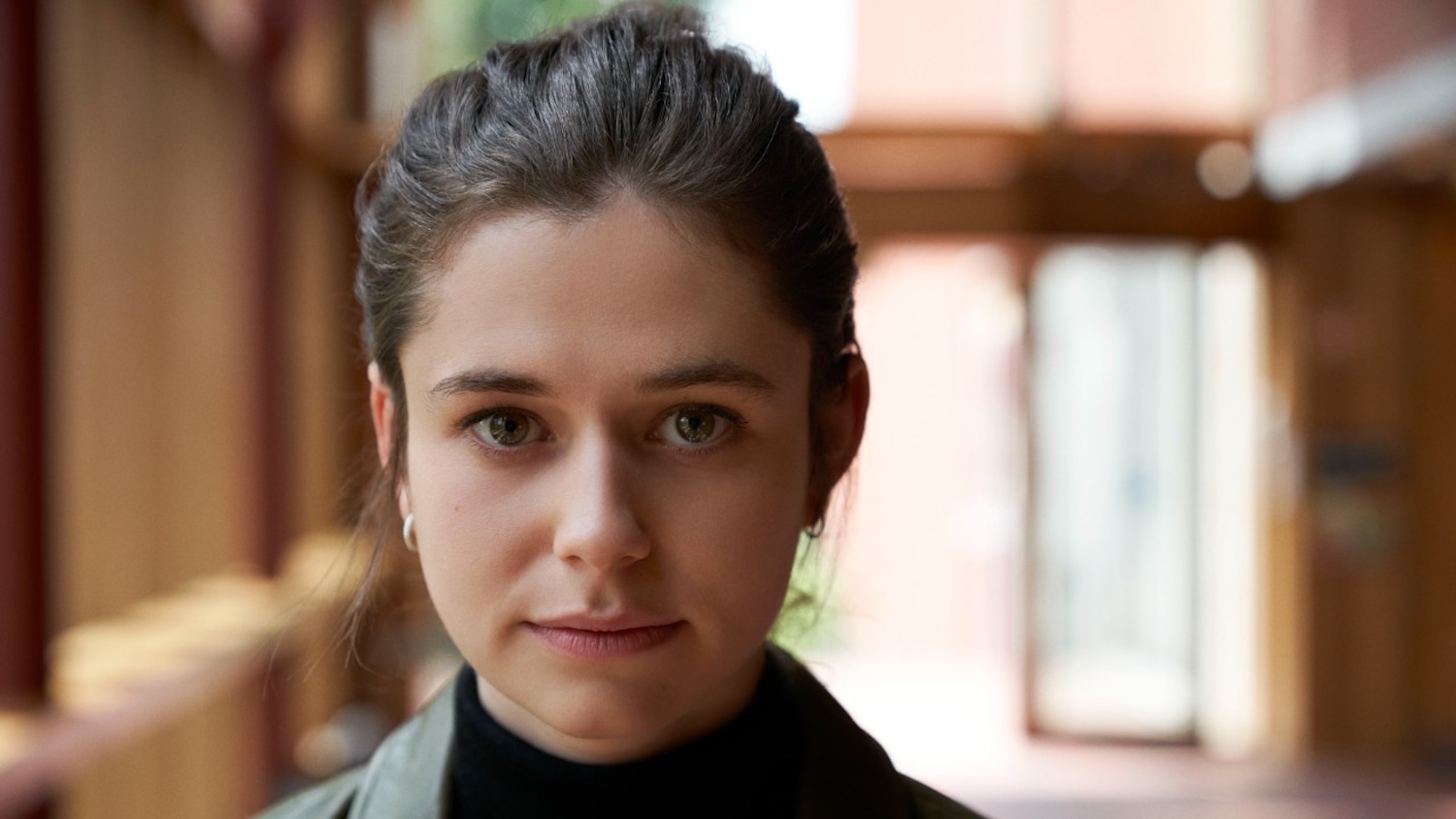 Who's in the show's cast?
Heading up the series as Frances is Alison Oliver, an actor who will make her television debut in the show. She's joined by Sasha Lane of American Honey fame, playing her best friend Bobbi. As for the bougie couple? Melissa will be played by Sex Education star Jemima Kirke, and Nick by Joe Alwyn, Taylor Swift's Folklore and Evermore co-writer (and boyfriend), who also previously appeared in The Favourite.
Where was the show shot?
The show shot in Dublin, Belfast and a series of unconfirmed international locations starting this summer. Luckily, the star team behind the camera of Normal People have returned to Conversations with Friends: Lenny Abrahamson as director and Alice Birch as the screenwriter.
Is there a trailer for Conversations with Friends?
Yes! After making do with a one minute montage of tense moments between the four main characters at art galleries, bars and a seaside escape; a new trailer promises lots of confusing feelings, steamy sex scenes and messy drama as the foursome begin their affairs. The whole thing is soundtracked to a new song written by Phoebe Bridgers specifically for the show entitled "Sidelines". Oh, how we are spoiled.
When will Conversations with Friends come out?
Expect hysteria when the show arrives 15 May 2022 on BBC Three and Hulu. Prizes for whoever can guess what will be the loaded sexual talisman a la The Chain of this one!
Tagged: