Arsun Sorrenti launches a music video and T-shirt with Printed Matter x DSM
Watch the tropical visual for 'Southern Winds' here.
|
26 February 2021, 10:00pm
Photograph Tasmin Meyer Ersahin
In celebration of Printed Matter launching their Virtual Art Book Fair from 24-28 February, Dover Street Market has curated a series of virtual events with some of their closest collaborators, with special products made especially for the occasion. One such event is the debut of Arsun Sorrenti's intimate, nature-filled music video for his new song, "Southern Winds", which was shot by his girlfriend Tasmin Meyer Ersahin and that you can also watch below.
Arsun, at this point, is practically part of the i-D family — both his Dad Mario and sister Gray are photographic fixtures in our issues. Not content with simply blessing us with new music, however, Arsun is also releasing a T-shirt designed with artist Tom Sachs, which you can buy on the DSM E-shop this weekend. Lose yourself in the visual and read Arsun's thoughts on impromptu film and T-shirt making, below.
**
Hey Arsun! What are you up to at the moment?
**I'm currently trying to write some new songs and in the process of finishing up a new recording that I am very excited about.
**How would you describe New York right now?
**New York is amazing, it's kinda cold but I don't really mind it.
**Tell me about the shirt you've made with Tom.
**He made the T-shirt for me for my last tour with Cat Power. The back depicts the transport of my 3m m64 tape machine.
**How do you and Tom know each other?
**I've known him since I was a child, through my mother. He has been a great friend to me for as long as I can remember.
**Can you tell me a bit about writing "Southern Winds"?
**It took a long time to write. I had the chords and melody but the lyrics didn't come as easily. I ended up modelling the lyrics after a few of the books I was reading at the time.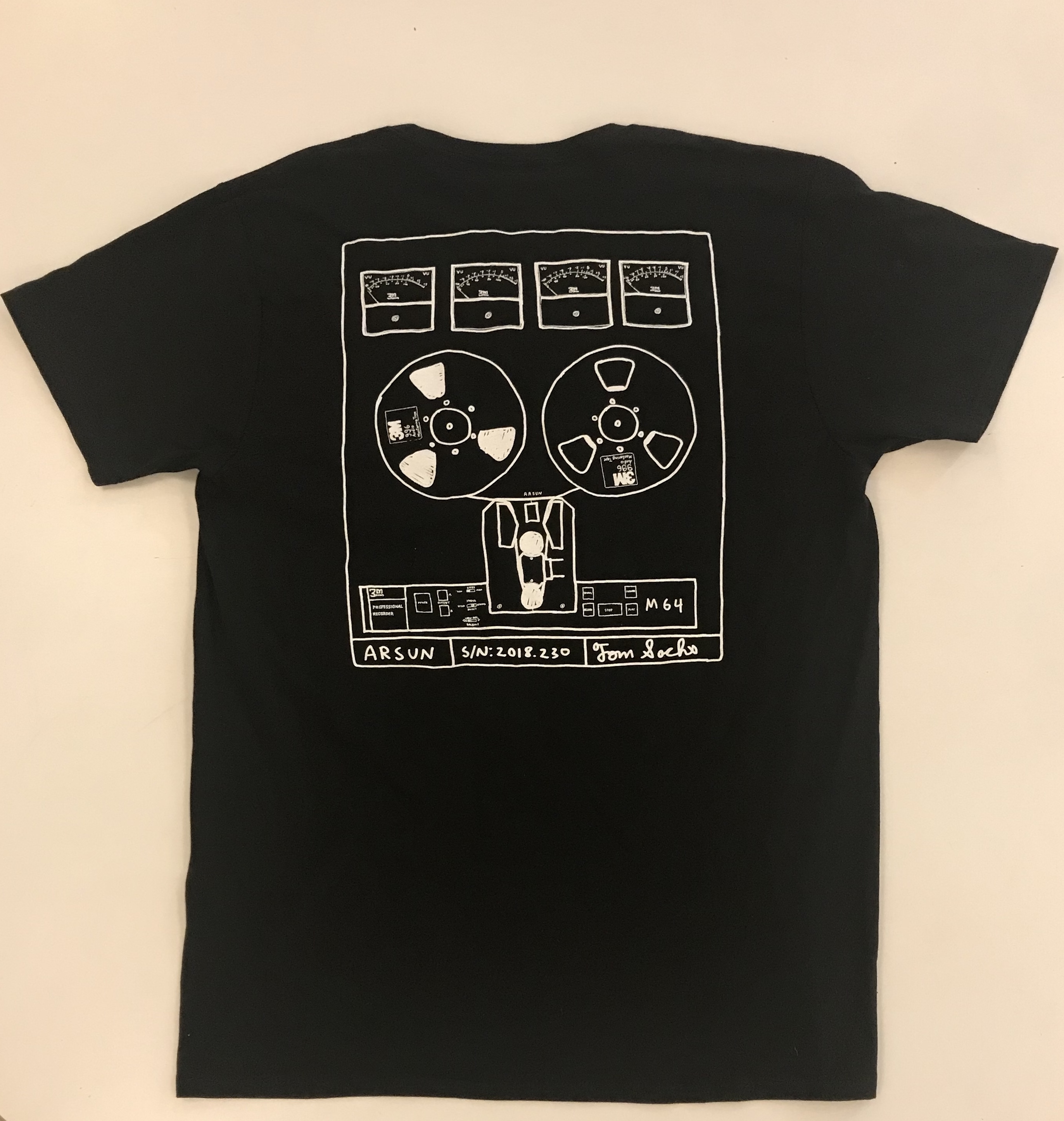 **What inspired the tropical video?
**The video wasn't originally meant to be paired with "Southern Winds". It was just some footage my girlfriend had casually taken of me on her super 8 while we were away together. But the intimacy of the footage and the landscape seemed to match the song quite well so we decided to use it as the video.
**Is this part of an album? We need something to look forward to!
**I have a new song that I'm preparing that I think is one of my favourites so far. I definitely want to start putting together an album and hopefully I can have that ready in the near future.
Tagged: