Images courtesy of Tom Ford
Tom Ford wants you to be extravagant, even at home 
The legendary LA-based designer is no stranger to sex or extravagance, but now he's reinventing it for a domestic setting. 
Images courtesy of Tom Ford
Tom Ford is not one to be dishevelled. Fashion's King of Sex is always on-point when it comes to formality, even if he's in jeans. He's Tom Freakin' Ford, after all! However, lockdown has made even the most ardent dressers slightly more lax and he's fully aware that the way we dress is changing. Case in point: the artfully distressed denim in the American designer's AW21 collection. They're perfectly abbreviated with frayed hems, artfully bleach-splattered. And yet they're worn with couture-like organza blouses, so intricate and structured; the apotheosis of a year in which we've simplified our wardrobe staples.
For both his womenswear and menswear collections this season, which were slightly delayed due to Covid-related drama, the legendary designer has sought to balance casual and formal; sexy and cosy; light and structured; effortlessly dressed-up yet meticulously dressed-down. "The slight deconstruction of luxurious pieces is something that I feel will be a legacy of the pandemic for a few seasons to come," he wrote in a letter accompanying his look book.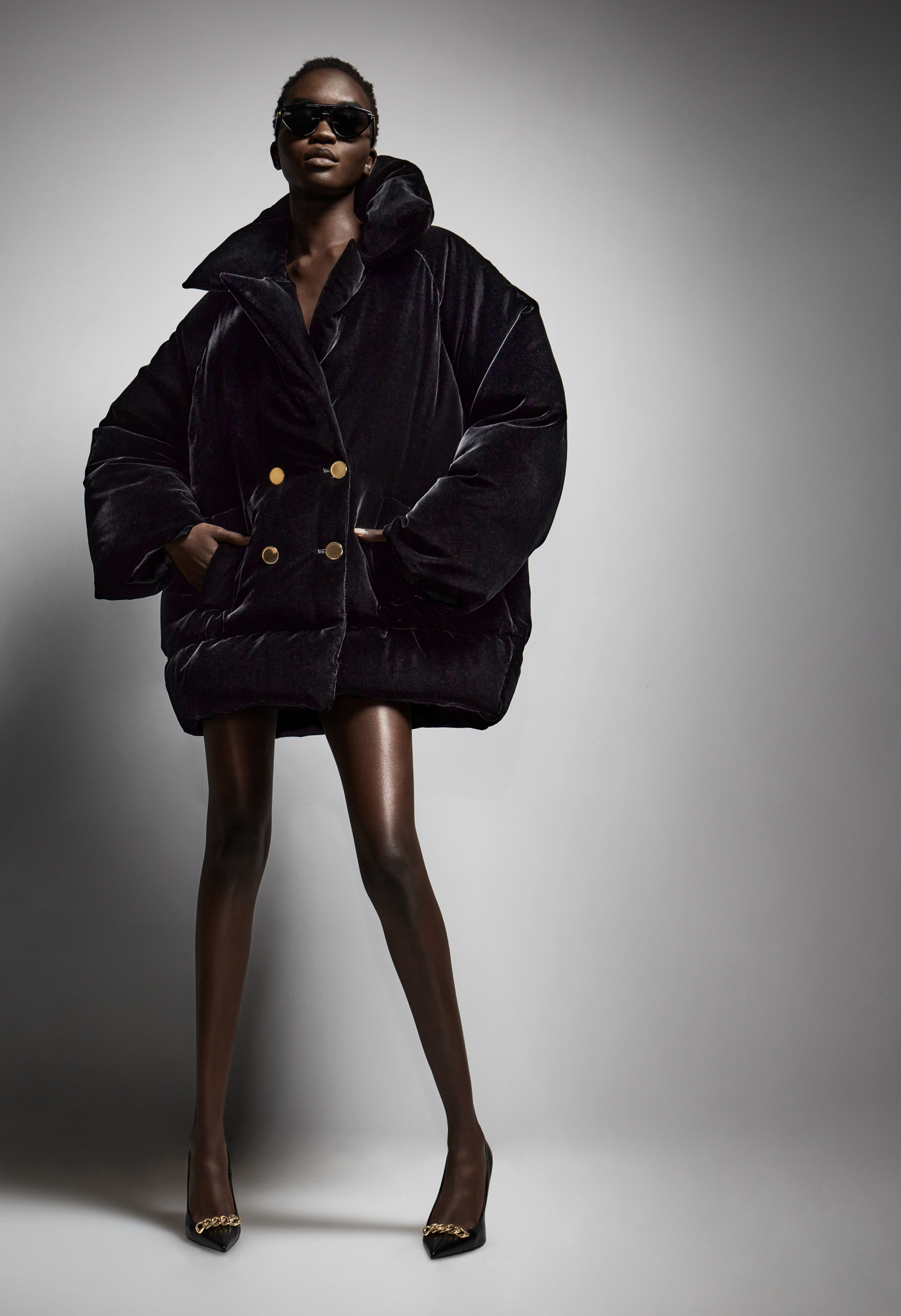 A self-described "minimalist at heart", Tom pointed out that even his most romantic collections always end up looking slick. But this collection presented "a more casual way to be extravagant." AW21 is very high-low, and incredibly sexy. The kind of 'sexy' that is unabashedly confident: super-short leather hotpants, Edie Sedgwick combos of miniskirts and ginormous earrings made from broken mirror and glass, tied together by 18-karat gold. "Fierce, powerful and badass are words that resonate with me this season," Tom continued. "I mean, who doesn't want to be badass? Especially after being trapped at home for a year." The key to the looks is that they are completely stripped-back, a coat worn as a dress, a teeny miniskirt worn with a big mohair turtleneck and earrings. Nothing is over-styled, each piece given its moment to shine. And that's also what makes it so sexy: it taps into that idea of just grabbing something the morning-after and leaving the house in it, like the most gorgeous Tom Ford puffer jacket you've ever seen, cocoon-shaped and double-breasted with gold buttons, worn as a minidress with sunglasses and stilettos.
There is menswear, too, where the muse is Paul Simonon from The Clash, instead of Edie. It centres on slim-cut double-breasted suits with modish haircuts and glasses, and gorgeous suede and shearling jackets that would transform a simple jeans and sweater combo. "Suits can be an armour, but they can also make daily activities seem like an event," wrote Tom. "I think that it is time to get dressed again. Not in a flamboyant over the top way, but in a slightly more casual yet luxurious way." For evenings at home, he designed floral velvet blazers and silk jacquard evening jackets, worn with louche unbuttoned silk shirts. There's even a handful of silk robes in bright, clashing prints like leopard and psychedelic florals. "If you have to stay home, it might as well be fun," he pointed out. We couldn't agree more.