Nike x Jacquemus and Phipps' homecoming: What's in fashion?
Your one-stop-show for this week's fashion news to know.
No doubt earlier this week you were enticed by the sexy news that Jacquemus and Nike are pairing up on a new upcoming collection and we have some extra juicy goss on the collab to keep our serotonin levels flourishing. But that's not the only fun link up happening atm. There's Prada working with the offspring of an iconic painter, the most iconic name in Spanish-language pop currently joining forces with the most iconic name in America and Givenchy going back to their Disney Adult era. There's also some fun announcements from other faves including LUAR, Calvin Klein and Phipps!! Here's what's in fashion.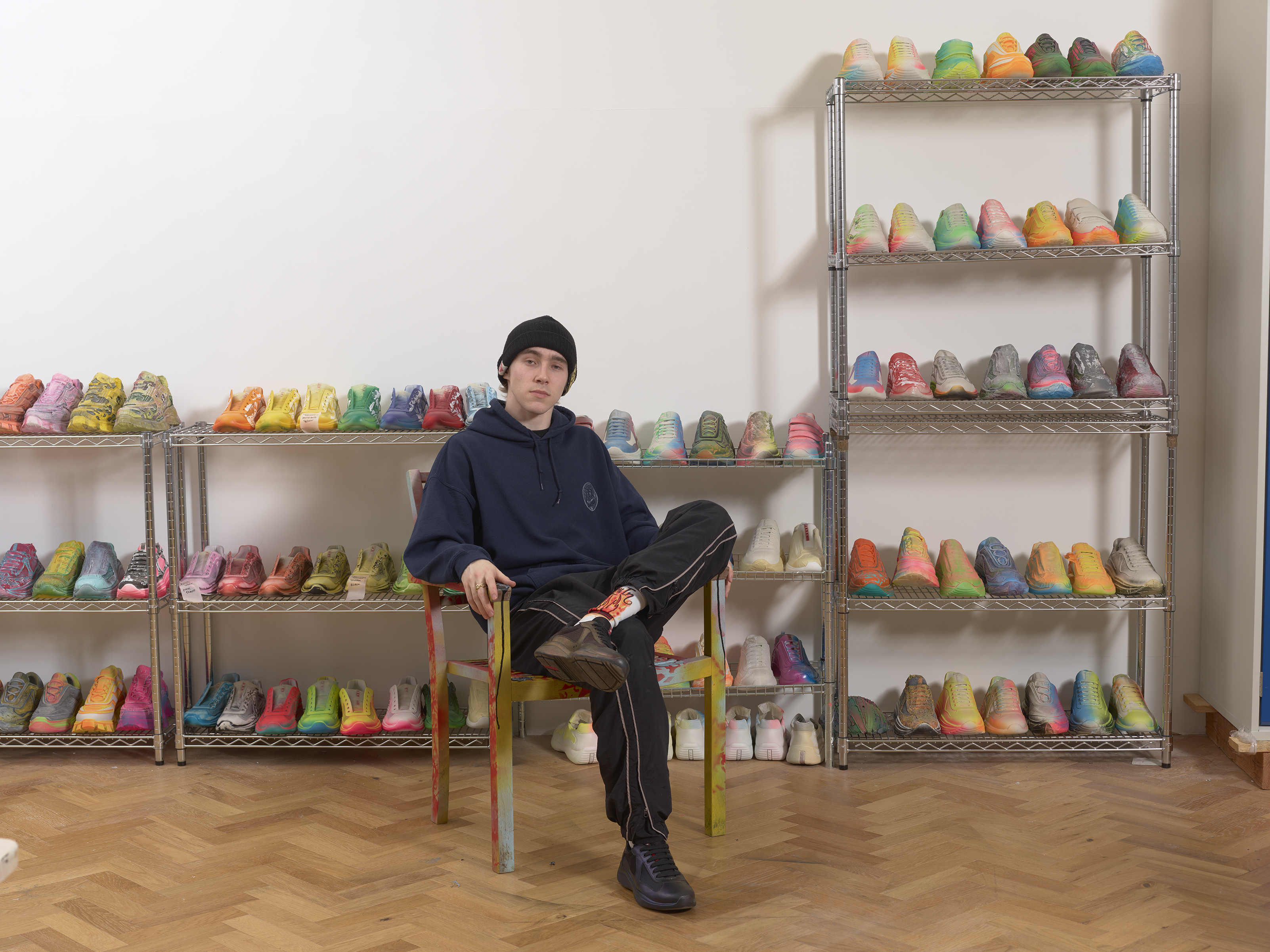 Cassius Hirst gives an iconic Prada sneaker a neon spin
Of all the fashion house's making the case that fashion truly is an art form, none are doing it quite like Prada. After revealing a campaign last week shot by not one, not two, but three legendary living artists, this week, the Milanese house revealed a fresh collaboration with an exciting up-and-coming name. Cassius Hirst — son of legendary artist Damien Hirst — has put his unique spin on Prada's emblematic America's Cup sneaker. Building on the sneaker painting practice he first started aged 14, when he customised a pair as a present for his dad, Cassius — better known as Cass — has worked on four tweaked iterations of the trainer, spraying each in bold neons to create a directional offering of 22 variables. With no two pairs exactly alike, each also comes in a co-branded box featuring the Prada logo and Cass' own moniker — a scan of his brain. "The brain scan represents hope and knowledge in a world of shadows and uncertainty," Cass says. "The brain is where the thoughts happen — for me it all became about creativity and the creative process. I've learned that sometimes we have to look inside ourselves to see what's really going on. We shouldn't be afraid of that." Some pretty sound thinking, we think! MS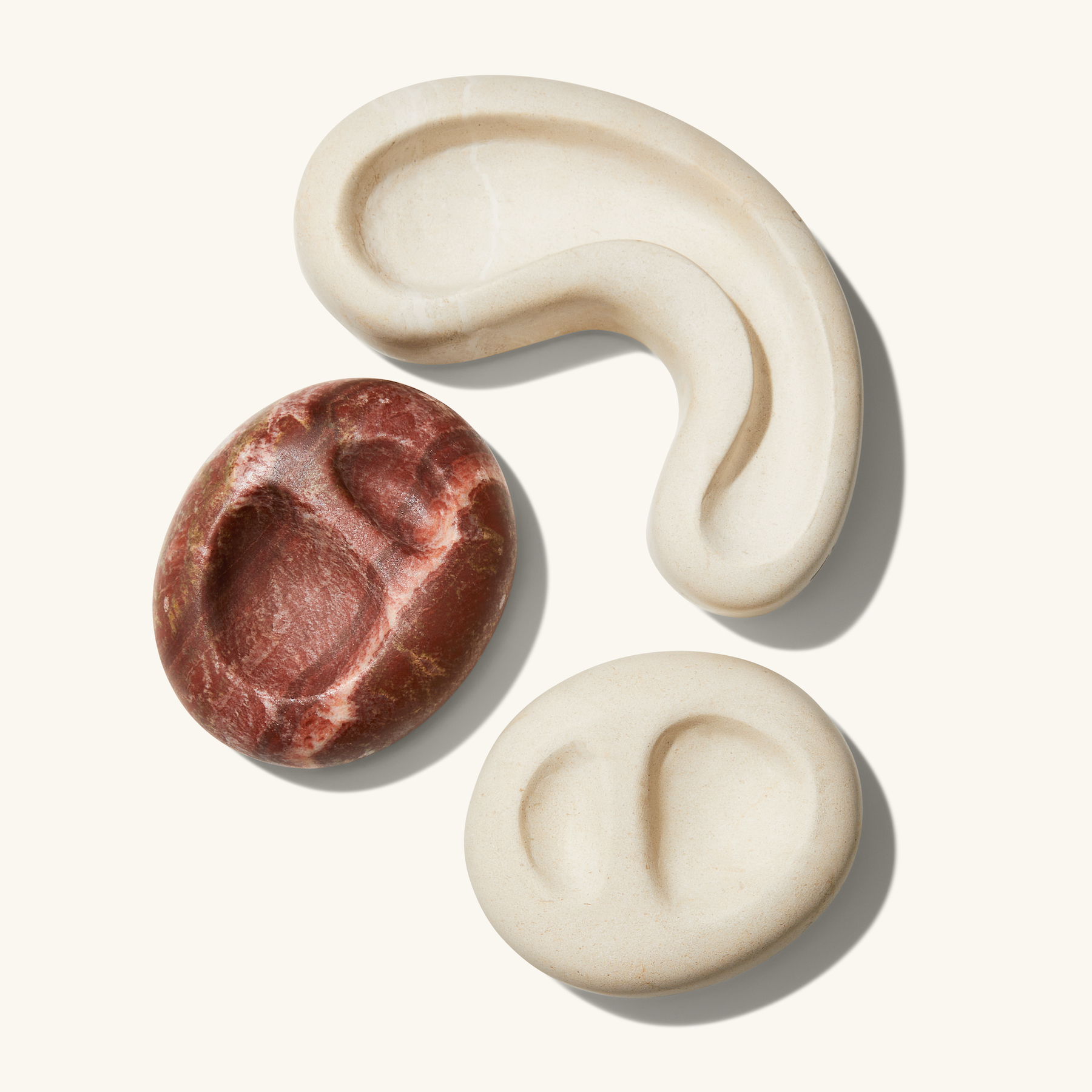 These jewellery vessels are made to bring good vibes to your home
Looking for something chic to hold your necklaces, bracelets and rings? Well, jewellery brand Mejuri have partnered with the online art space Claude Home to venture into the world of homeware and create two jewellery vessels. But not only do these holders mean you no longer have to spend 10 minutes detangling all your chains pre- any event, but Mejuri have put a lot of thought into the materials and design of the pieces so that they bring good vibes to your home. Inspired by the Zen Garden, the two vessel shapes are carved in either a calming but rich natural stone marble or beautiful red onyx, known for healing and removing negativity within a space and the body. The vessels are also perfectly made to nestle into one another that's both cute and great for storage. Check them both out now on Mejuri.com. Honestly, they're the throne your star sign necklaces and Harry Styles pearls deserve. TG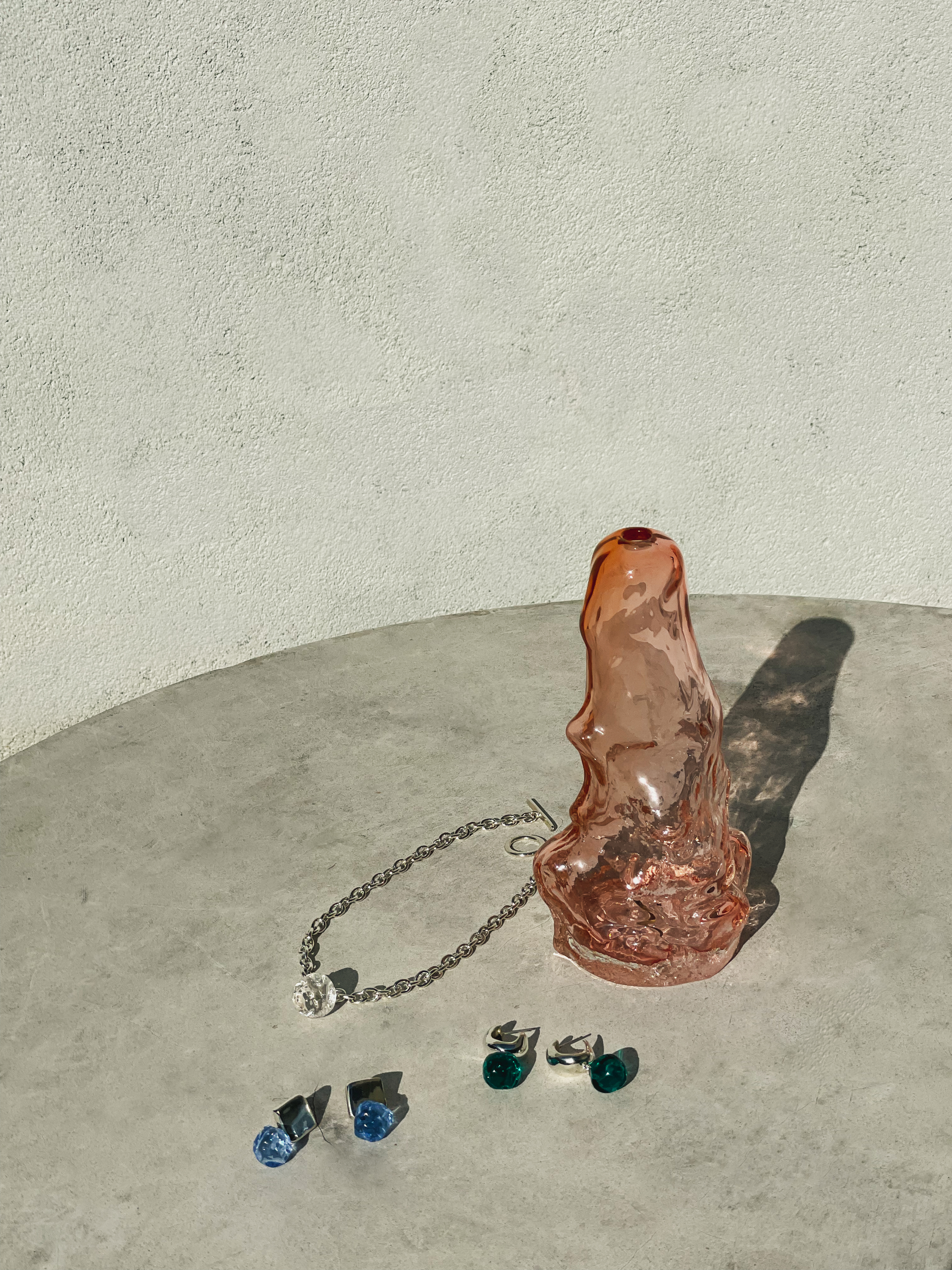 AGMES celebrate their fifth anniversary with a buzzy new collab
You might not know it yet, but you're likely familiar with AGMES, the artisanal jewellery label launched by sisters Morgan and Jaclyn Solomon in 2018. Their sculptural earrings, chunky statement necklaces and ultra-sleek rings are all handmade to order in New York City, and fittingly accessorise the city's art and fashion set. Over the years, AGMES have collaborated with a number of notable artists and creatives, such as ceramicist Simone Bodmer-Turner, so it makes sense then, that they'd team up with glass artist and friend Anthony Bianco of LA-based sculpture and design studio, Bianco Light and Space, to celebrate their fifth anniversary. Together, they've revamped a limited edition glass collection from 2018, which sees five of AGMES' most popular jewellery silhouettes reimagined with hand-blown soda-lime glass. There are also two new collectable objects, a bud vase and dish, to adorn the home, too, which were photographed and collaged by artist Ruth van Beek. "It feels like just yesterday we launched. I can remember the many sleepless nights and weekends it took – in coming up with the name, building our website and eventually selling out of my East Village apartment," Morgan says. "Fast forward through all the hurdles and challenges we faced, and to say we've not only made it through but grown stronger and more successful, is an accomplishment I'm truly very proud of. Watching this dream play out in reality and connecting with the community we've built, both locally and abroad, has been pretty remarkable." The glass collection is now available for purchase on the AGMES site. ND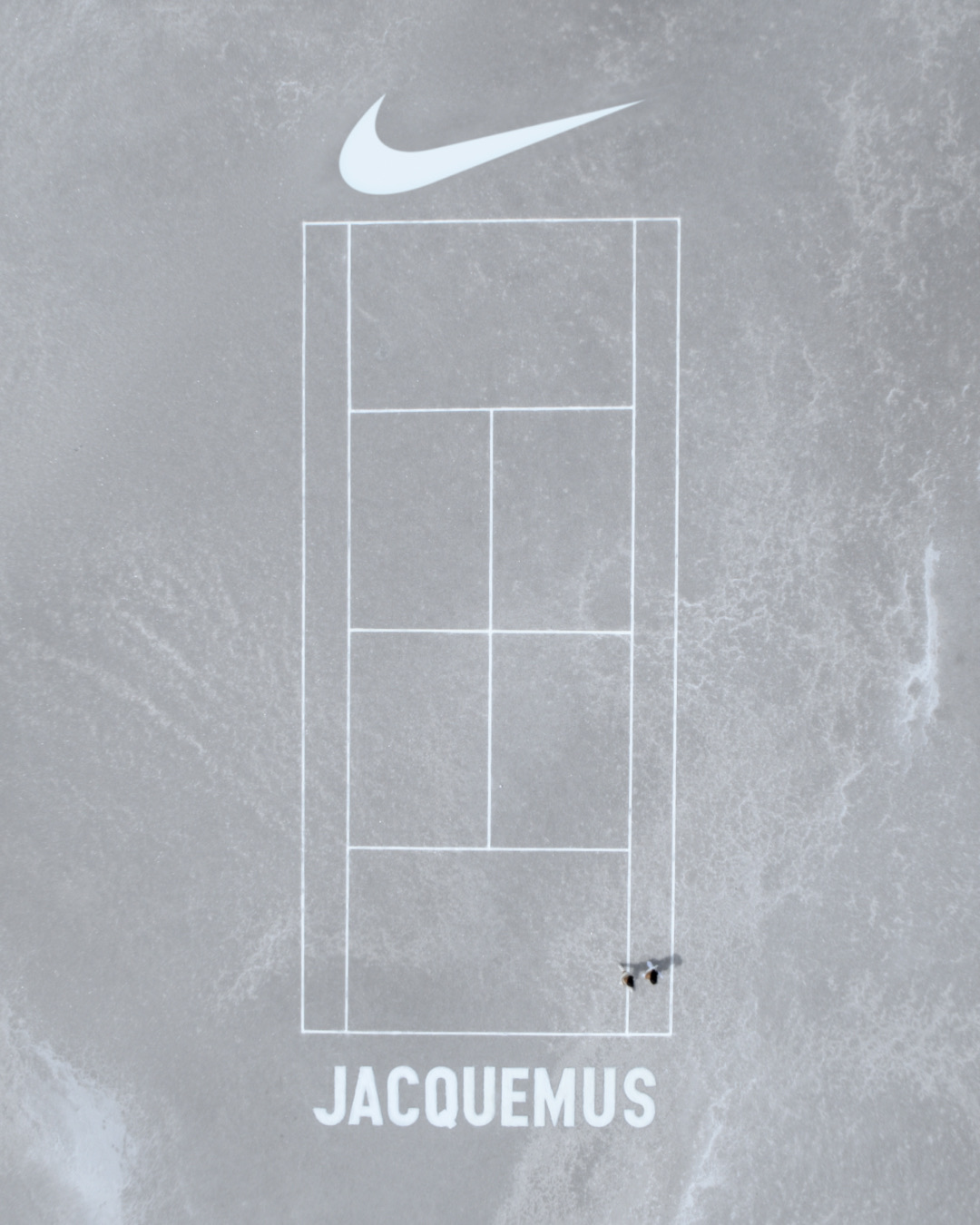 Jacquemus spill the tea on their upcoming Nike collab
If his fashion shows in Hawaii, Provence and Marseille have made one thing clear, it's that Simon Porte Jacquemus loves 'the Great Outdoors'. The French designer's namesake brand has become synonymous with the clean air and warm breeze of summertime, so it's only natural that he is the latest designer to join the ranks of sportswear giant Nike with the aim "to invigorate celebration of the multidimensionality of contemporary athletes." While the collection won't be out until June 28, Simon offered some info that can help paint the picture of your imagination. "I have always been inspired by vintage ACG pieces and Nike campaigns from the 90s," he wrote. "Having this imagery in mind, we designed women's athletic wear with sensuous details and neutral colours, along with my own interpretation of the Humara — my favourite Nike shoe." Watch this space! OA
The Rosalía x Kim Kardashian collab we didn't know we needed
Take it from the woman who squeezed herself into Marilyn Monroe's very tiny dress, sometimes a girl needs a bit of support. Kim Kardashian's SKIMS line has become the secret weapon of many a woman in search of some stretchy, suckering undergarments — even those who would never admit to watching The Kardashians. Since launching the label in 2019, Kim has made it her mission to take over the world with her wide range of nude-hued bodysuits, underwear and shapewear. So far, she's enlisted the likes of Kate Moss, and a heavenly communion of O.G. Victoria's Secret 'angels', including Tyra Banks, Heidi Klum, Candace Swaenpoel and Alessandra Ambrosio. The latest star to join their ranks is the best thing to come out of Spain since…. Oh I don't know… chorizo: Rosalía! The Grammy-winning artist, current i-D cover, train fanatic and barb was photographed for the campaign by the legendary Donna Trope, and she looks every inch a sultry senorita with her oiled lips, slinky cotton jersey staples and high-rise thongs. "Rosalía's willingness to push the boundaries and experiment with her music and personal style has been a huge inspiration for me," Kim wrote in a statement. "This campaign is all about the energy and confidence that she brings to the world." We couldn't have said it better ourselves. OA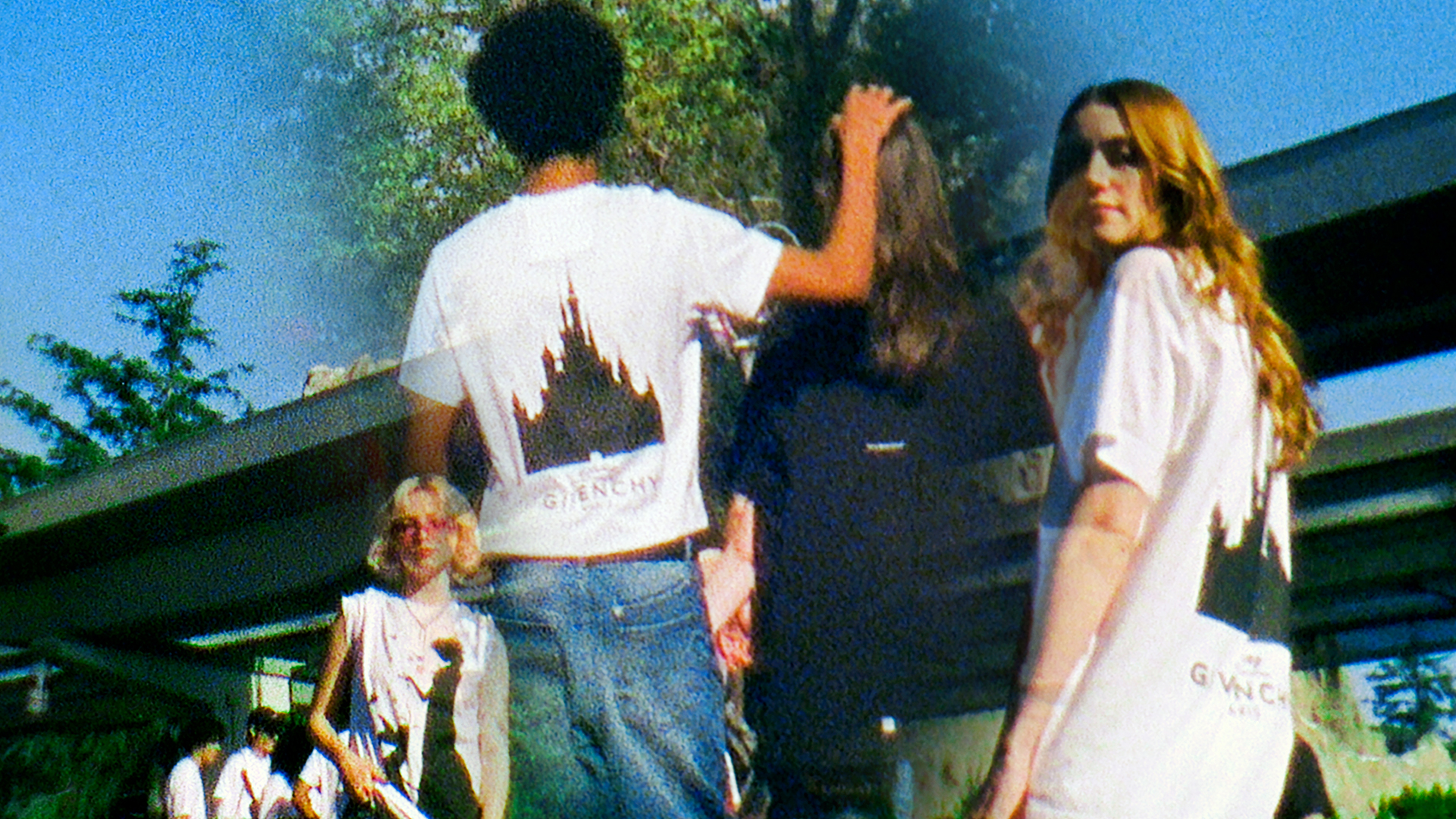 Givenchy give the Disney Adult a fixer upper
Fashion loves nothing more than a fairytale ending. A girl from humble origins in a beautiful haute couture dress! A fashion show closing with a bride in white tulle! A rags-to-riches transformation from ugly duckling to elegant swan! Givenchy's Matt Williams is perhaps the greatest believer in the fashion fairytale complex, given his latest collaboration with the one and only Disney! Titled 'The Wonder Gallery', the capsule collection is an ode to Matt's favourite Disney characters, which includes Perdita and Pongo from 101 Dalmatians, and Elsa and Olaf from Frozen. Yes, really. Of course, this isn't the first time Disney has entered the gilded salons at Givenchy. Back in the early 2010s, then creative director Riccardo Tisci subversively spliced his beloved Bambi with graphic imagery on artfully oversized T-shirts. So, you can see how Matt would think to embrace the entertainment giant – especially when you consider that Givenchy is a couture house, with a heritage steeped in Hollywood iconography and real-life princesses in haute couture gowns. Oh, how times have changed! If this collection is any indication, it is that although the dream of fairytale frocks may very much be alive, the reality is a t-shirt will have to suffice. Get yours at your local Givenchy boutique. Or Disney Store. OA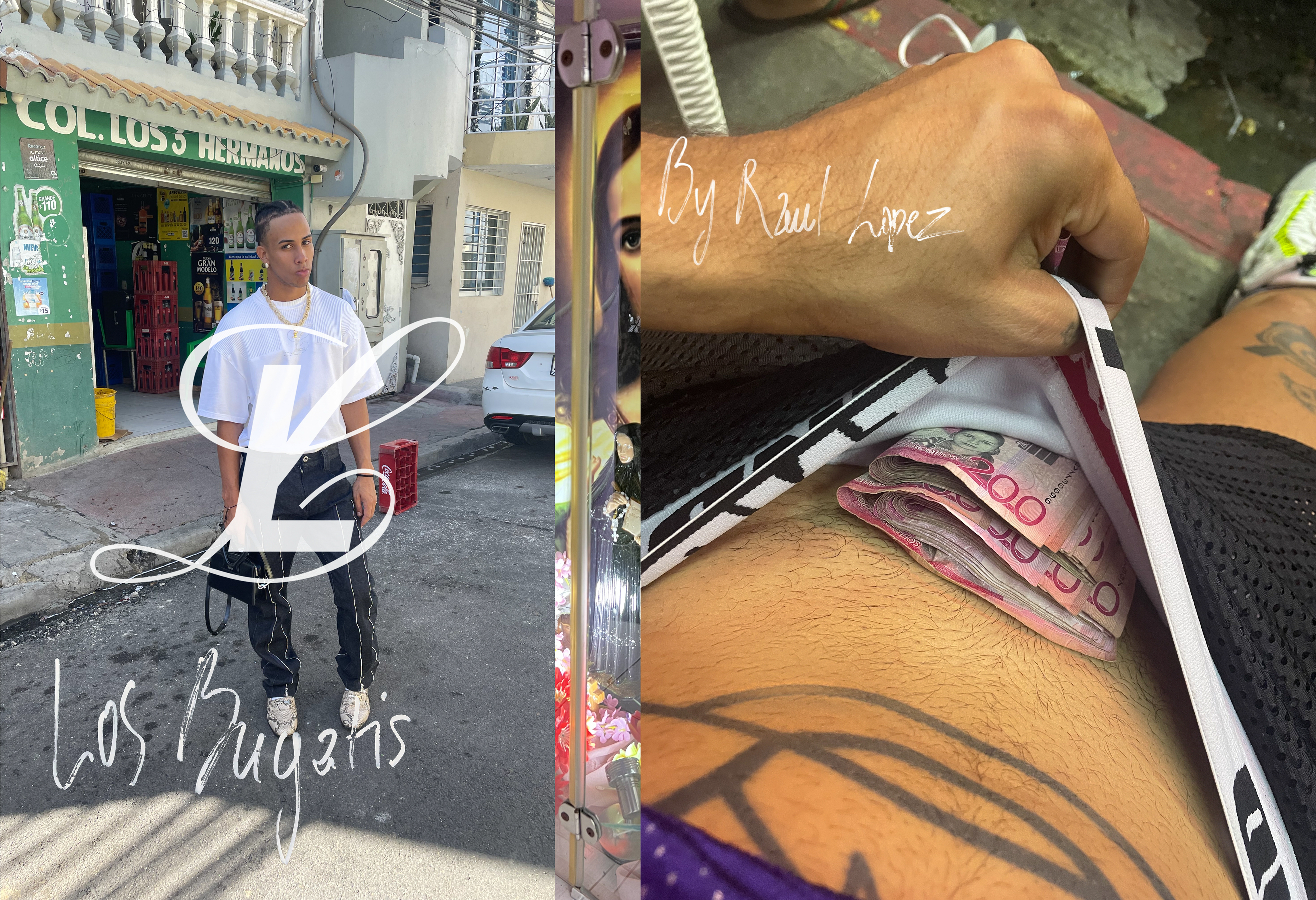 LUAR brings you basics for the girls who are anything but
Look, every wardrobe needs its staple garments — you know, hoodies, tees, sweats… But, if you're the sophisticated, esoteric chica that you like to think you are, then a conundrum you'll have faced is: how on earth does one wear 'basics' without coming off as, well, basic? Thankfully, New York's supremo purveyor of if-you-know-you-know chic, LUAR, has come through with a solution for all you leftfield queens. Introducing LUAR Basico — the basics for the not basics. In a series of images shot and styled by LUAR founder Raul Lopez outside his grandmother's house in Santiago, Dominican Republic, "Bugattis" — "a new school term for Buggarrones, Dominican slang for 'pay-for-play studs'," a release reads — are seen wearing the brand's new range of easy wearing everyday pieces in hues of oat, lavender and navy. Exuding steely cool energy, they embody the LUAR Basico ethos that "you can keep it real dressing in basics, just so long as you wear the basics and the basics don't wear you." Go cop yours here, and stride out into the world, you stunning basic bitch! MS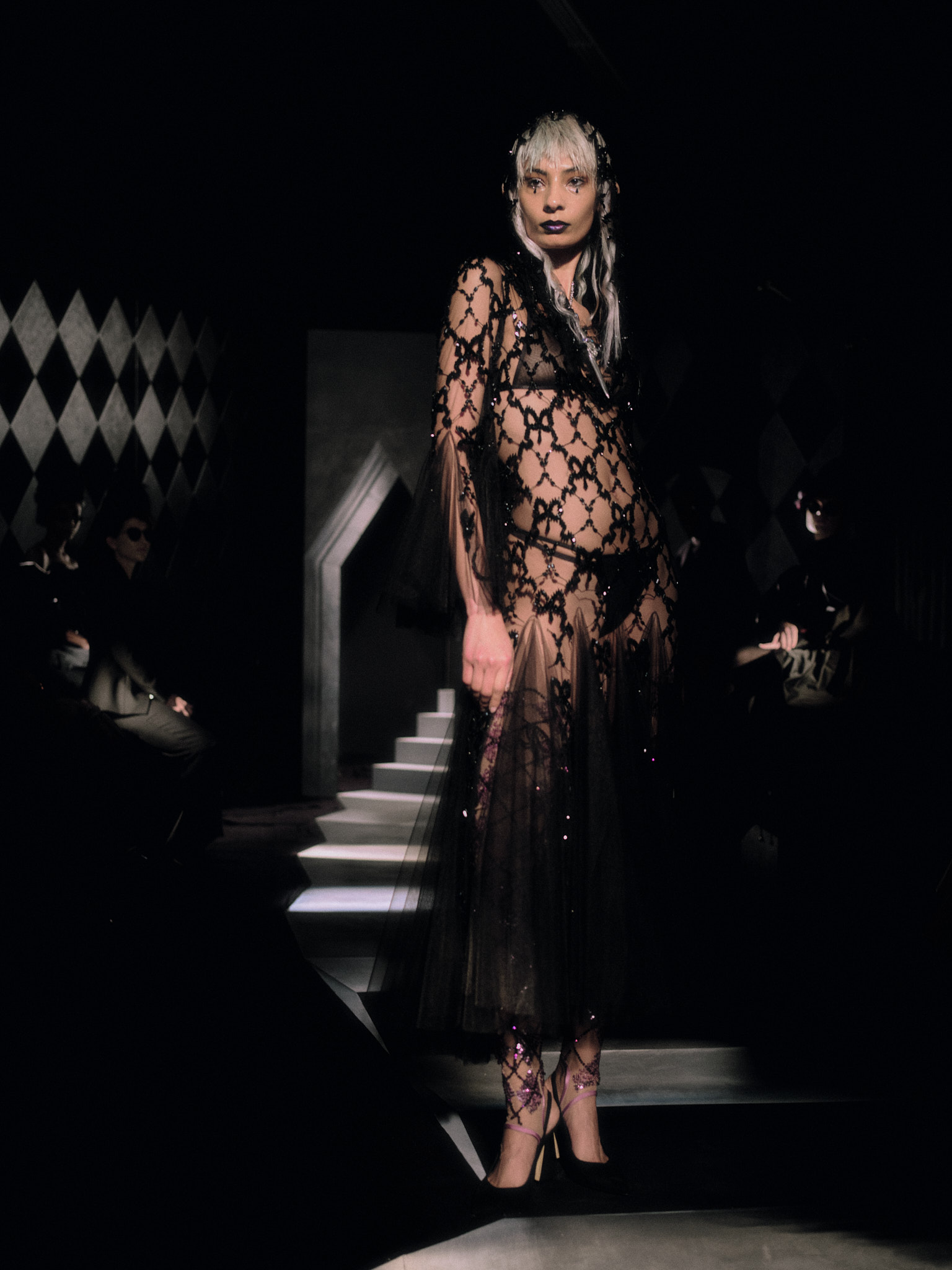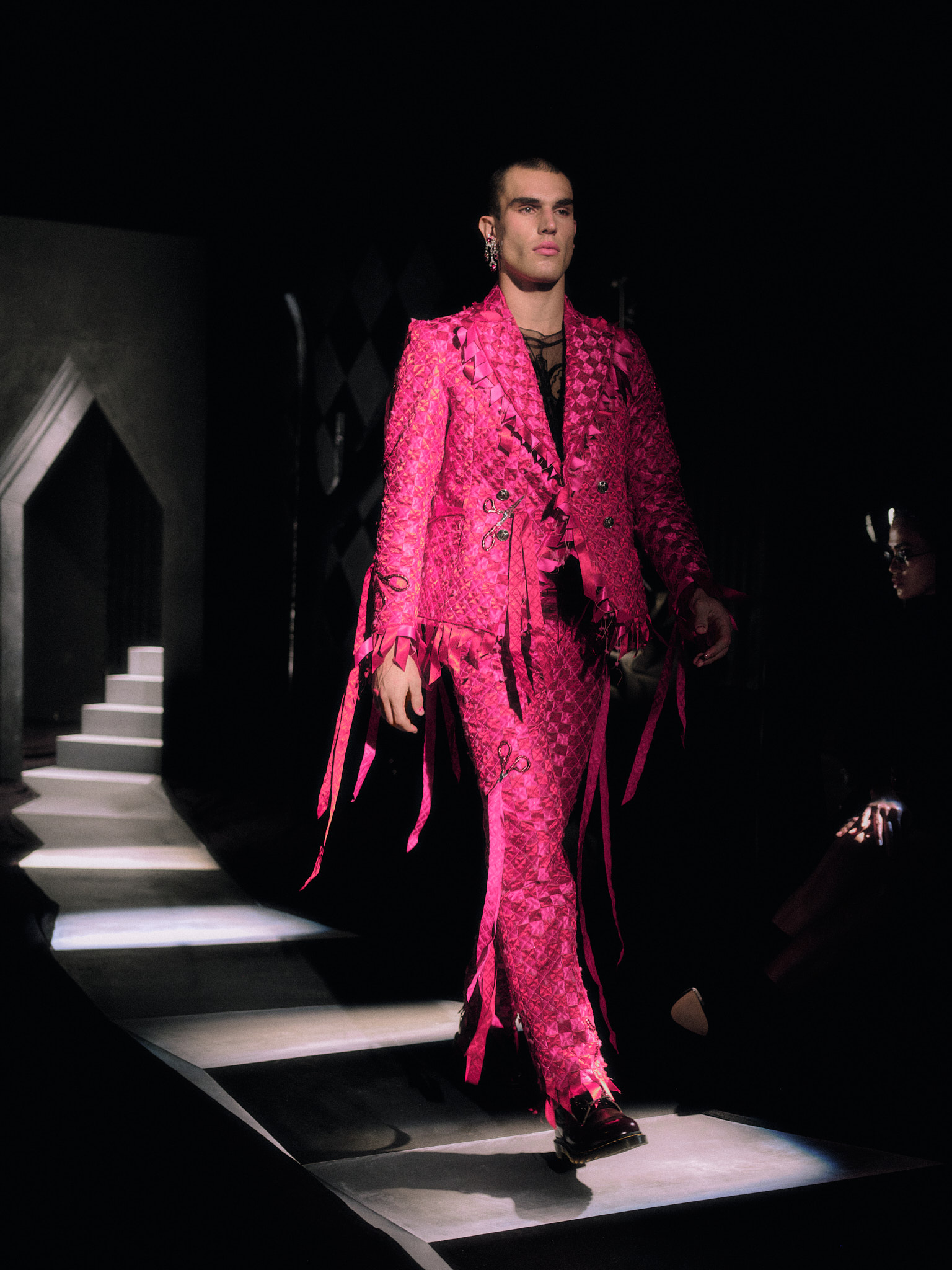 Wiederhoeft launches PS23 in New York City
Last night, at The Orchard Townhouse, Parsons-alum and CFDA/Vogue Fashion Fund finalist Jackson Wiederhoeft celebrated the release of his pre-Spring 2023 collection. Much like the theatre and opera he enjoys in his spare time, the clothes themselves – friends and collaborators like model Teddy Quinlivan and New York nightlife legend Susanne Bartsch turned up in head-to-toe Wiederhoeft corsetry – certainly bring the drama. Entitled 'Fashion Show', the collection explores the archetypal and almost stereotypical ideas of the runway. "It's like a fashion-show-within-a-movie, a body of work that is consistent in its inconsistencies, drawing through lines with attitude, gestures, and unabashed melodrama," the notes read. "The collection exists as a kind of memento mori – with classically beautiful elements drawn into question alongside motifs of aggression. Surrealist conversations arise at the intersection of poodles, angels, demons, bondage and Madame Bovary… 'Fashion Show' exists as a multimedia collage, rather than a composed painting. The looks are characters within the same world, but they do not necessarily inform or regard each other." Similarly, PS23 sees Wiederhoeft blurring the lines between bridal, eveningwear and ready-to-wear – replete with ribbons and bows, crystals, feathers, and boning galore. For now, a lookbook will do, but the world Jackson is building will hopefully exist on a much grander scale one day with his runway debut taking place at 'Wiederhoeft Castle'. "We need the fantasy, we need the castle, we need to build the dungeon… this collection is a taste of that." ND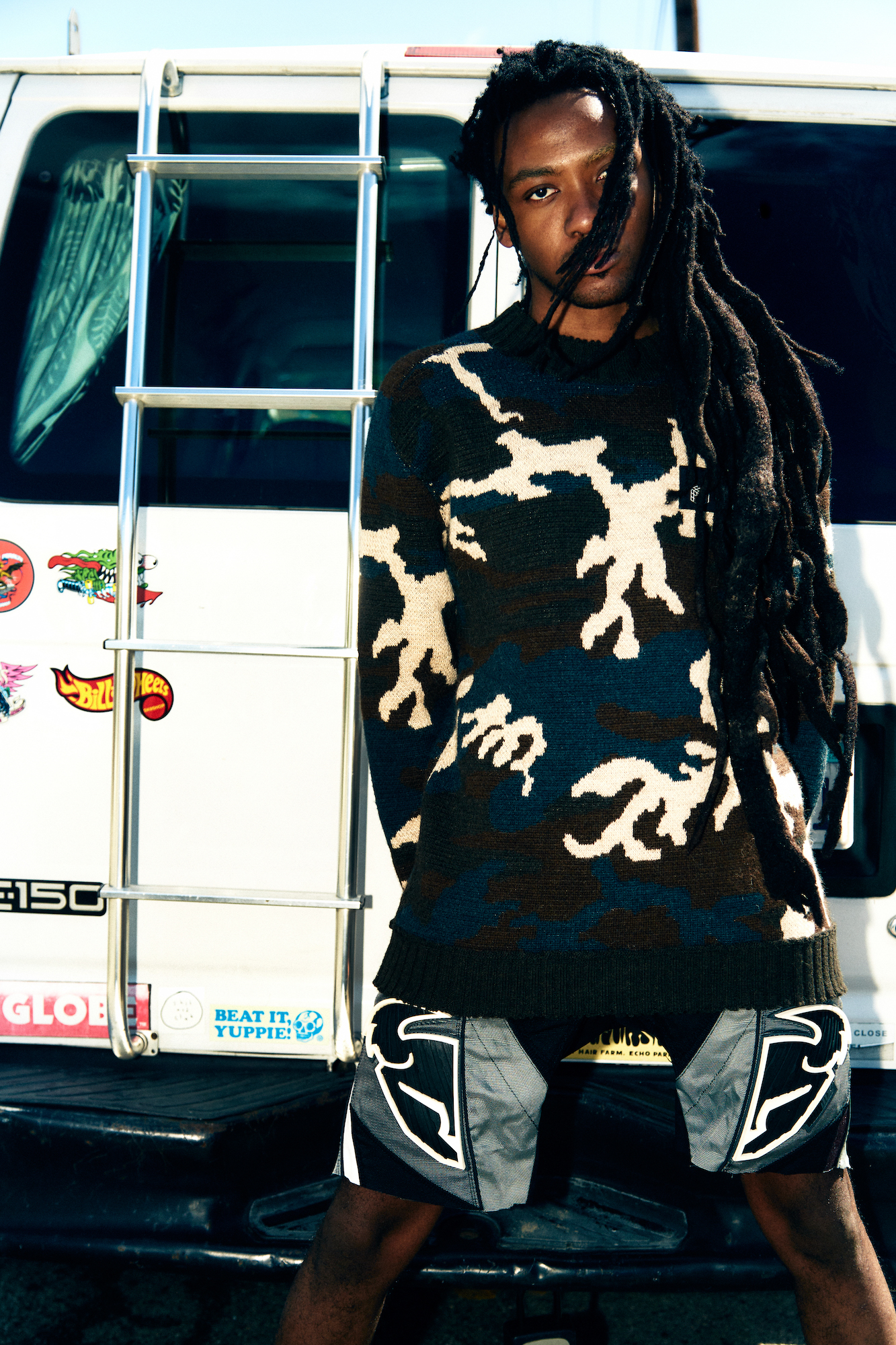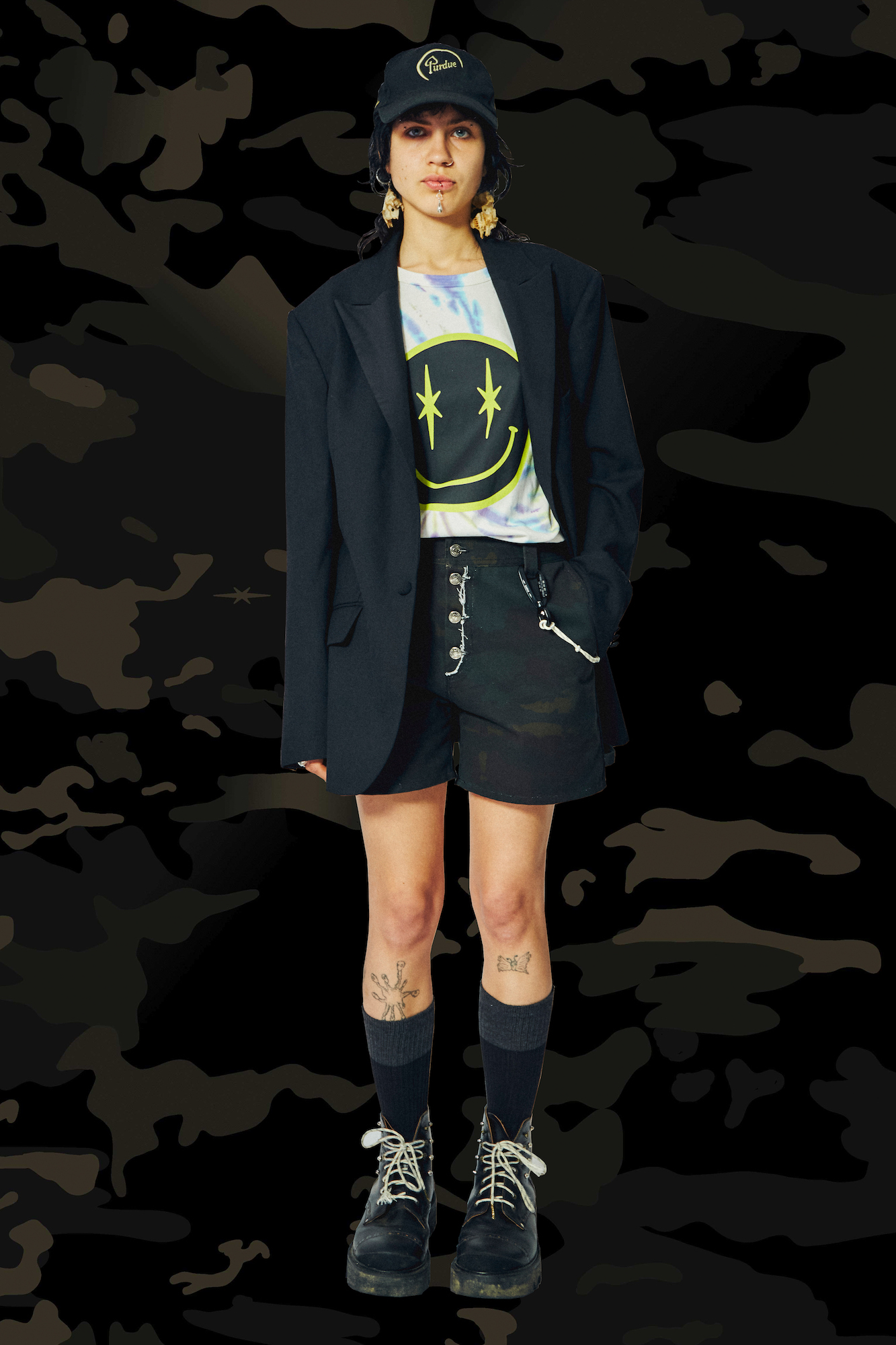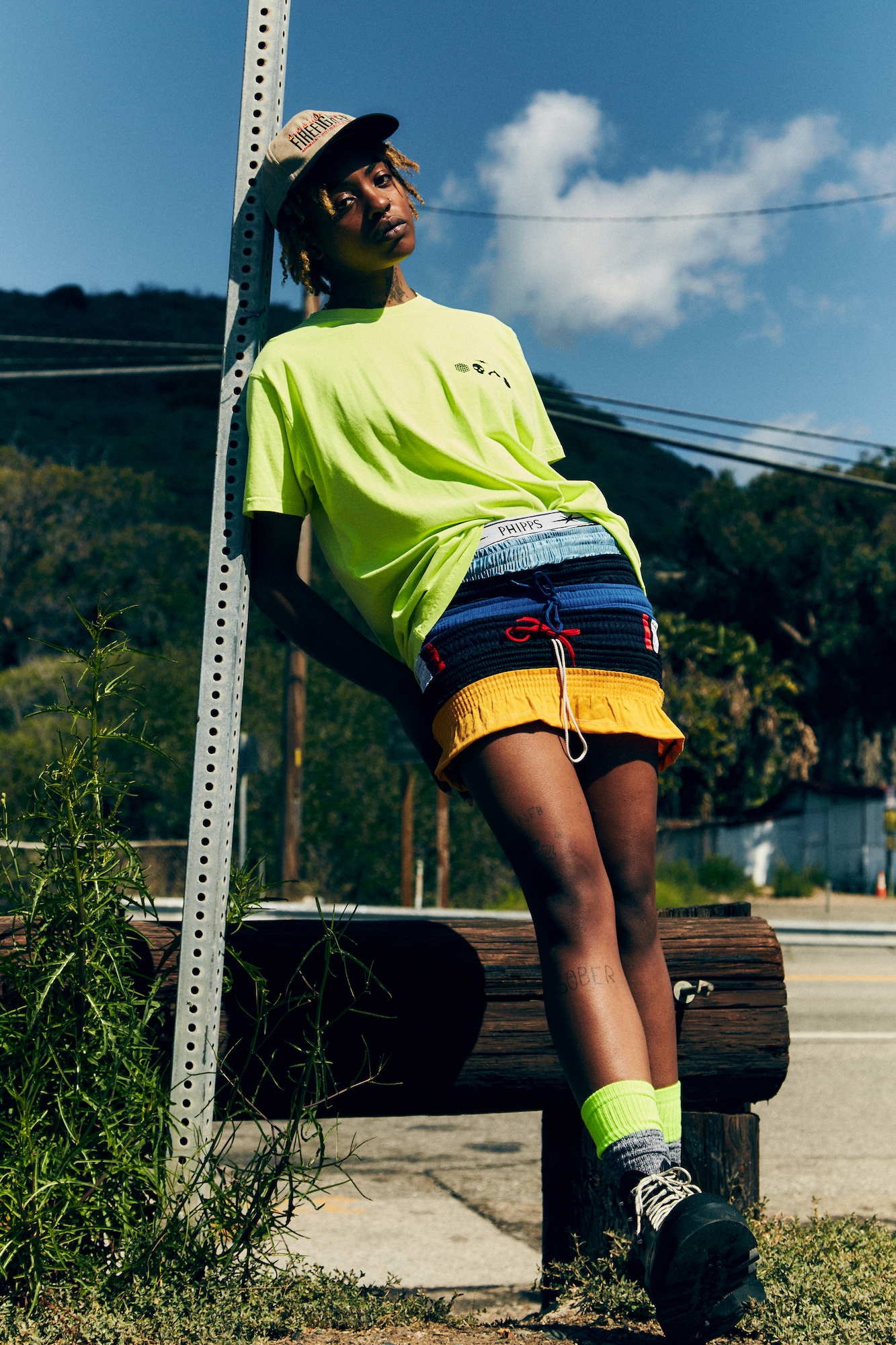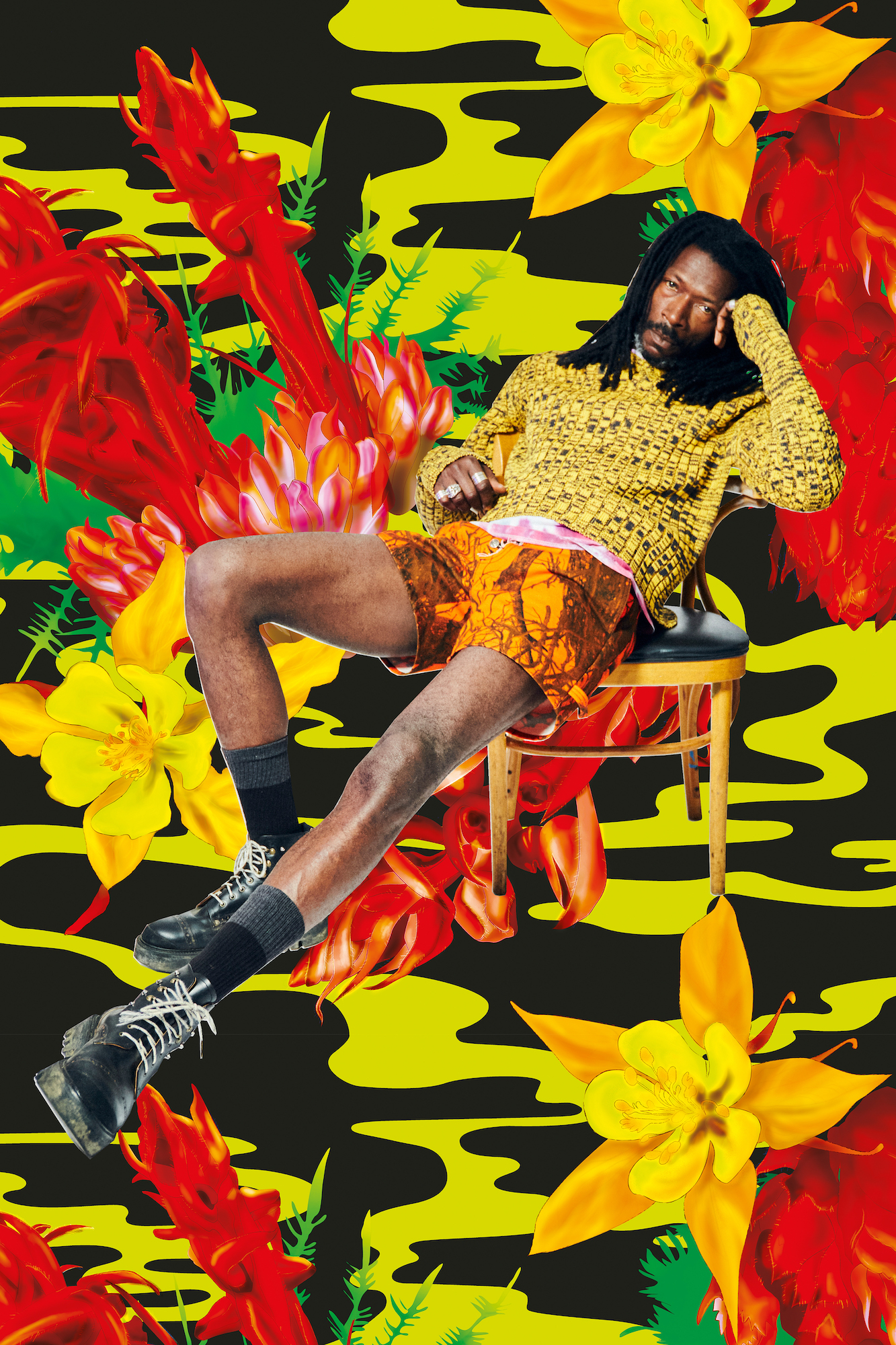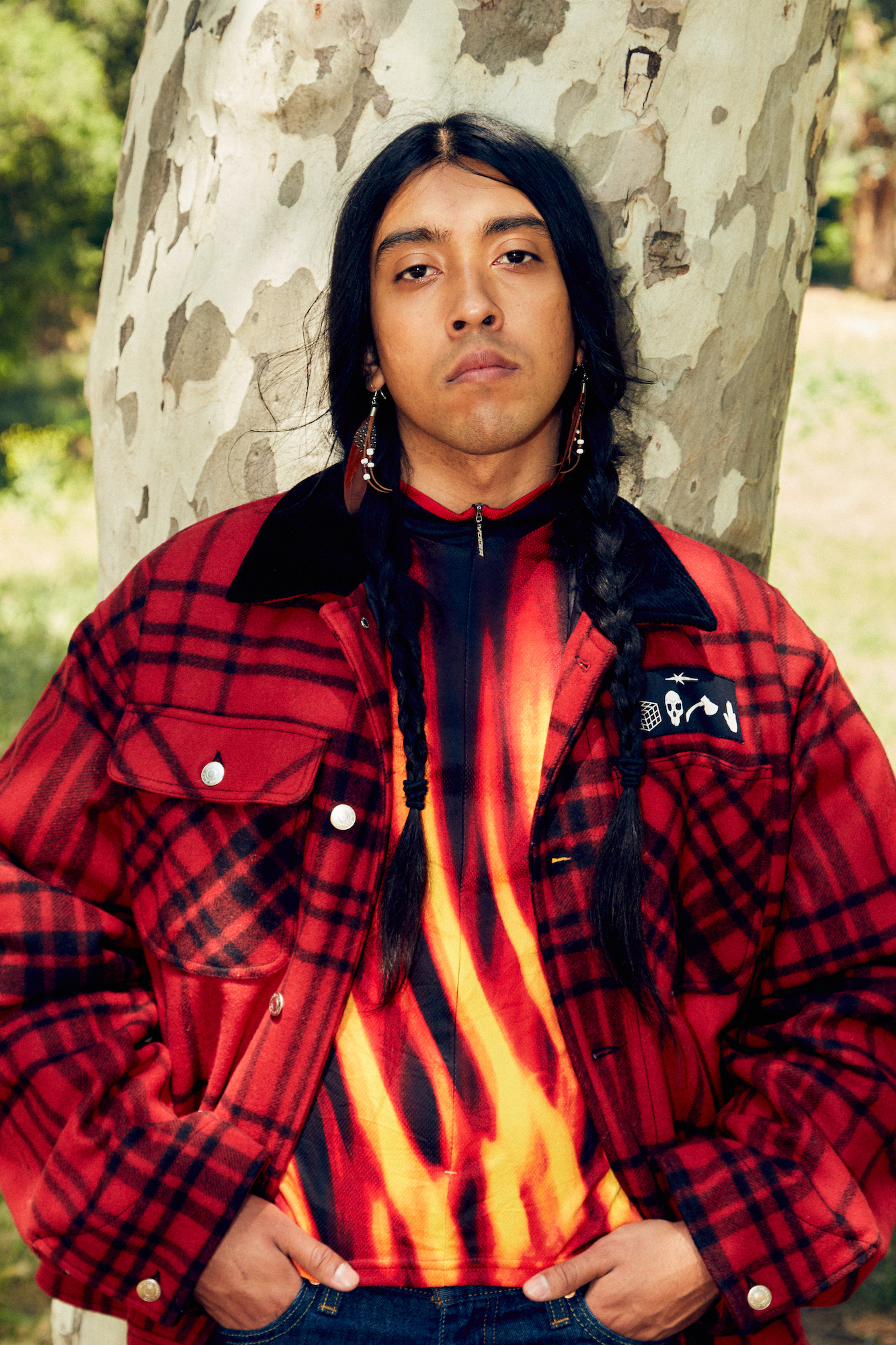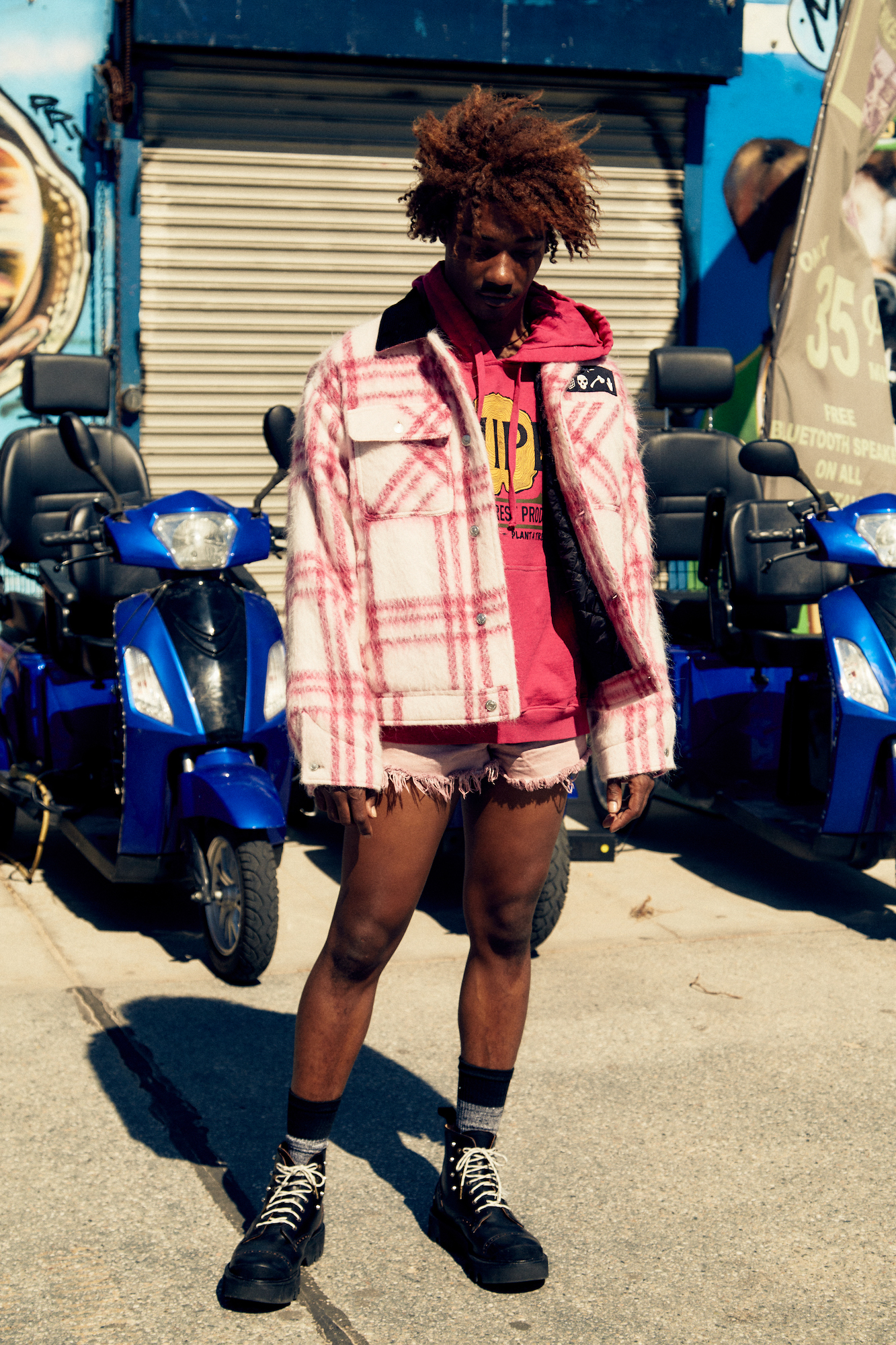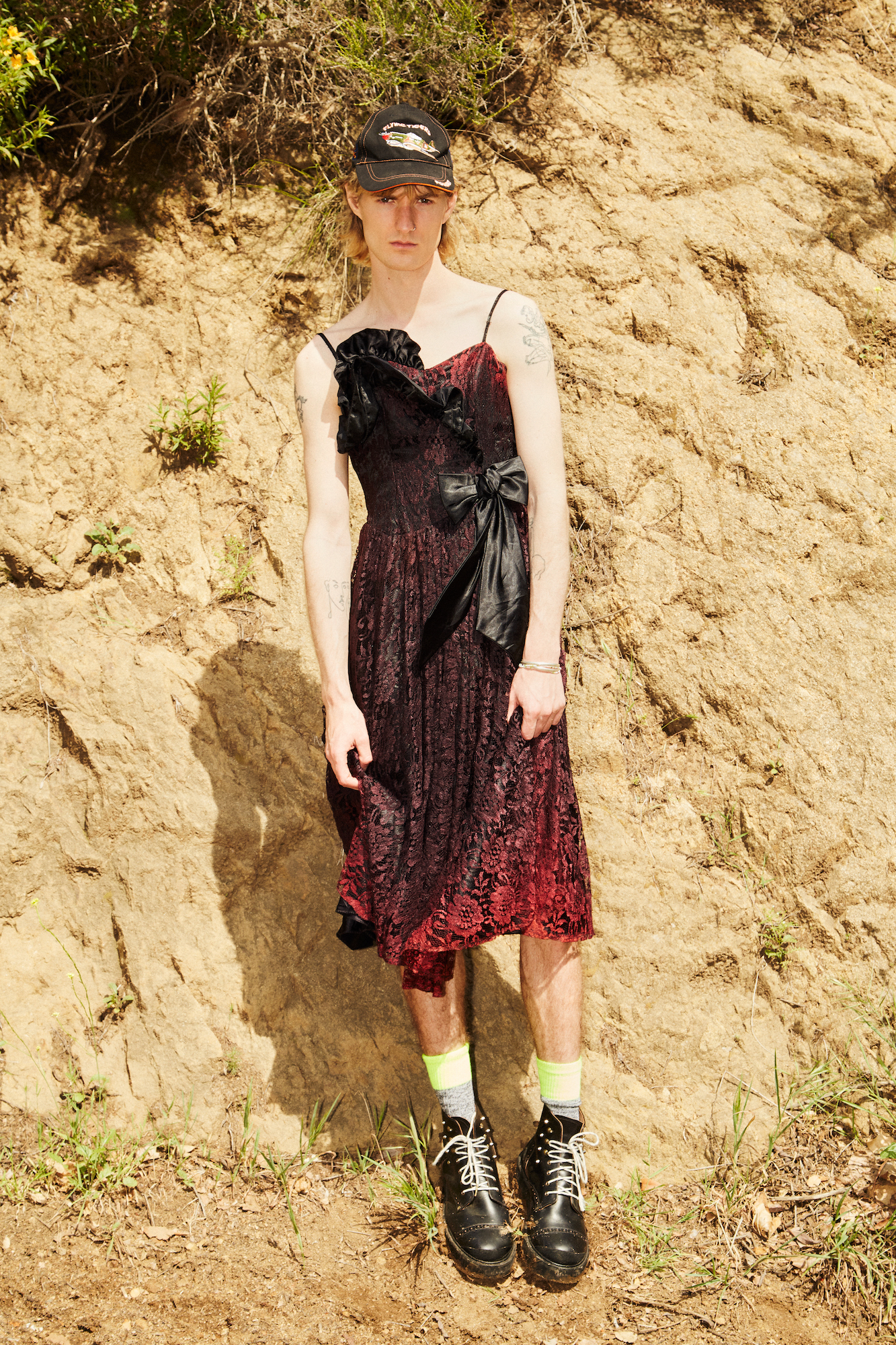 An American in Paris returns to his spiritual (and literal) homeland
After founding his eponymous label in Paris in 2018, and growing his label there ever since, Spencer Phipps has reached the decision to move his operational base to his native California. Reading that, you may be a little surprised — not so much because of the news itself, but rather because you may have thought he was based there already. "Half the time, people assume that I live there — or Colorado or Texas," Spencer chuckles, despite the fact that the brand has been a fixture of the Paris Fashion Week schedule since it started. Still, the logic behind these assumptions isn't totally flawed. "The message of what we're doing is so American," he concedes, "so rather than be this satellite operating in Paris, we thought it made sense to actually return to where people assume it's all happening anyways."
For his swansong collection as an American in Paris, Spencer and his team have issued a 30-look ode to the place they're headed to. Taking the move as an opportunity to "really reflect on our short history and what the core message of PHIPPS is," he says, the collection is perhaps best thought of as a manifesto or a definitive sartorial glossary for the world he's built over the past four years. Camouflage serves as a throughline — a cipher for "conversations about identity and blending in — what you choose to reveal and hide, and how changing contexts can suddenly make you stand out," Spencer explains — with blotchy patterns magnified on tailoring and intarsia knits, and unconventionally recontextualised in the case of a bright orange vest. A ecologically conscious approach — a longstanding pillar of the Phipps' ethos — makes itself felt in pieces spliced together from deadstock garments, like halter dresses fashioned from deadstock T-shirts, and a miniskirt collaged together from waistbands, while an evening-ready sensuality is brought into the mix by way of slinky spaghetti strap slips and cocktail dresses. It's all enough to consider making the hop to La La Land yourself! MS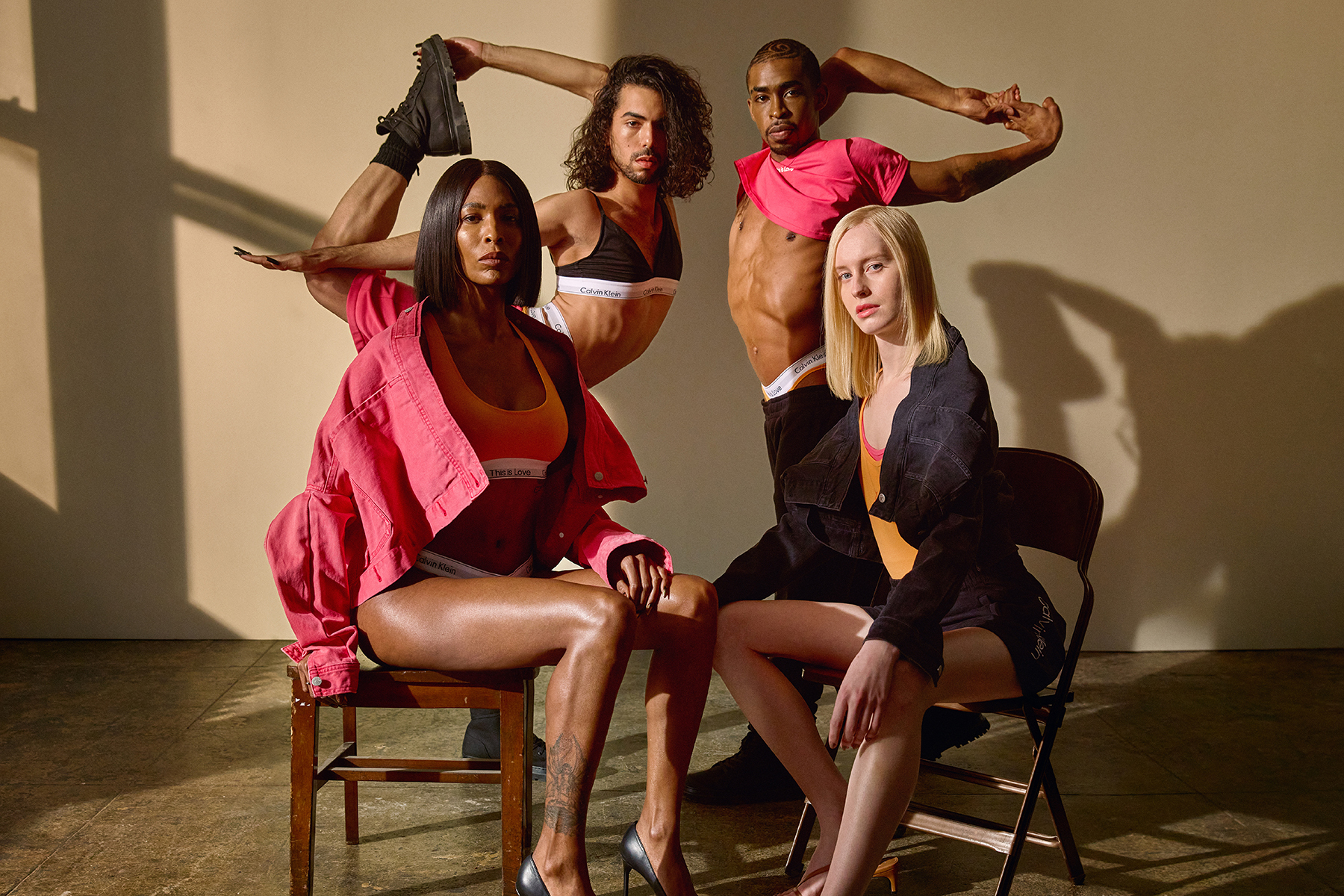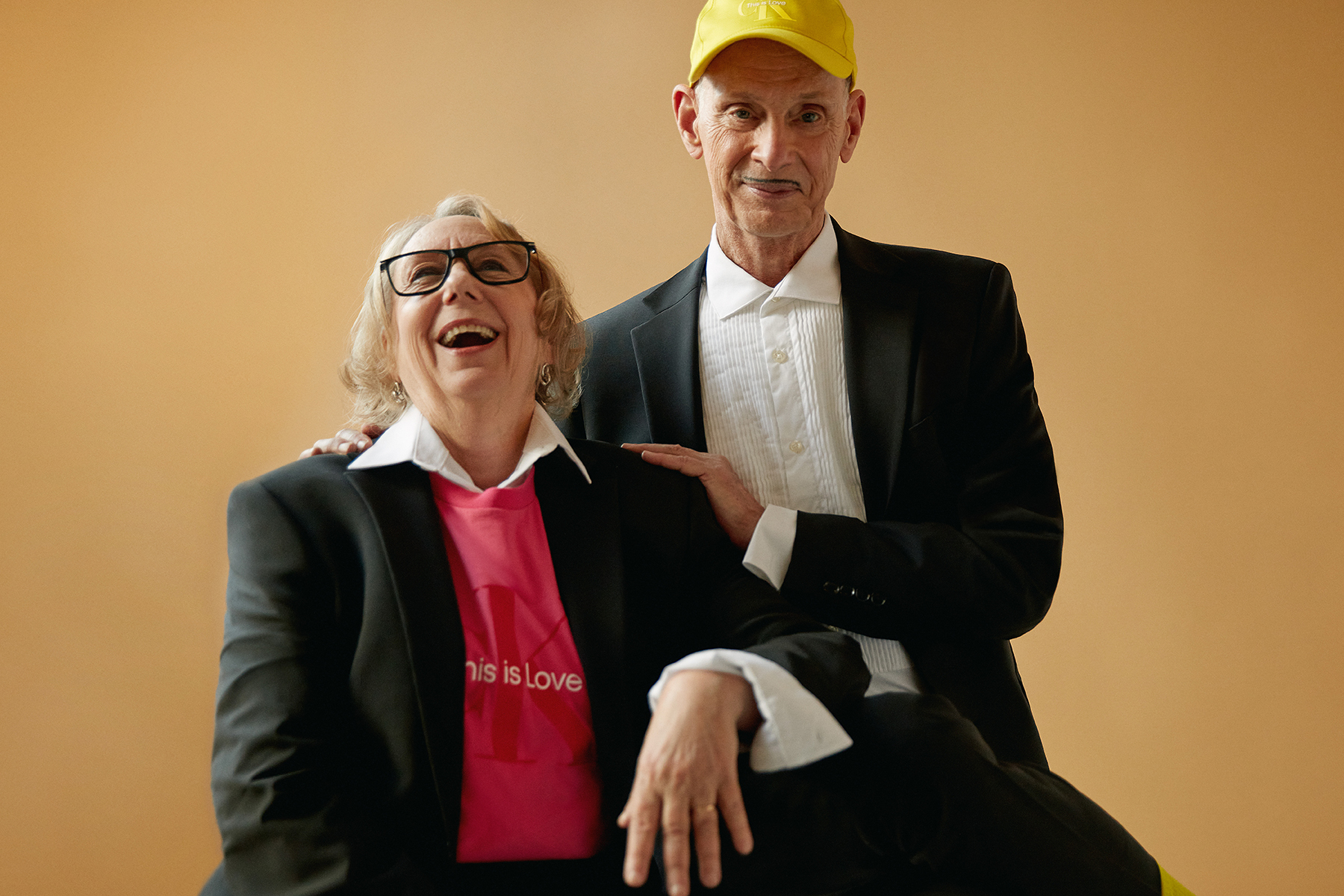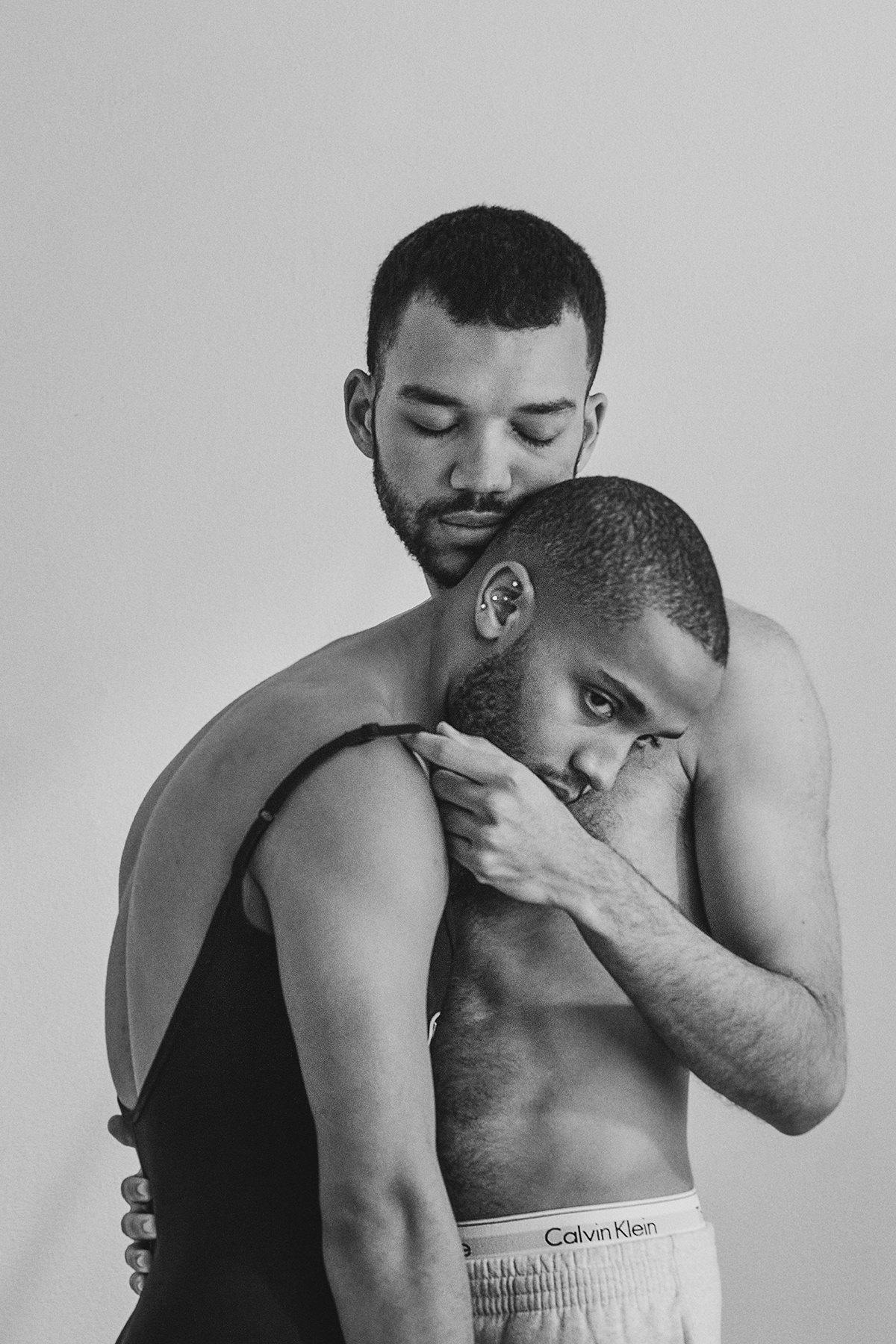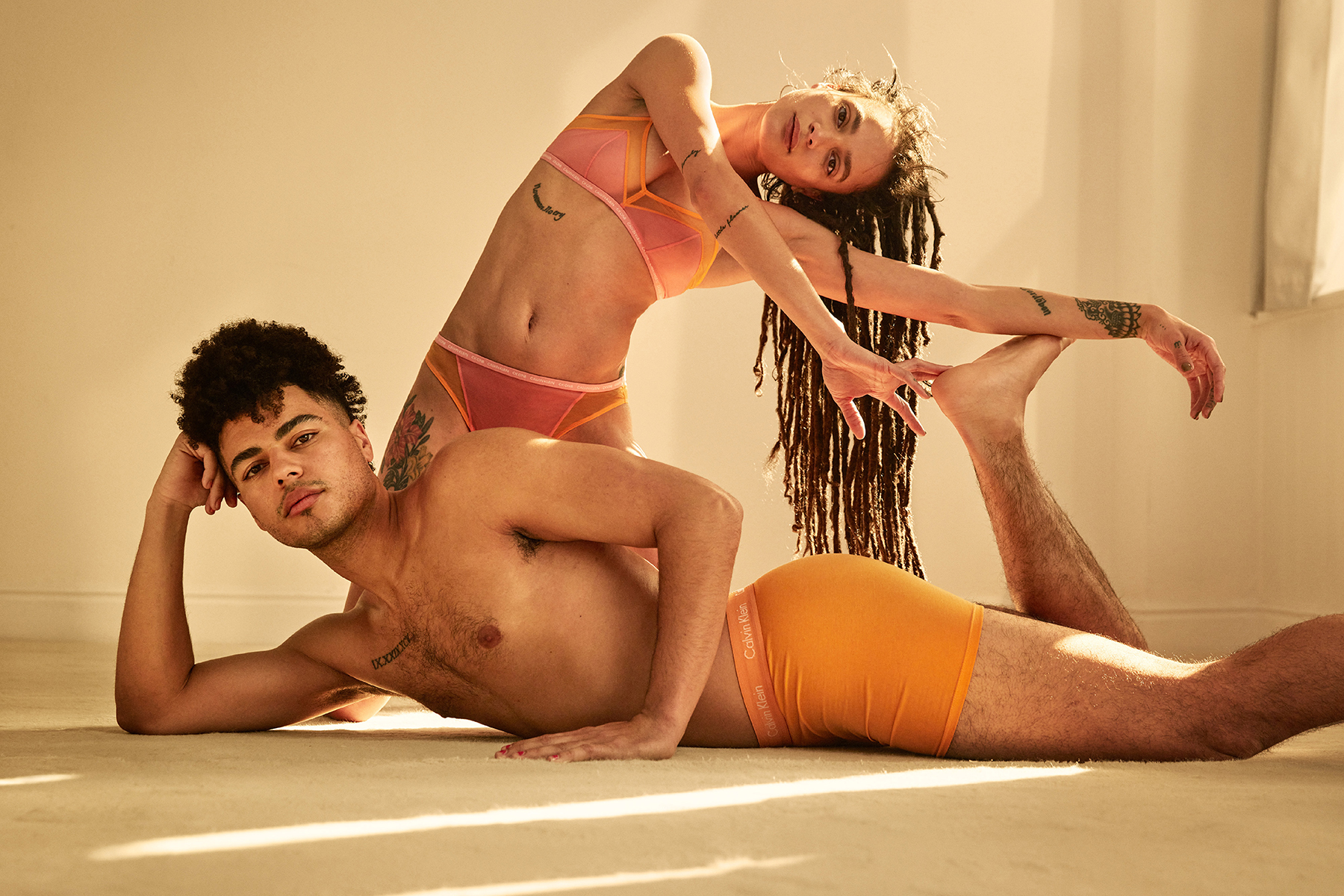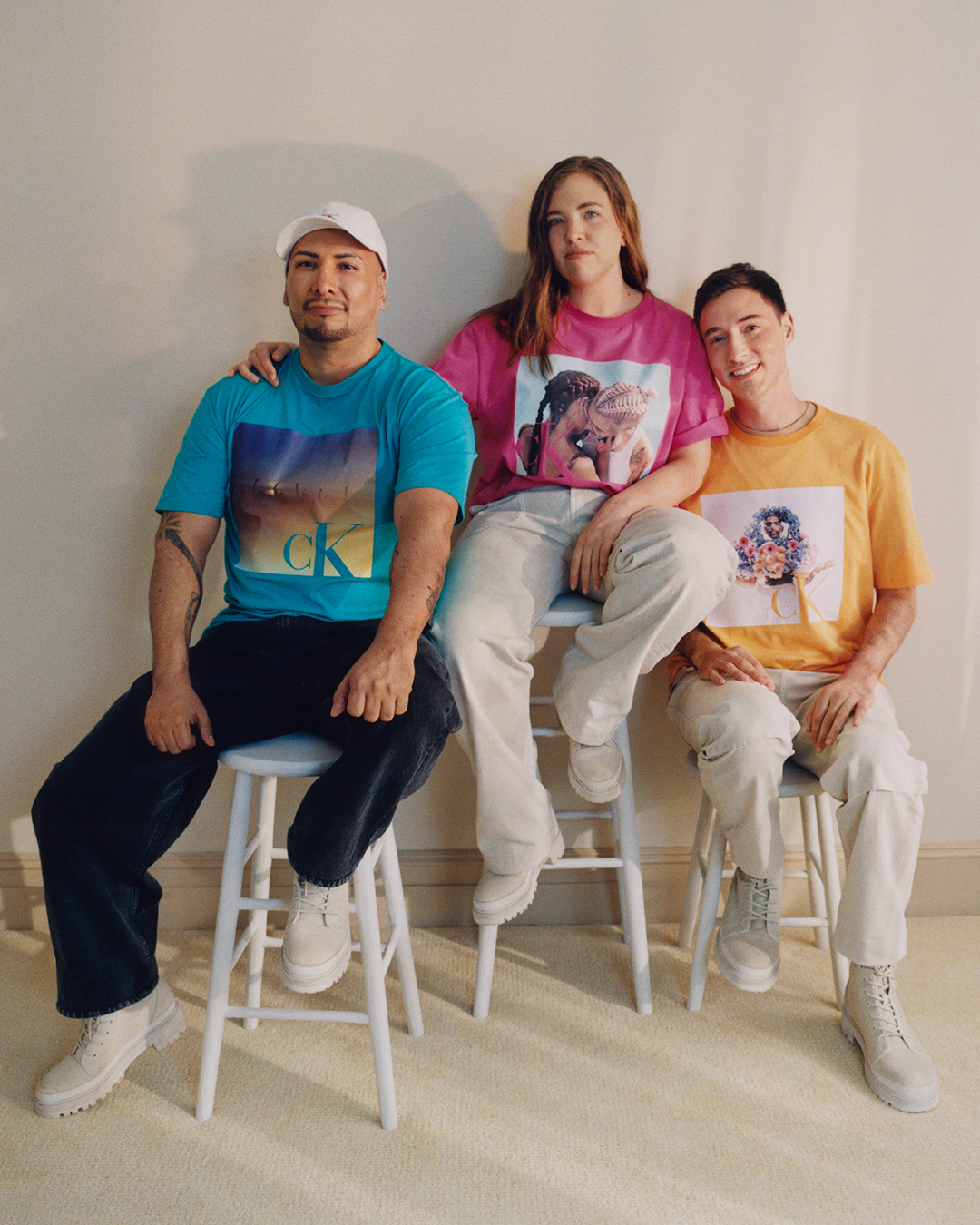 Calvin Klein said "gay rights!" with their new pride collection
Girls, gays and theys, it's that time of year again. The Instagram algorithm has no doubt already started serving you ads for bold, a-little-cheugy rainbow-adorned garms whilst stocks of glitter and face gems in shops the world over plummet, sales of Kylie Minogue wine soar and 2010s popstars you'd kinda forgotten about return for their first and only gig of the year on the Pride main stage. Well this year, if you want to stand out amongst all the LGBTQs wearing mesh tees and that striped shirt, Calvin Klein have a gorge new collection of pieces under their new "This Is Love" line — no it's not a reference to The Saturdays song (we think). There's a wide-ranging collection for all genders and all ages, that features hoodies, tees and sweatshirts (of course with cropped options too) some with beautiful queer prints on them and all with a woven label that details the meanings behind the colours on the progressive pride flag. There's also some chic bikini tops and shorts as well as briefs, boxers, thongs and jocks with "this is love" on the band to peer out from the top of your cutout trousers. Cute! The campaign is fronted by inspirational people within the community too including renowned filmmaker John Waters and his oft-film star Mink Stole, Sasha Lane (of Conversations With Friends fame) with her brother Sergio, Jurassic World actor Justice Smith and his boyfriend, hairstylist to the stars Holli Smith and her fiance, musician Snail Mail and her chosen family, along with Afrofuturist arts collective TRIBE, ballroom legends House of Xtravaganza and three members of staff from The Trevor Project, the LGBTQ+ crisis organisation that Calvin Klein financially sponsor. The brand have also said this year they will be committed to supporting PFLAG National and Transgender Law Center and their critical work, along with other NGOs. Check out the full collection on the Calvin Klein website along with more details about the meaning of this year's campaign and the organisations they are supporting. TG