Arrow de Wilde: "Our aesthetic is nasty and a little bit raw"
The Starcrawler frontwoman on growing up surrounded by the leftovers of 90s Hollywood, her love of horror and the band's eclectic forthcoming album.
This story originally appeared in i-D's The Out Of Body Issue, no. 367, Spring 2022. Order your copy here.
Arrow de Wilde just woke up. I'm FaceTiming the Starcrawler frontwoman as she lounges on the sofa of her Los Feliz home surrounded by at least 30 crucifixes. The centrepiece of the wall is a colourful mask with long black-and-white striped horns that her boyfriend's aunt painted in the 80s. The crosses, in an array of sizes, were made by Arrow herself from resin. "Each one has different things in it," she says, touring me around the space as she rubs her eyes awake. "This one has glitter letters, some of them have candy in 'em, more glitter…" It's midmorning on a Friday and she's feeling good, with no plans other than DJing later at a release party for her friends in Sloppy Jane, the New York band Phoebe Bridgers once played bass in.
22-year-old Arrow was born into the LA music scene; it chose her. With photographer-director Autumn de Wilde and drummer Aaron Sperske as parents, she was raised around the indie artists that populated their worlds – even living with Elliott Smith at one point. Naturally, Arrow's early musical education was epic, and she cites her dad as responsible for soundtracking her childhood with The Beatles, The Flying Burrito Brothers and "all that super sunny, hippy California stuff", while her mum played the music of her collaborators like Fiona Apple, Beck and Death Cab for Cutie. It wasn't until later, in seventh grade, that she discovered Blizzard of Ozz and heavy metal. "That's what made me want to make music, what gave me that creative fire," she says. "I found my calling, I guess." You only have to watch her perform with Starcrawler to realise just how hard that fire burns.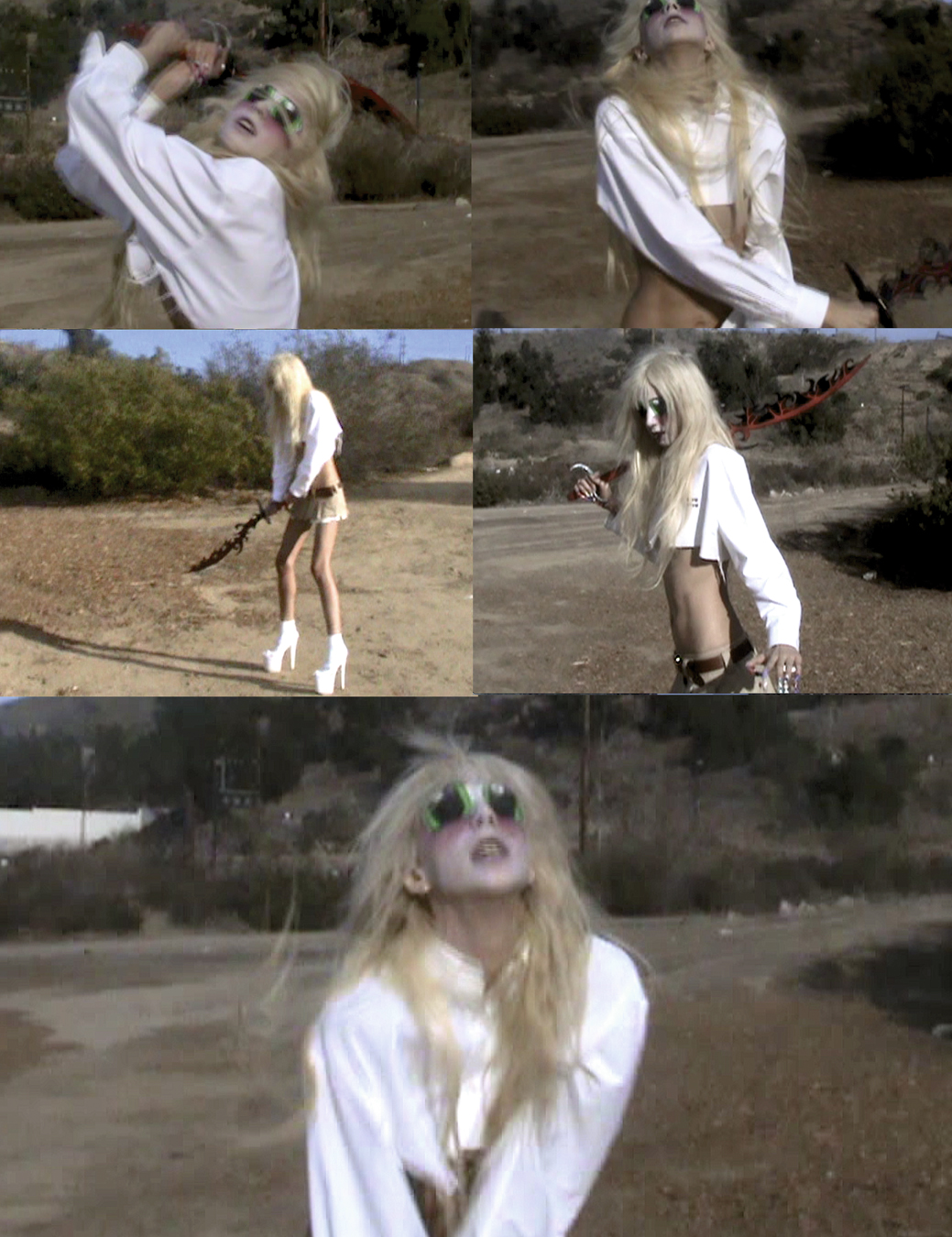 I last spoke to Arrow in 2017 at a Silver Lake diner, crammed into the booth opposite me with her school friend and bandmate Henri Cash. She had just graduated high school and Starcrawler were gearing up to release their self titled debut album on Rough Trade. "After I saw you, I was pretty much just on the road right up until Covid," Arrow says. "I'd be home for a week or two at most." A second album, Devour You – where the frenetic energy of their live show winked at country in places – followed in 2019, and with it, a seemingly never-ending world tour with a pitstop at Glastonbury. She lived for that lifestyle, but the two more sedentary years that followed have given her some much-needed space to breathe.
"I feel like I'm more aware now," she says. "I had time to think about how I wanna reemerge post-pandemic, and I noticed when we did this last run of shows that it felt different on stage." Playing a handful of dates with their friends Surfbort in October, Arrow found that her performances, while just as wild, were more controlled. "I used to not be aware of anything going on or anyone in the crowd. It was all a blur," she says. "I had built a routine on stage and it kind of felt like I was in a trance, because I was doing it every night for years. Now I think about things I do on stage beforehand; I can look people in the eye. It's a whole new experience! I feel like I've changed a lot."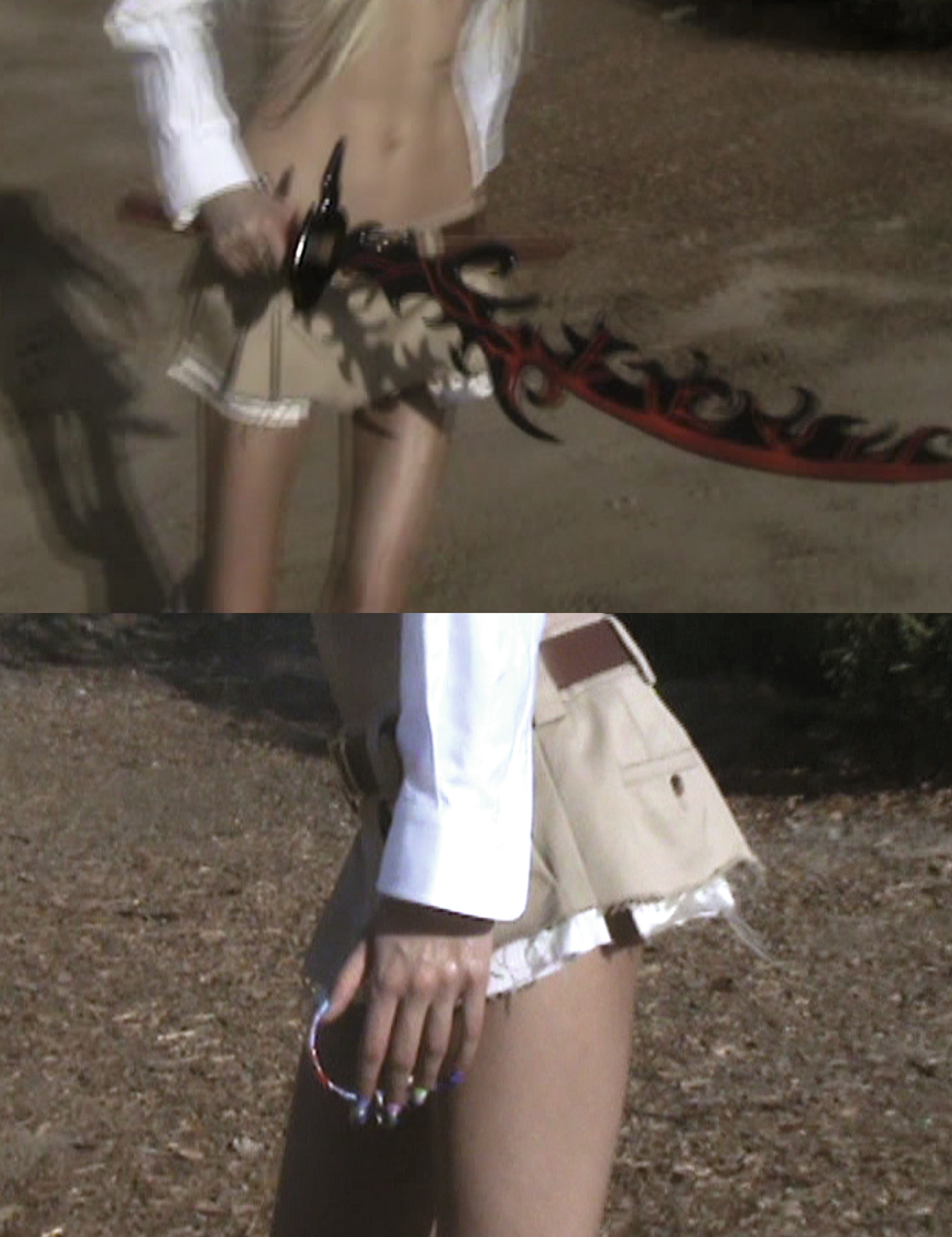 Part of the original routine involved Arrow being brought out onto the stage in a straitjacket and ultimately spitting fake blood out into the crowd. "Sometimes an audience member would ask me if I was going to 'do the blood thing' and it almost bummed me out that people were expecting it," she says. "I don't want it to be a schtick, you know? I did it because I wanted people to think I was actually hurt and bleeding, but now people come to see that? It felt like it was time for a new era." Just as well too – the spit was unlikely to have aligned with Covid safety measures.
The Starcrawler aesthetic, for those not already obsessed, is something of a rock 'n' roll freak show. "It's nasty and a little bit raw or fucked up," Arrow says, "with hints of grittiness." If there's something nostalgic about it, it's because she draws from her own upbringing. "It's this old LA thing and I'm not talking Marilyn Monroe, you know? I mean like, the leftovers of 90s Hollywood. It's this very niche vibe that I grew up in; an aesthetic that no one really knows about unless they lived it… all sacred hearts and this kind of shit," she says, gesturing to the wall behind her.
Being dragged around this Hollywood as children by their parents is a shared experience that Arrow and her boyfriend of four years, the director Gilbert Trejo – son of cult actor Danny Trejo – bonded over. "He knew of all these old spots that I've always romanticised," she says. "He understood it. I'd never met anyone who got that before."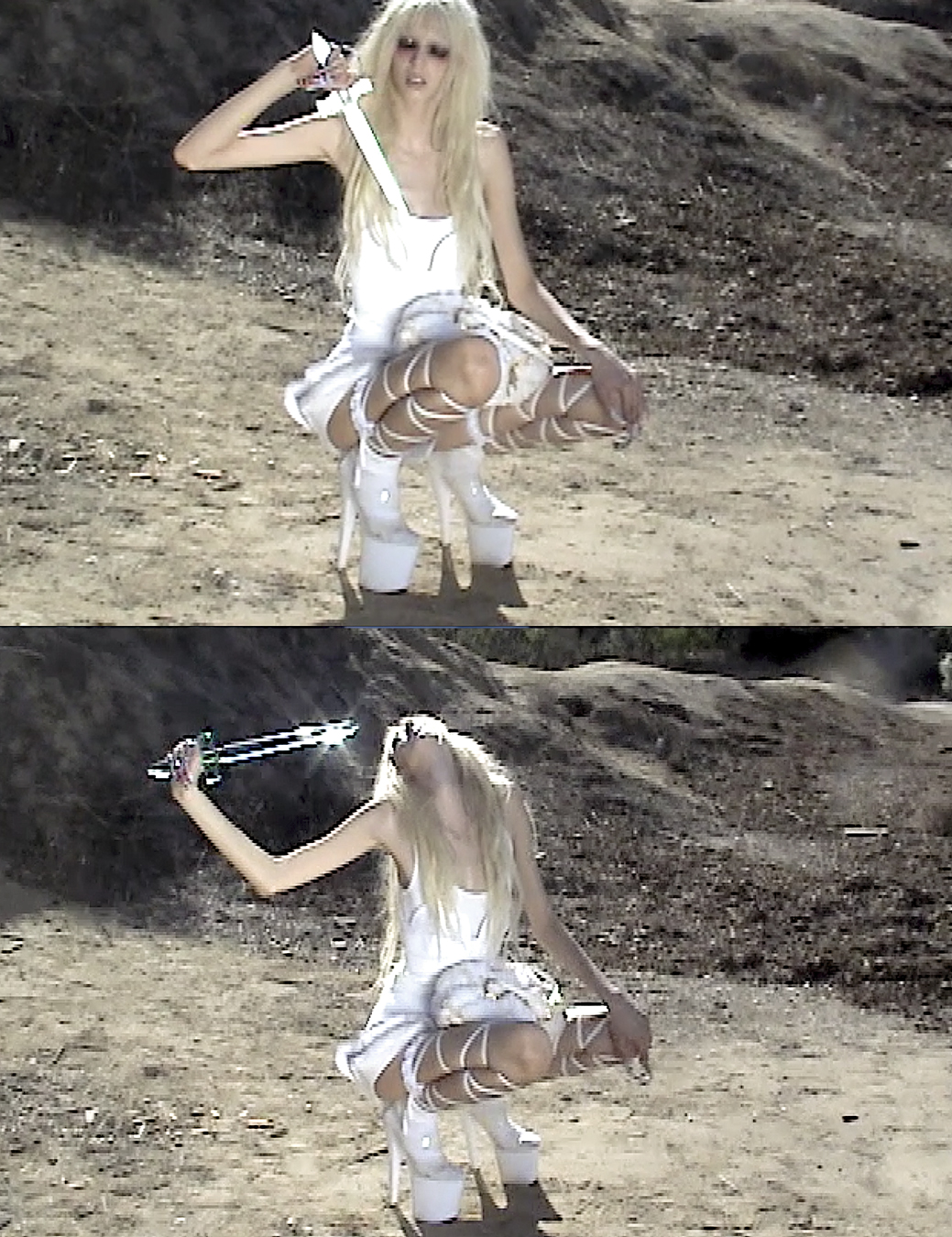 The couple met through mutual friends ("He was wearing cowboy boots and I thought he was really cute," Arrow remembers) and well, she was looking for somebody to direct a music video for her song, "Chicken Woman". "My mom was away working on Emma and honestly, we can't really afford her anyway," she laughs. They started hanging out more, researching ideas for the visuals that would see Arrow run down an empty country highway, screaming and covered in blood. "We were watching horror movies together every day and just ended up dating," she says. Gilbert has since directed the majority of Starcrawler's music videos – each a short movie in itself, mini-worlds of psychotic misfits and unbridled confidence.
Their latest collaboration was for "Good Time Girl", an old school glam rock song the band contributed to a soundtrack accompanying the 2021 DC comics series, Dark Nights: Death Metal, for which the band also voice characters. "We got asked by this guy Tyler Bates who does a lot of movie soundtracks," she says. "Henri voiced Superboy, I voiced Perpetua and David Hasselhoff voiced Superman. That's why he's in the video, because he's friends with Tyler and we were like: this is random but could David Hasselhoff be in it for like, no reason? 'Cause that would be funny." Gilbert's dad makes a cameo too, as does Josh Homme from Queens of the Stone Age. Two rival gangs collide as Arrow, a sexed-up supervillain with an impressive scream, sits on her throne and watches over the madness. As well as recruiting them for the project, Tyler produced the track and Arrow loved the result. "It sounded so big – the most hi-fi we've ever sounded," she says. Very much sold, they called on him to produce their forthcoming record.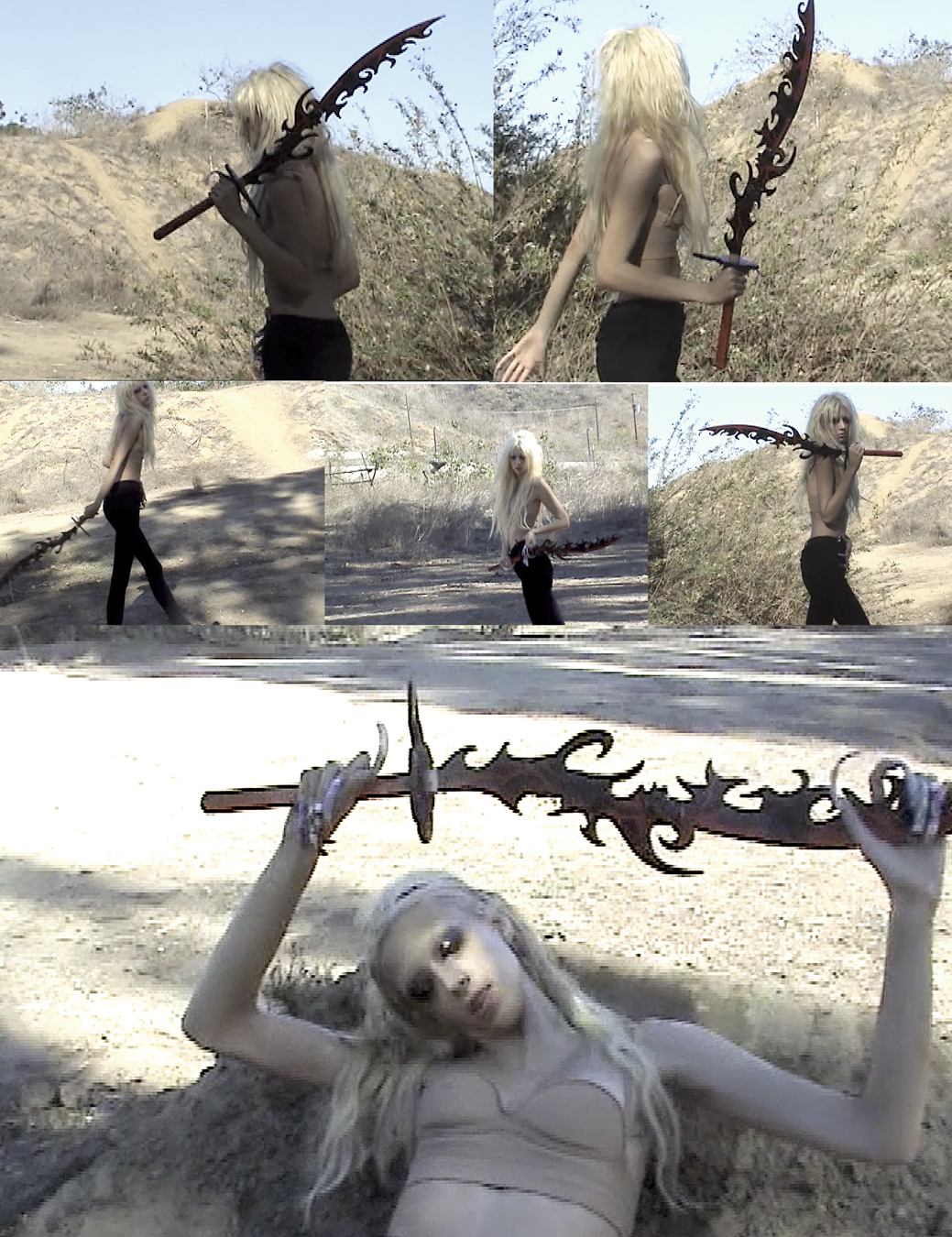 "We wrote the album during the pandemic – that's not what it's about though, don't worry!" Arrow says. "That would be lame." What exactly it is about though, she's keeping under wraps for now. She can, however, disclose that the creation of Starcrawler's third album was "kind of cool" in that they weren't forced to write it on the road. "We suddenly had all this time to nitpick each song and plan it all out, as opposed to the last minute scramble it's been in the past." The yet-unnamed project – coming out sometime in 2022 – sees the band branch out further into new rock realms.
"I started listening to a lot more Nirvana and really liked their harmonies," she says of its influences. "L7 and that kind of stuff too. There's even a song on the record that reminds me of Weezer or something, and I used to hate Weezer. I thought they were nerdy and shit, but I've come to appreciate them and the way they turned pop songs into rock songs." Fans can also look forward to some Mazzy Star vibes, a sidestep into country, "something that would play at a discotheque", and of course, some straight-up rock 'n' roll. "It's all over the place," Arrow explains, "but it still all fits within this one vibe."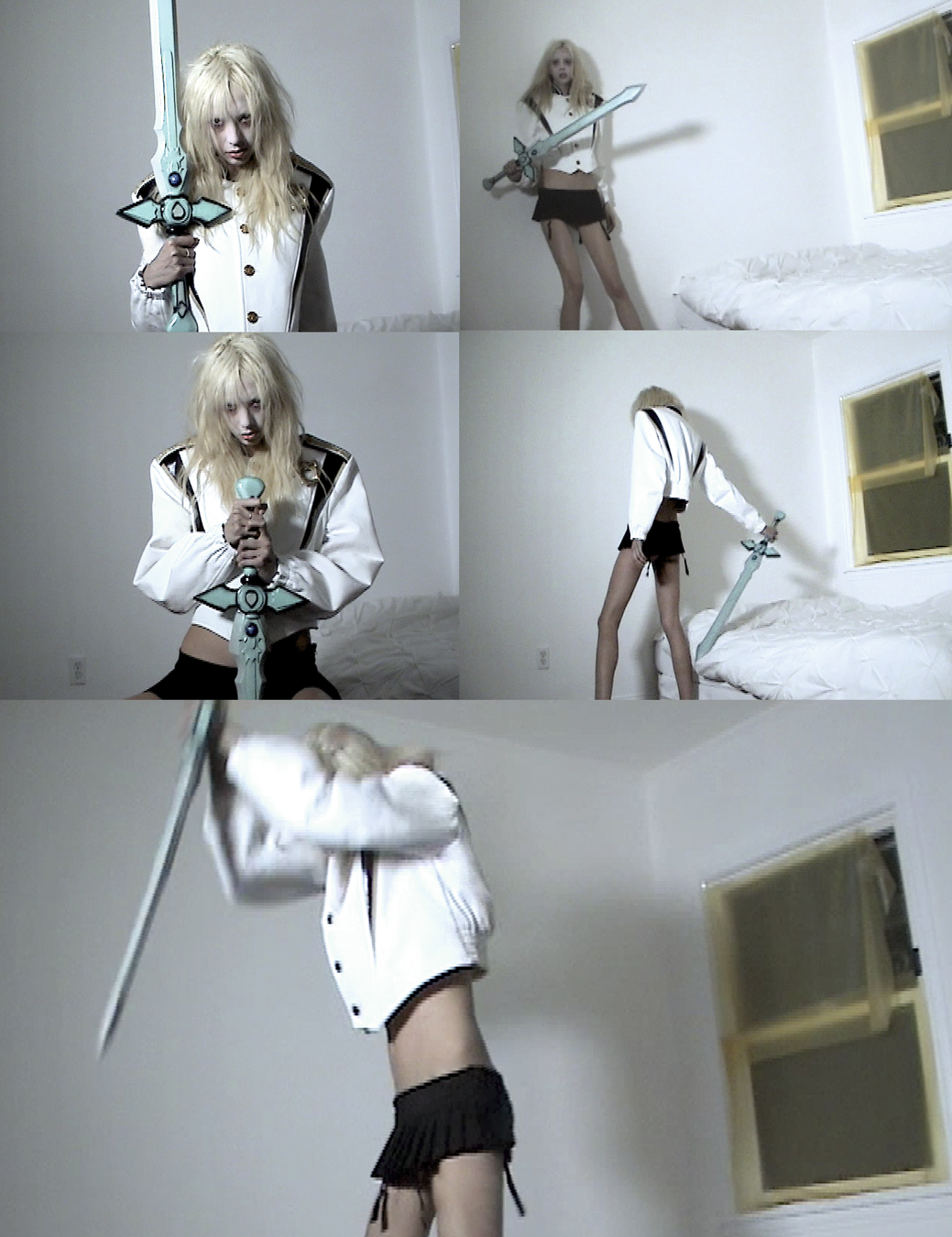 Things that also fit the Starcrawler vibe is their recent appearance in Dave Grohl's documentary ode to tour life, What Drives Us; the band's collaboration with Kim Gordon's 90s brainwave turned Harajuku staple X Girl Japan; and the hot pink fringed western shirt they just designed for Henri's favourite heritage ranchwear brand. Starcrawler truly contain multitudes. "My goals for this band keep me motivated," Arrow says, grinning as she reflects on her successes and the determination that got her this far. "I've never been comfortable with where I'm at. I think it's a bad sign if you're comfortable. Maybe I'm just mad insecure, but I'm always striving for the next big thing. I feel like I could win the fuckin' Nobel Peace Prize and be like, no! This isn't good enough! I need to be knighted!"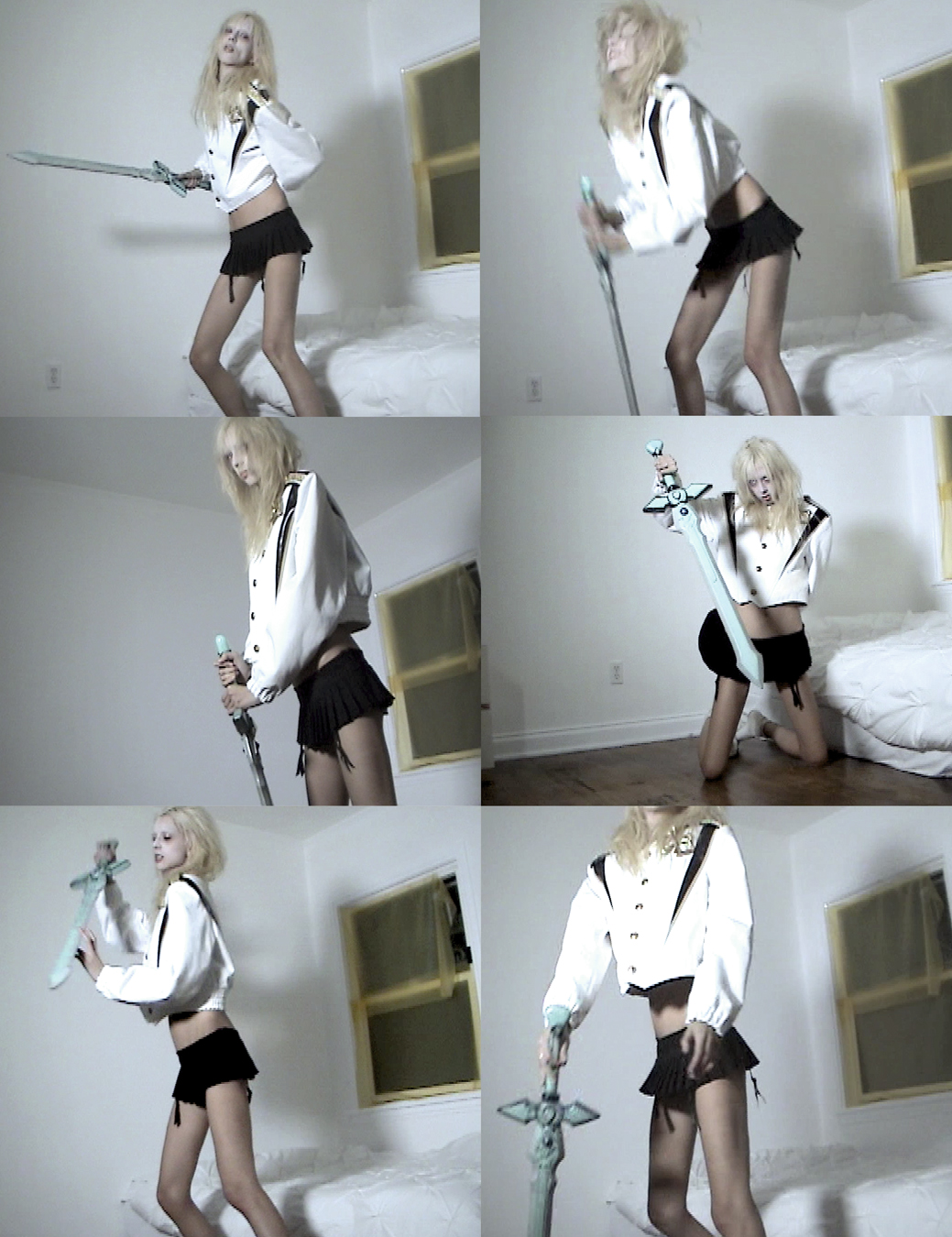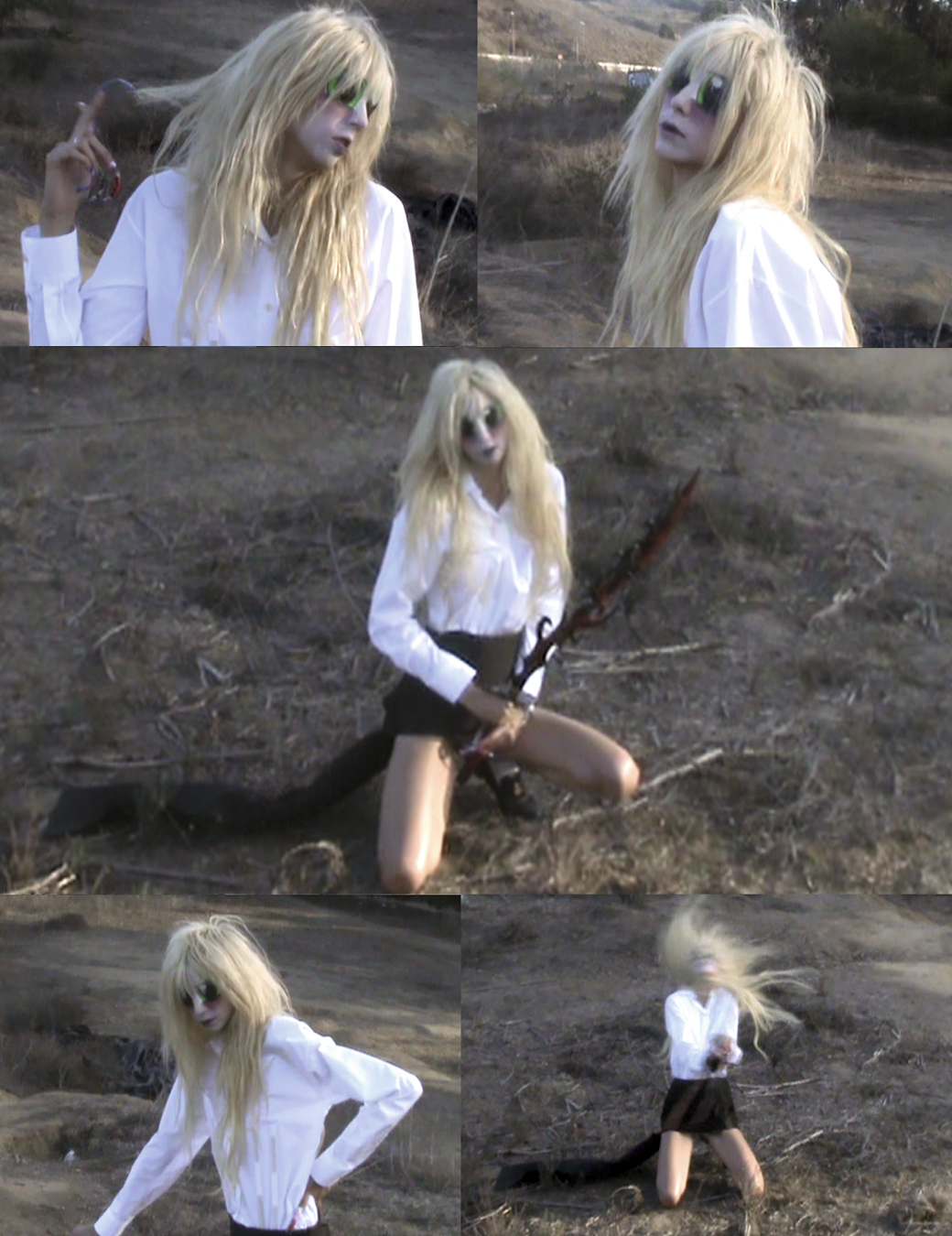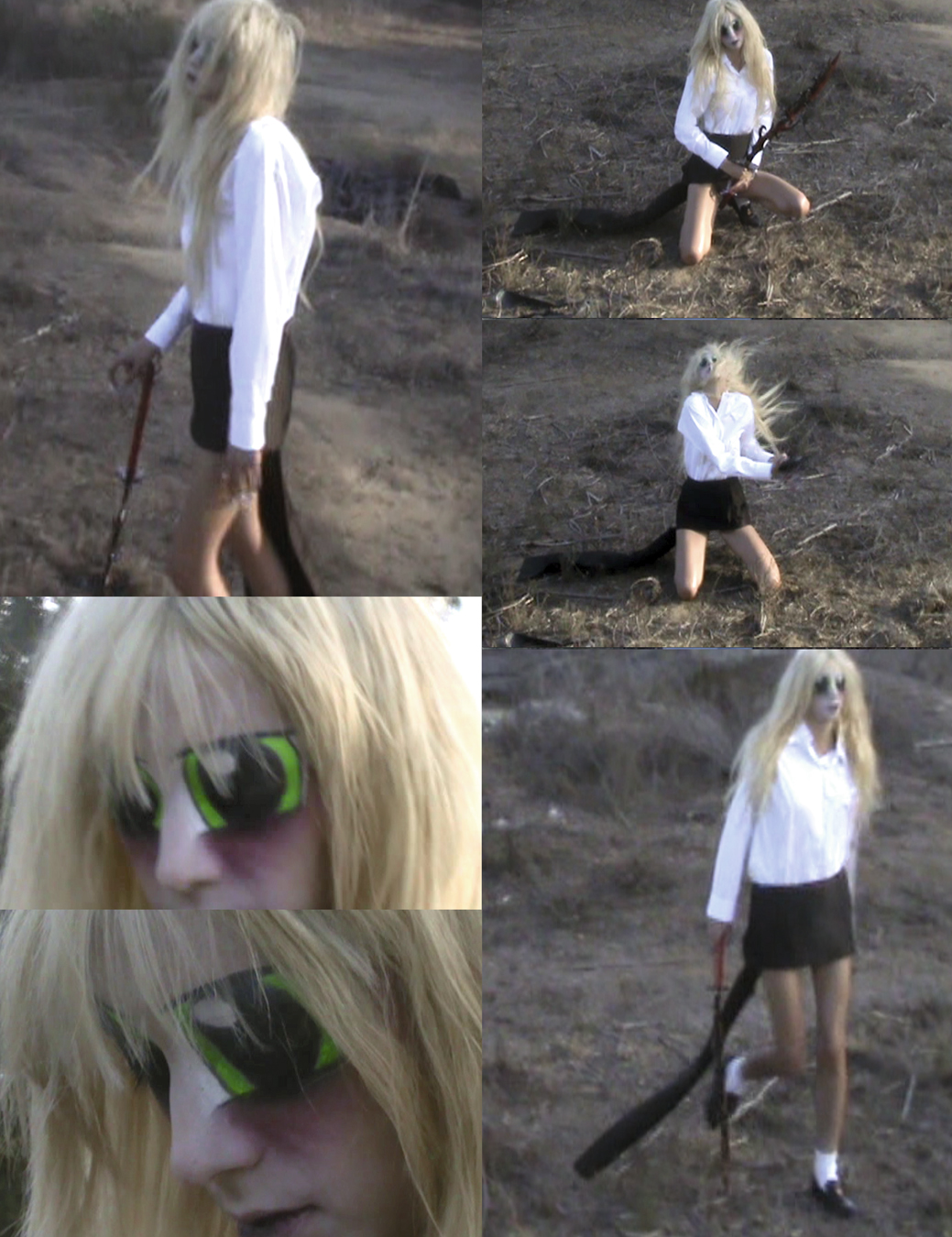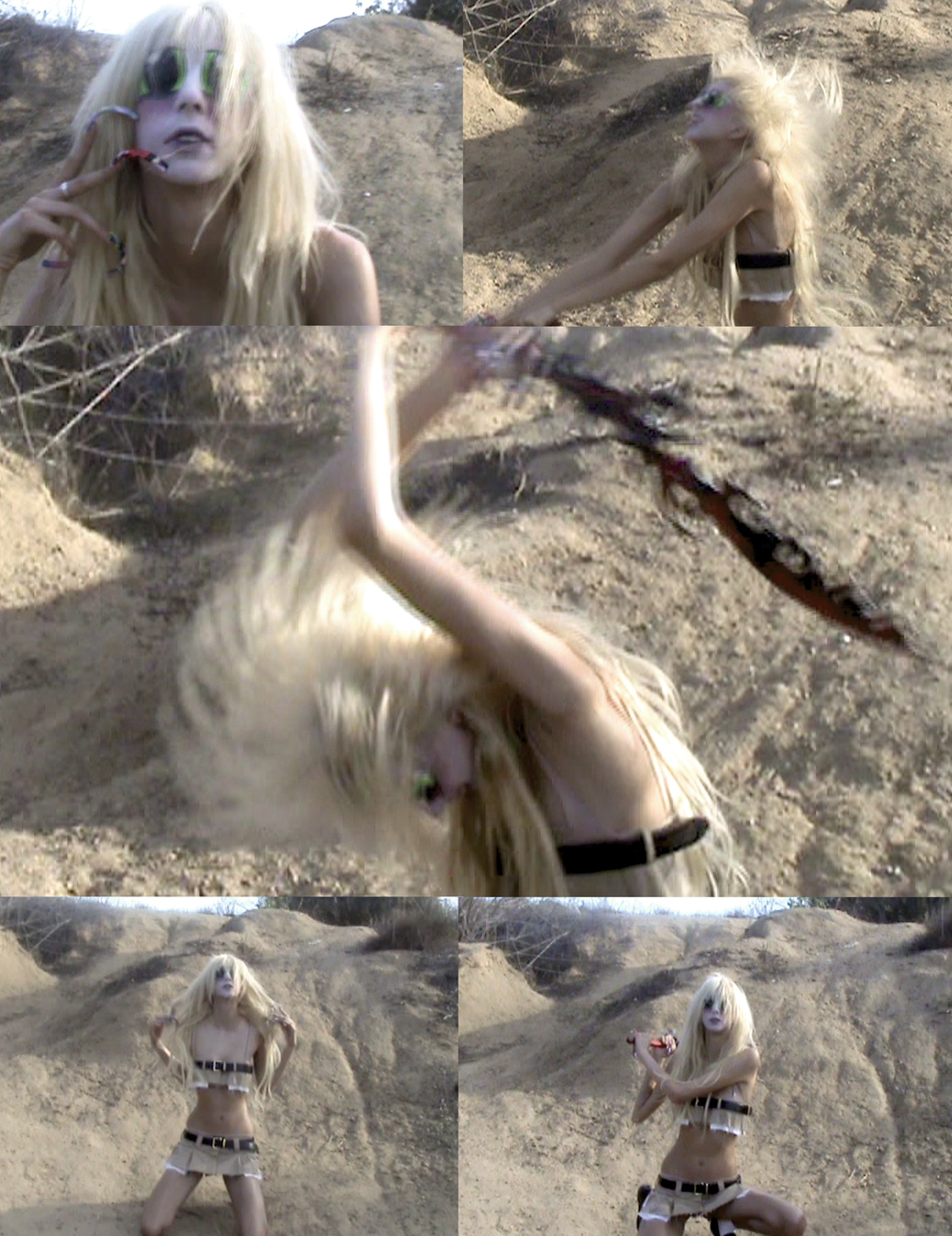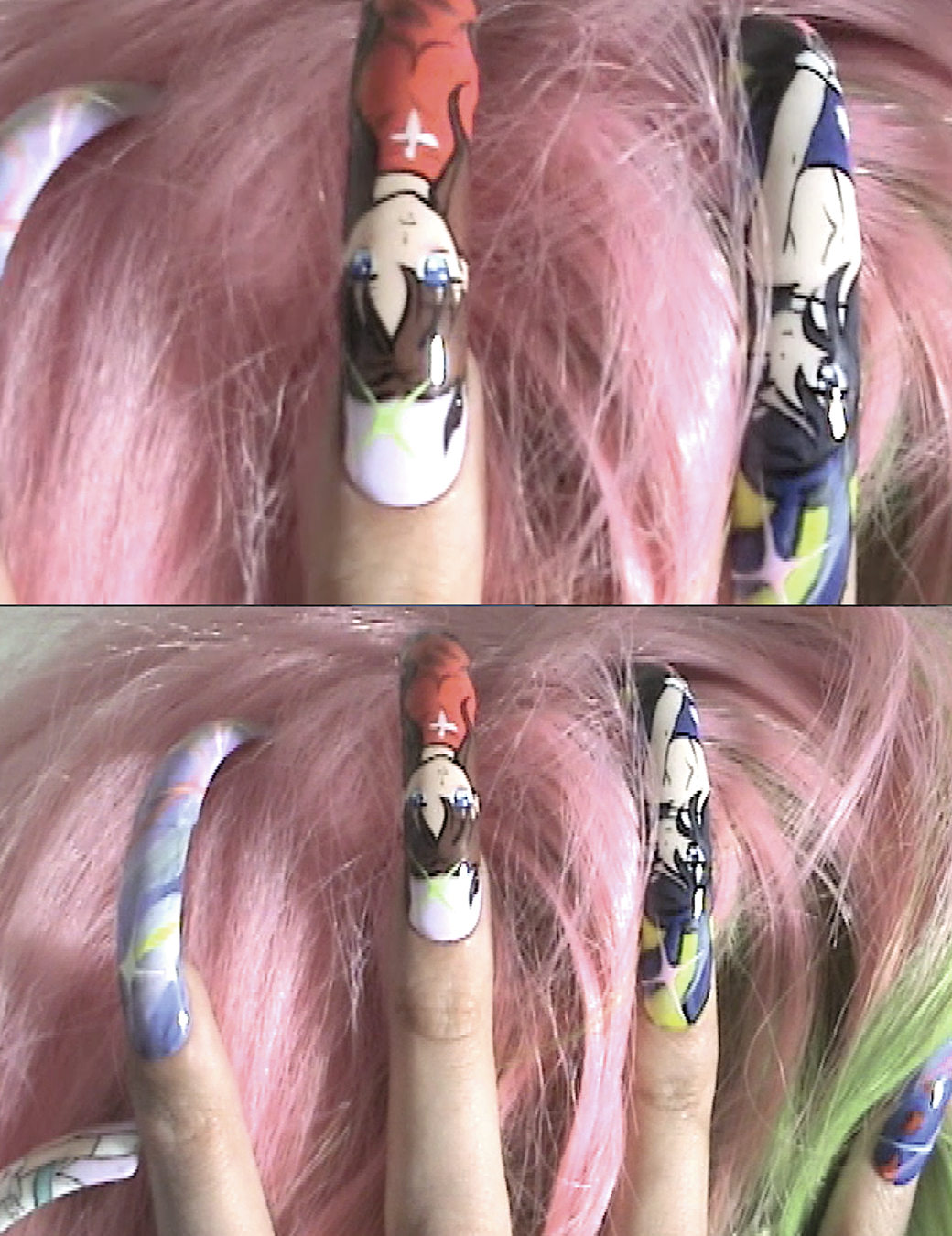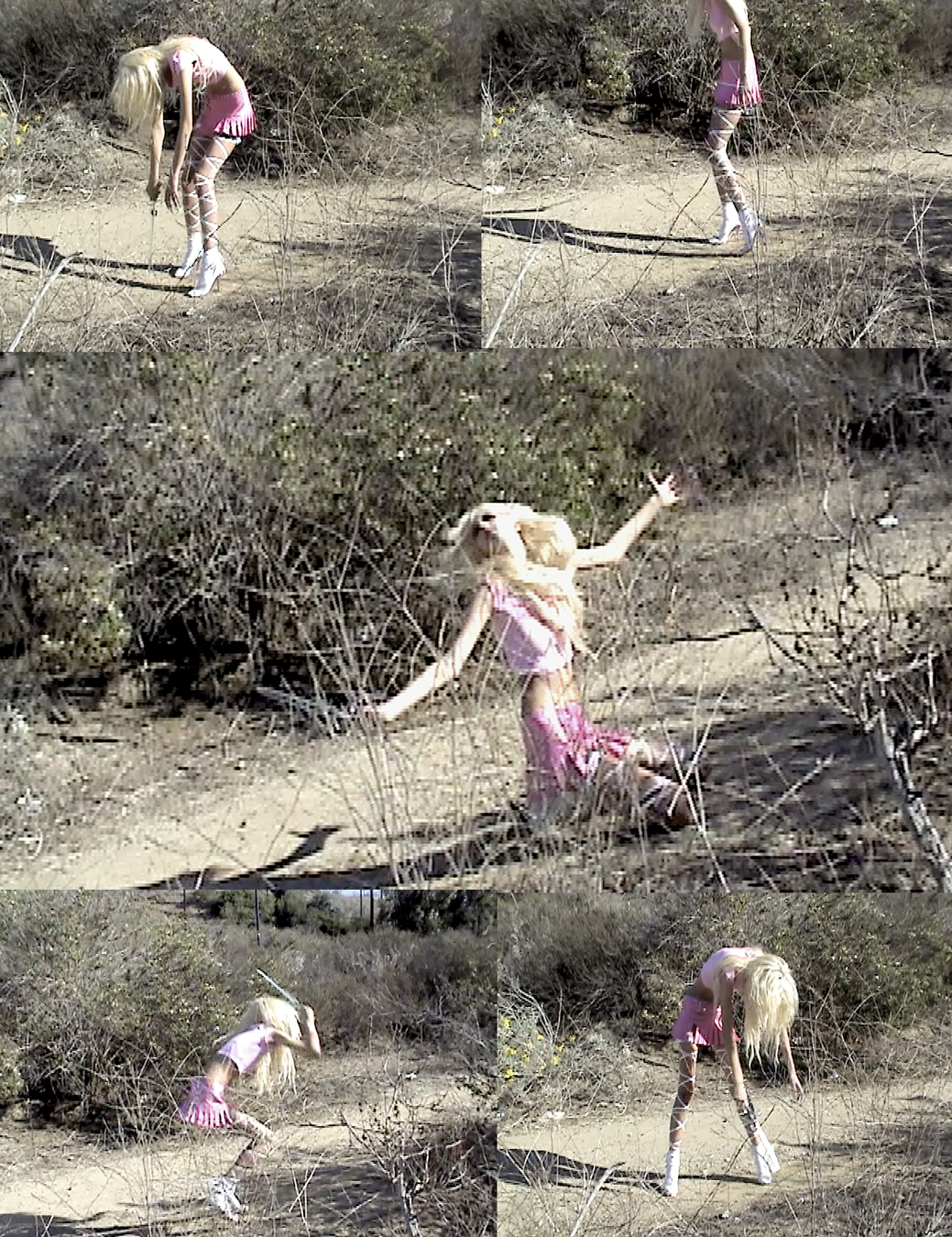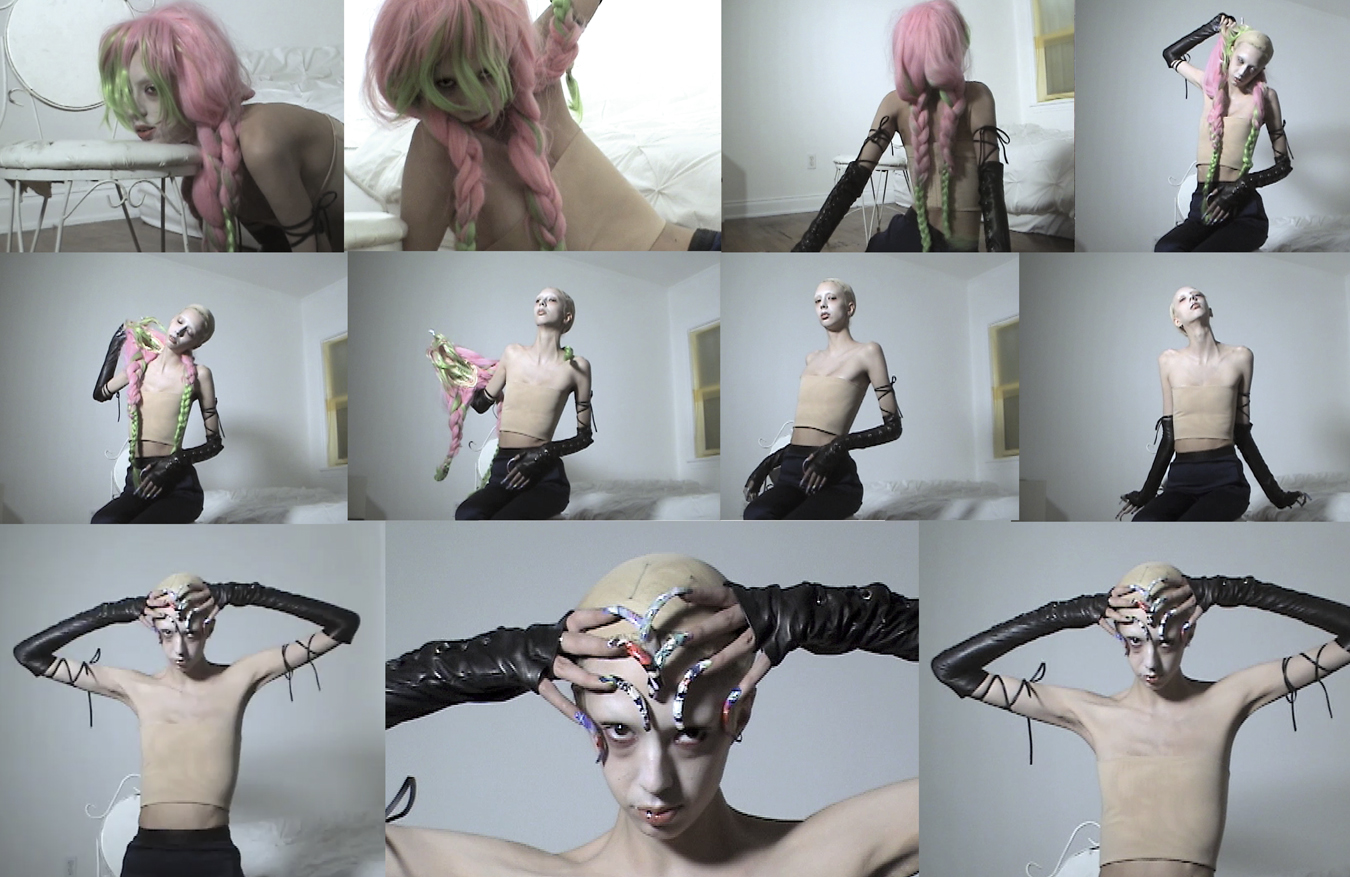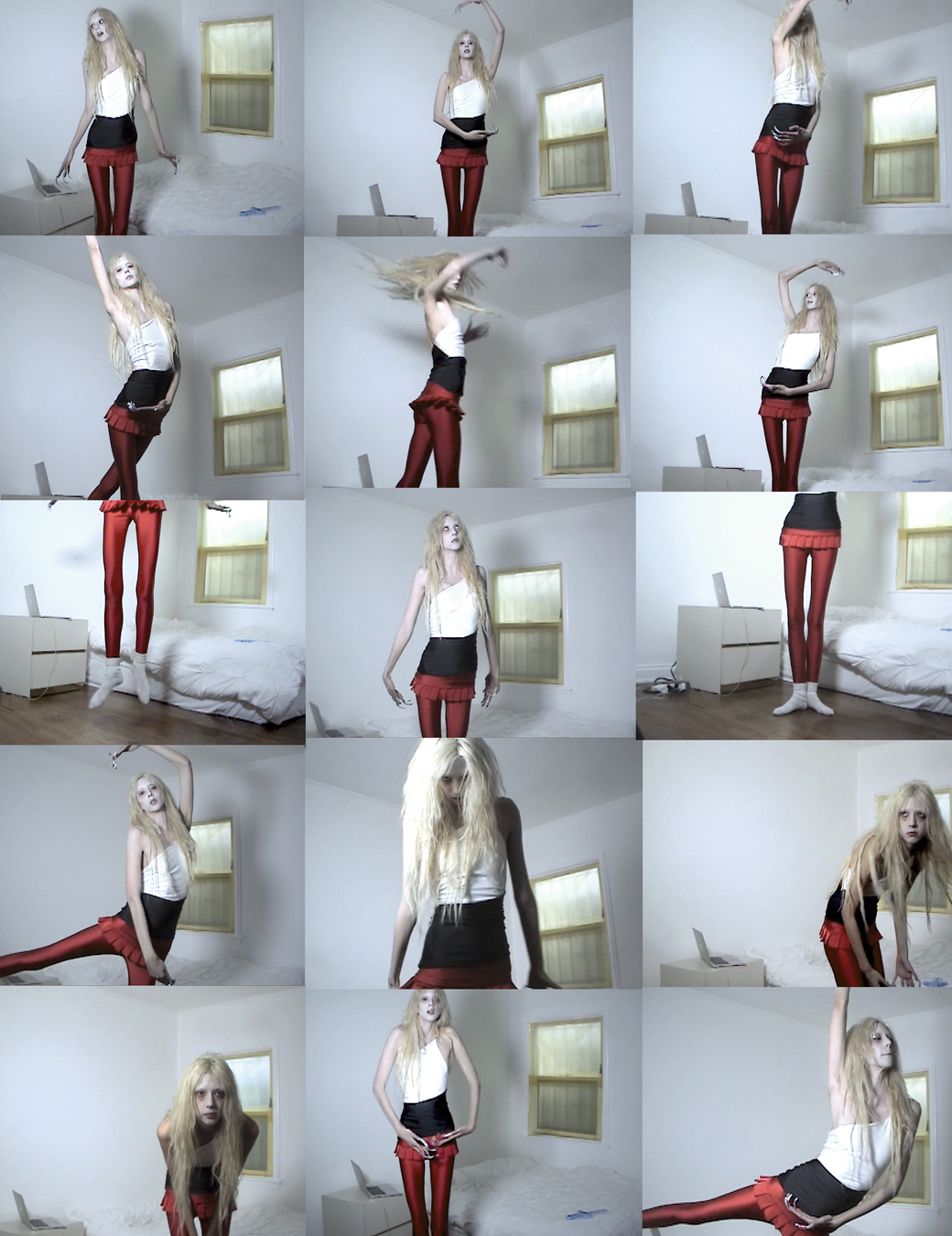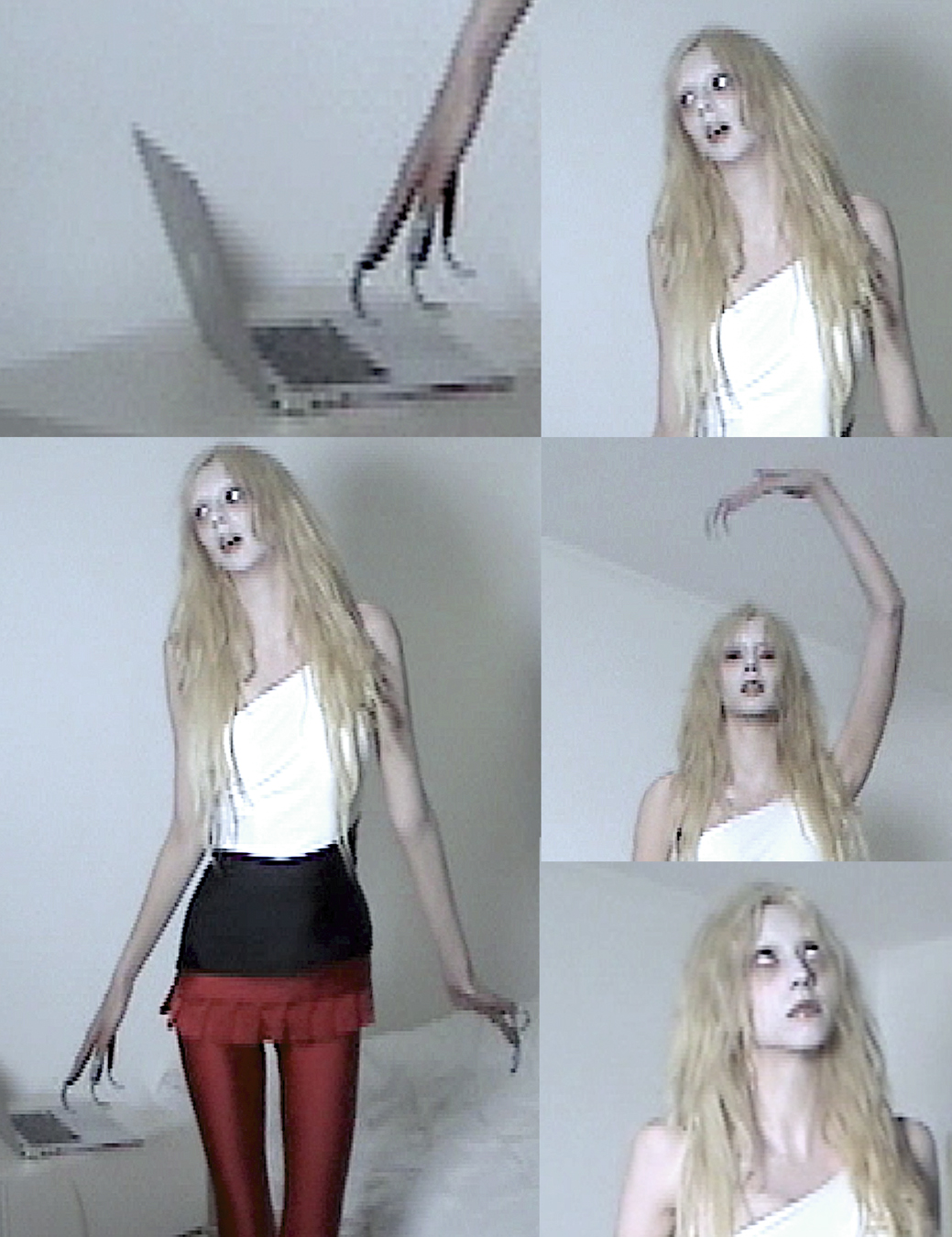 Follow i-D on Instagram and TikTok for more on music.
Credits
---
Photography Moni Haworth.
Fashion Lotta Volkova.
Hair Holli Smith at Art Partner using Oribe.
Make-up Yadim at Art Partner using M.A.C Cosmetics.
Nail technician Mei at 13 Market Management.
Styling assistance Toariki Dexter, Ashling Massoumi, Audrey Petit and Kendall Blair.
Hair assistance Janelle Oldham.
Make-up assistance Joseph Paul and Lilly Pollan.
Production Danielle Gruberger.
Production assistance Kabreah Anderson.
Tagged: