5 New York dancers on the power of movement
Jacqueline Davis and Sunny Lee's SXSW-premiering docu-series explores the lives of ballet, ballroom, street and Kuchipudi dancers.
"Everybody I was seeing had some kind of look, some kind of style to them, some kind of special move," says Robin in a stream of consciousness over a crackling analog video of him flexing at a block party in Crown Heights, Brooklyn. In telling us how he came to be hooked on dance in New York City, the 27-year-old dancer also inadvertently introduces the premise of Hidden Kingdom — a series created by filmmakers Jacqueline Davis and Sunny Lee that explores the secret worlds of five very different New York dancers.
Each episode is dedicated to an individual and their unique style: the rippling and contorting freestyle moves of Karon "Robin" White and the powerful pirouettes of Kouadio Davis, honed over the years at classical dance academies across the country, and later at the Dance Theatre of Harlem. Yamini Kalluri radiates emotion and drama as she fuses the intricate footwork and precision of a dance from South India called Kuchipudi, which dates back to the third century B.C.; Régine Bellinger bridges the gap between the diaspora and the African continent by capturing the essence of Afro-dance, while Smarlin Fabian smartly twists and flicks. "I'm very Latin," she says. "I like salsa, merengue, because that's what's in my blood."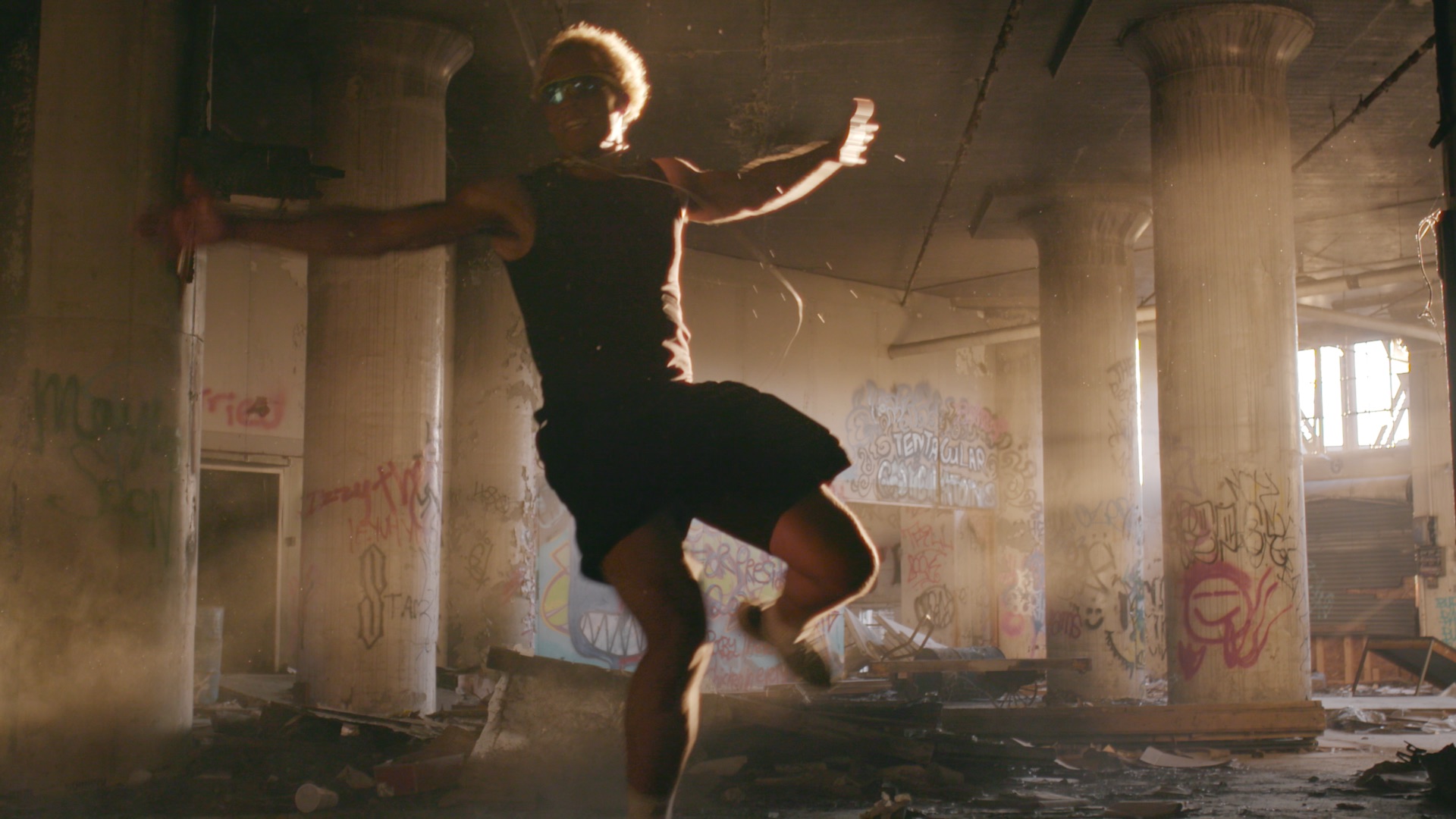 But Hidden Kingdom goes beyond this surface level beauty to explore dance as an expression of joy, protest and prayer. Inspired by the Italian writer Italo Calvino's 1972 novel Invisible Cities — a collection of prose poems told by Marco Polo, who conjures up 55 fictitious cities for his host, the Chinese ruler Kublai Khan, before it is gradually revealed that he is describing his hometown of Venice. Jacqueline and Sunny weave poetic languish between time and place with New York running through as a common thread.
"It kind of makes me think [of the] magic in mundanity and liminal spaces," Kouadio tells i-D. In the film, he visits his hometown of Oneonta in upstate New York, where he pirouettes on a plywood slat on an overgrown airstrip that was a favourite hangout of his growing up. "Each place they show in the series is a place you'll recognize as someone's room, a studio or backyard. But underneath there is some kind of fantasy, like you are right at the place where physical meets subconscious. Like the edge of a dream."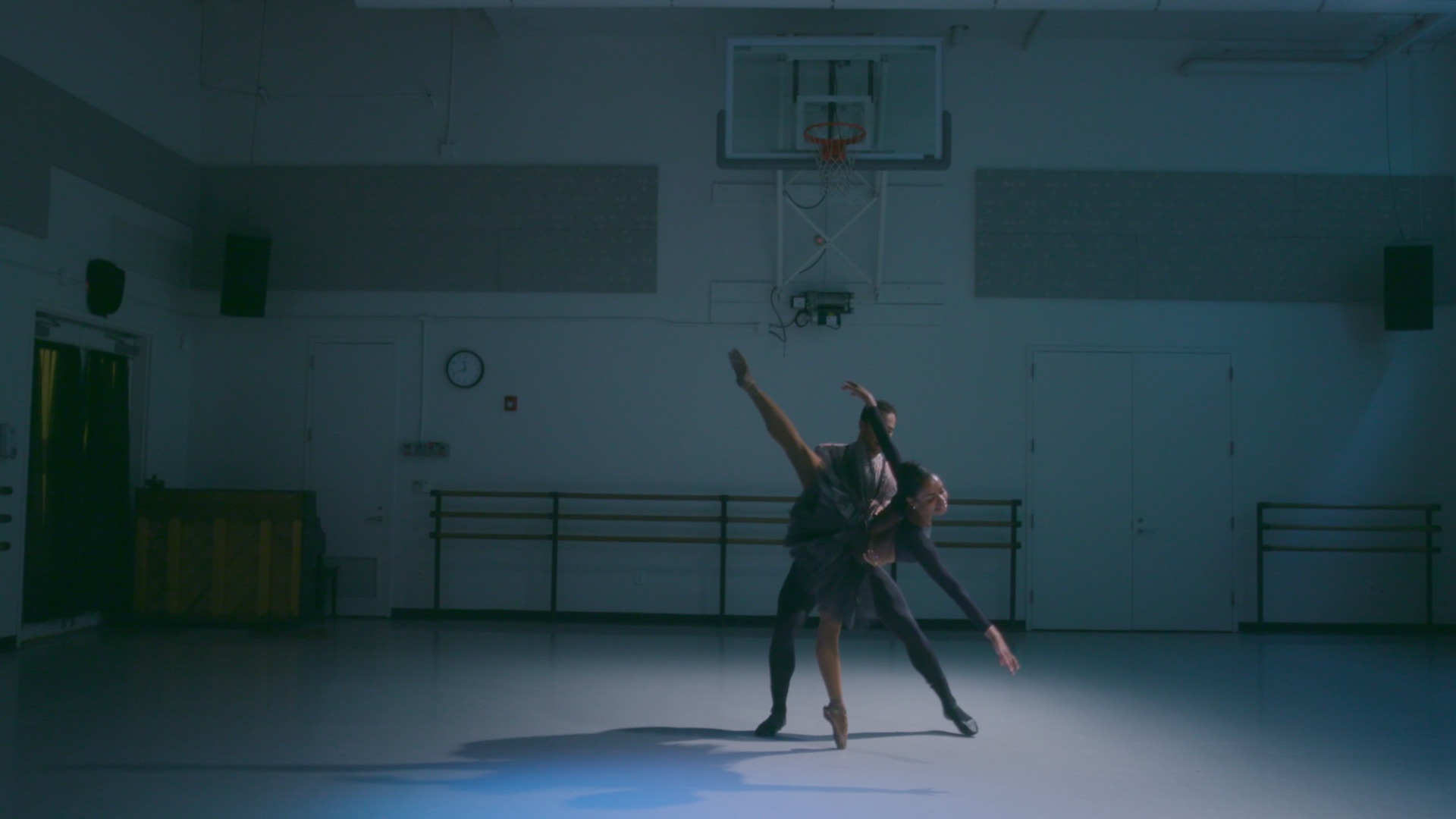 They capture the dancer's most intimate thoughts in a poetic narration that overlays grainy shots of their moving bodies synchronised to the beat of composer Taaj Al-Khaliq's original score. "We wanted it to feel as if you're in their mind with them," says Sunny. "We want people to walk away after watching the series with a connection to a feeling. Like, you see Karon's resilience, you see Yamini's loneliness and her determination, and you can connect to that. You see Kouadio's experimentation and him searching for himself," Jacqueline adds.
Régine finds dance liberating. "Libre, as they would say in Portuguese, free." It's an instrument of freedom, like it was for her ancestors, to escape the realities of everyday life. "We still have that blood memory from the transatlantic slave trade and how we still kept a lot of that culture in the diaspora," she says in her episode, in which she dances on the streets of Cartagena and San Basilio de Palenque on a trip to Colombia. Her energy is infectious as she sambas to the beat of African drums, dancing a style with history rooted in resistance for Black communities in Brazil's post-colonial world. She is a powerful figure in a glittering black and white mesh dresh with sky-high stilettos. "I believe in community and divine femininity, I believe in fighting society and what they think of me as a Black woman, fighting for Black women, for Black children and often feeling like if I don't do it who else will."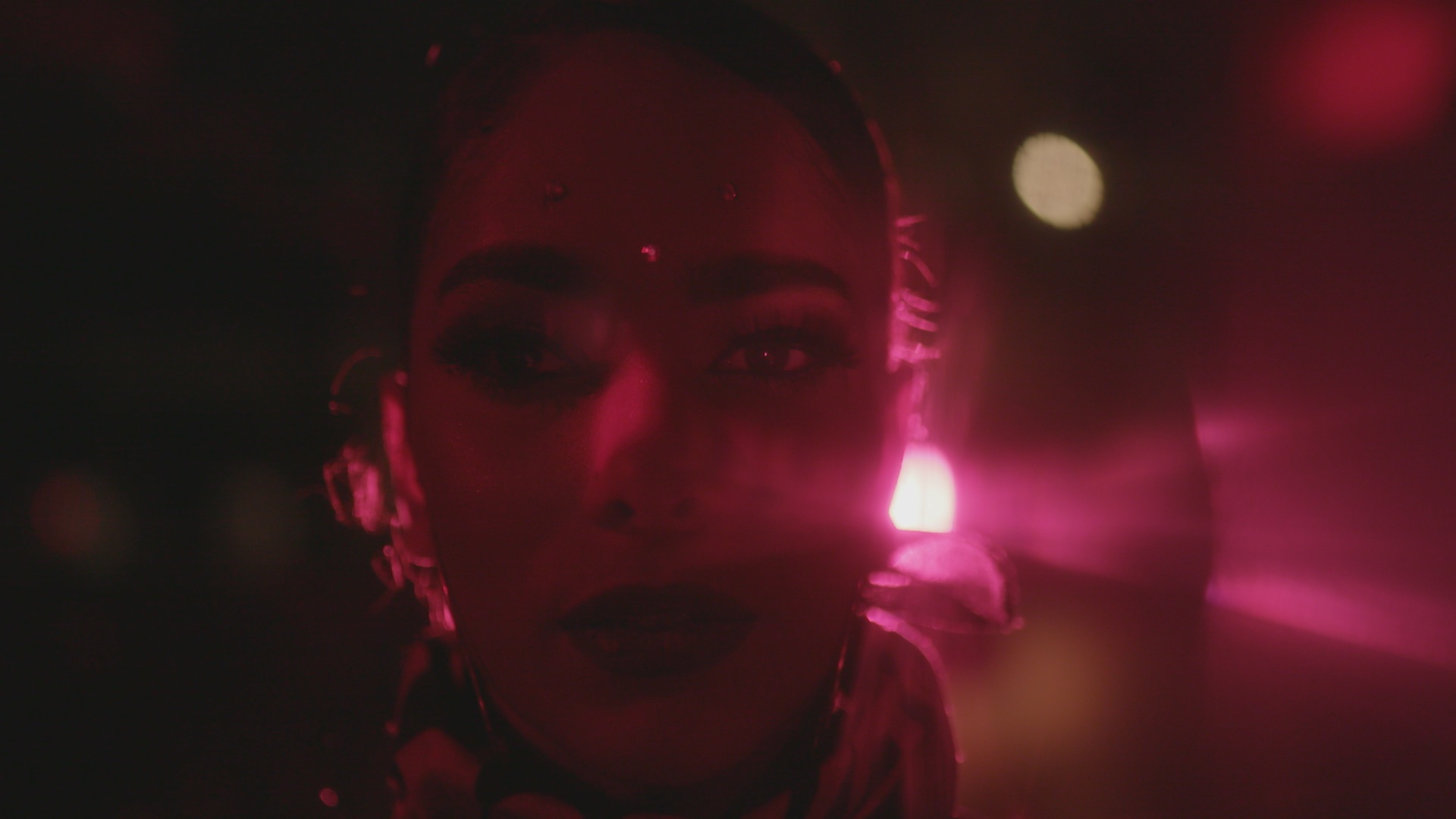 For Smarlin, dance is like therapy: "When I feel bad and dance, I vent without speaking," she tells the viewer. While for Robin it taught him "how to evaluate things and pick and choose what's worth it and what's not." In an empty Judson Memorial Church, Robin dances in the light that streams in from stained glass windows, as he describes finding peace in dance. "I eventually got past the anger thing," he says.
Carefully scouted locations are a large part of Jacqueline and Sunny's creative process. "We're very intentional about that," the directors explain. Yamini performs in the carpeted Hindu Center Temple in Flushing, in front of vibrant deities, while Régine looks wistfully out at the New York skyline turning pink from the vantage point of Rockaway Beach. There are bedrooms saturated in kitsch floral patterns, empty club scenes and snapshots of colourful streets from their travels to Colombia with Régine, and the Dominican Republic with Smarlin, who visits her mother that she left behind to pursue a career in New York. In many ways it's an homage to the incredible scenes captured in The Colour of Pomegranate (1969) — the directing duo's favourite movie — where Soviet-Armenian director Sergei Parajanov artfully tells the story of the life of 18th-century poet Sayat-Nova.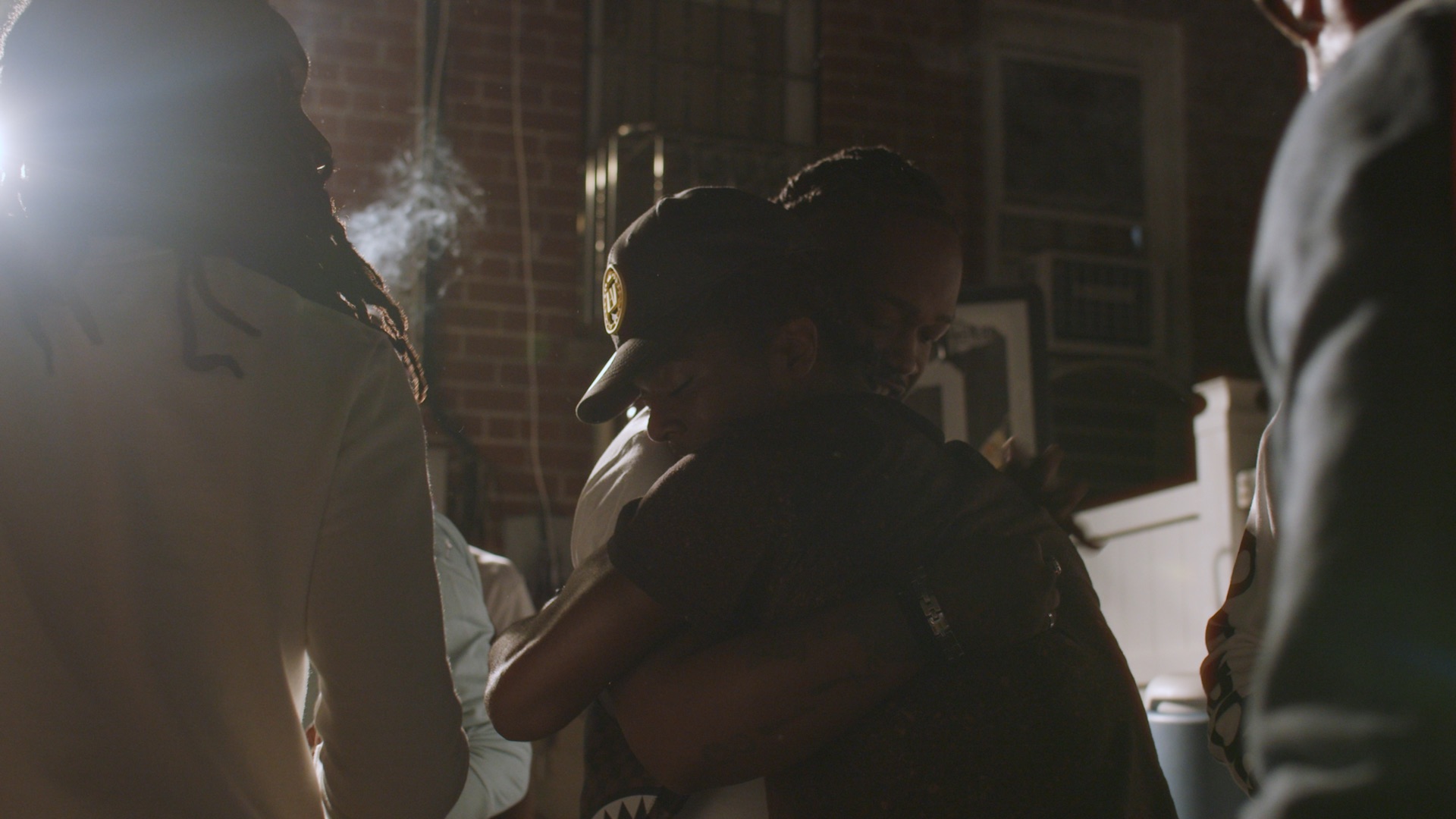 Kouadio's favourite thing about the series is that it gives dancers, who often only speak through their movements, a chance to share their stories. "Dance is a silent art-form, it's an unspoken rule," he says. "You don't ask any questions, and we don't have any answers. Sometimes things can get a little one dimensional that way. The voice over the dance is a nice new age way to present the dancer." By contrast, Régine says that seeing herself on screen, living her life and doing what she loves has given her the encouragement she needed "to keep going even when it seems like things are really working out."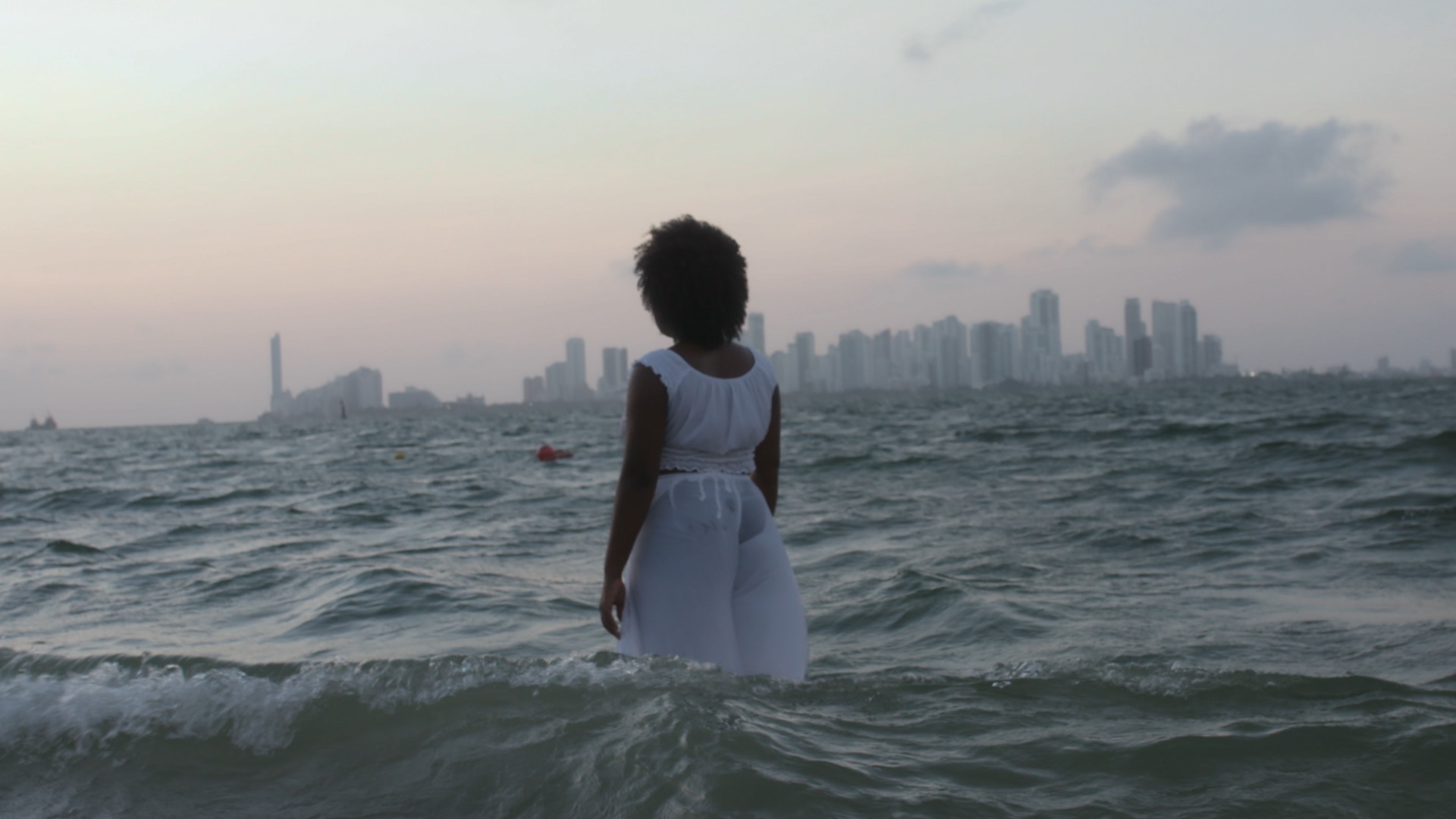 The pilot episode of Hidden Kingdom premiered at SXSW, and you can watch it here.
Follow i-D on Instagram and TikTok for more culture and film content.
Tagged: