UN GARCON CHARMANT AW22 is the ultimate insomniac wardrobe
The brand, by i-D cover star Lu Han, embrace the night with their new collection.
Photography Stone
Streetwear has been so intertwined with Lu Han's career as a singer, actor and former member of the Korean-Chinese boy band Exo, that it made a lot of sense when the i-D cover star revealed that he was the mastermind behind UN GARCON CHARMANT last year. With the fashion brand, he presents an accessible, down-to-earth but much-hyped wardrobe of jewel-coloured velvet trousers and matching sports jackets, camouflage sweats, graphic tees, bomber jackets and boxy polo shirts.
For their AW22 collection, U.G.C took inspiration from the collective experience of insomnia among Gen Z and millennials. Rather than dwelling on the negativity of those sleepless nights, the collection proposes we flip the script and embrace it together. i-D China has collaborated with U.G.C to tell one such story. In it, two friends find companionship and comfort as they hang about their hotel room and roam the corridors. Both the collection and resulting images aim to capture what it is to feel safe, loved and part of something… even on your loneliest nights.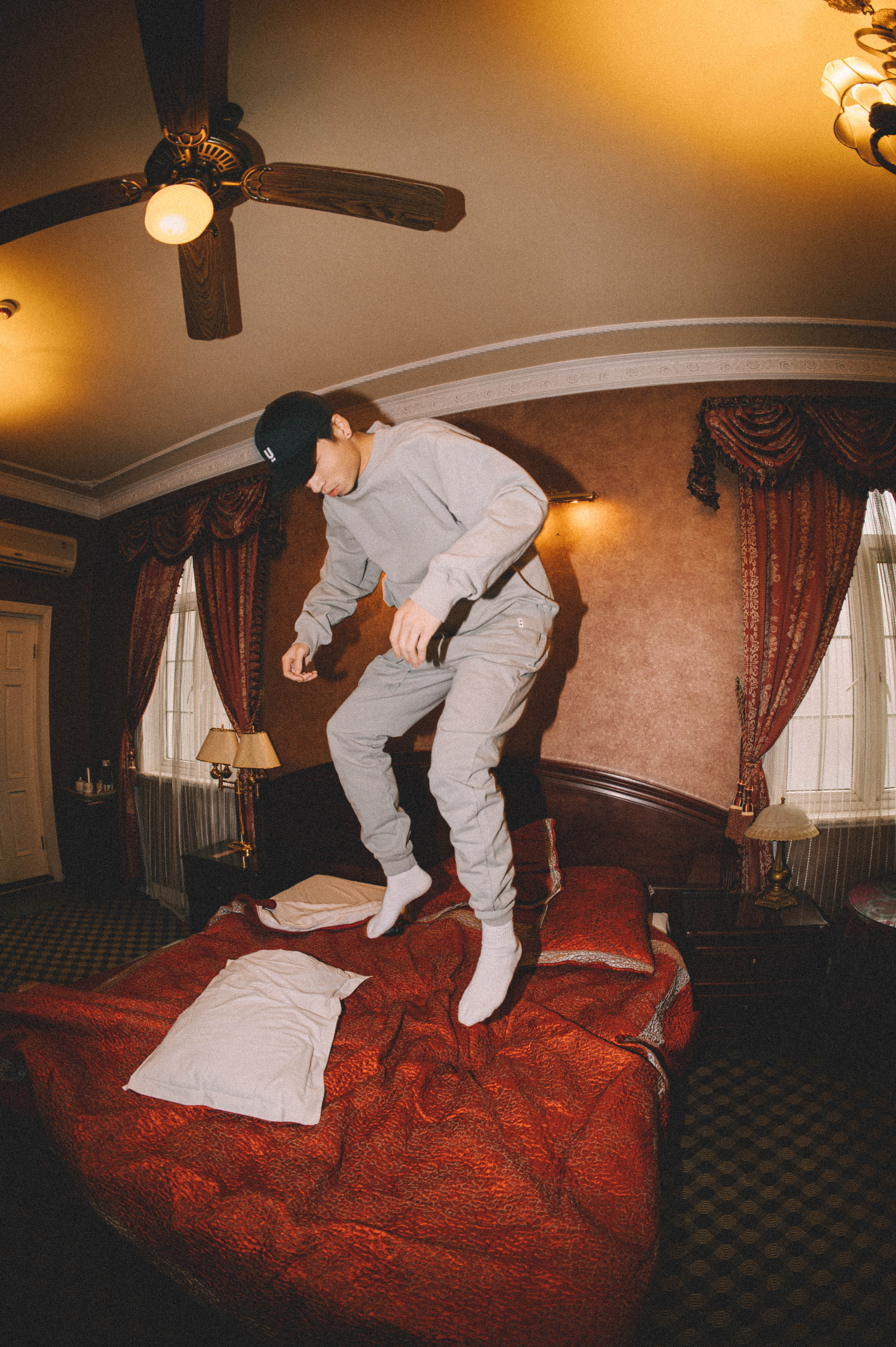 Decked head-to-toe in U.G.C's comfortable sweats, the models jump on the beds, use the hotel's carpeted hallways as their runway and have mini adventures in the dim light. Best known for its street-meets-sportswear, with the new "Insomnia" collection U.G.C elevate the mood with vibrant green and yellow tie-dye. The result? An expressive, self-assured collection for the confident wearer.
Continuing U.G.C's venture into nighttime hedonism, the brand have also launched a "Black Capsule" collection, exploring the complexity of human emotions via a selection of bold, glow-in-the-dark graphics. It looks great in the day but, naturally, really comes to life after dark.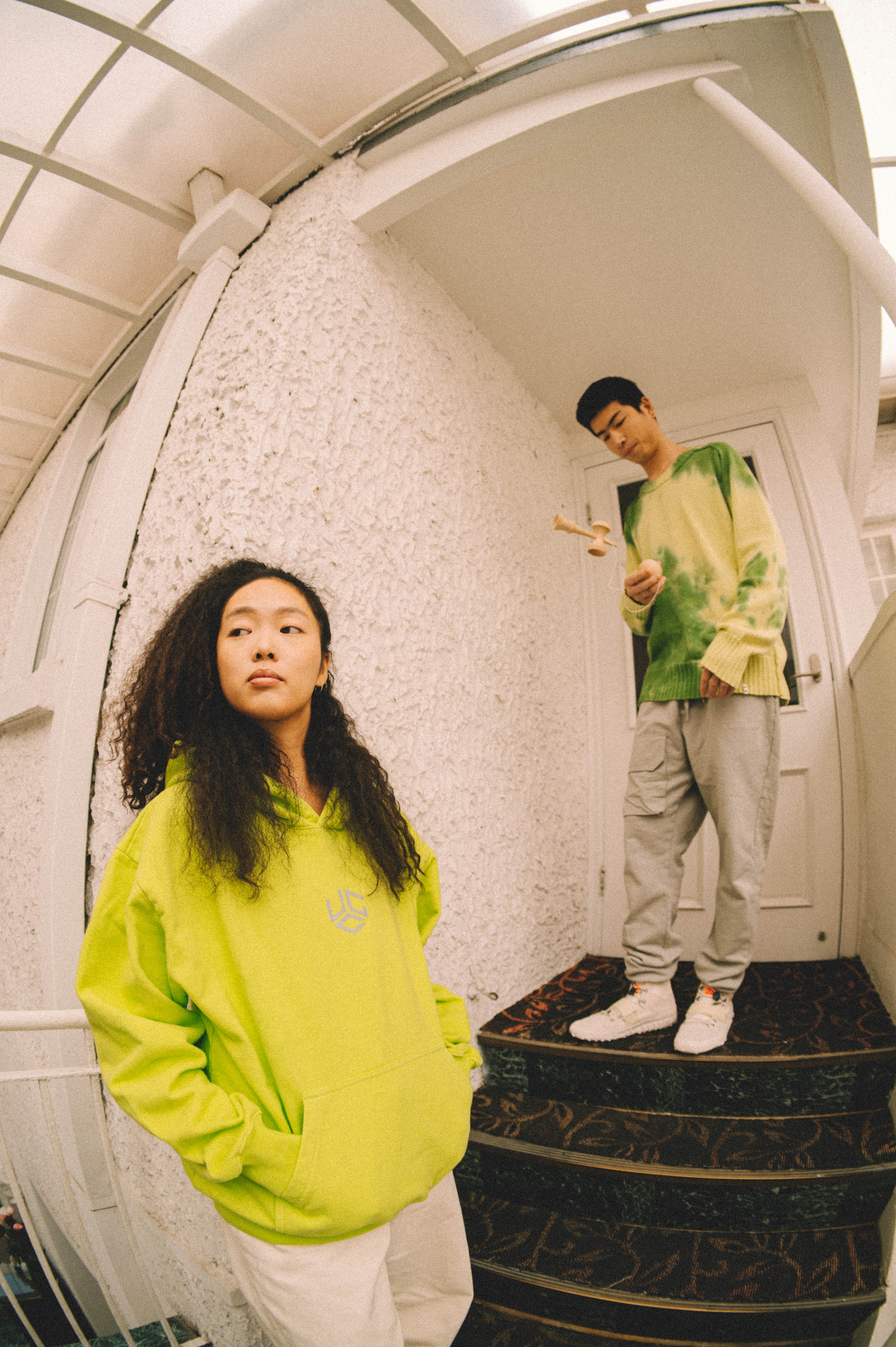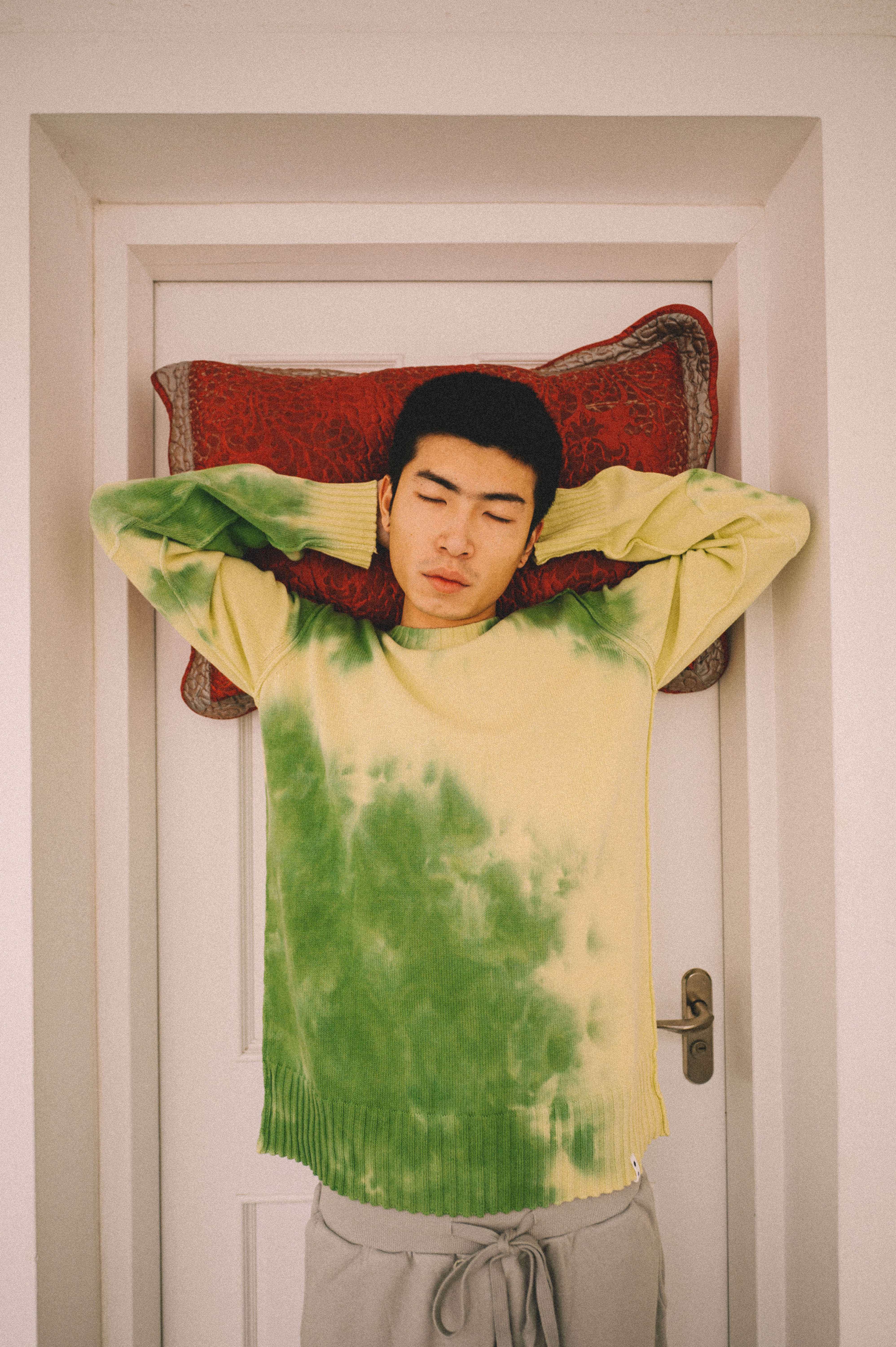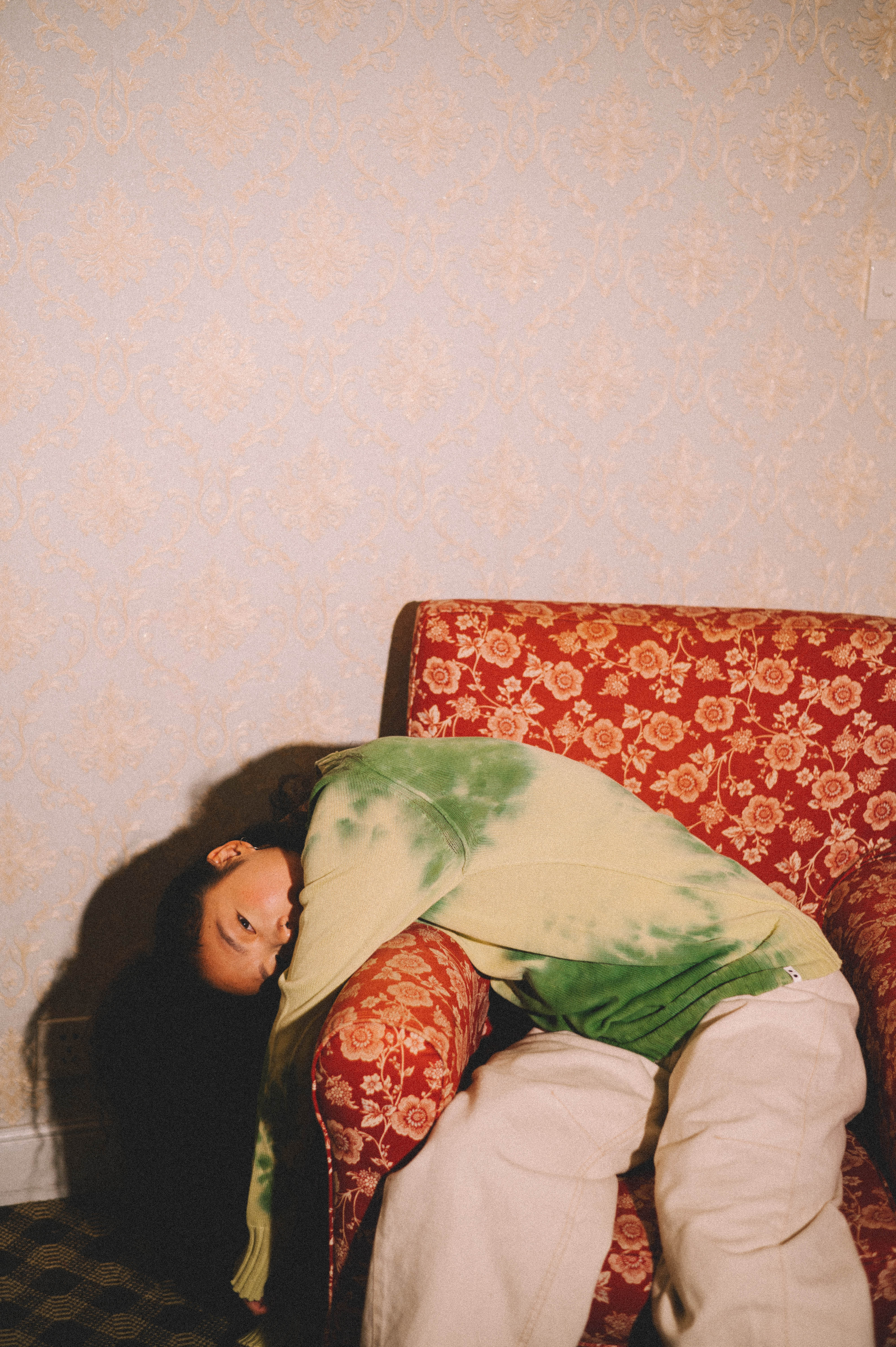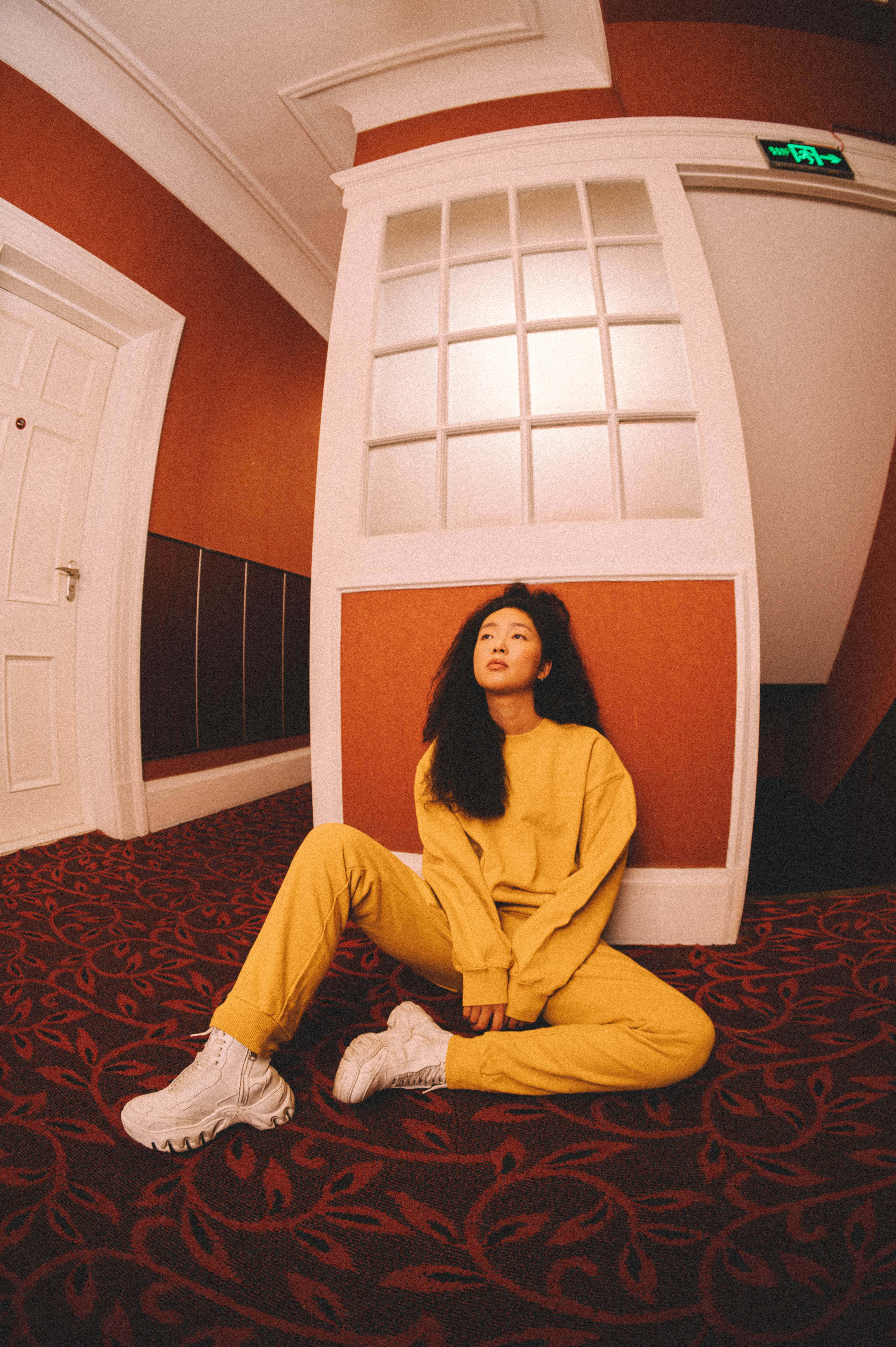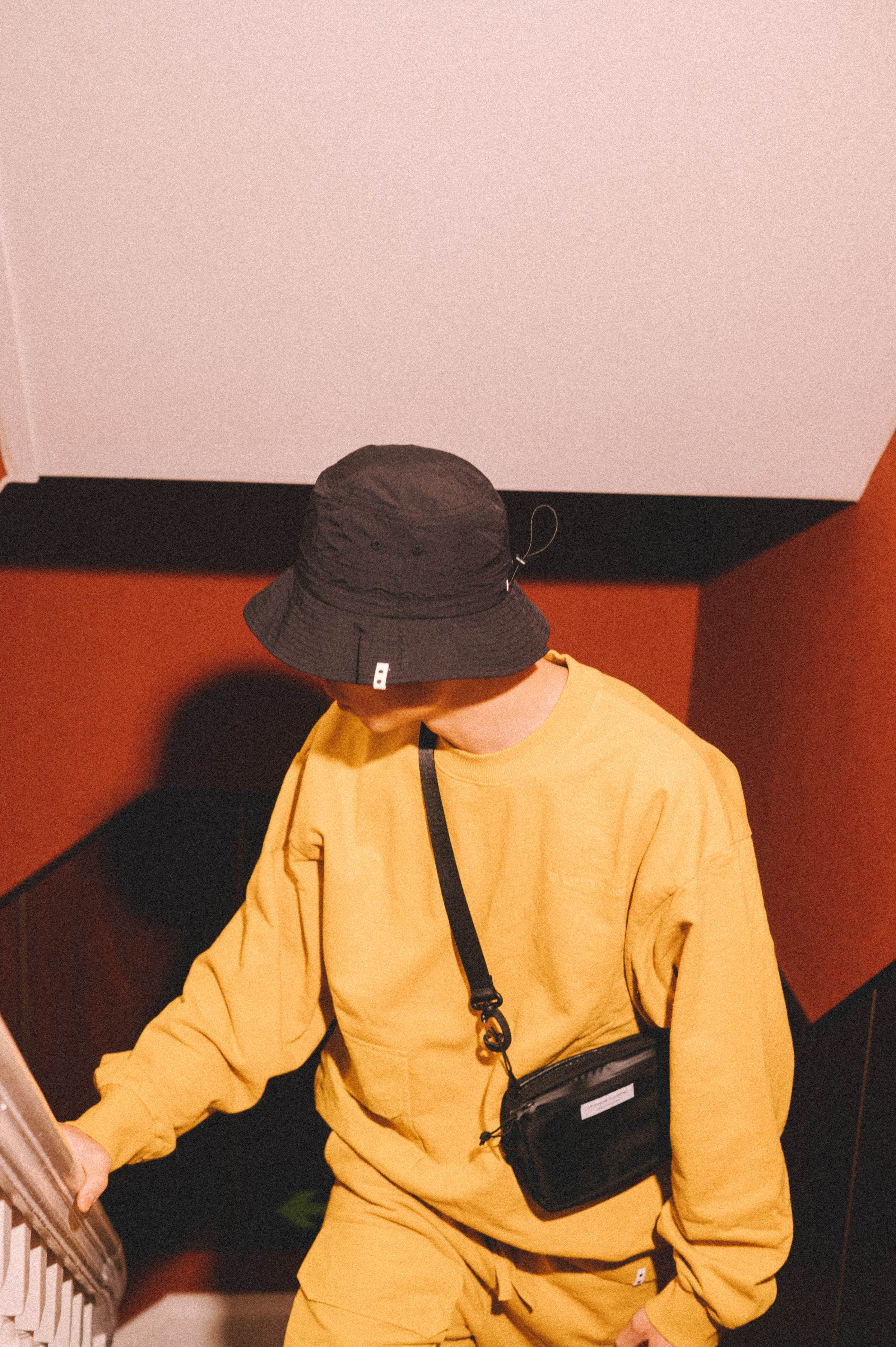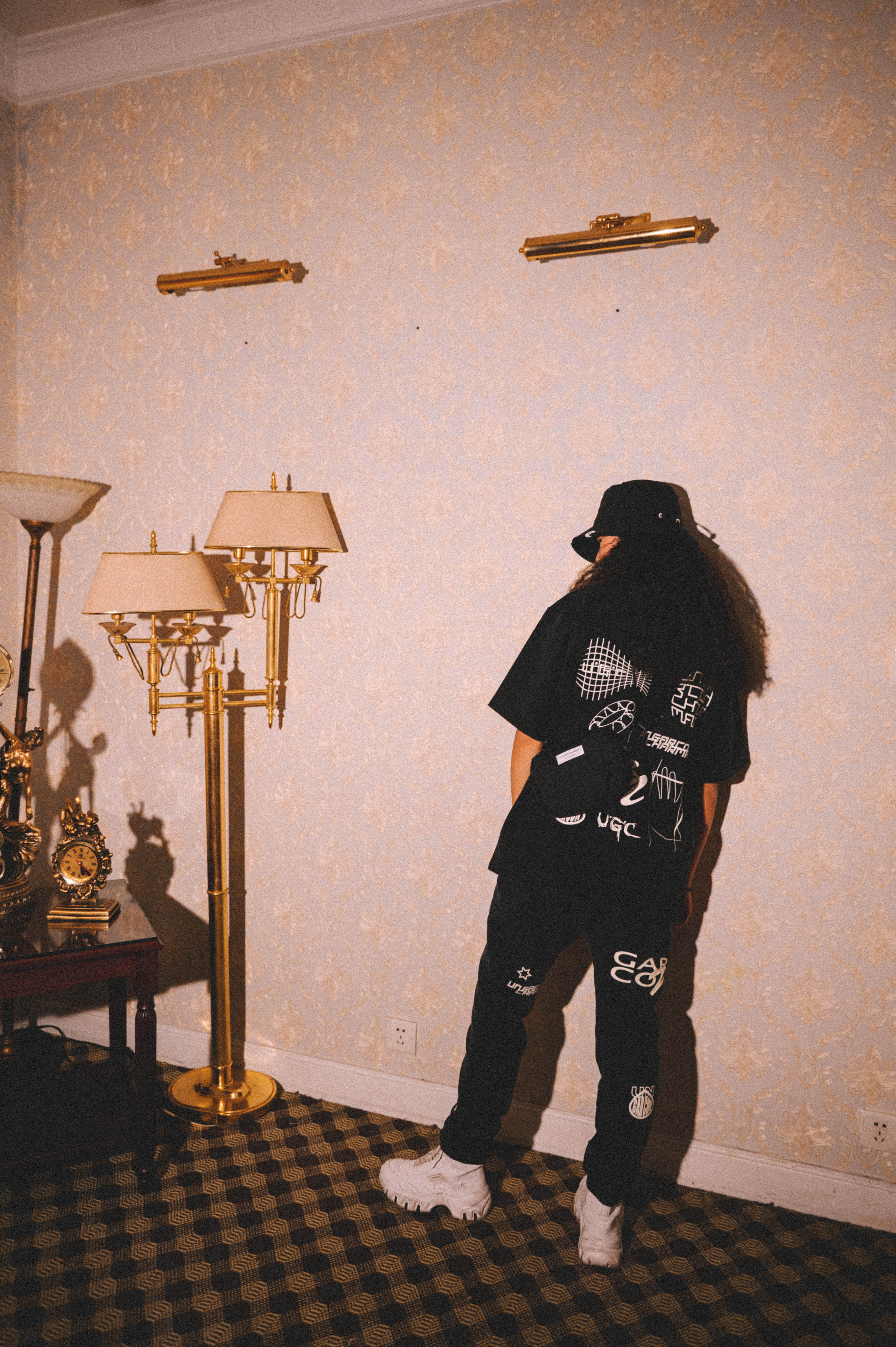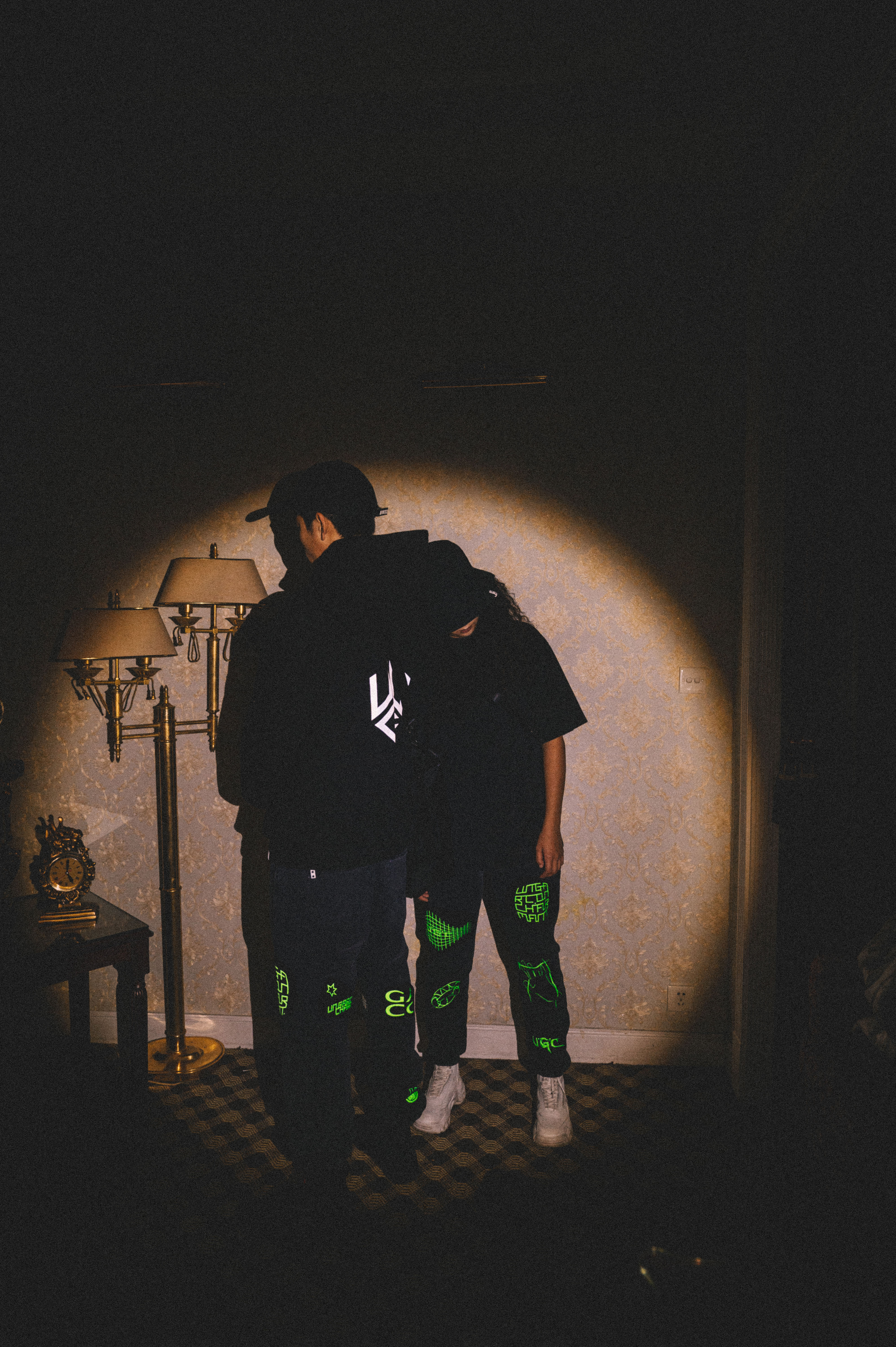 Credits
---
Executive Producer Qiuzi Zhang
Photography Stone
Styling Ola
Models Kaiji and Feng