L: Zach and Oskar, 2019; R: Self-portrait (reaching), 2021
Photographs that capture intimacy, romance and healing
With their new photo book, 'Look at me like you love me', Jess T. Dugan probes the grey area between agency and personhood.
L: Zach and Oskar, 2019; R: Self-portrait (reaching), 2021
For the first year of the pandemic, photographer Jess T. Dugan would only shoot at sunrise and sunset, venturing from their St. Louis home to the city's nearby parks. The majority of these works were portraits of friends and family, caught in the morning mist or reclining in wild grasses. The resulting photographs are part of Every Breath We Drew, a sprawling project of portraits that the artist calls their "soul work".
Jess' individual projects — To Survive on this Shore and their latest, a photo book entitled Look at me like you love me — spawn from this deep pool of images and memories. "It's my way of understanding others and myself," they say. "It centres around this idea of how we come to live authentically; how we come to know ourselves. And then how our need for connection with others overlaps with our own identities."
Jess is an artist who thinks seriously about the architecture of human relationships. They study how the interpersonal overlaps with the communal; where romantic and platonic attachment meet; the ties of responsibility which underpin care, affection, forgiveness and human progress.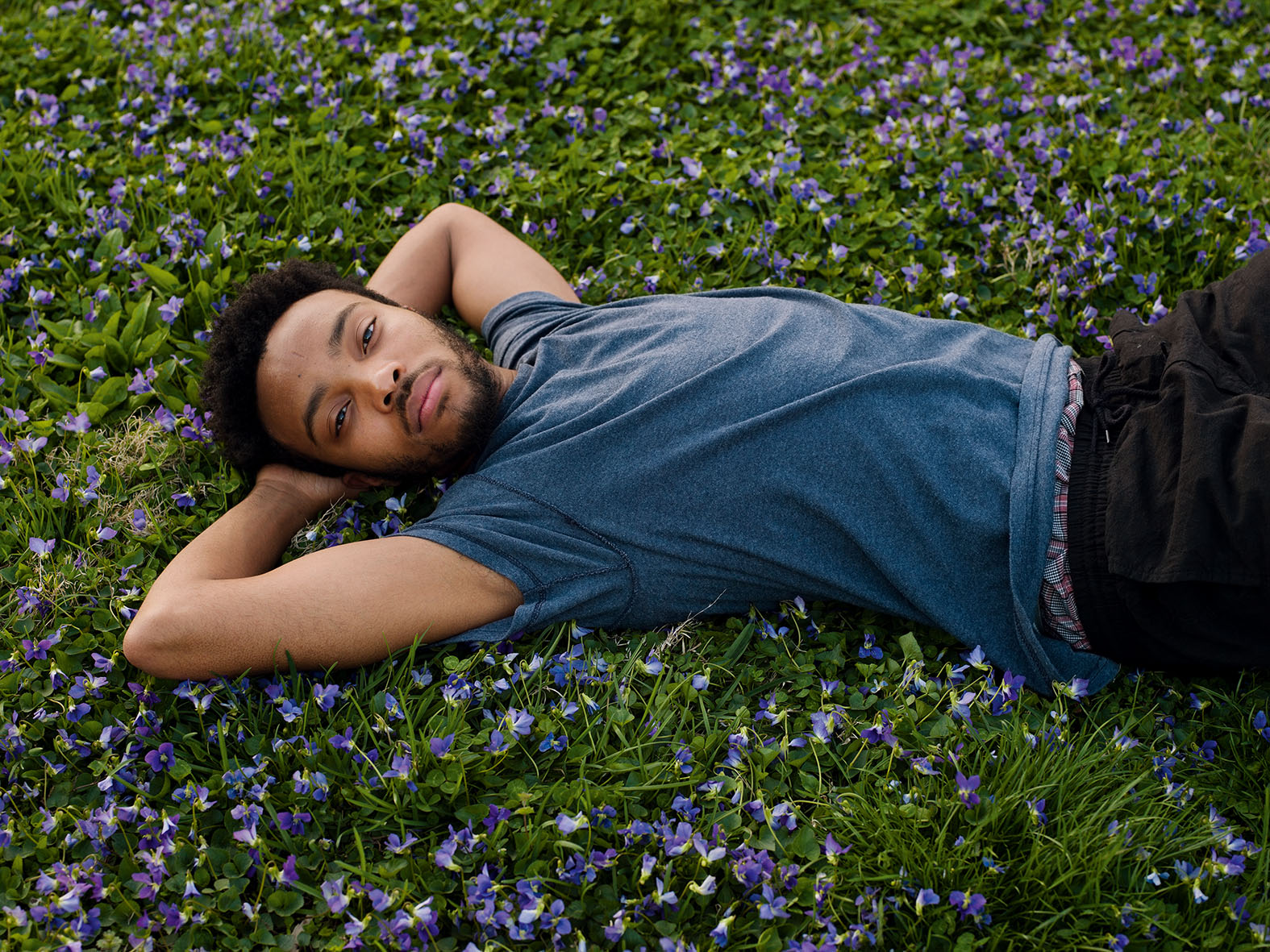 Their best known project is the aforementioned To Survive on this Shore, portraits of transgender and gender nonconforming older adults made with their partner, Vanessa Fabbre, whose academic research explores ageing within the LGBTQ community. In one respect, Jess explains, that work was functional, serving a distinct anthropological purpose which made the 2018 book an important archival document (Jess' subjects were up to 90 years old). But their main impulse is to document authentic living in any form, though queerness remains a focus. "I'm very interested in people who have a strong sense of who they are," Jess says, "even when that identity goes against some societal expectations."
Look at me like you love me, meanwhile, comprises 60 photographs created between 2014 and 2021, including the St. Louis pandemic images. Opening and closing with self-portraits, the book combines warm, tender portraits with botanical still life shots, which feel as intentional and prominent as the human subjects. Flowers often set the outdoor palette for nearby portraits, too, which replace the more domestic scenes of To Survive on this Shore.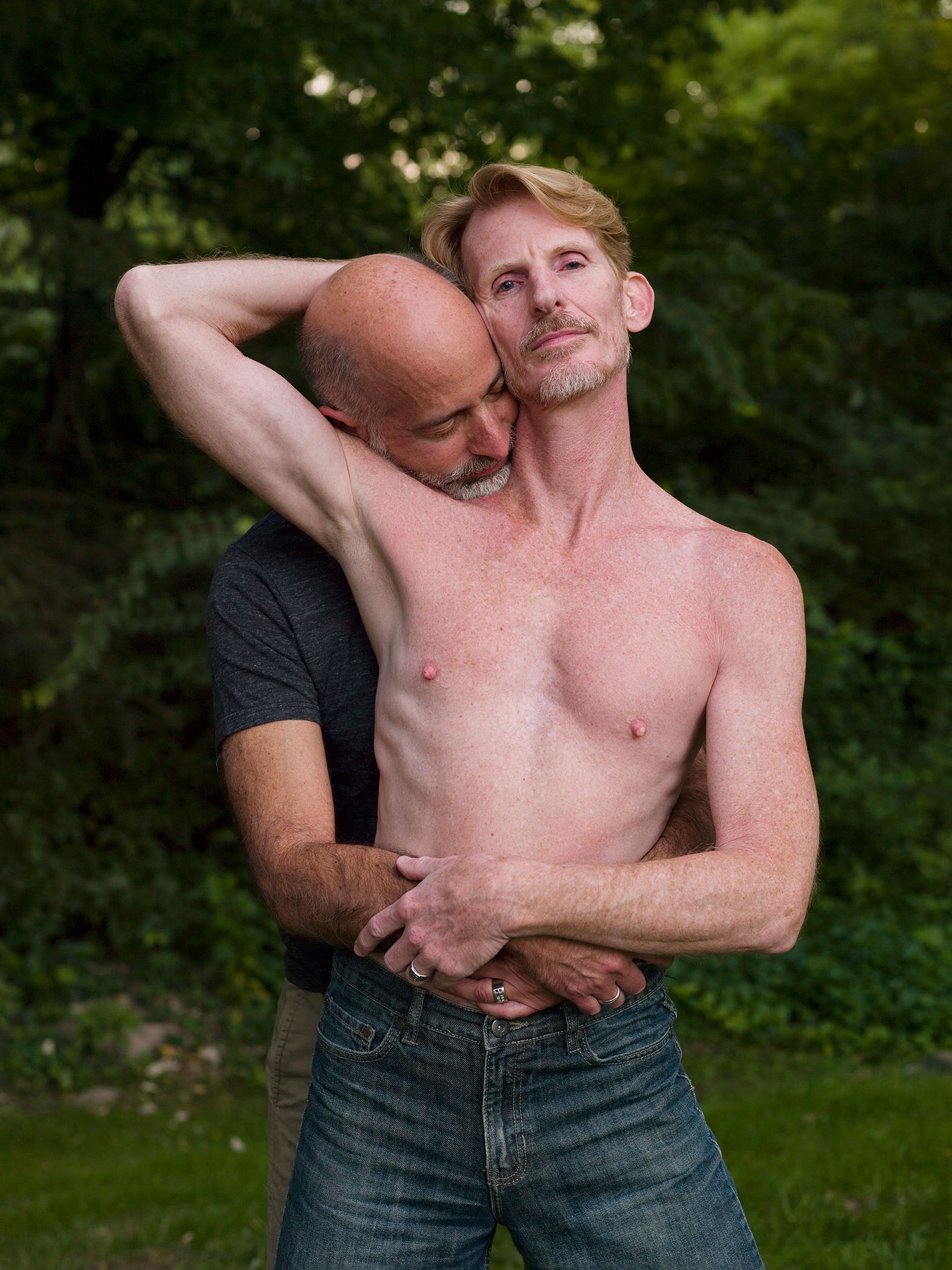 Jess excels in capturing the lives of individuals and couples with the same emotional weight, expanding the idea of personhood beyond just single subjectivity into something more fluid. This complements the focus on gender fluidity and transformation, though in Look at me like you love me these topics are more settled. "I'm less interested in asserting an existence or asserting an identity with this book," Jess says. "I'm more interested in saying: this is my expansive experience of being a person, through this queer identity and body, but there are so many other things."
This book also includes Jess's own creative writing for the first time: short poetic stanzas written over the course of 2021. Three categories emerged during the writing process. The first, recounting a memory or story that's linked to a specific photograph in the book. Second, texts "that mine my own need to photograph – psychoanalysing myself and asking 'why do I photograph? What does this do for me?'" the artist explains. And thirdly, texts about desire.
The book opens with an invitation to the reader and a concession which anticipates Jess' poetic experiments. "I want to tell you things; I want you to know my story. // There is so much I can't say with my photographs." Next follows the first of a series of verses seemingly addressed to Vanessa, who has featured heavily in their practice. What starts with a broad ode to water ("As a teenager, I'd go on dates by the Charles River,") narrows as the verse progresses, becoming increasingly intimate before constructing a fixed 'you' in the section's last paragraph.
"When I think of water, I also think of lovers" signals this change, before "I photographed you in all of these places" and a series of closing visions – "You holding our daughter in the outdoor shower // You in the bath after a particularly hard night // Your body behind the shower curtain" – confirms Vanessa as the verse's recipient, and Jess as a portraitist working in text as well as image. Like a technician developing a photograph from film, Jess' texts reveal identities slowly and carefully before they become fully formed.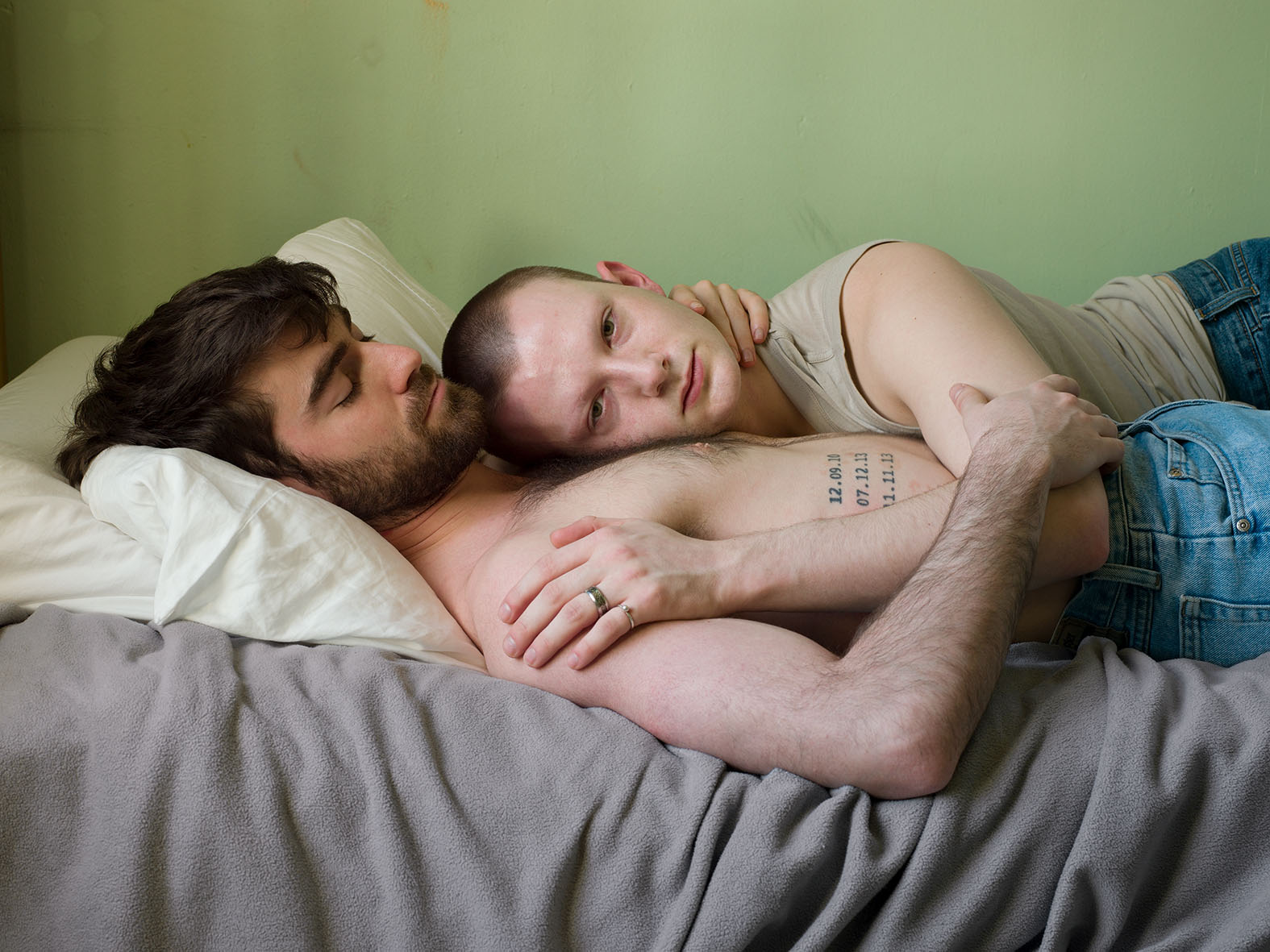 The poetry continues to reflect Jess' interest in the relationship between artist, subject and viewer – and how these dynamics are replicated between writer and reader. Although the book is made up of Jess' close friends and peers, the ambiguity of the addressed 'you' in the texts creates a feeling of unknowability. "I can look at you without an audience, take my time," Jess writes at one point. At times, the subjects appear to speak the lines themselves, eliminating the author and instead creating dialogues across the book's pages, where elsewhere Jess articulates the uncertainty of the photographic form itself: "We embarked on this together, each believing in the process // but not knowing what the outcome would be. We made one portrait, then another, then another," they say in one text.
Elsewhere, "Where is the line between me and you?" is printed as a single line opposite a blank page, an image of Vanessa swimming in the rain is the only photograph in sight. This might be the book's central mantra, the concerted effort to probe the grey areas of agency and personhood through photography. Jess notes that in none of the five included self-portraits do they look at the camera. The intimacy between viewer and artist is demoted in favour of this pluralistic 'you', encompassing every subject, reader and viewer. "This work went really subjective," Jess says. "It's less about asserting an existence and more about really mining all of the nuance of being a person… and my own personhood."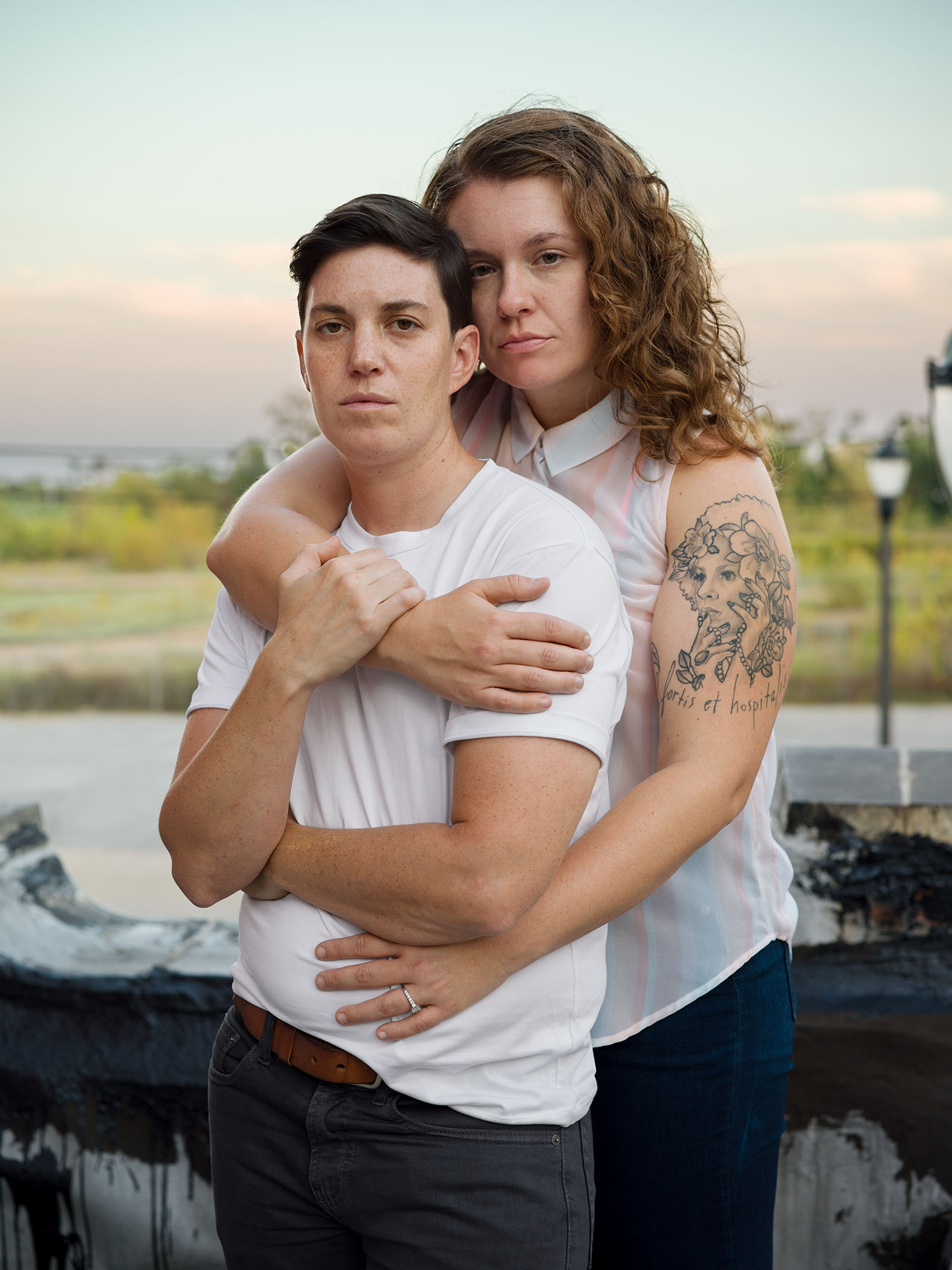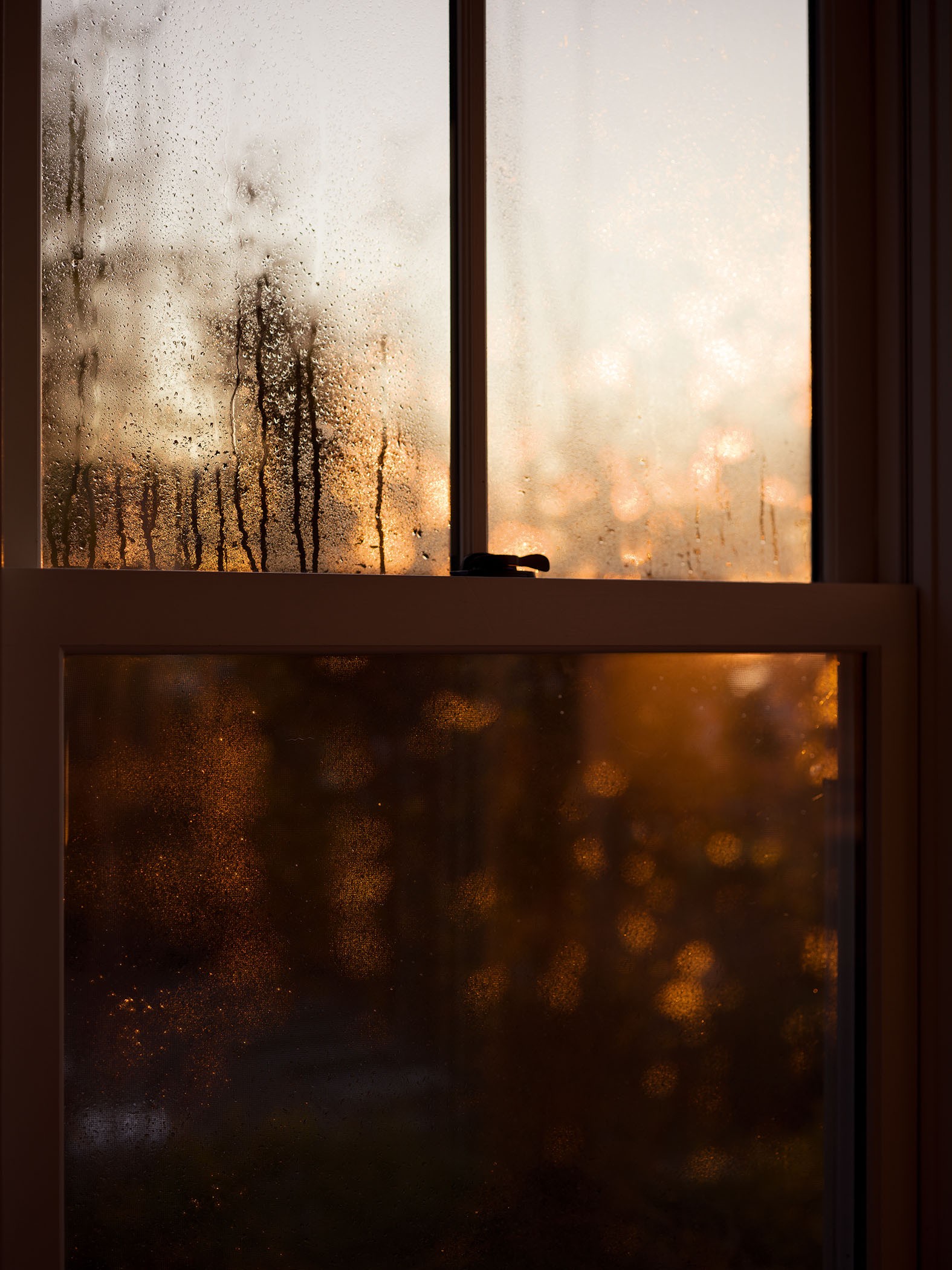 Jess T. Dugan's Look At Me Like You Love Me is out now via MACK.

Credits
---
All images courtesy of the artist and MACK

Tagged: