Main image courtesy of Miu Miu, Burberry, and Thom Browne.
How uniforms went from classroom to catwalk
From Miu Miu to Thom Browne, preppy high school wear and rebellious collegiate dressing have become a major part of our current aesthetic.
Main image courtesy of Miu Miu, Burberry, and Thom Browne.
Remember the viral TikTok trend inspired by Alexa Demie's going-to-school outfits as Euphoria's Maddy? Each video featured a TikTok sound taken from a Spongebob episode and saw people change into their wildest –and often hottest – fits to be in 'proper' uniform for the internet-christened Euphoria High. And while Maddy has become one of the internet's inarguable main characters and inspired countless memes (including heavy hitters "Is this fucking play about us?" and "Bitch, you better be joking"), this viral trend speaks to a wider interest in uniforms seen of late in fashion across the board. As designers play with schoolyard motifs, high-school-set TV shows become more popular than ever (shoutout to Sex Education, Euphoria, Elite, and HBO Max's Gossip Girl), and letterman jackets take over street style; what exactly is it about of uniforms that's bewitching fashion today?
Well, for one thing, there's fashion's inherent appetite for subversion and satire that the trend appeals to. The antithesis of personal style, speak to anyone that wore them at school and they'll tell you of detention-worthy attempts at screwing with them to make them look interesting — perhaps adding a pin to a lapel, or shortening a pleated skirt or striped tie. Seen outside the schoolyard, though, the recuperation of uniforms speaks to the undeniable irony in fashion's approach to preppiness (c.f. basically any outfit worn by Tyler, the Creator), as well as the against-the-grain spirit of going back to the basics — rejecting the tidal waves of endless trends in favour of something consistent.
The designer to have perhaps made the most out of uniforms as a brand code is, of course, Thom Browne. Wool suiting pleated skirts, cropped suits, and preppy knitwear are what make up the brand's signature look, and, despite the brilliance of Thom's more forward pieces, like the fantastic explosions of volume and shape à la Georgina Godley Lumps and Bumps he presented for AW22, many celebrities like Oscar Isaac and Dan Levy still often opt for his uniform (the former even wore a custom trompe l'oeil dress by Thom for the Met Gala last week) There's something both amusing and fascinating about seeing these larger-than-life personalities all wear a version of the same uniform – stars, they're just like us.
On that note, though, it's worth highlighting the sense of belonging that uniforms foster, serving as – as their name well implies – a cipher for sartorial egalitarianism. The whole point of them is that they serve to standardise, an idea Thom has very much brought into his signature look. It's also not just celebrities that are seen twinning in Thom Browne, but also his employees. The house's employees are required to wear a uniform – a Thom Browne, though, so it's hardly a burden – to work. If you find yourself in New York City, keep your eyes peeled for the cool kids of his design team commuting to their Manhattan studio every morning – it's an image that speaks to the power of uniform to create a sense of belonging and conjure the sense of a club you'd love to be a part of.
It's not only Thom Browne who loves a uniform. Schoolyard style has been quite popular over the last couple of seasons. Just recently for AW22, Arnaud Vaillant and Sébastien Meyer of Coperni set the runway for their latest show in a high-school-like setting, showing a myriad of tailoring experiments like hooded jackets, twisted suits, and belted crop tops. Conner Ives explored some American school archetypes like the Highschooler, Dance Team Girl, and Valedictorian for his AW21 collection, and Raf Simons leaned into gothy prep for his SS22 collection. Miu Miu's AW22 sporty-prep silhouettes had an air of Catholic high-school uniform to them, and while Mrs. Prada's girl this season was definitely giving Kirsten Dunst in Wimbledon, she also had somewhat an air of a Serena van der Woodsen (albeit a bit edgier, of course).
Y2K comes into play. Of course. As Gen Z discovers the magic of the 00s, they run into masterpieces like Britney Spears' …Baby One More Time (high-school uniforms never looked better), and discover endless inspiration for their next outfit –see Olivia Rodrigo wearing Britney's iconic dump him tee shirt. It wouldn't be unfair to state, in fact, that Olivia is a driving force behind the current wave of high-school aesthetics – her good 4 u and brutal music videos are set in high schools, she released a concert film called SOUR prom last year, and the theme for her current tour is also prom, almost single-handedly putting high school in its main character era.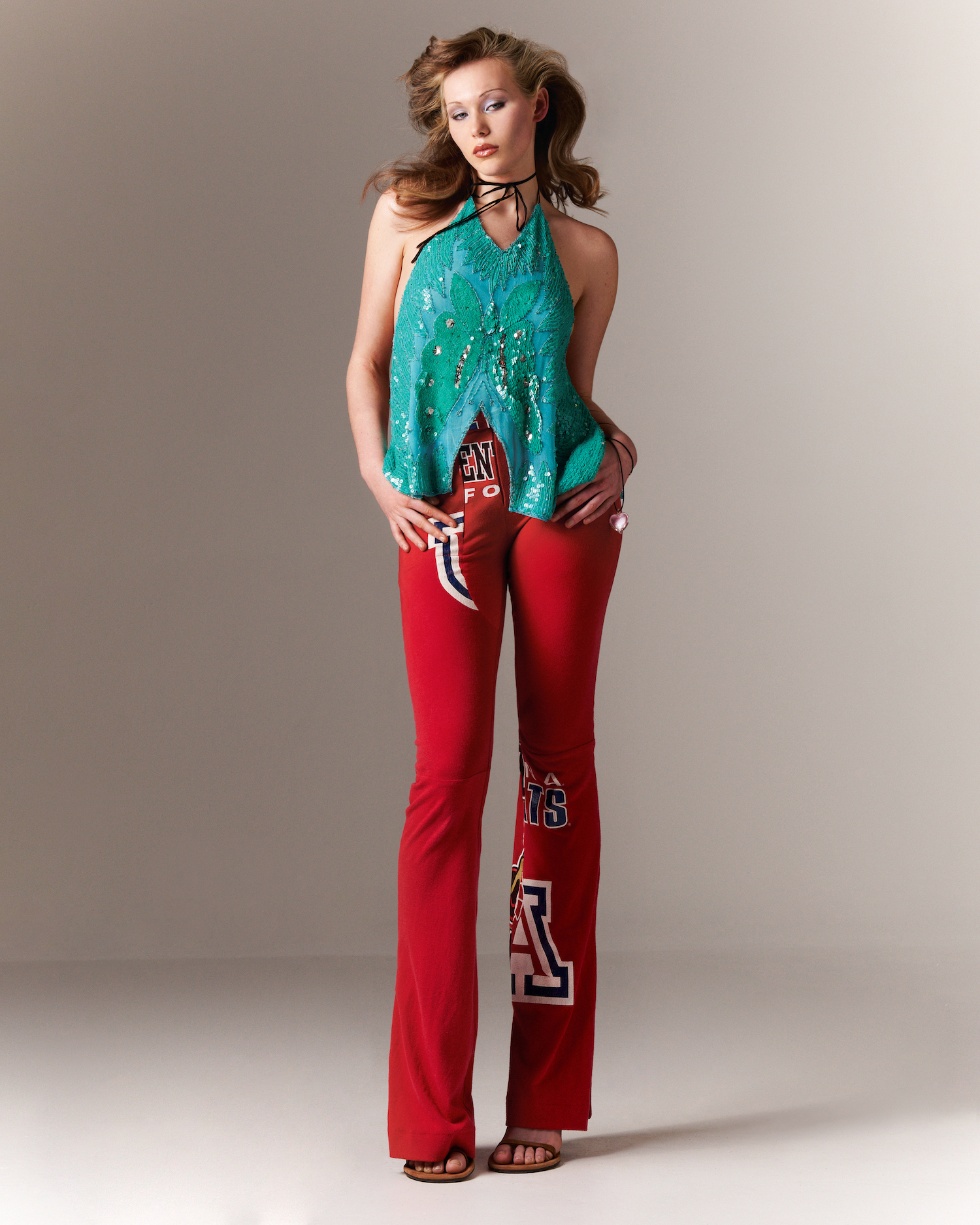 While there are the fetishisated, camped-up uniforms we've discussed so far, there's also prep — and the two couldn't be further apart. In America, uniforms and varsity motifs are also a cipher for wealth, as their depiction in film and TV is often equated to affluence. Think of both versions of Gossip Girl, Netflix's hit show Elite, and the iconic 2000s Mexican telenovela Rebelde, all of which costume their messy privileged teen characters in preppy high-school uniforms, which they often customise based on their personalities, inspiring us to now do the same. (Speaking of Rebelde, nothing will ever be more iconic than Mia Colucci using her pink Motorola Razr as the ultimate uniform accessory.)
Ralph Lauren is inarguably one of the most prominent faces of collegiate prep, and his work, together with fantasies of attending Ivy League universities and playing sports like polo or sailing, encapsulates the American ideal of wealth and affluence. Through this aspirational image of wealth in fashion and film, prep becomes the vehicle for a "fake it 'til you make it" approach to dressing (or, alternatively, "dress for the life you want."). While this preppy uniform fantasy has little to do with Y2K and Euphoria, it has a lot to do with fashion's recent appetite for rediscovering traditional sartorial elements – see the suit and tie, both of which are big for AW22.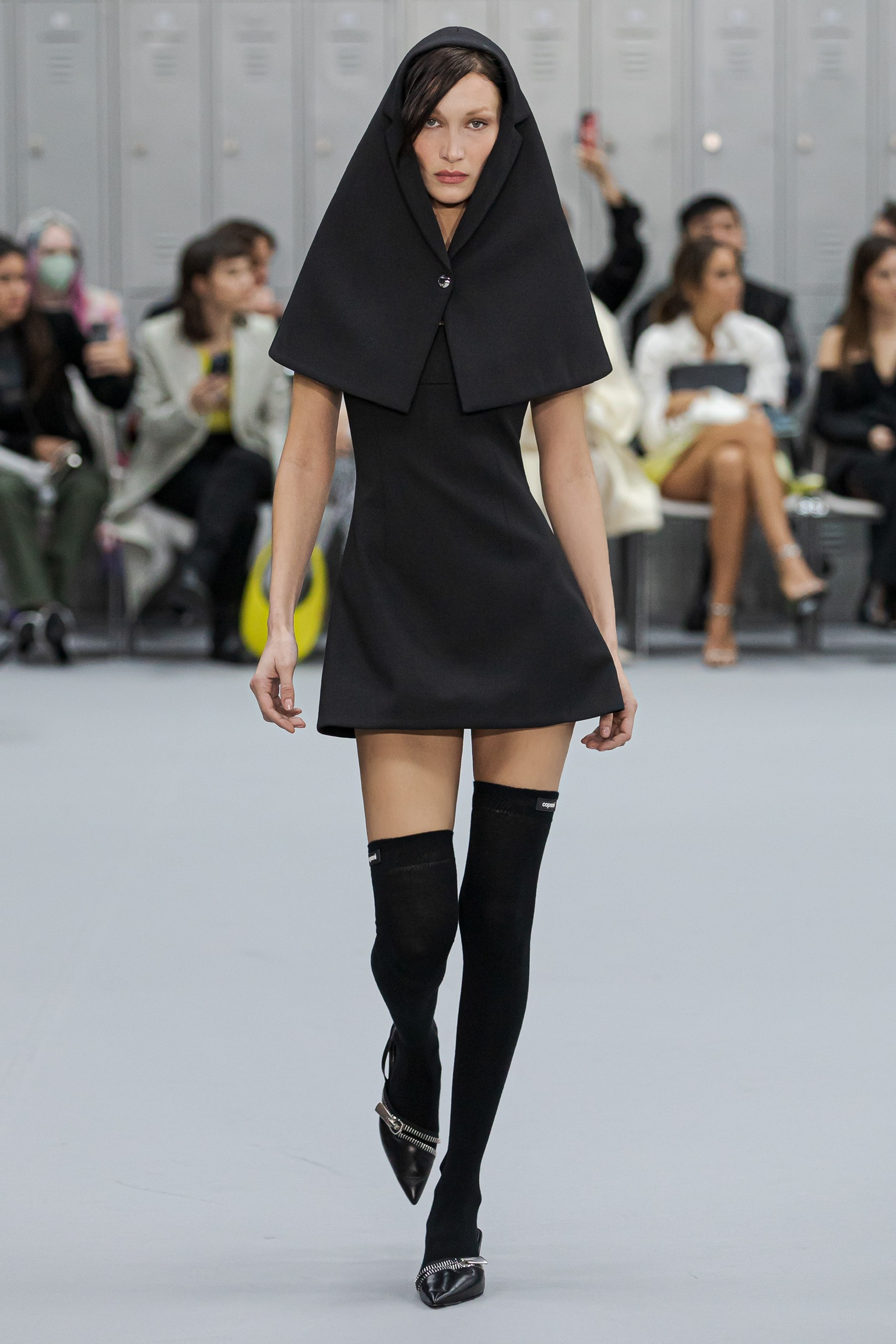 In Britain, where most school kids wear uniforms, schoolyard tailoring has also been a recurrent motif in Riccardo Tisci's vision for Burberry. A similarly scholastic tone figured in the late Virgil Abloh's work for both Off-White and Louis Vuitton, with his letterman jackets for the latter cropping up as streetstyle favourites during the AW22 season. Nigo's debut for Kenzo was also a collegiate prep-lover's dream, reinterpreting American Ivy League codes through a French and Japanese lens that, in some cases, struck a notably Wes Anderson-esque tone with its bright ochre yellows, khakis, and tartan and gingham plaids.
Elsewhere – as a way of expanding their vernacular of prep, and perhaps of reviewing their own history – Ralph Lauren recently collaborated with Spellman and Morehouse, two HBCUs (Historically Black Colleges and Universities), in the U.S. for a capsule collection that celebrated the contributions of Black Americans to the landscape of American prep (often depicted as almost exclusively white). It's a space that Wales Bonner has often explored in its output, looking to revise fashion history from a post-colonial, non-Eurocentric point of view. The London-based brand's AW21 collection is perhaps the best example, which explored the wardrobes of Black scholars in 80s Britain, and reimagined the academic attire of immigrants who travelled to the UK decades earlier to study at the Universities of Oxford and Cambridge. See also her ongoing partnership with adidas Originals, which constantly explores the brand's well-known varsity and sports uniform motifs through a lens of craft and elegant sensibility.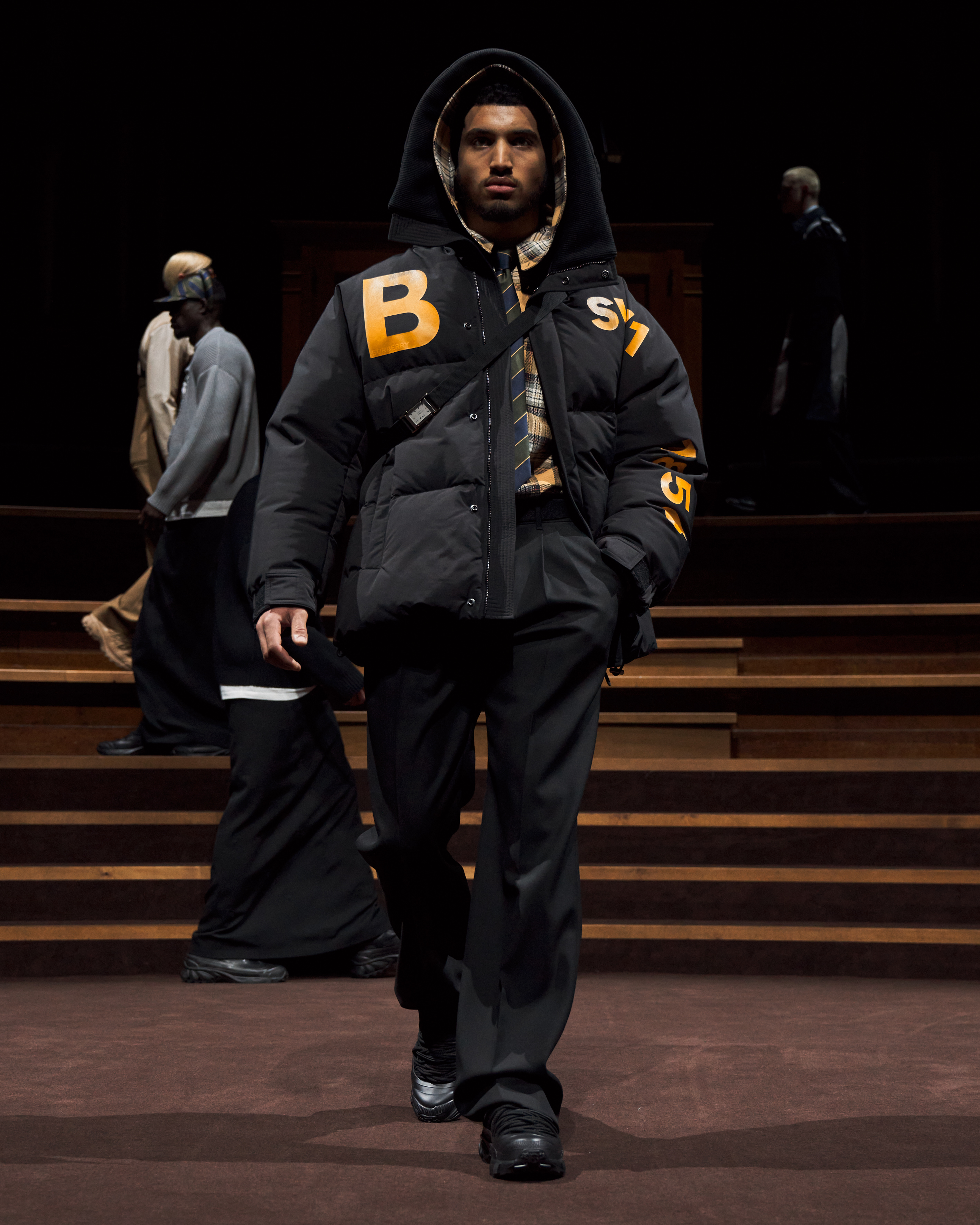 While the overall approach that designers have taken to uniforms has been to look for quirks amid the homogeneity that they offer, it's worth noting that what they're offering are still uniforms. What makes such standardised garments so interesting, though, is the fact that they serve as blank canvases, opening a world of interpretative possibilities to designers and wearers alike. While some folks may enjoy customising a Thom Browne suit or Louis Vuitton letterman jacket, some others enjoy the comfort of wearing the same The Row cashmere crewneck every day. Ironically, then, uniforms can often serve as conduit for truly individual self-expression. Whether you're looking for the sexy Y2K schoolgirl vibe, the Ivy League Americana fantasy, or the uber-chic cashmere-everything The Row look, how you wear these uniforms is a true testament to who you are. So fear not, you can still wear your cropped Thom Browne jacket and pleated skirt and not look just like any other girl. After all, like most things in fashion, it's less about what you're wearing and more about how.
Tagged: