Telfar is dropping a Gap collab this year
The brand will be taking its "not for you, for everyone" philosophy further than ever before.
|
17 January 2020, 11:33am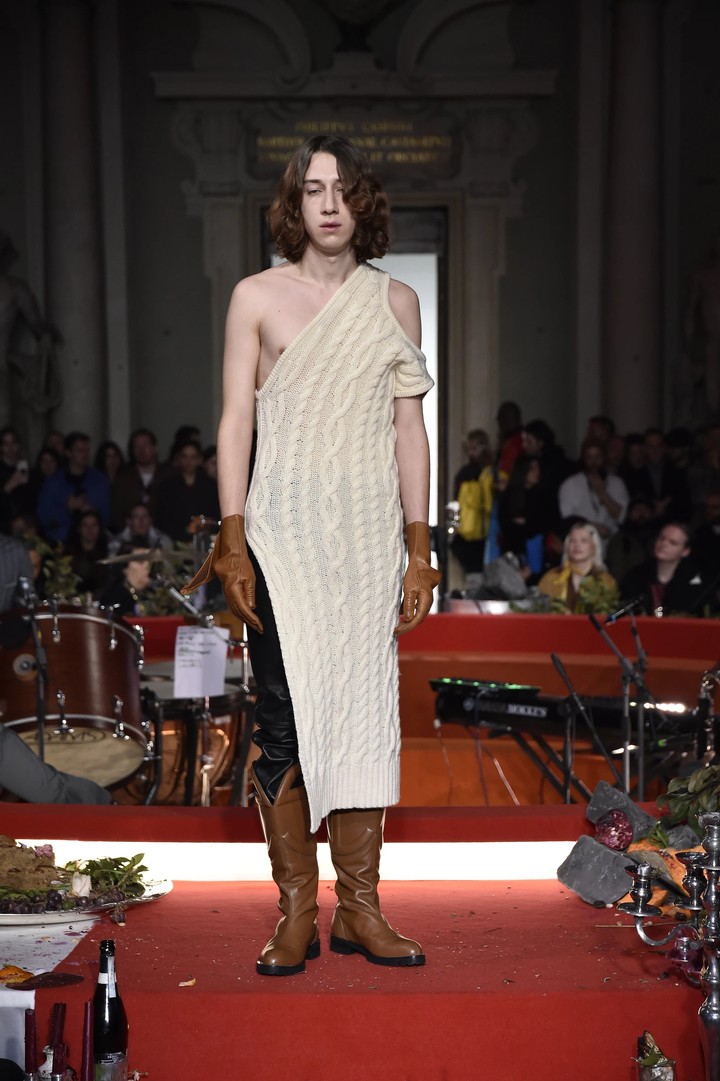 Image courtesy of Telfar
With its "not for you, for everyone" tagline, viral-hit tote bags and asymmetrical tank tops, accessibility and ubiquity are founding principles of Telfar. Take a look at any of their collections, and you'll quickly notice that the clothes are largely clever collages of the kind of basic, classic pieces you could find in anyone's wardrobe: jersey sweatshirts with puffer sleeves, or denim shorts spliced with fishnet tights. Now, with the announcement of the brand's collaboration with Gap, its wide reach is only set to broaden.
Celebrated last night at a party in the all-American mall mainstay's Paris flagship, with performances by Hawa and Yves Tumor, products from the collaboration between one of fashion's most disruptive forces and one of its most prolific will drop later this year. While details on what exactly customers can expect from the pairing are still under wraps, Telfar has hinted towards a broader offering of sizes and colours. "It's something that will strengthen the impact of what we want to do with the brand. Sizing is going to be a huge thing," the designer told Vogue.
It's this commitment to providing something for everyone that piqued Gap's interest in working with the brand, as its head of design John Caruso explained: "The brand values of accessibility, democracy, universal basics, and affordability came up really quickly in our initial conversation. Within the first five minutes of meeting them, I knew it was right."
"The type of brand that I am, I'm influenced by the Gap way of merchandising and designing things," Telfar continued. "The Gap customer was supposed to be everybody, literally anybody."