Comme des Garçons apologise for AW20 cornrow controversy
"We deeply and sincerely apologise for any offence it has caused."
|
20 January 2020, 12:15pm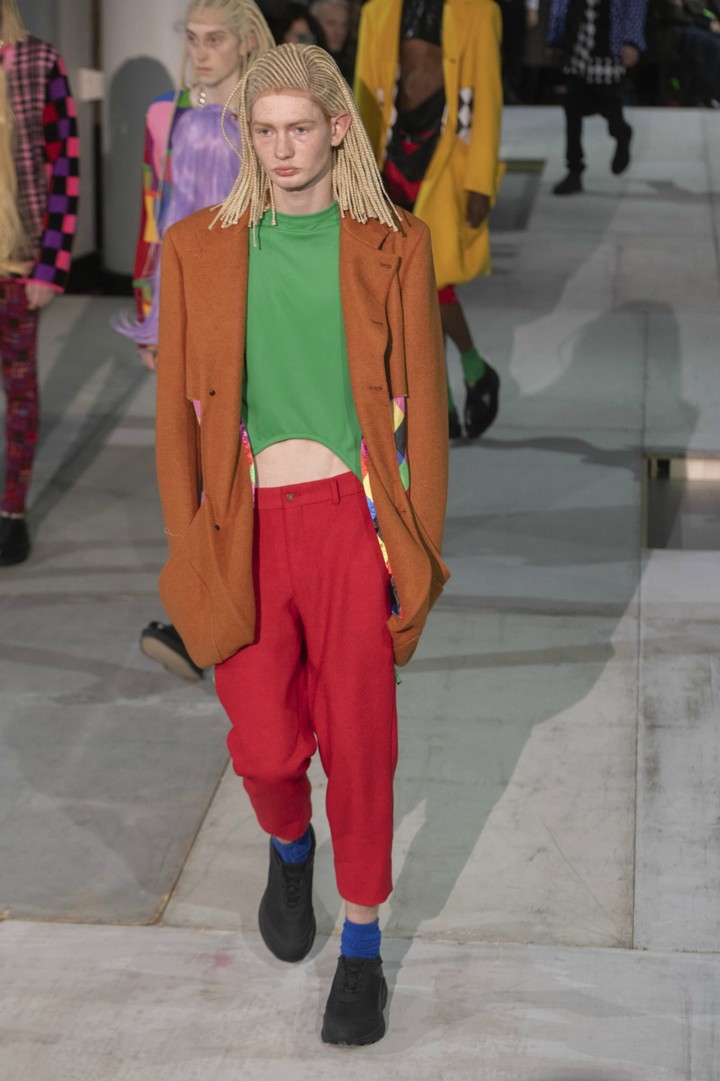 Comme des Garçons' Homme Plus show at Paris this past weekend became one of the season's most talked-about for all of the wrong reasons. On the runway, white models wearing Rei Kawakubo's latest menswear collection were styled in lace-front cornrow wigs, while the majority of black models wore their own natural hair.

It was a move that prompted wide fury across social media and in fashion circles. Diet Prada posted shots from the show shortly after it finished, pointing out that "CDG's decision to appropriate the braided hairstyles for white models is indeed problematic". Several prominent cultural figures weighed in on the comment section: model and activist Adwoa Aboah asked "Are we surprised?", DJ Kiddy Smile highlighted that "Colorism is real", whilst Munroe Bergdorf simply dropped an unambiguous "Nope" in there.
Since the show, Comme have issued a statement to Dazed. "The inspiration for the headpieces for Commes des Garçons menswear FW'20 was the look of an Egyptian prince," a spokesperson said. "It was never ever our intention to disrespect or hurt anyone – we deeply and sincerely apologise for any offence it has caused."

After initially dismissing criticism as "stupide" in a since-deleted comment, the show's hairstylist, Julien D'Ys, followed Comme by posting a statement on his Instagram page. "My inspiration for the comme des garçons show was Egyptian prince," it read. "A Look i found truly beautiful and inspirational. A look that was an hommage [sic]. Never was it my intention to hurt or offend anyone , ever. If I did I deeply apologize."
Still, the fashion community isn't convinced that Julien's decision was justified. As Instagrammer @carlasentme said: "Egyptian princes didn't have lace fronts. And even if they did, these should have been used on people of African or middle eastern descent."