See backstage photographs from the Gucci AW20 show
Legendary Magnum street photographer Bruce Gilden was there to capture the action.
|
21 February 2020, 1:04pm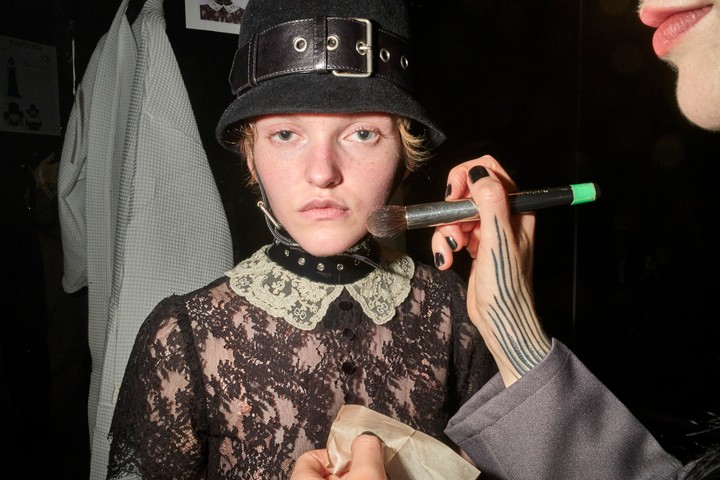 Bruce Gilden has been photographing the street since he first bought a camera in the 60s. The Brooklyn-born photographer has a distinctive style, often quickly shooting passers-by with a flash, and has shot projects all over the world, from his native New York to Haiti, Japan, and Russia. Now, however, he's at Milan fashion week at the behest of Gucci, who enlisted him to document the brand's AW20 show. Creative Director Alessandro Michele chose to take his audience backstage, unveiling the process behind the show while it was taking place. i-D spoke to Bruce about being behind the scenes at the latest Gucci extravaganza.
What was it like photographing the Gucci 'backstage' show this season?
I enjoyed every minute, and to be allowed into the middle of it all and take my pictures with all that energy around was great.
Did Alessandro communicate any particular mood prior to the show?
Not directly to me, but he allowed me to be around ahead of the show, as he did when I shot the men's show last month. This gave me a great insight into how he sees things and the world he'd created.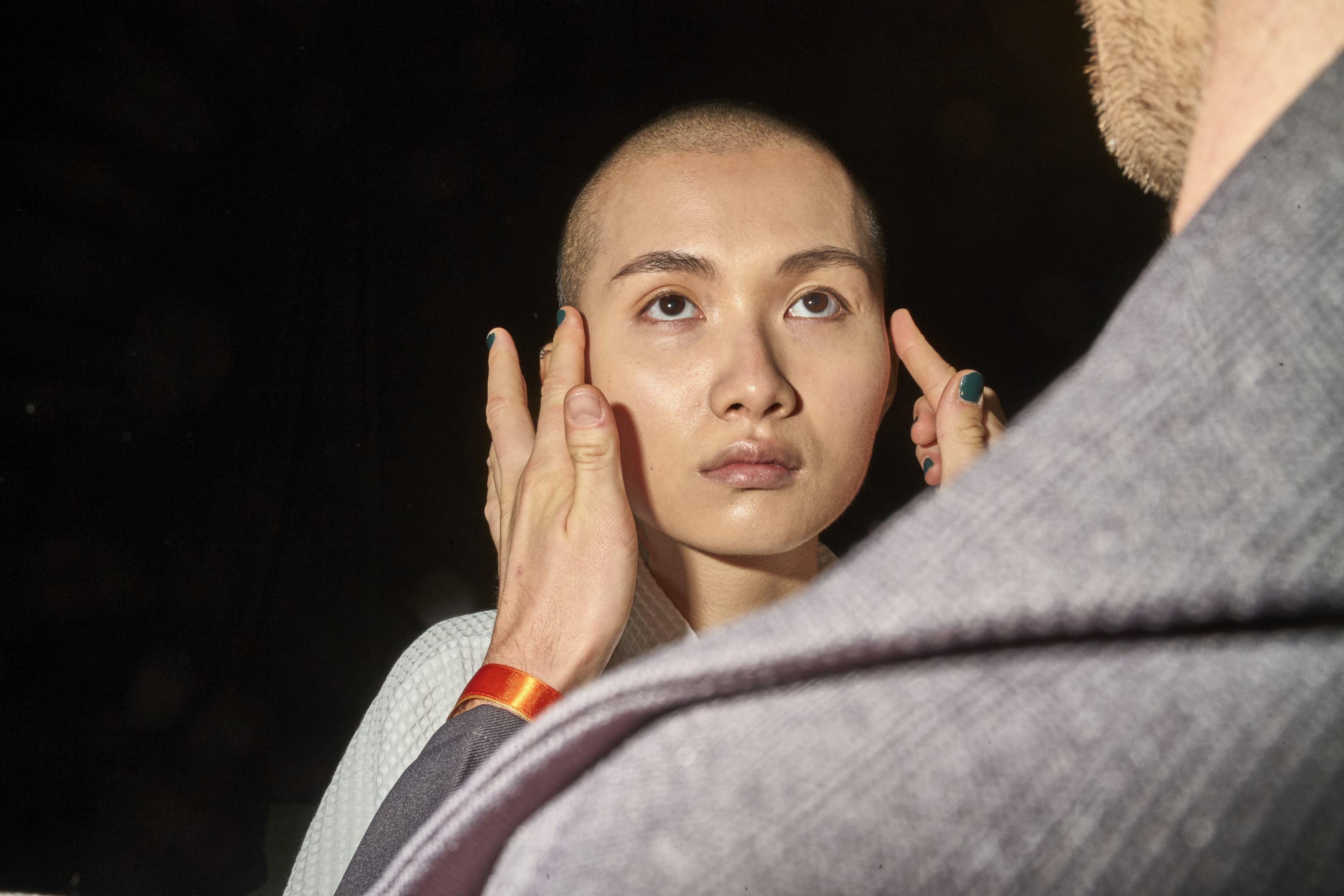 How do you feel about the more characterful Gucci casting
Their casting is always so unique and really brings Alessandro's creations alive.
What's your own relationship with fashion like?
I've always had an interest in clothes, and particularly had an eye for patterns. I enjoy making fashion pictures, but I'm not buying a new wardrobe each season!
What makes a collection interesting to you personally?
It has to have many levels -- not just the clothes, the whole idea and story. Alessandro, to me, has such a unique signature.
What is it about street photography that you still love (if you do)?
Street photography is in my blood, it's what I do. You never know what's around the next corner.
Where is your favourite place to people watch?
Wherever I feel the need to get my camera out.