Photography Mitchell Sams
Balenciaga AW20 offers a dark glimpse into the apocalypse
In an inky black auditorium at the centre of a maze of tunnels Demna's models splashed and stomped through a half-floating, half-sunken world.
Photography Mitchell Sams
The Balenciaga show this season, at Cité du Cinéma on the outskirts of Paris, in Saint-Denis plunged guests into darkness upon their entrance, navigating through a series of tunnels into the large auditorium. It was spatially disorientating -- a reflective surface covering the floor, guests unable to tell where was up and down, darkness mirroring darkness, an endless and bottomless black pit.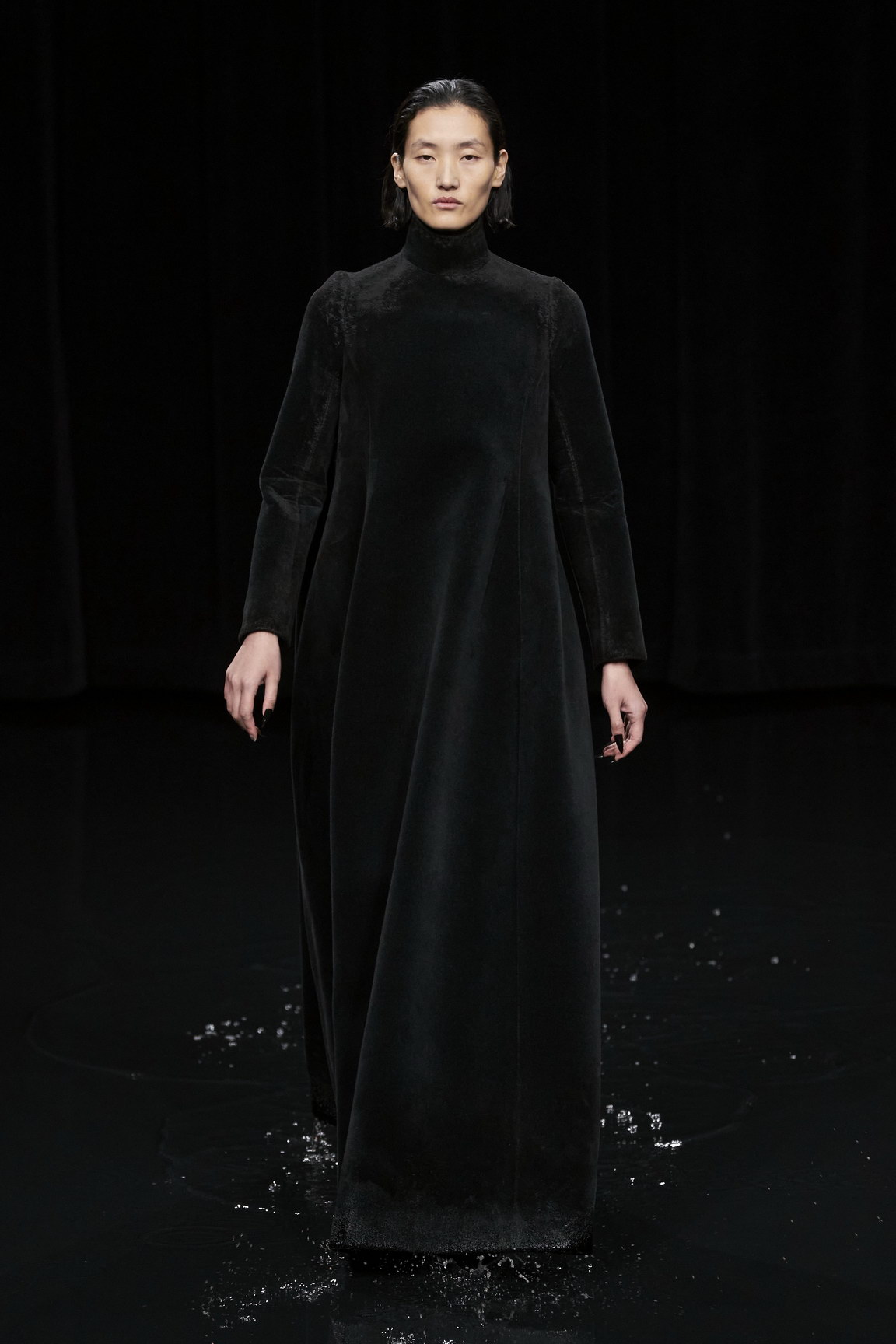 The ceiling illuminated, with digital renderings of clouds swirling on the LED screens overhead, accompanied by thumping industrial bass music. Underneath the light, the bottomless black pit revealed itself to be a watery abyss. It was hard to not read it as a metaphor for the climate crisis, the setting so wildly post-apocalyptic, so aggressive and dark. It felt like the world had been turned upside down.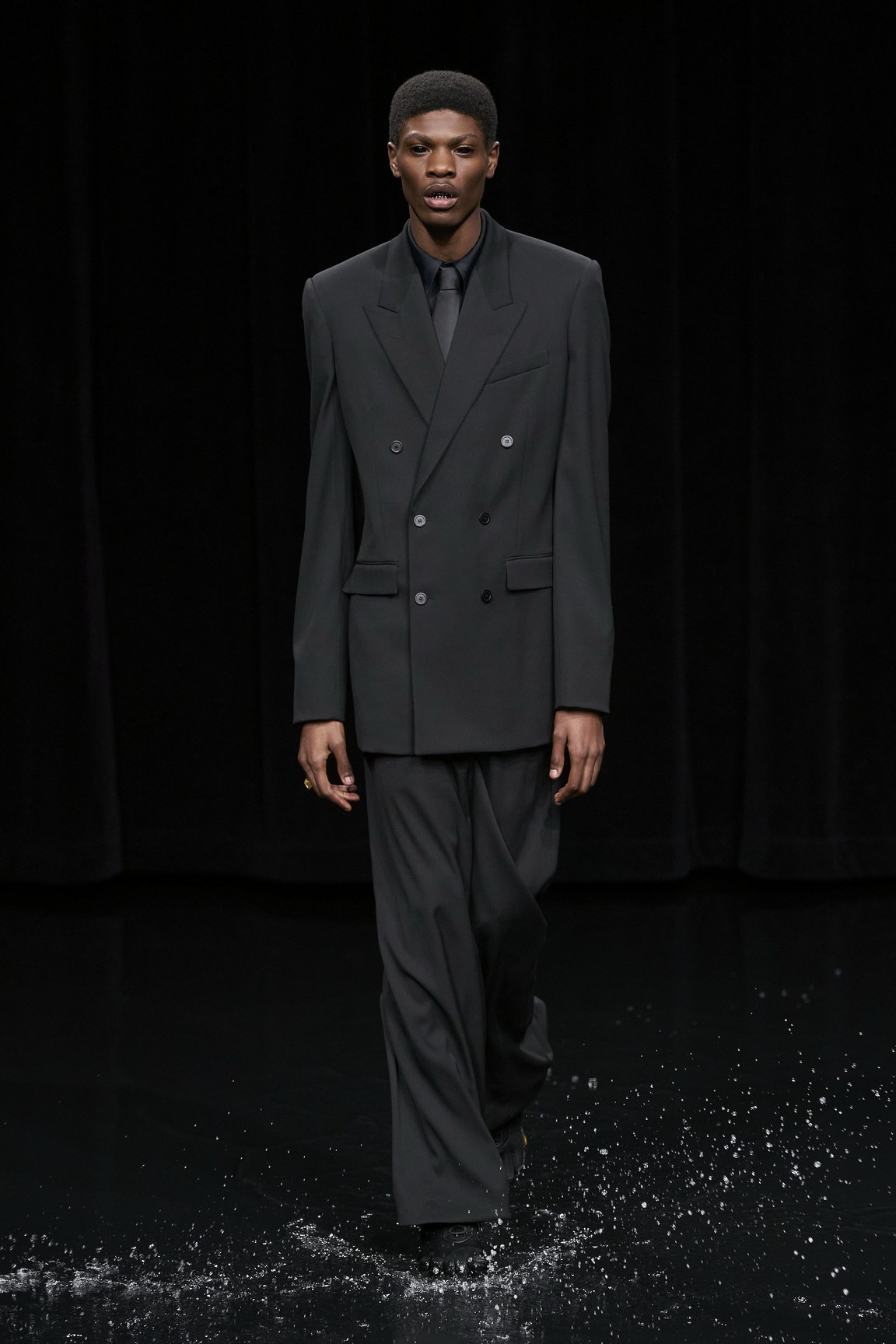 When the clothes arrived, they reflected the setting -- just as aggressive, just as dark. The opening looks of this epic show were informed by cultish dressing. All black woollens and velvets, maxi dresses, flowing capes, hoods evolving out of coats, long, ominous, billowing silhouettes.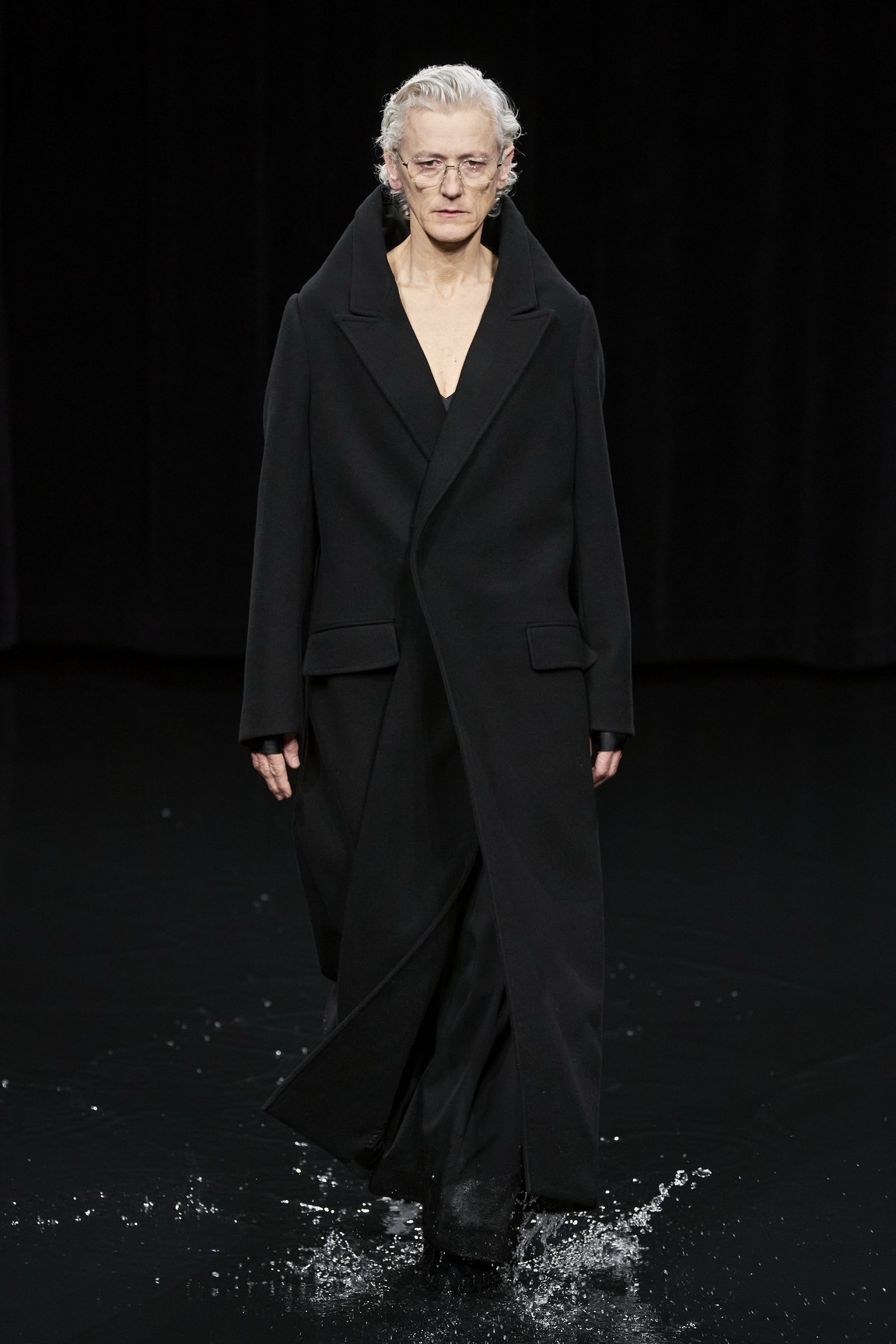 "Clerical garb and courtly robes are reimagined as casual wear," the notes suggested, "Mixing business with pleasure, hardcore aesthetics with classical traditions." There were giant pagoda shoulders, spiked rubber coats and dramatic elongated necklines, five toed shoes in collaboration with Vibram. Neoprene, nylon and motocross gear were reimagined as practical building blocks for this new world. "New gothic dressing" the notes said; or The Sisters of Mercy in wellies with iPhone charger accessories, stomping through this dark, submerged world.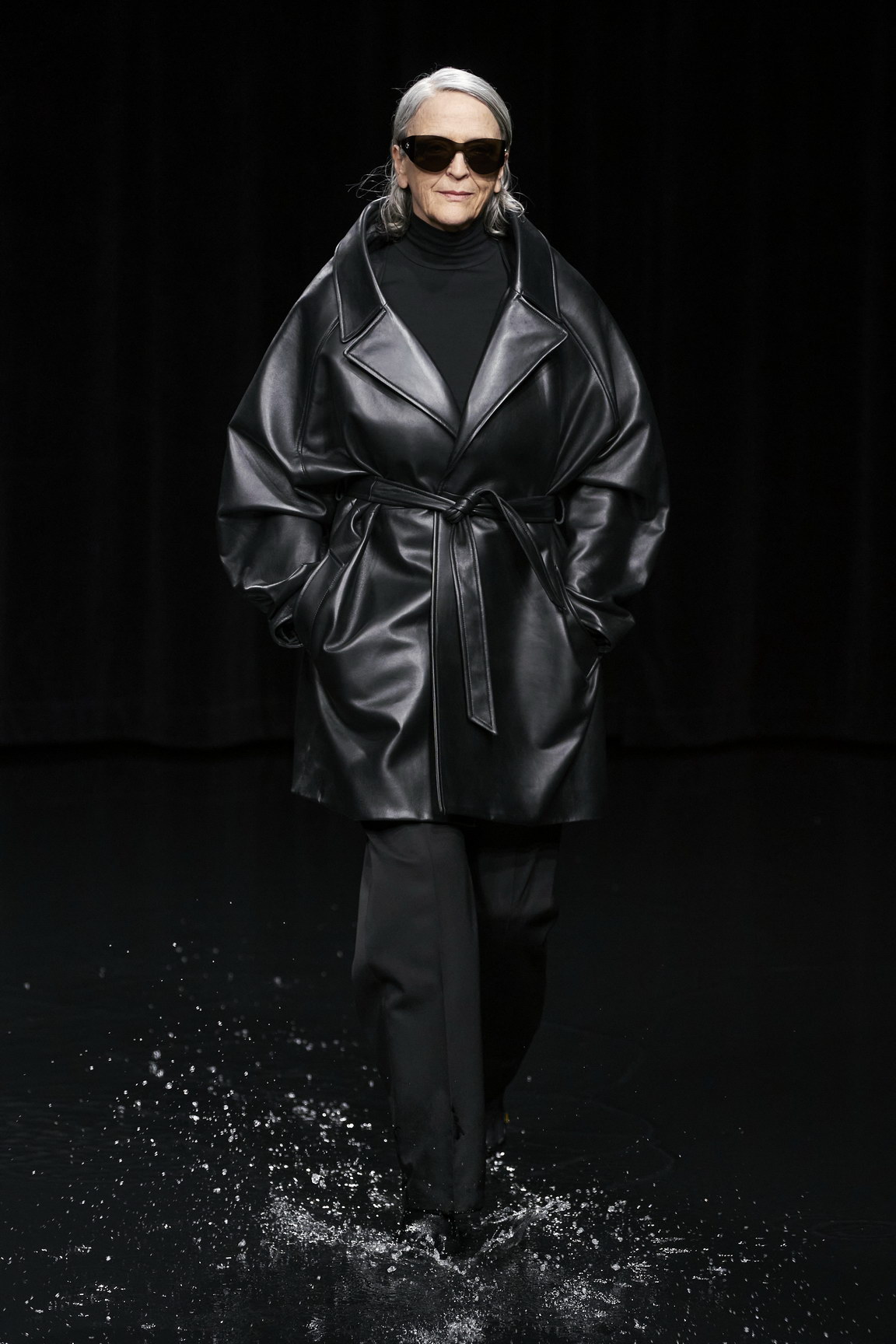 The black, Demna explained, was a tribute to Cristobal Balenciaga. It was the Basque designer's favourite colour. Demna reimagined Balenciaga's silhouettes as modern items of casual luxury -- reducing them to shape or idea and rebuilding them into new forms. It was, he said, a return to his own roots, the love of making clothes, the poetry of self-expression.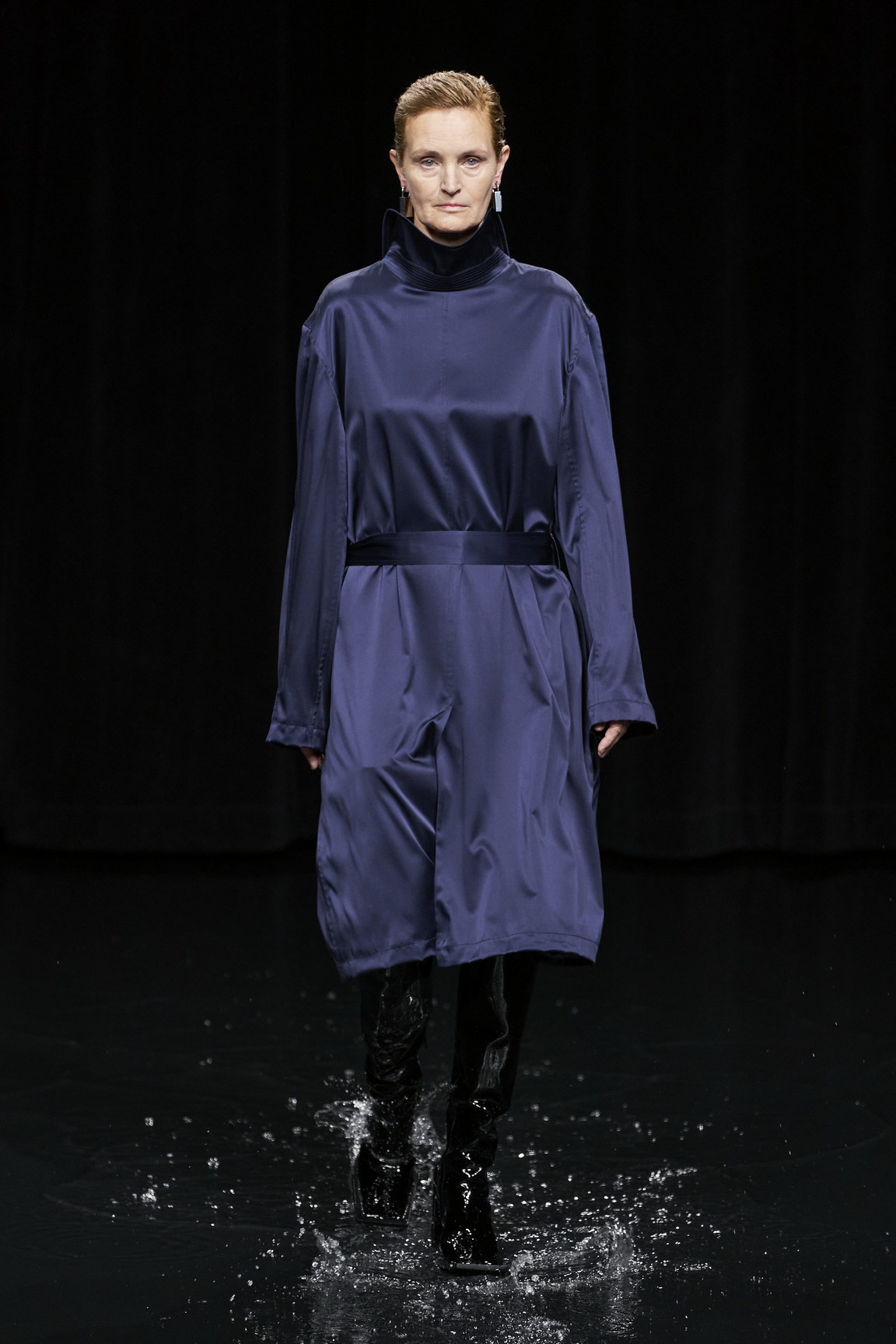 Against this simplicity -- striking silhouettes, black on black, aggression and beauty -- the set continued to swirl. It was a dramatic light show of rolling thunderous clouds and swarms of birds. It felt epic. By the time the clouds had rolled back, and the flames burnt out, the space was left in total darkness. No finale, but an incredible fashion moment.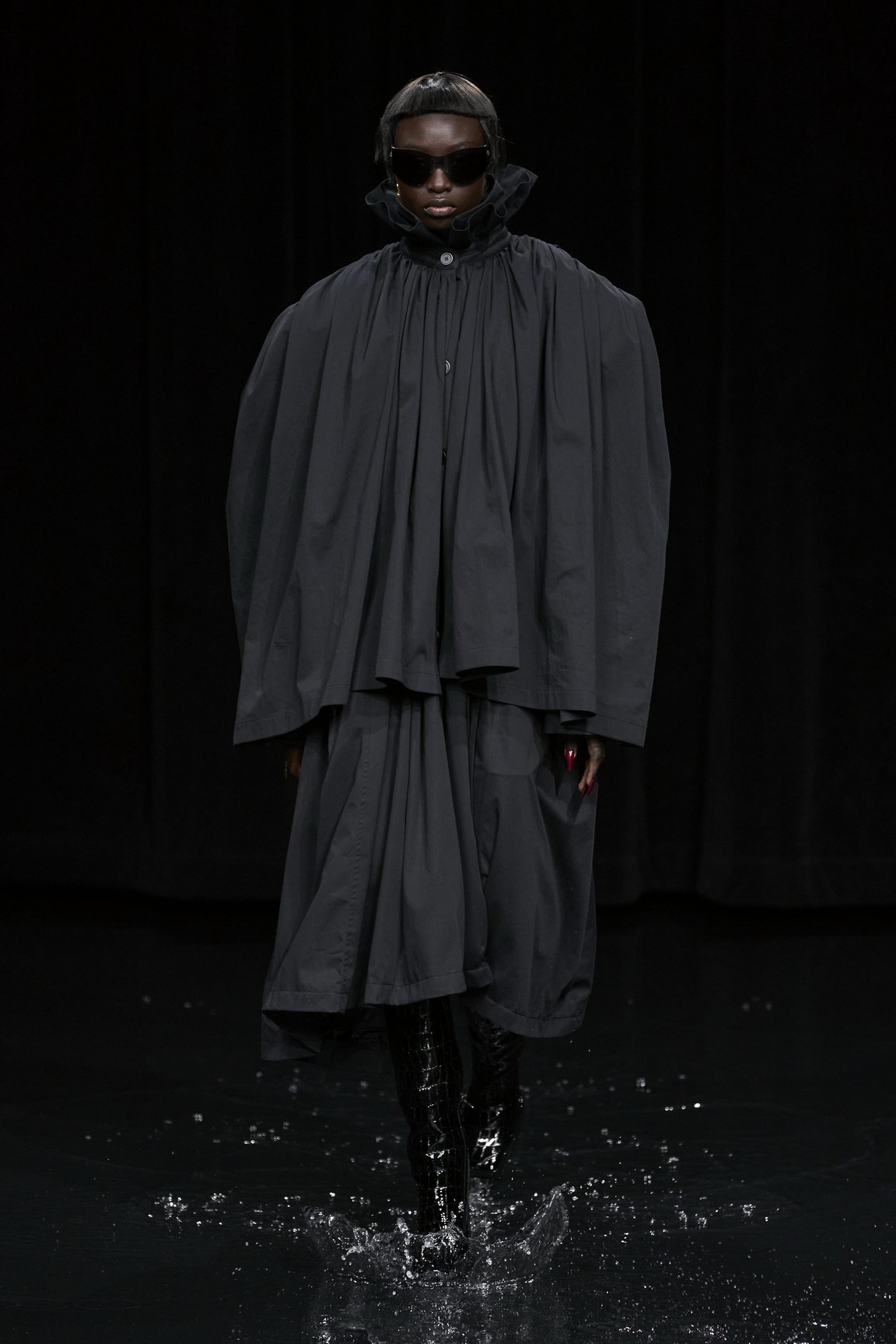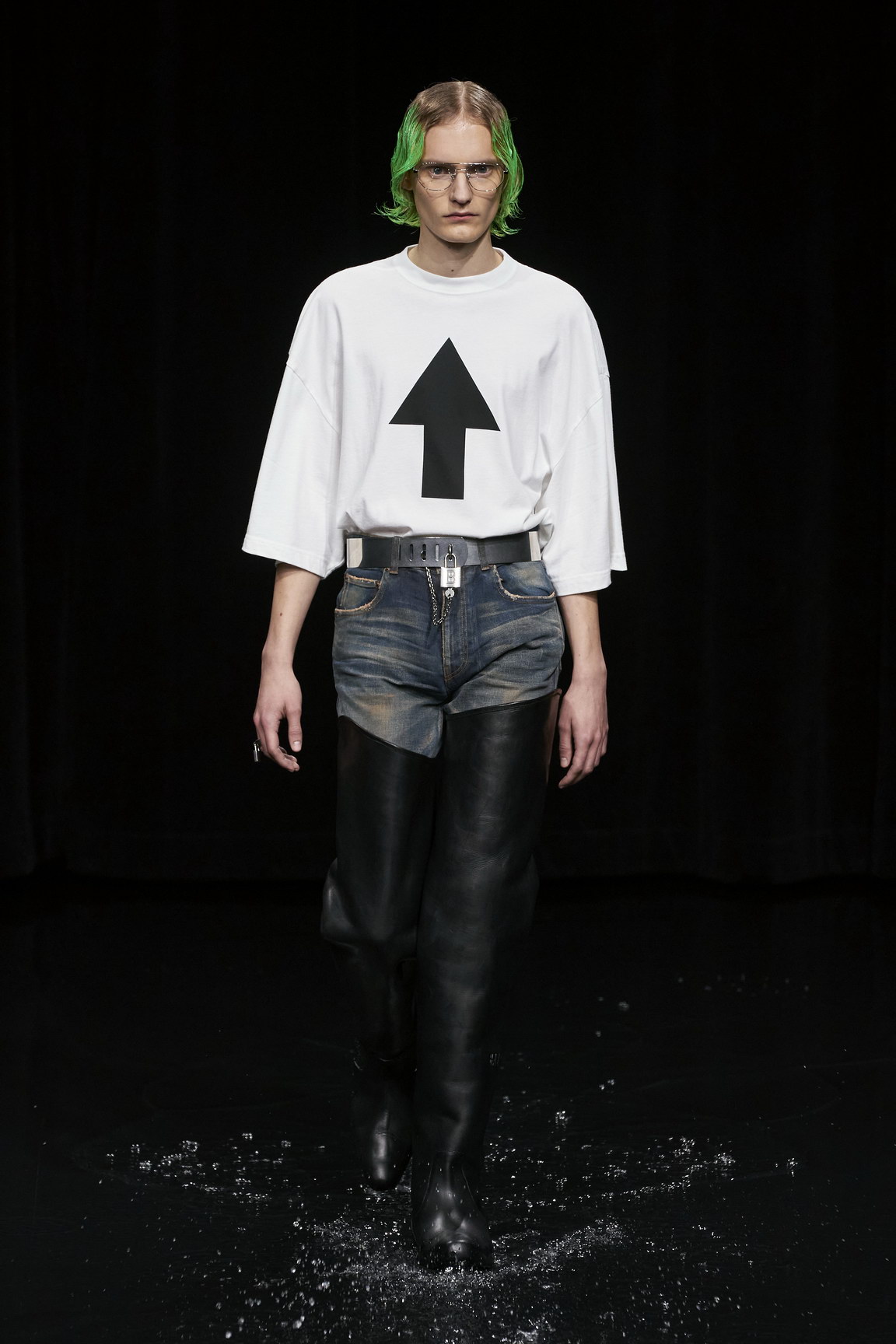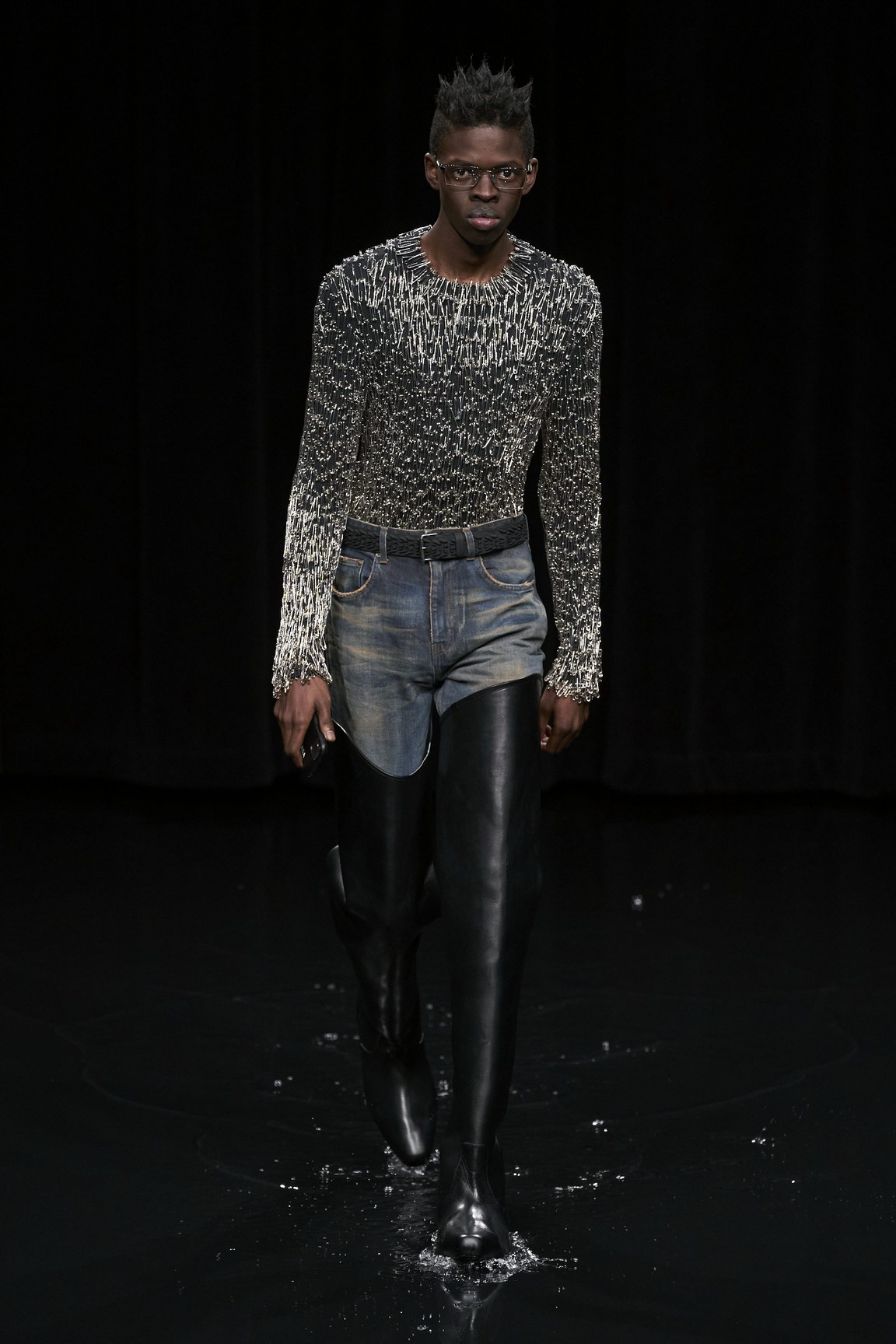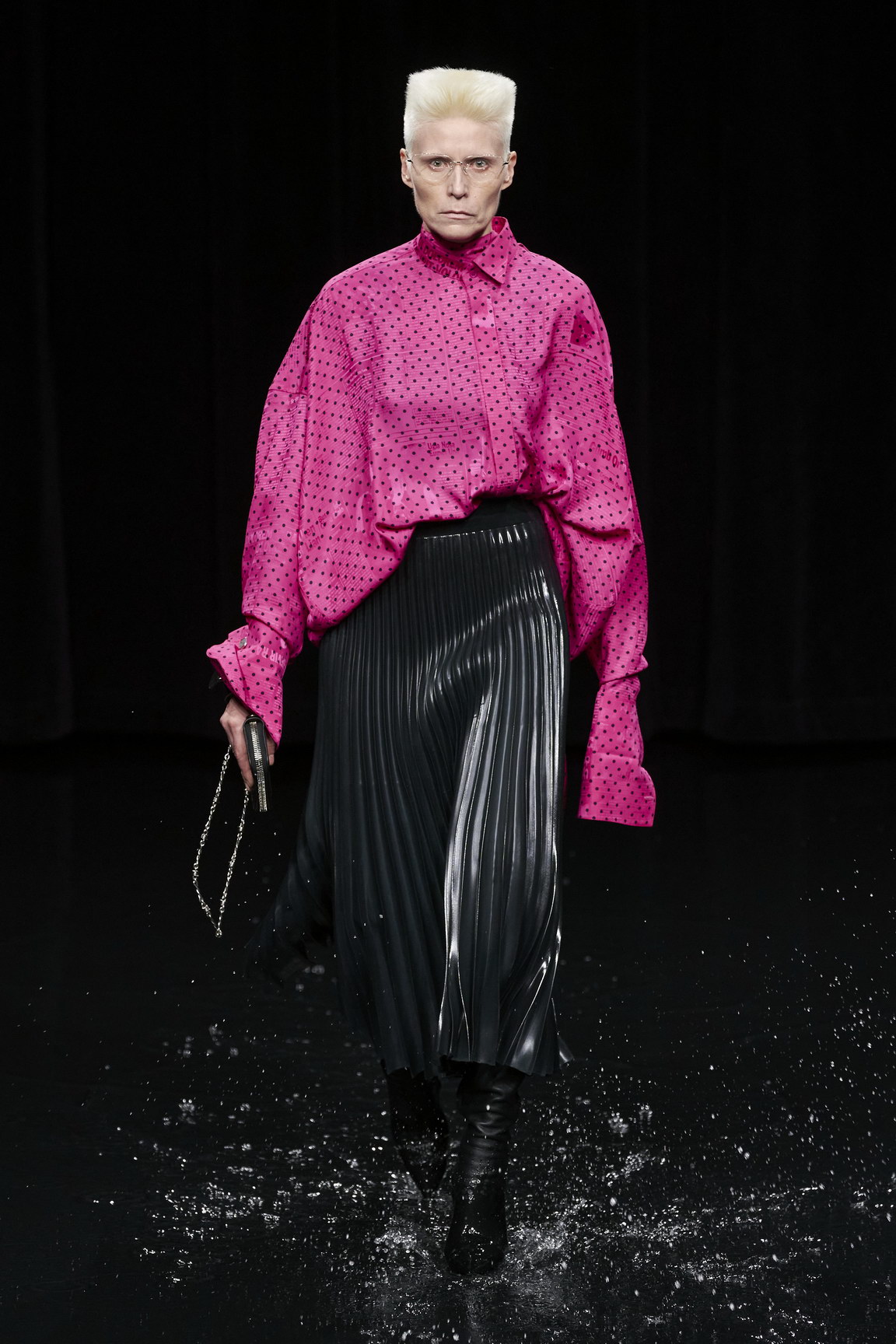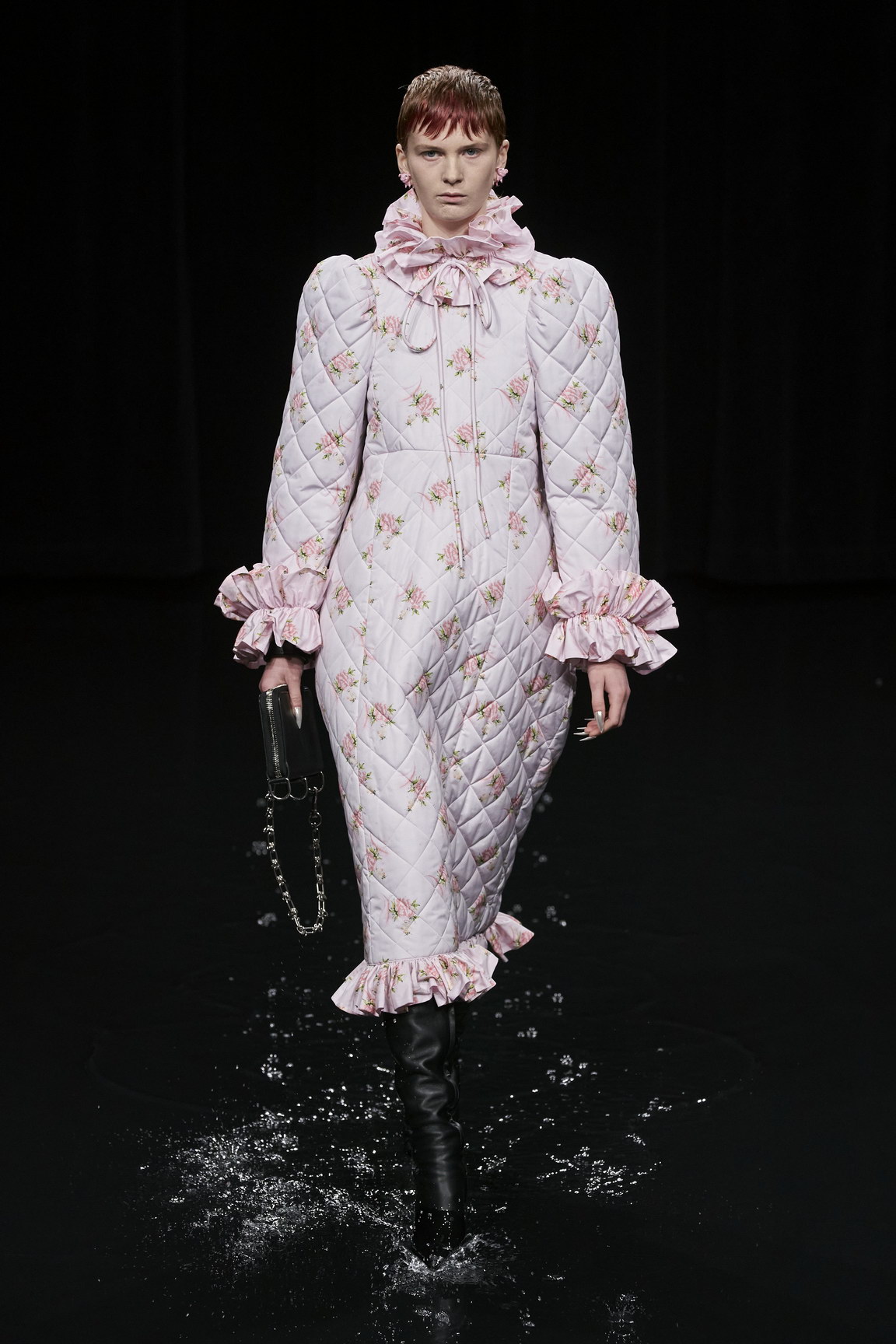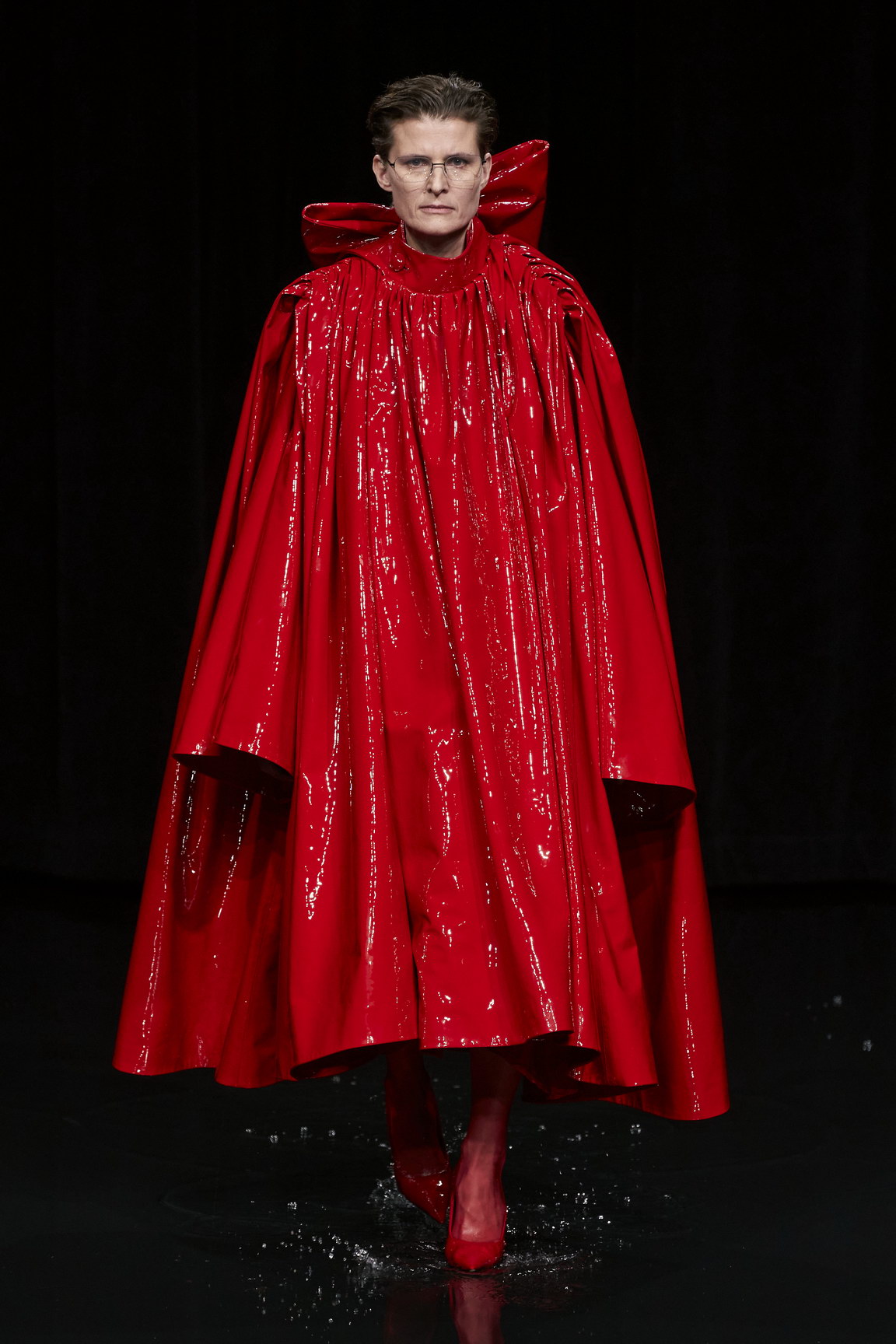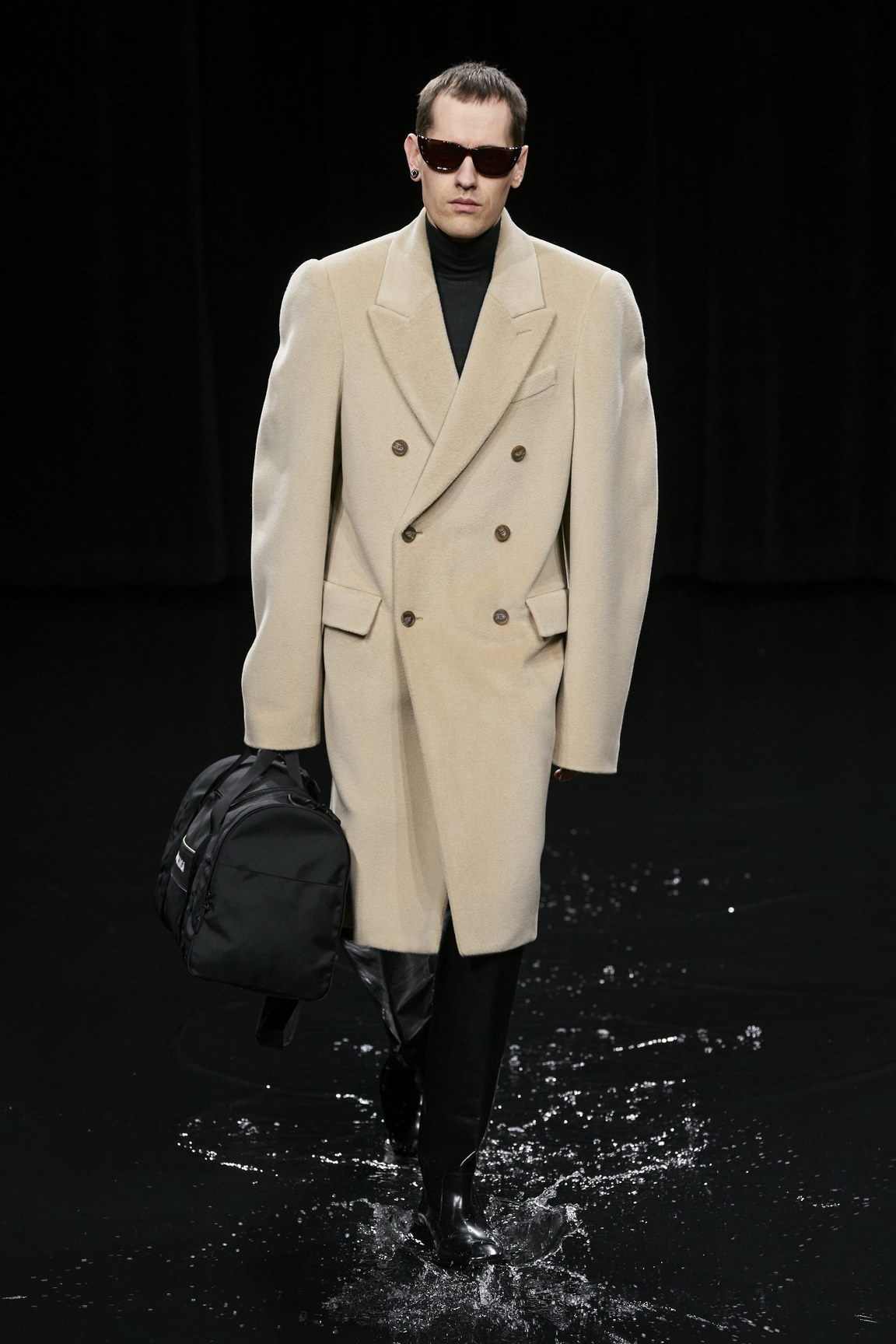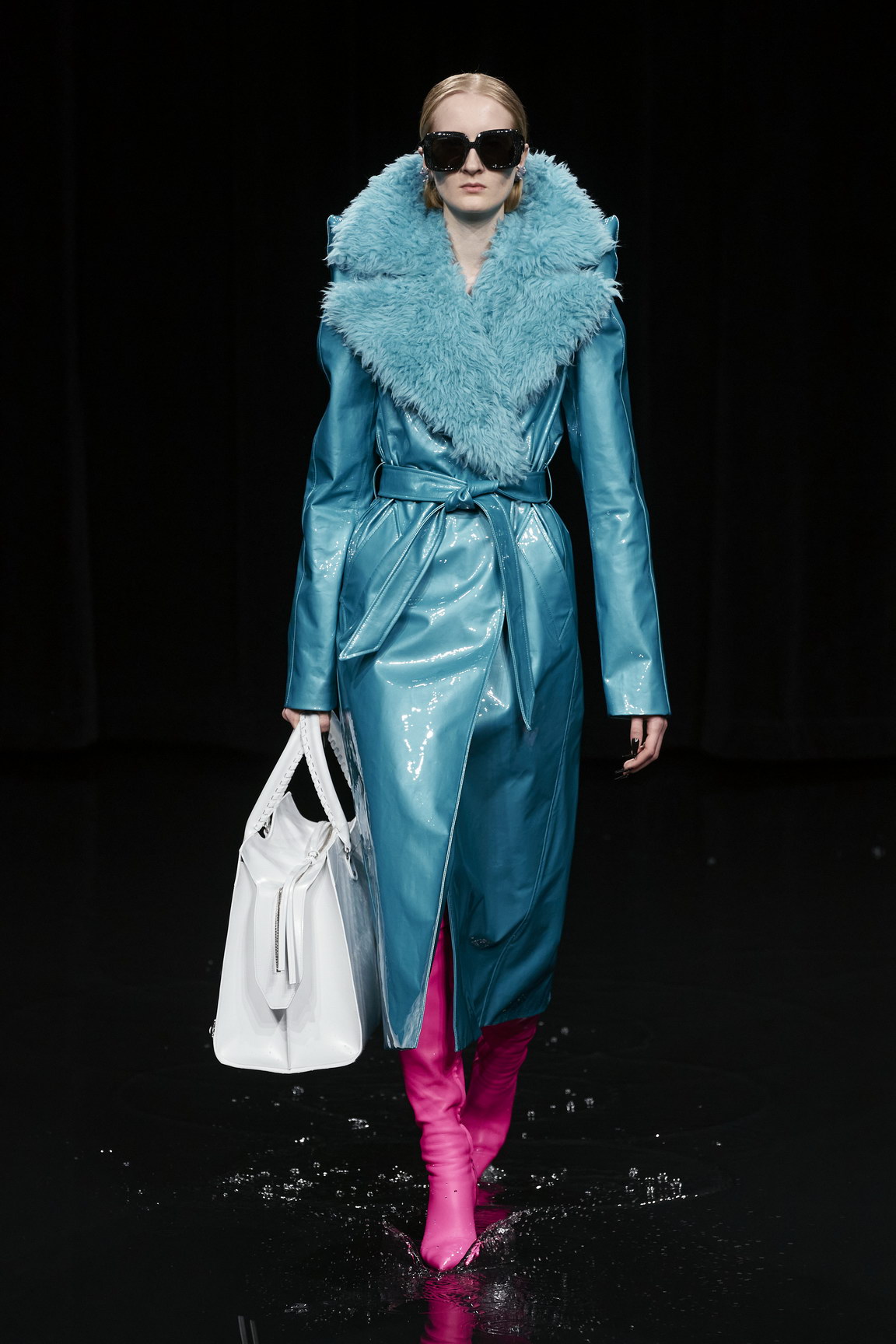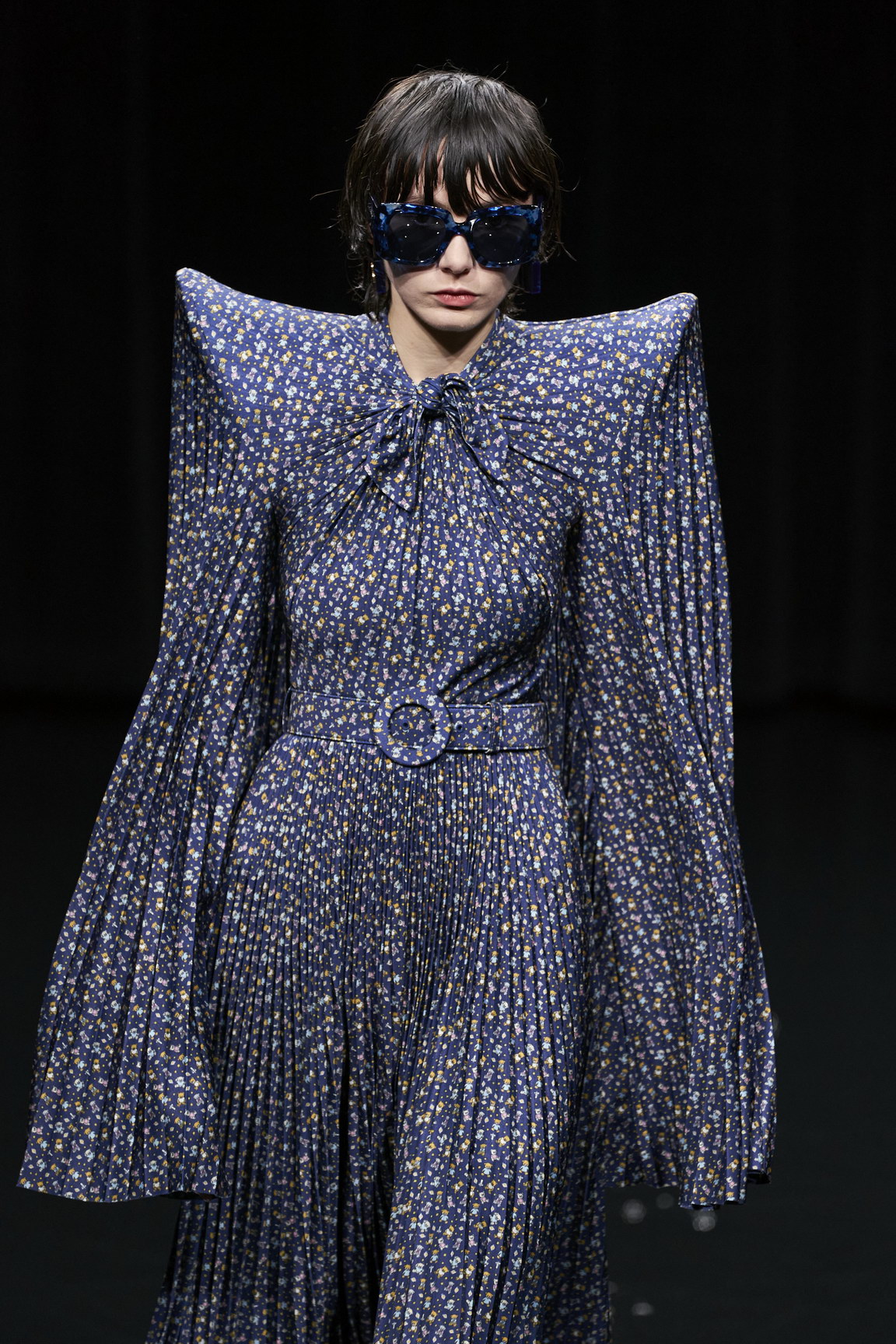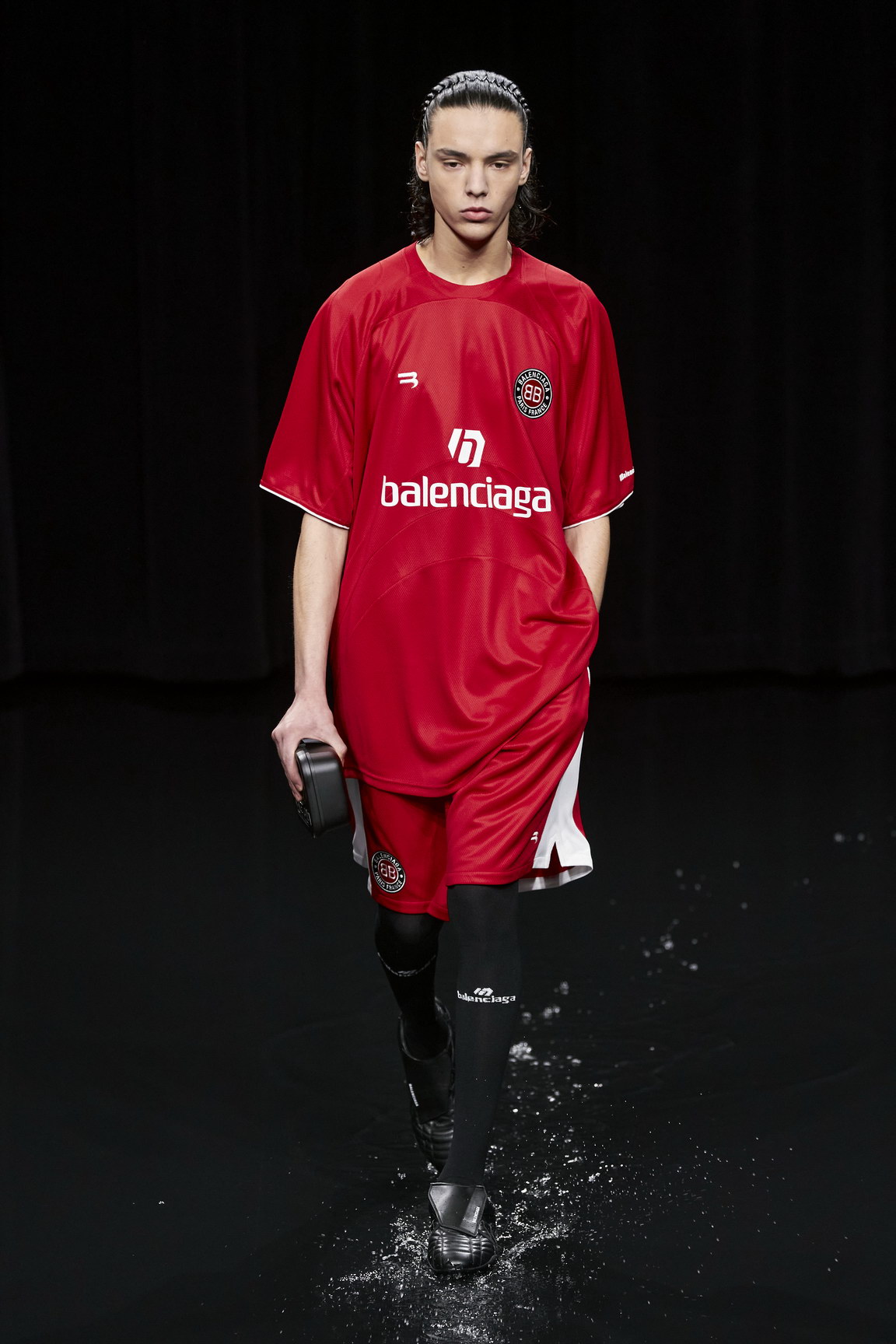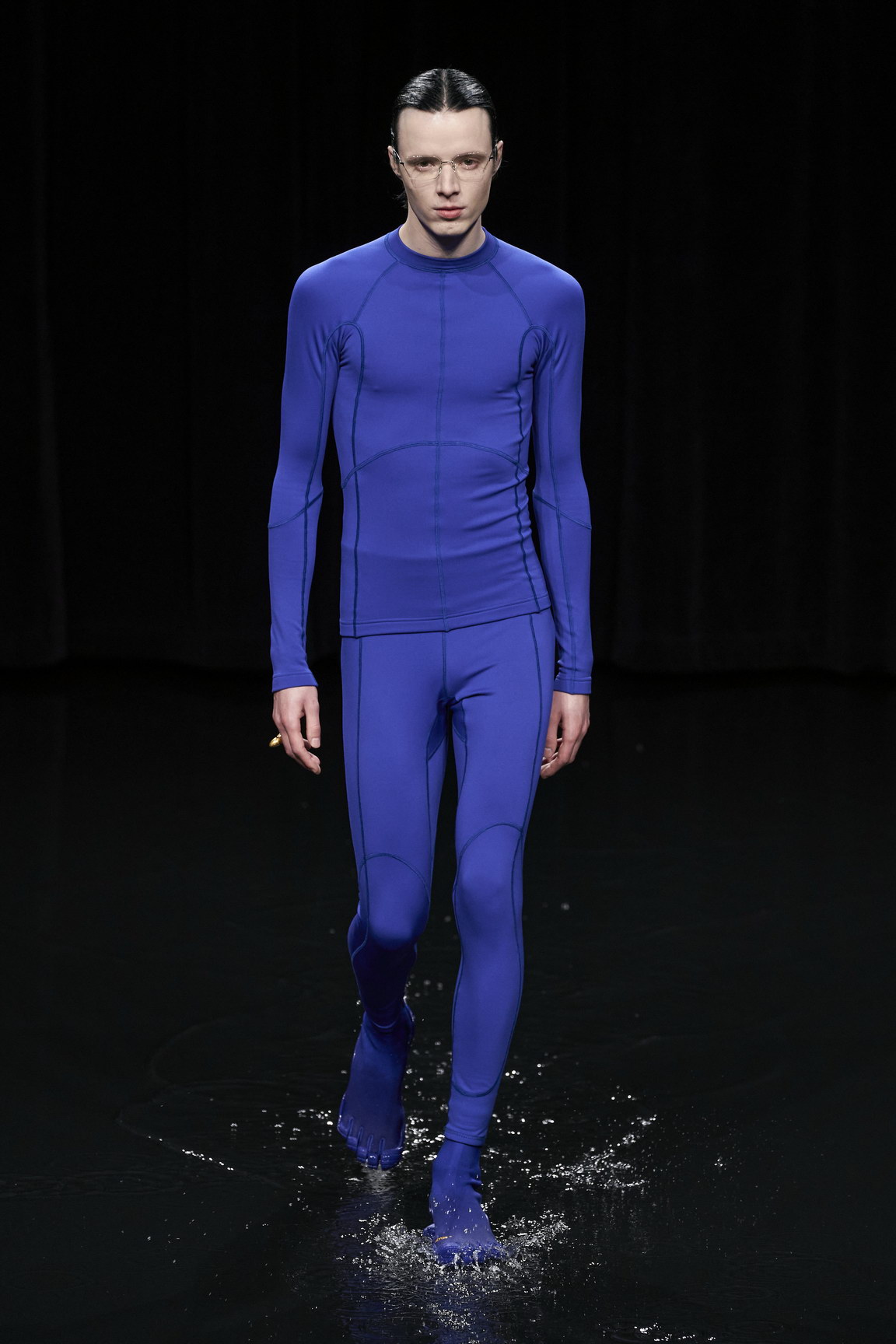 Credits
---
Photography Mitchell Sams