Photography Mitchell Sams
Junya Watanabe celebrates his teenage idol with a Blondie inspired AW20 show
This was the classic runway homage to a rock goddess, but not as we know it. Instead it was a collection infused with optimism, newness, and heaps of sex appeal.
Photography Mitchell Sams
"Theme: Sexy" was all the show notes gave us to decode this incredibly powerful show by Junya Watanabe on Saturday morning in Paris at the Hotel Potocki. The show invite, by Shepard Fairey, featured another clue — a rendering of Debbie Harry of Blondie, the eternal fashion inspiration.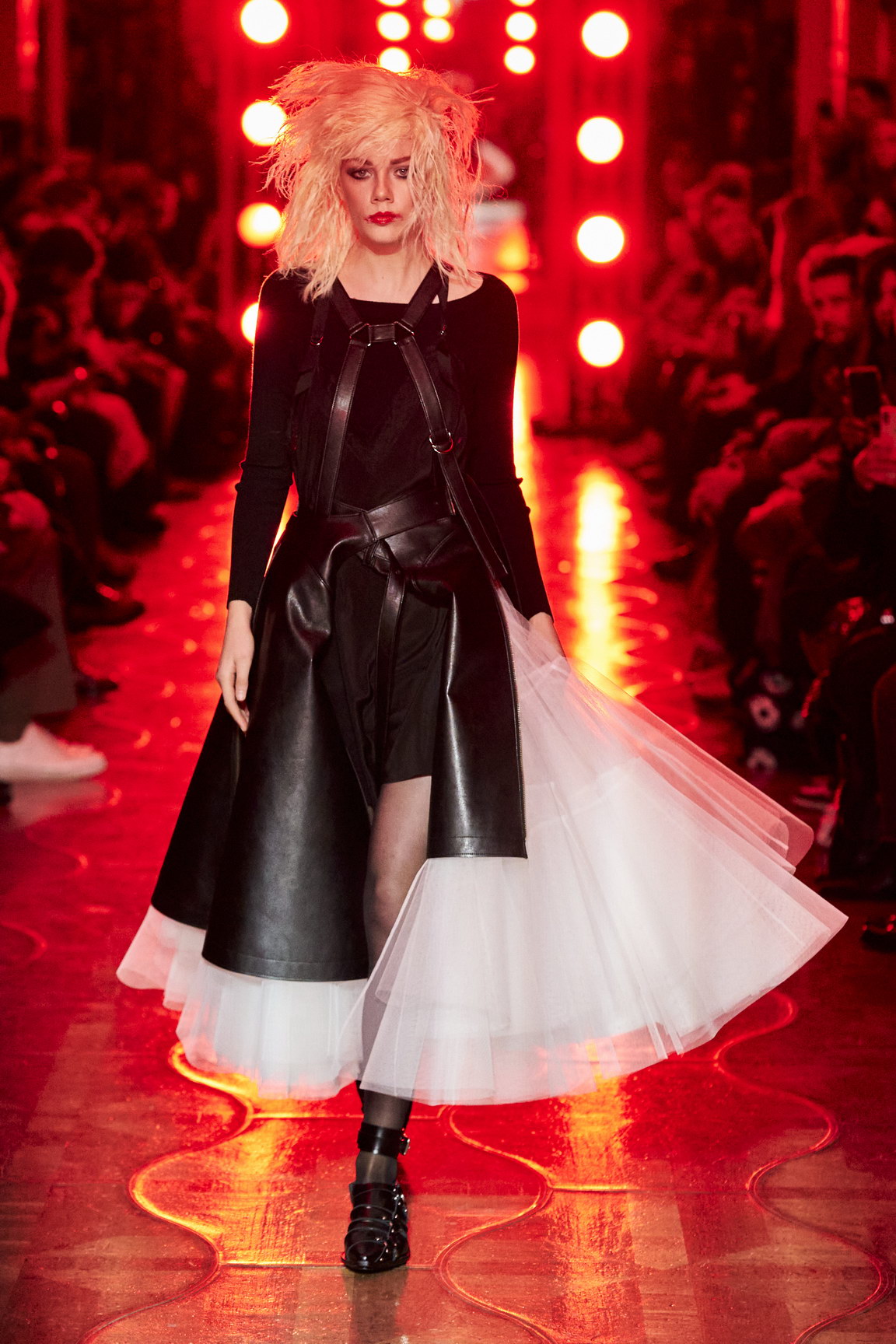 But Junya managed to find new angles on her, reducing her style to its base components — leather, gingham, dresses, bondage, animal print, that blonde shock of hair, those red lips, tulle — and then rebuilding and reimagining them into something that felt vital and new and full of energy.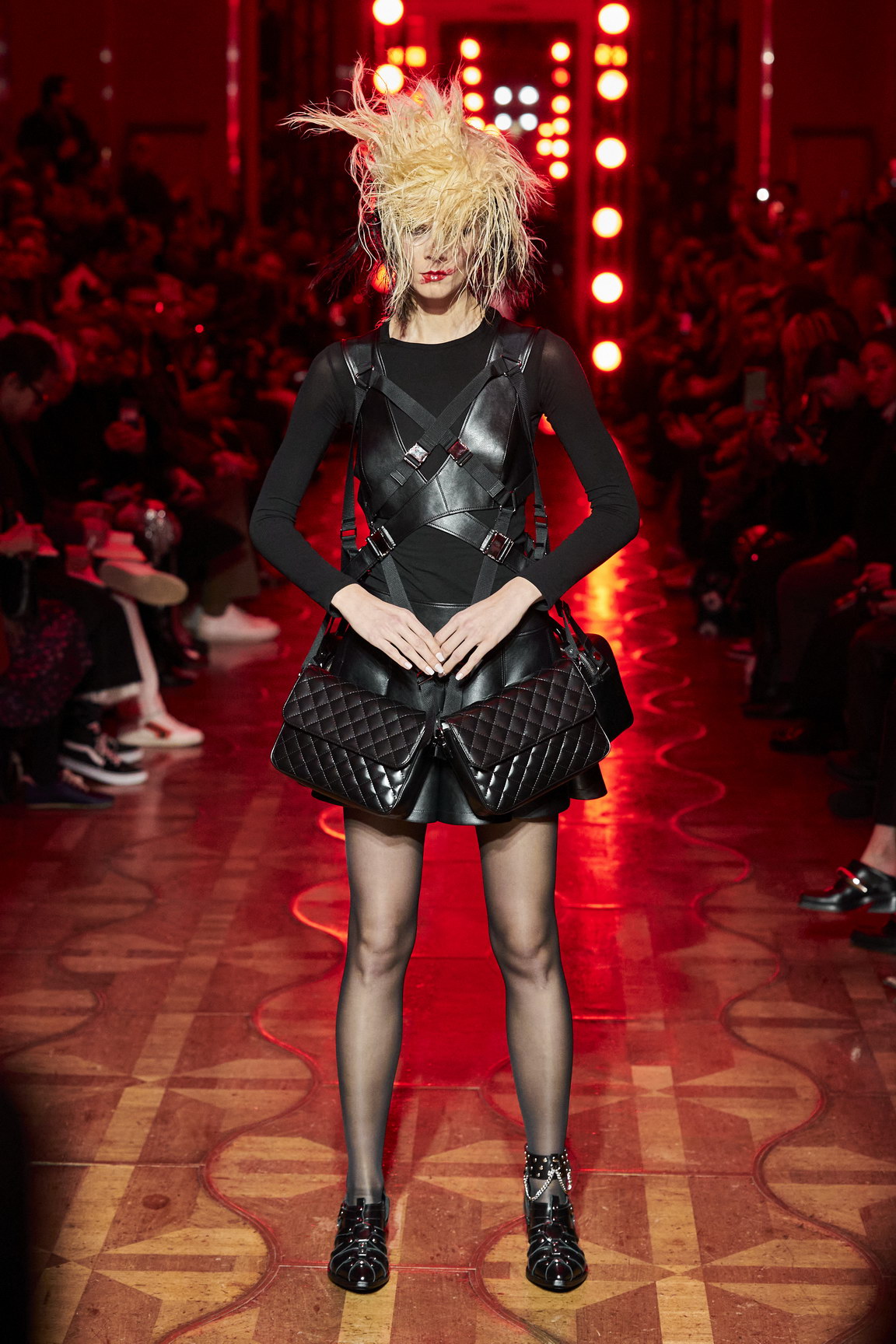 It opened in silence. The runway bathed in low red light. It was eerie and poetic and beautiful as the models strode out, just soundtracked by the sound of heels on floorboards. It was shocking almost, plunged into sensory strangeness, deprived of music, forced to focus on the moment, the clothes, the runway.
Then in came "Heart Of Glass" — rolling through the venue as it was lit by bright white lights. You could feel the energy surge through the guests. It was uplifting, it felt full of joy, optimism, a celebration of Junya's teenage idol Debbie Harry, but also the joy and optimism of fashion itself, of the infinite possibilities of creation. Remaking bags into skirts, skirts blossoming between leather and tulle, harnesses flowing into dresses, leather jackets reshaped into dresses. It was an incredible display of virtuosity, the joy of garments metamorphosing into other garments.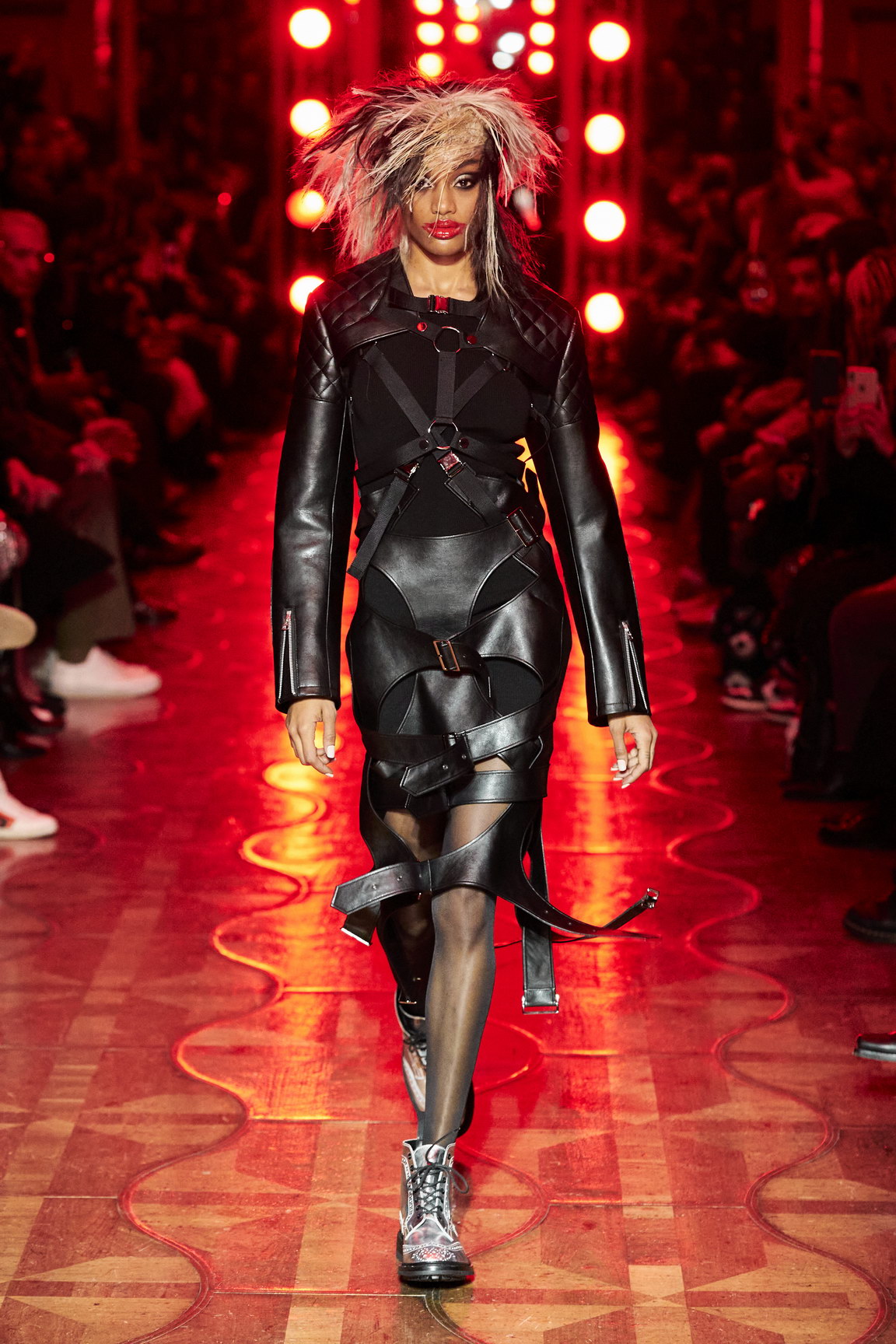 By the time "Call Me" closed out the show — no finale, blink and you've missed it — it felt like what could've very easy been a cliche, the runway homage to the rock goddess, had, like those garments utterly transformed itself, not as homage but as a striking display of newness.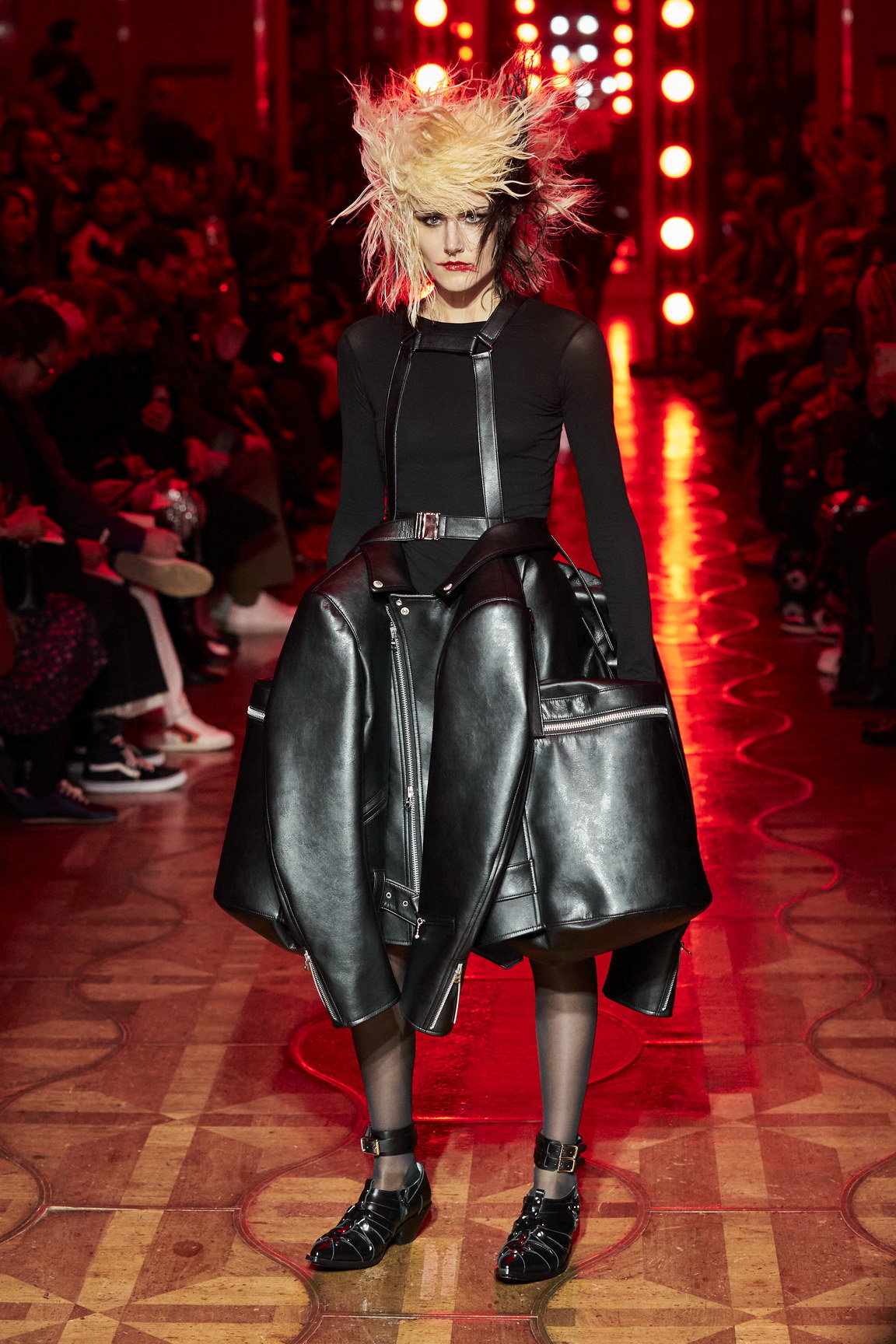 Credits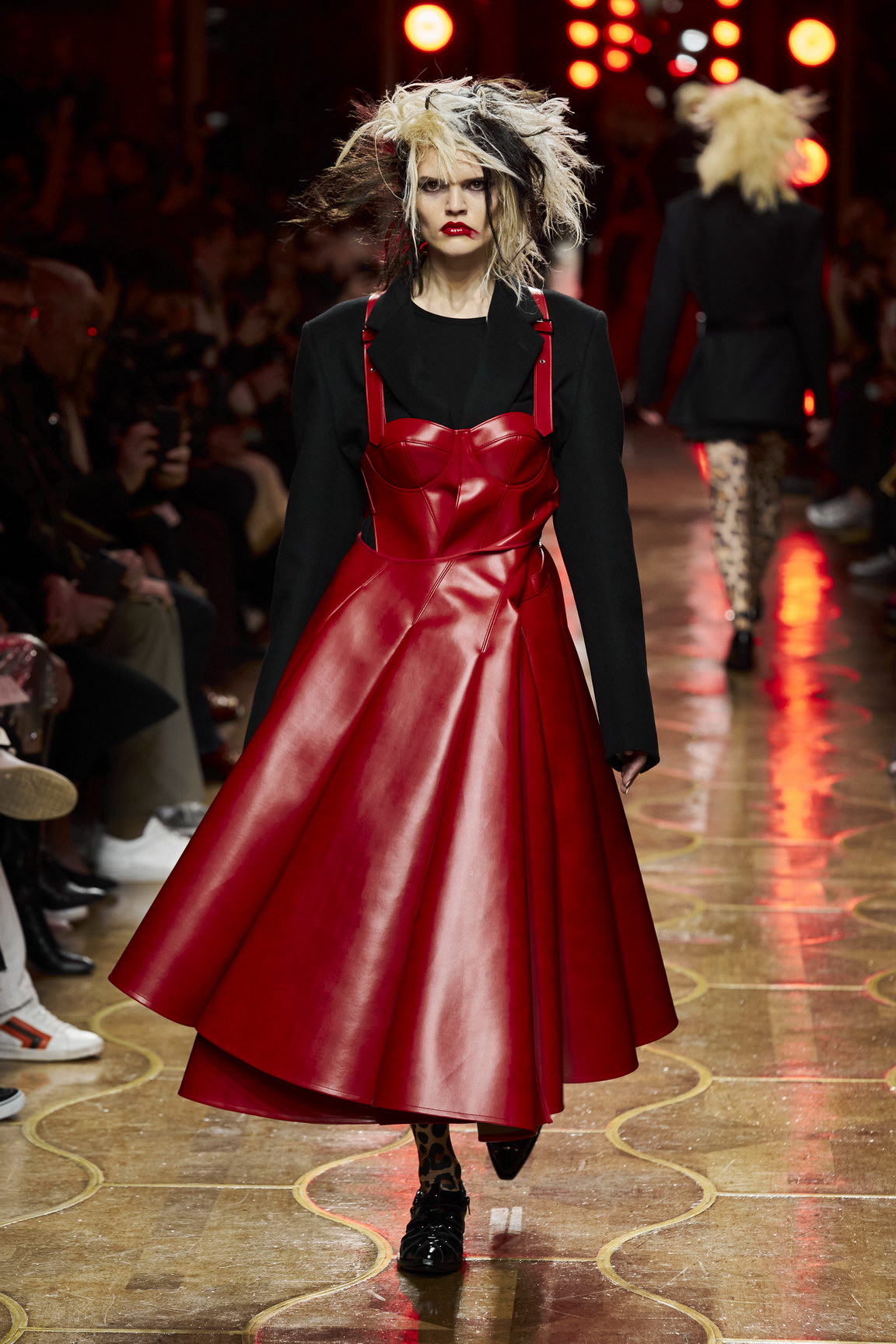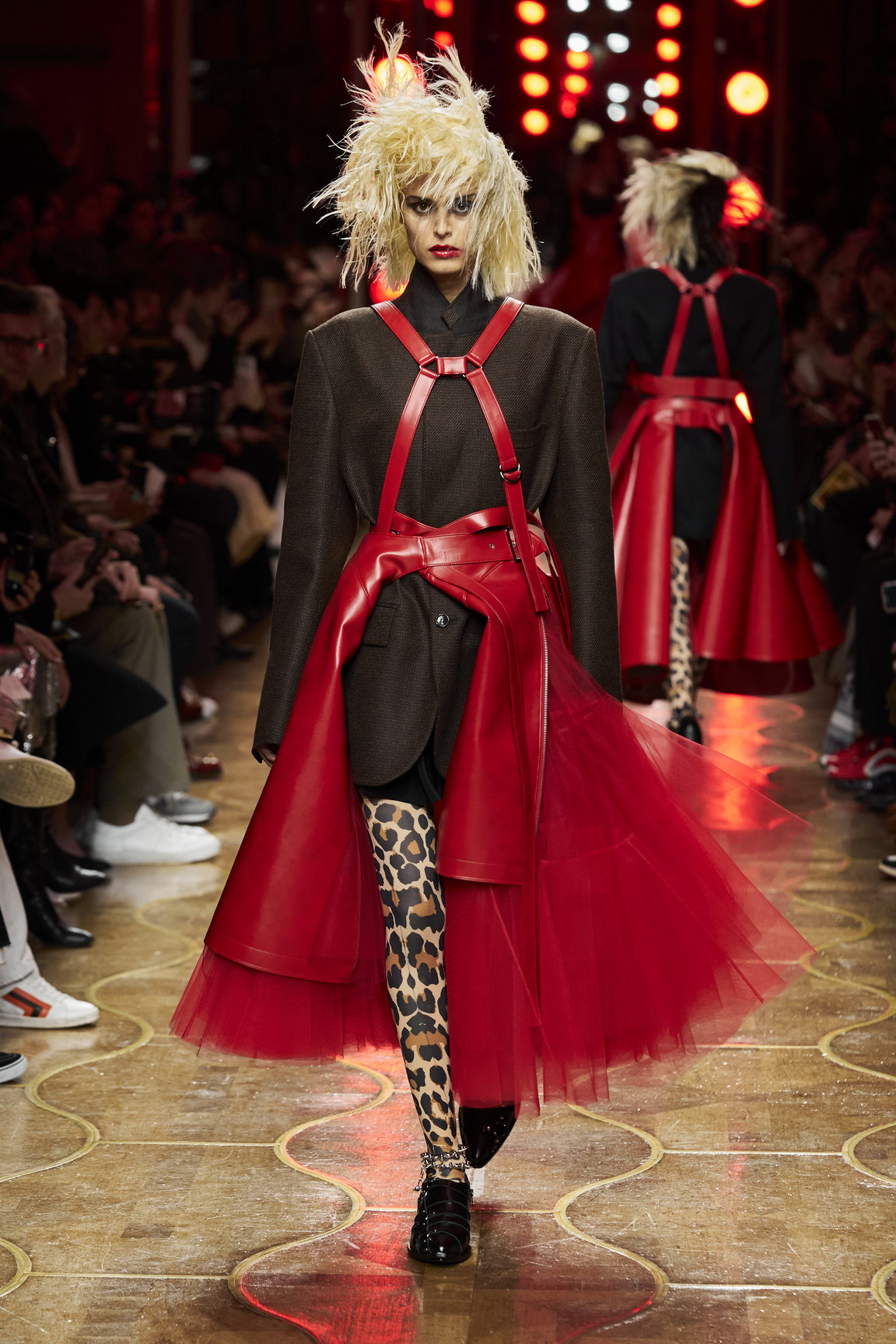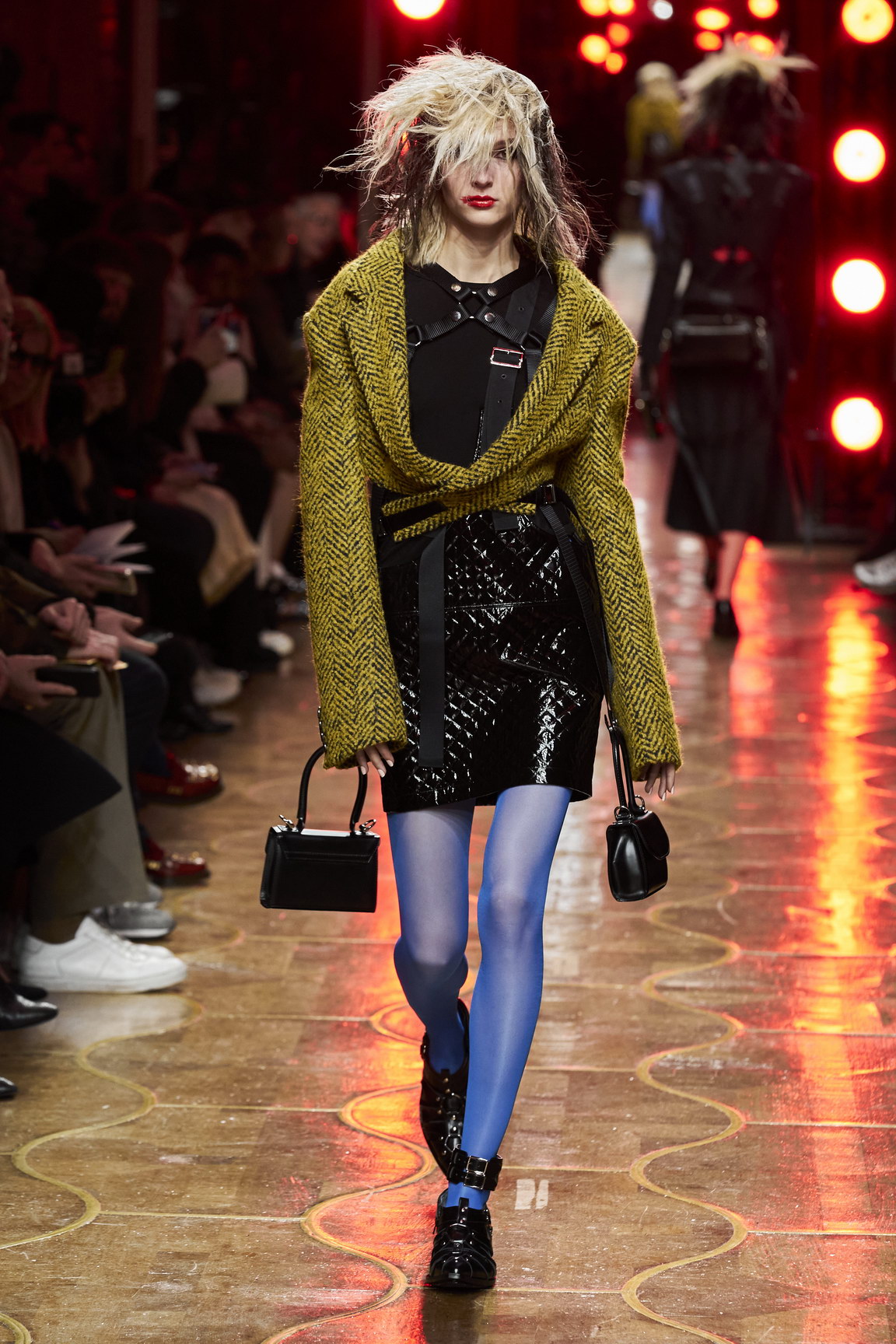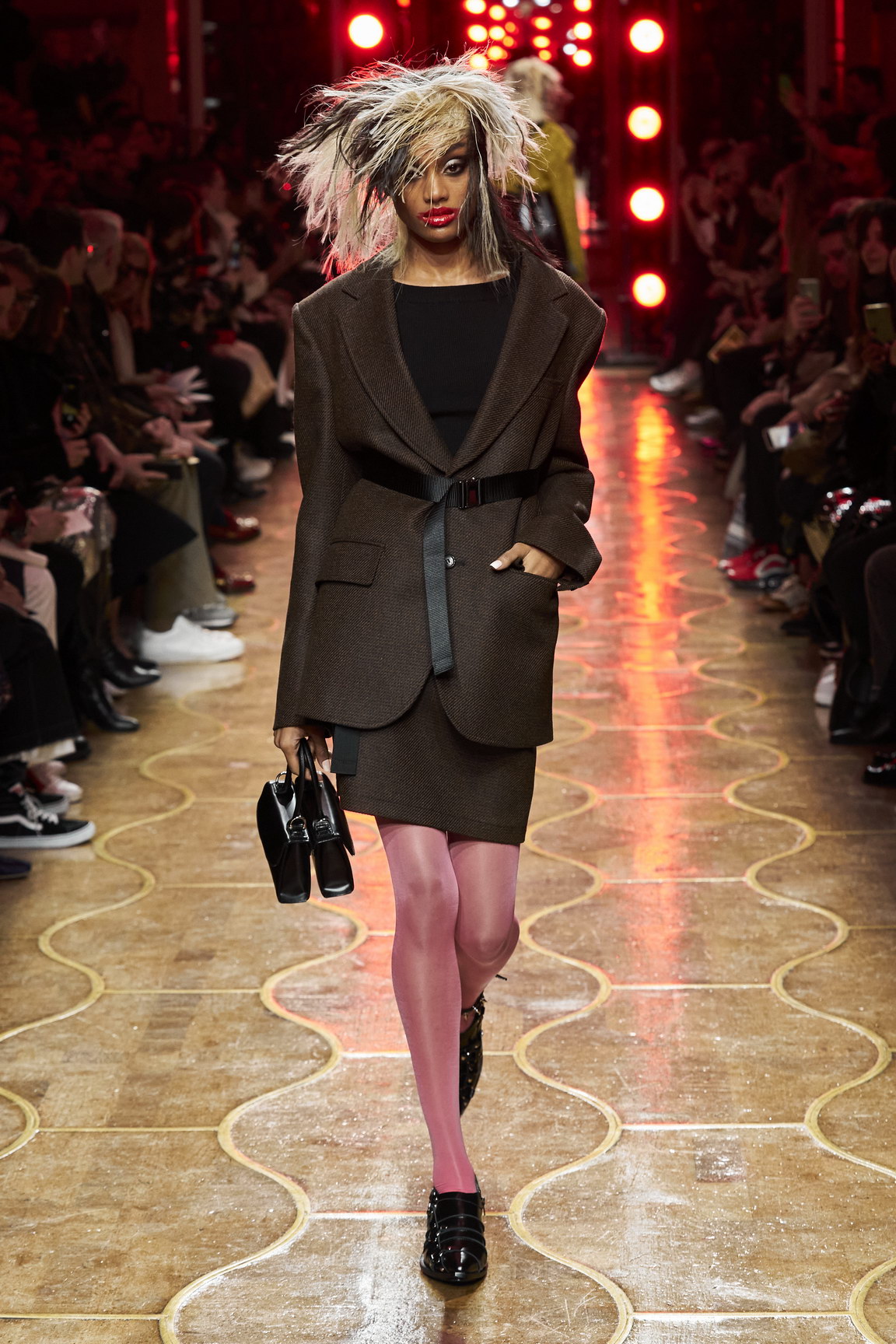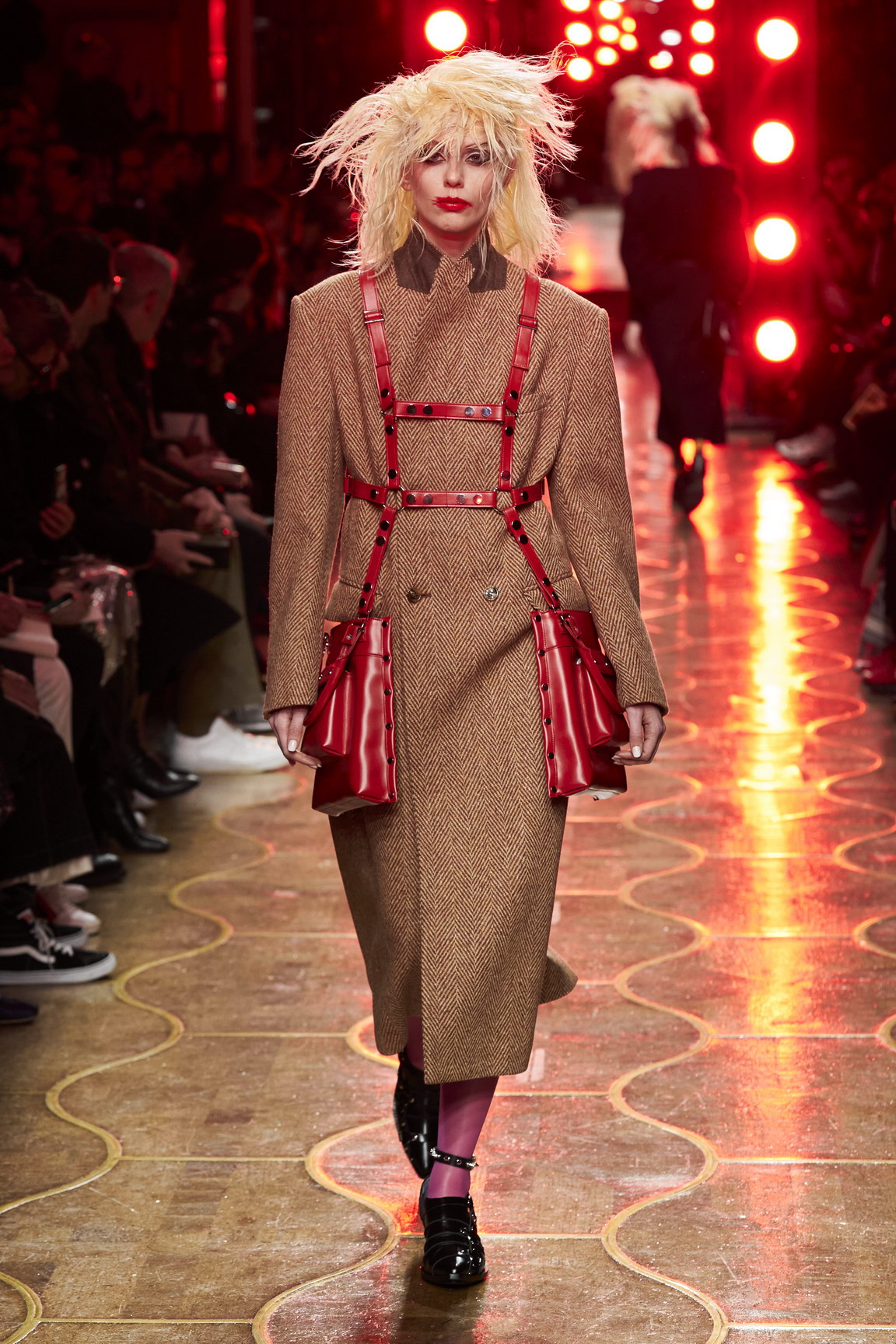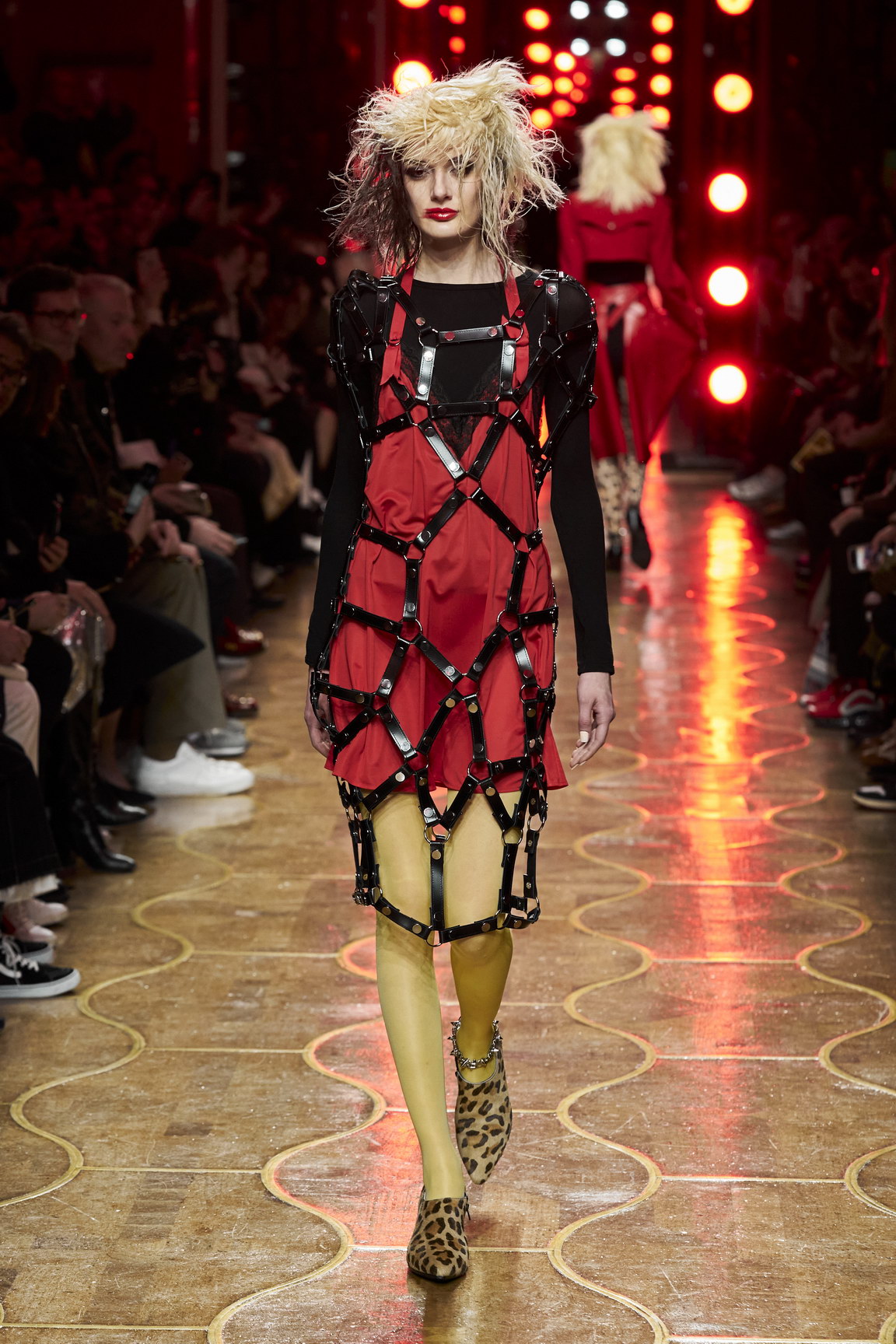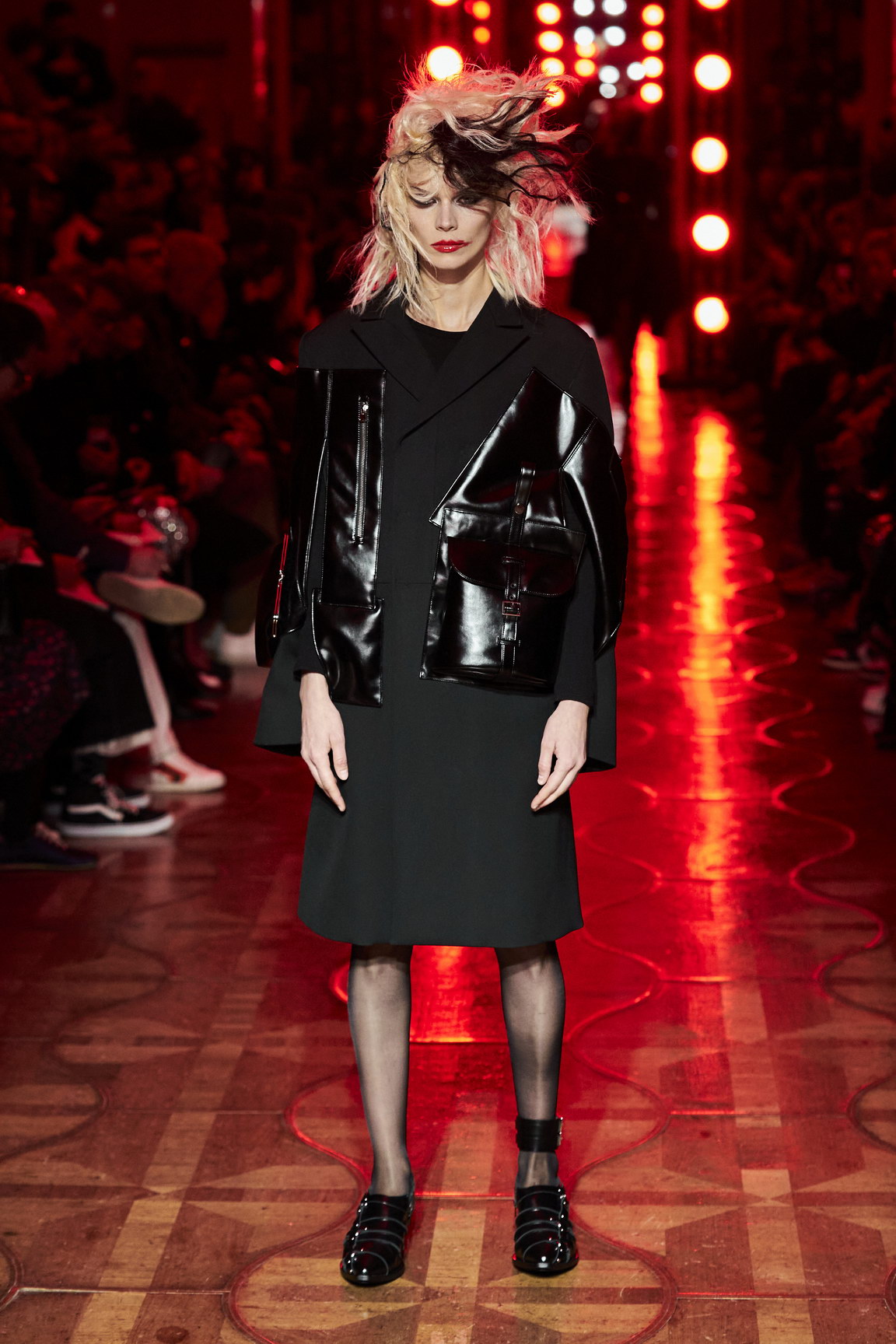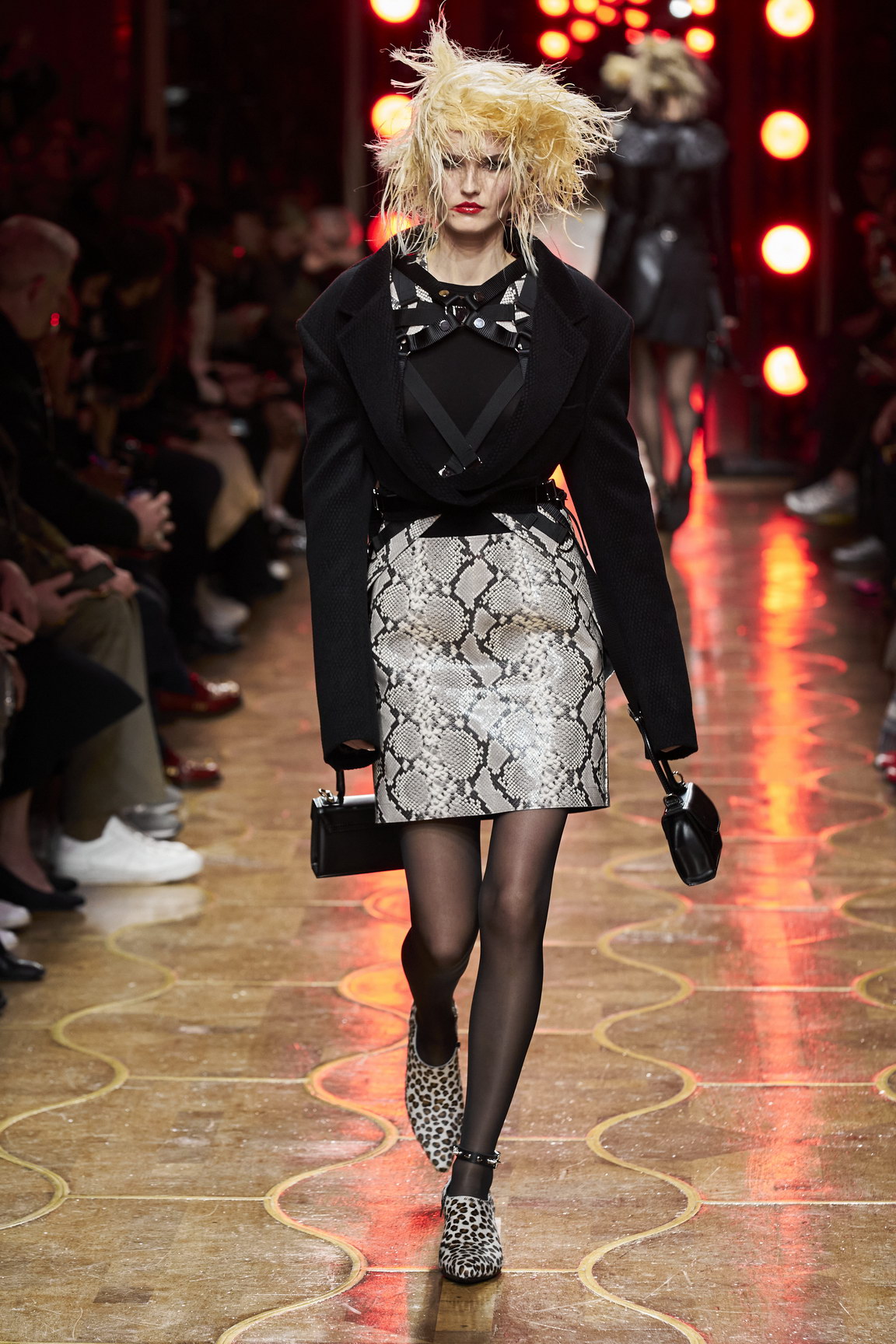 ---
Photography Mitchell Sams