Valentino goes goth for AW20
Pierpaolo Piccioli embraces all-black-everything with his dark collection for dark times.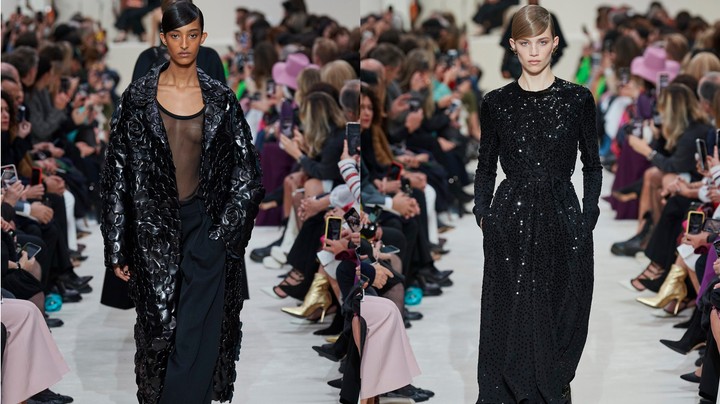 Photography Mitchell Sams
Imagine you're a filthy rich goth with a penchant for glamour and a wardrobe full of black. Valentino is for you this season. Cast aside what you may associate with the Italian brand — feathers, ruffles et al — and picture buttery black leather tailoring (so soft yet so sharp!) and wide-leg charcoal trousers with stomping lace-up boots, worn under a belted cashmere coat. Maybe even a sheer scrim blouse... backless, smoky and translucent.
Pierpaolo Piccioli opened his show with a suite of all-black looks that felt tougher, darker and more grounded than his usual flights of fancy. Perhaps it's dark clothes for dark times -- the models certainly clutched their leather-petal bags close to their chests as though they were on edge. Or maybe it's just the essentialism of the colour beloved by both nuns and punks. Nothing quite cuts through the noise like black, serious and sexy in equal parts.
There was a sense of more inclusive casting, too -- Jill Kortleve in a sculpted leather dress, Finn Buchanan in a herringbone coat borrowed from the men's collection -- as well as big models of a different era in fashion, like Anja Rubik, Natasha Poly and Lara Stone. The idea, Pierpaolo explained, was to focus on individuality through unpacking classic uniforms. Think navy wool coats and inky grey tweeds; grown-up school uniforms that you won't want to break the rules of. "Uniforms are usually perceived as items that erase individuality," he explained in his show notes. "On a closer insight, however, uniforms bring the individual to the fore. Strict and efficient, the dress disappears, while the face, the gestures and the manners are truly felt."
One of the most striking ways in which he does that is through offering "nude" dresses in colours that match a variety of skin tones, so that there's something for everyone. And, of course, there's always the signature Valentino red (Adut Akech closed the show in a long sequinned scarlet gown). Because sometimes the best thing about a uniform, as every school kid knows, is getting out of it and slipping into something more glam.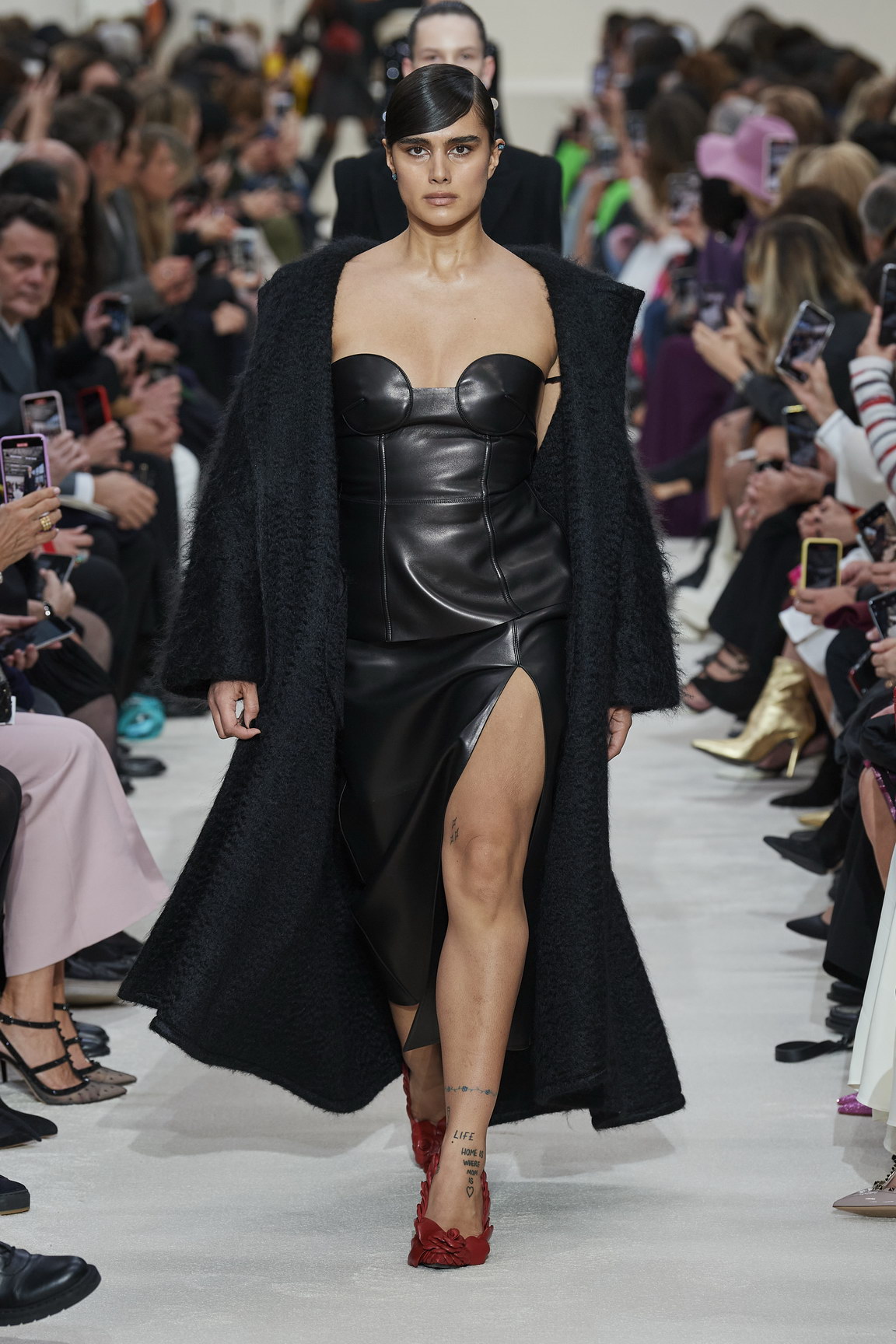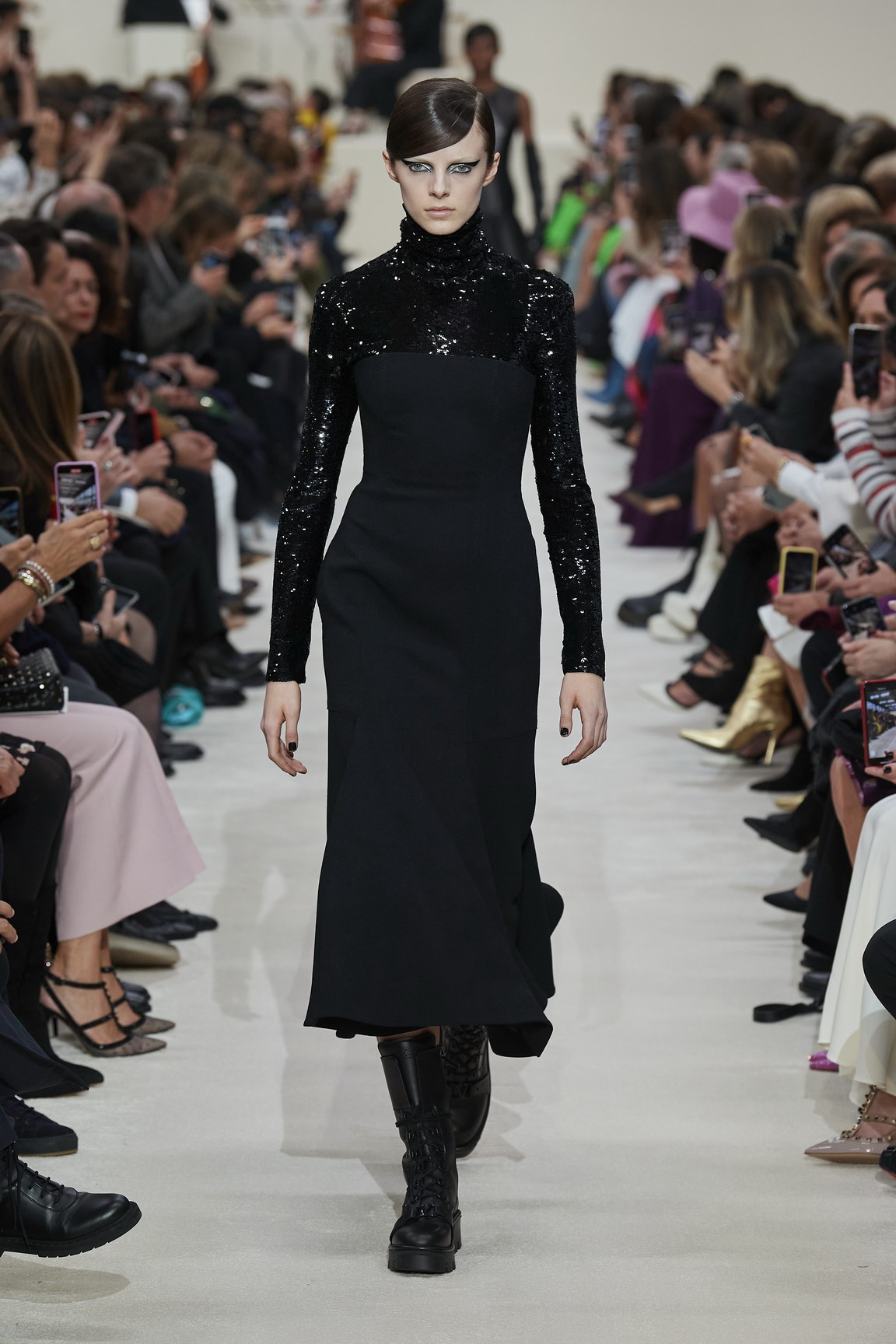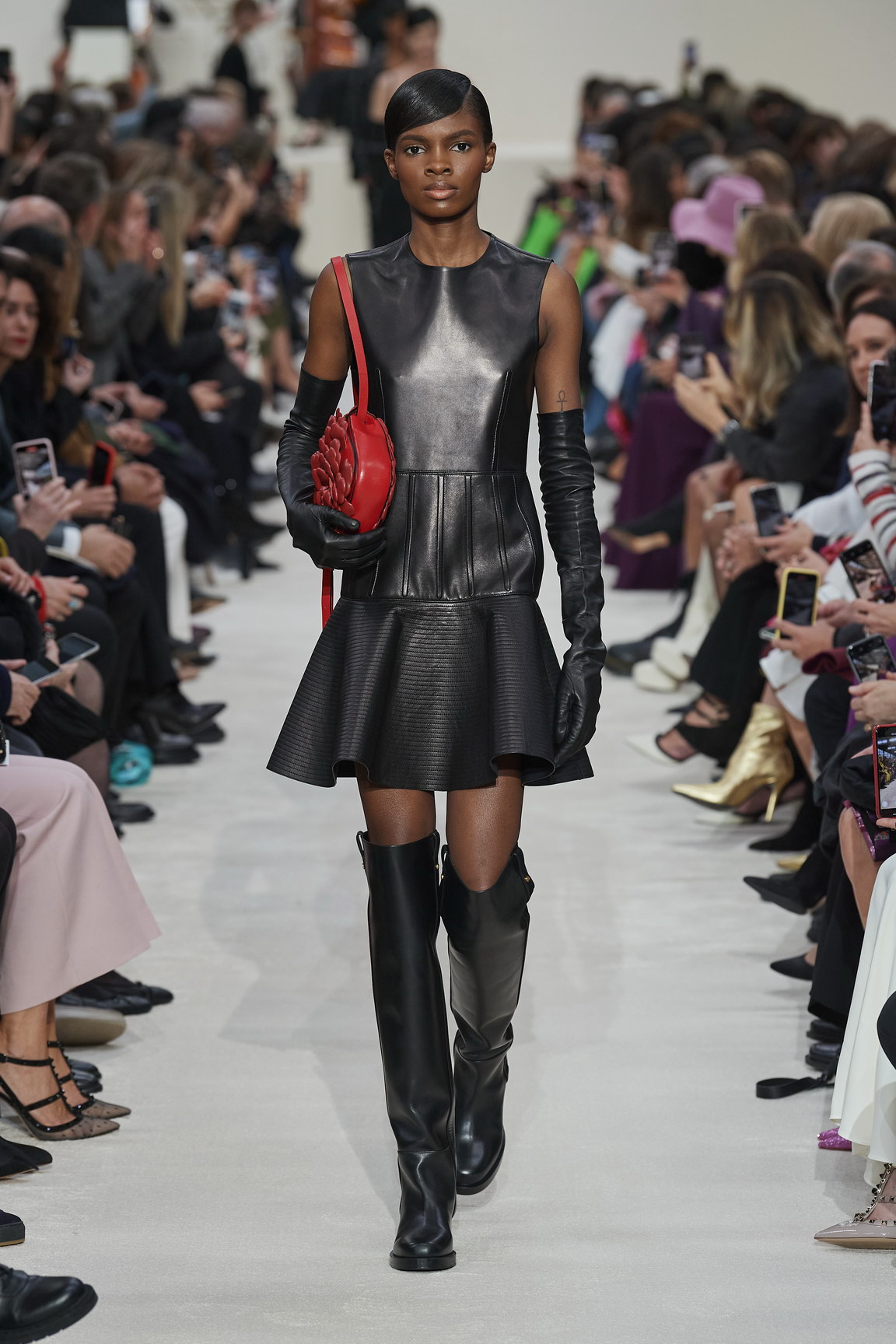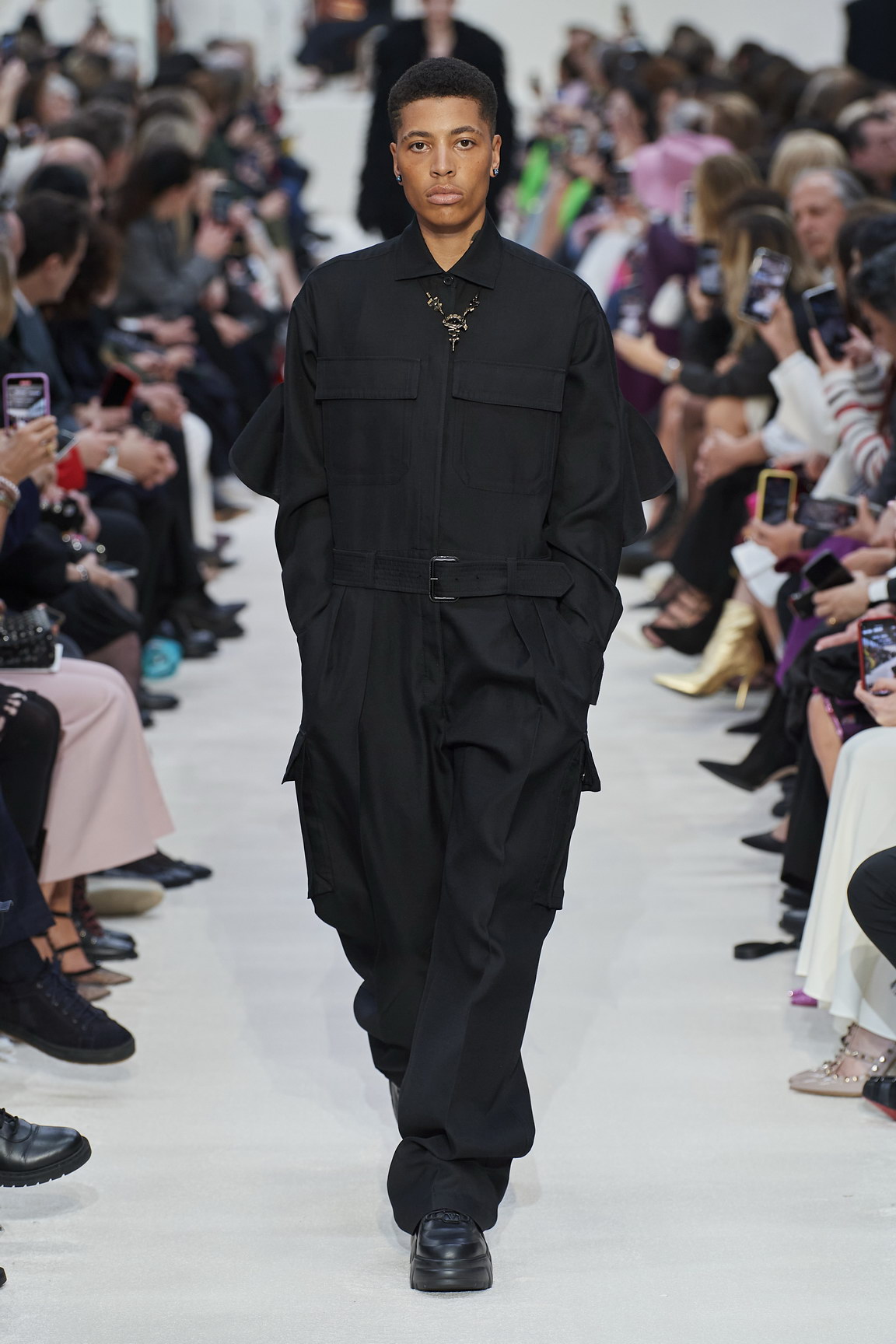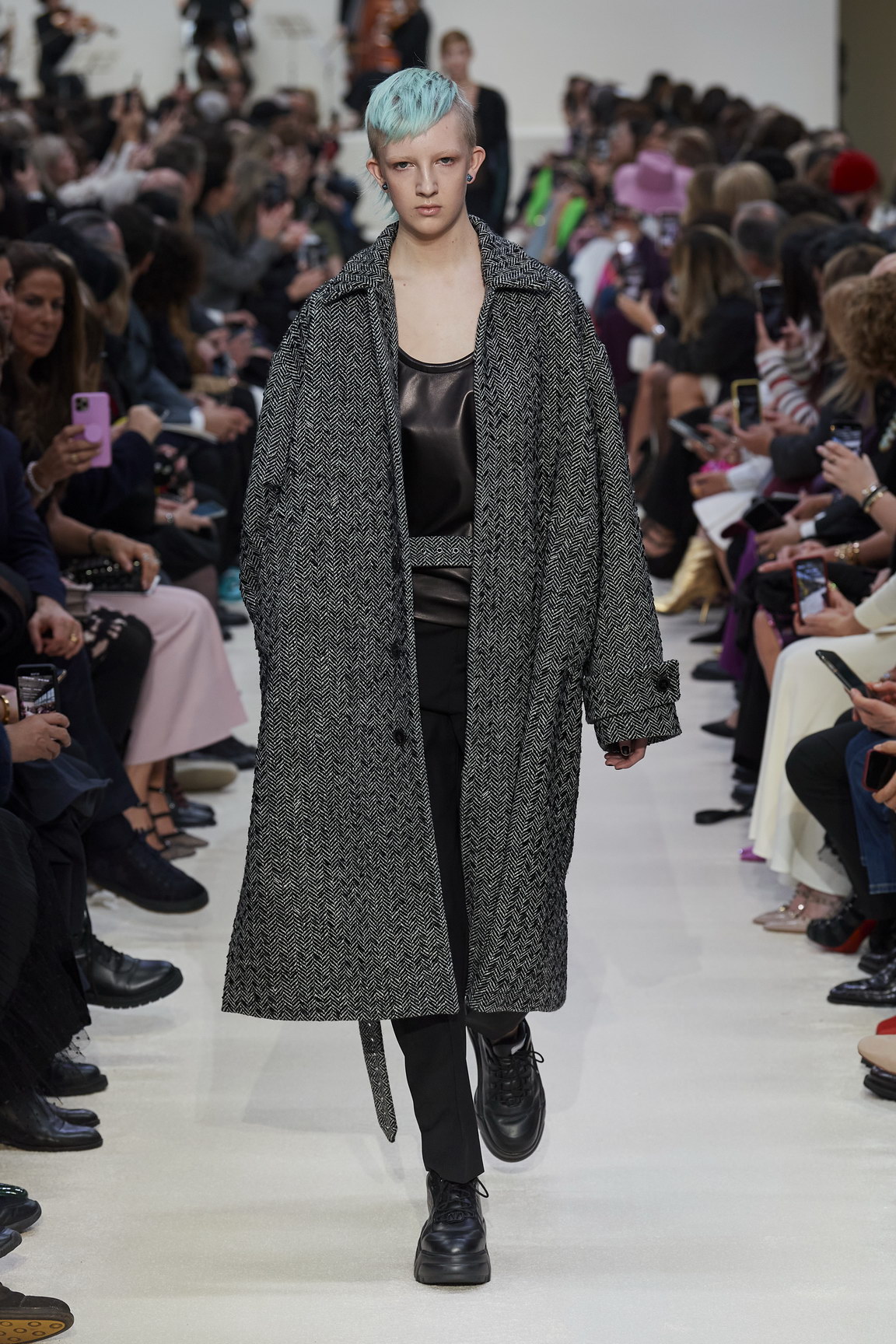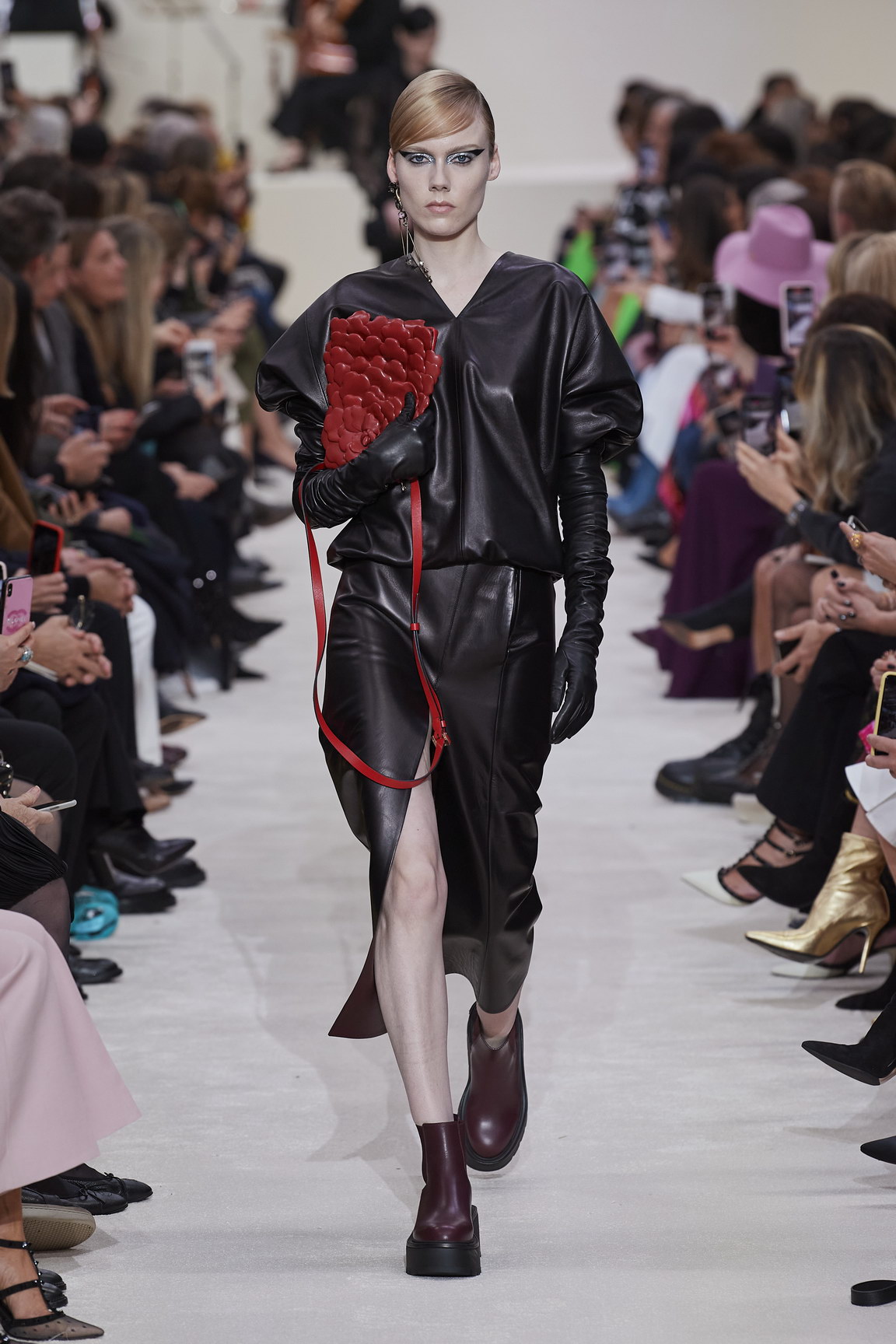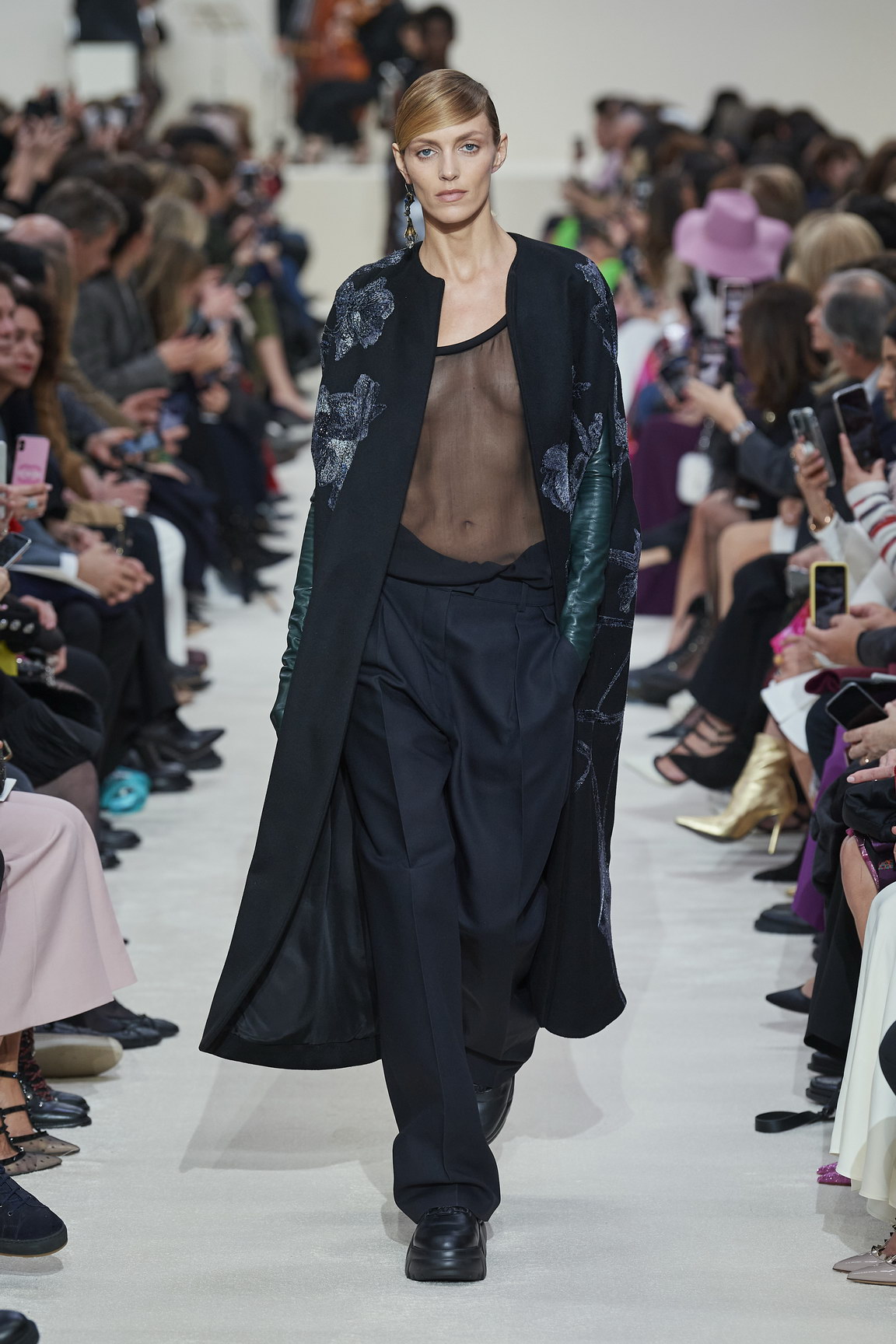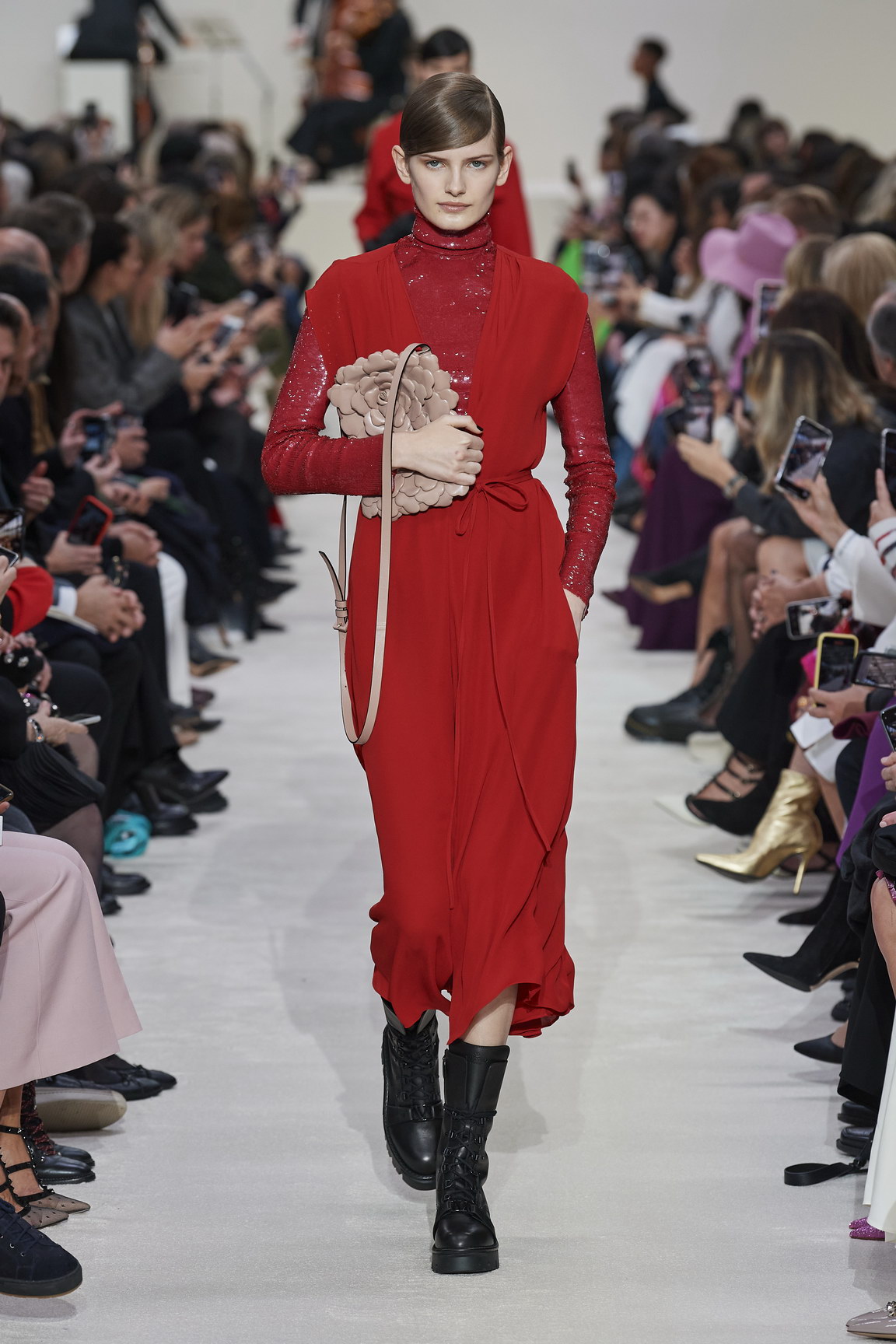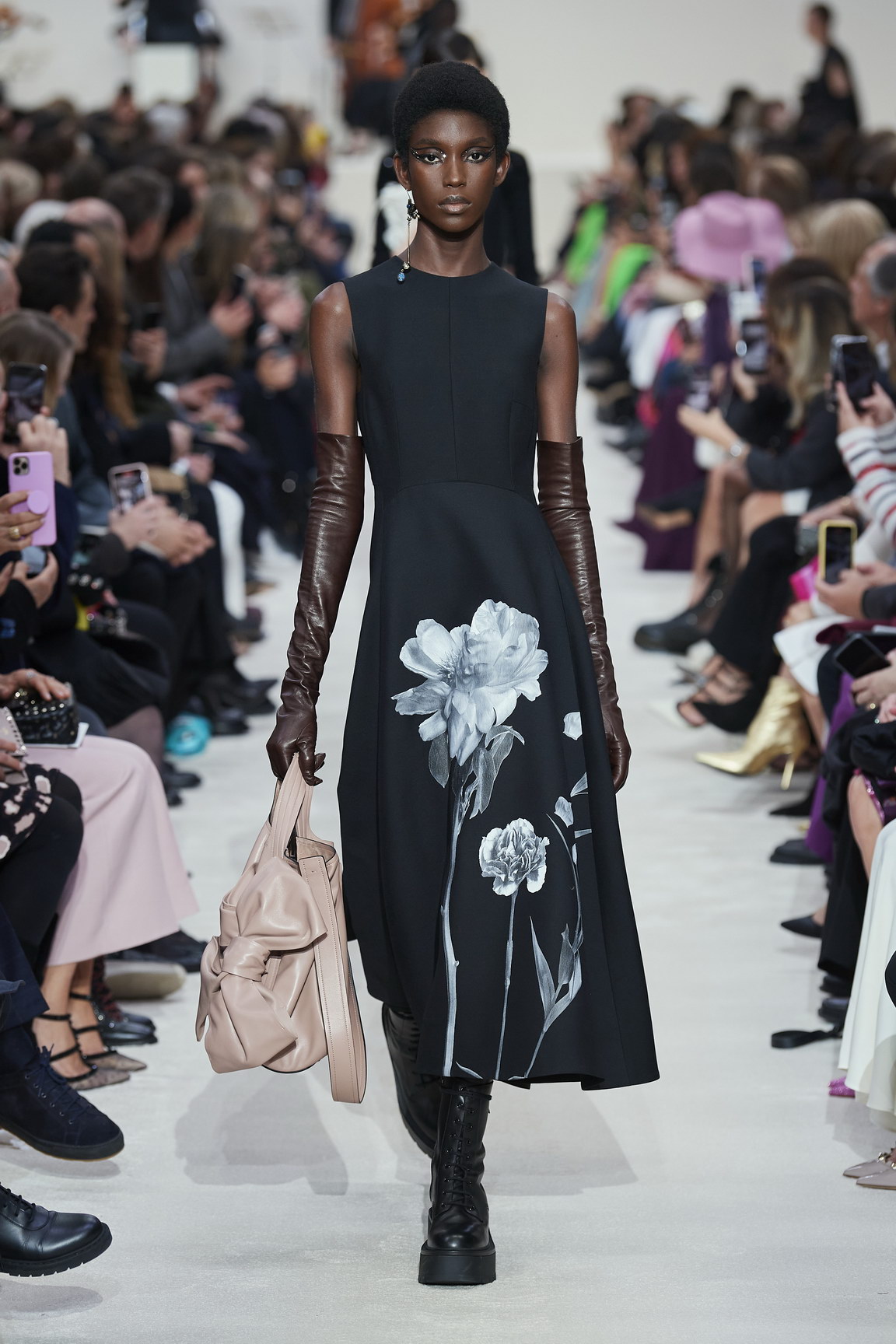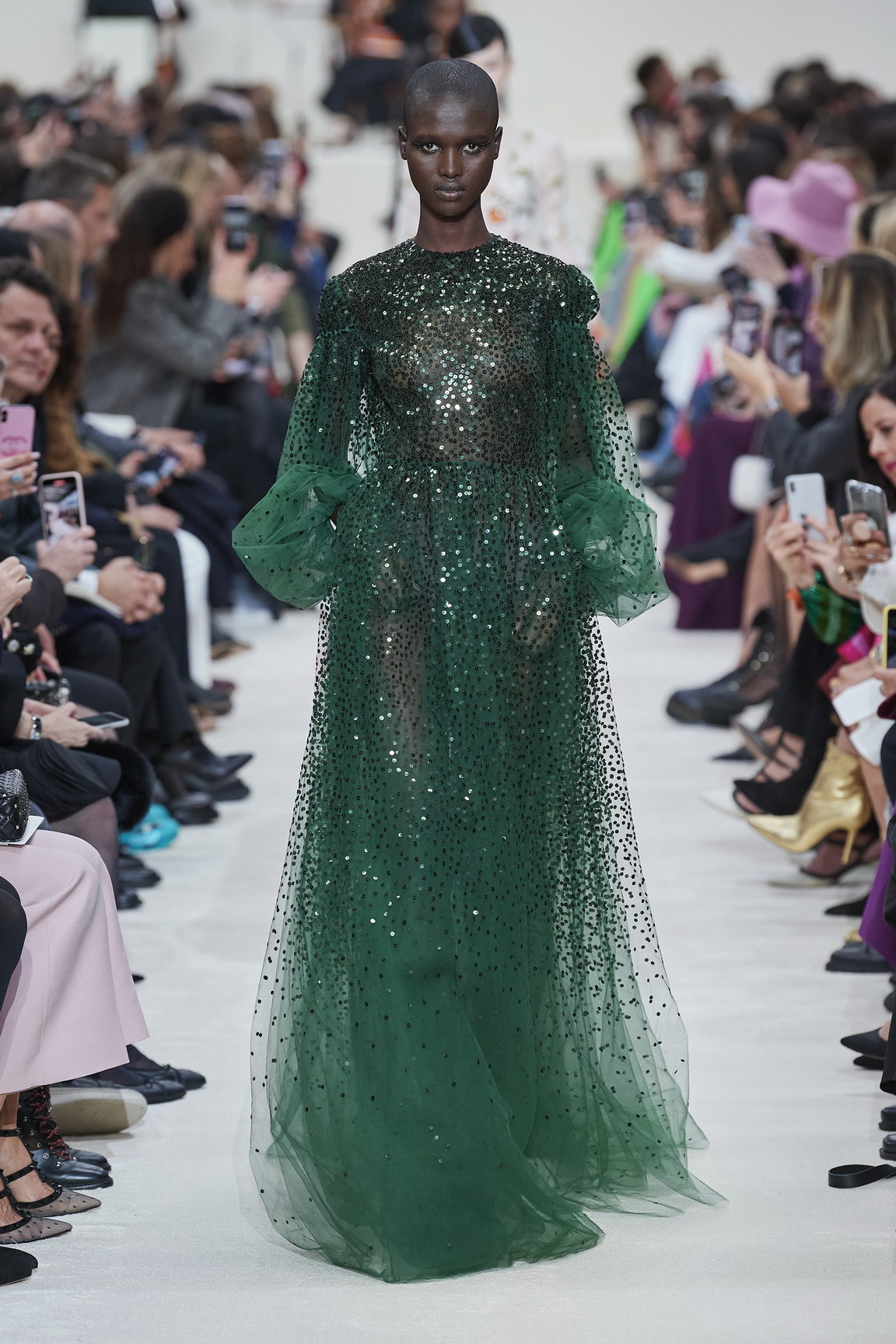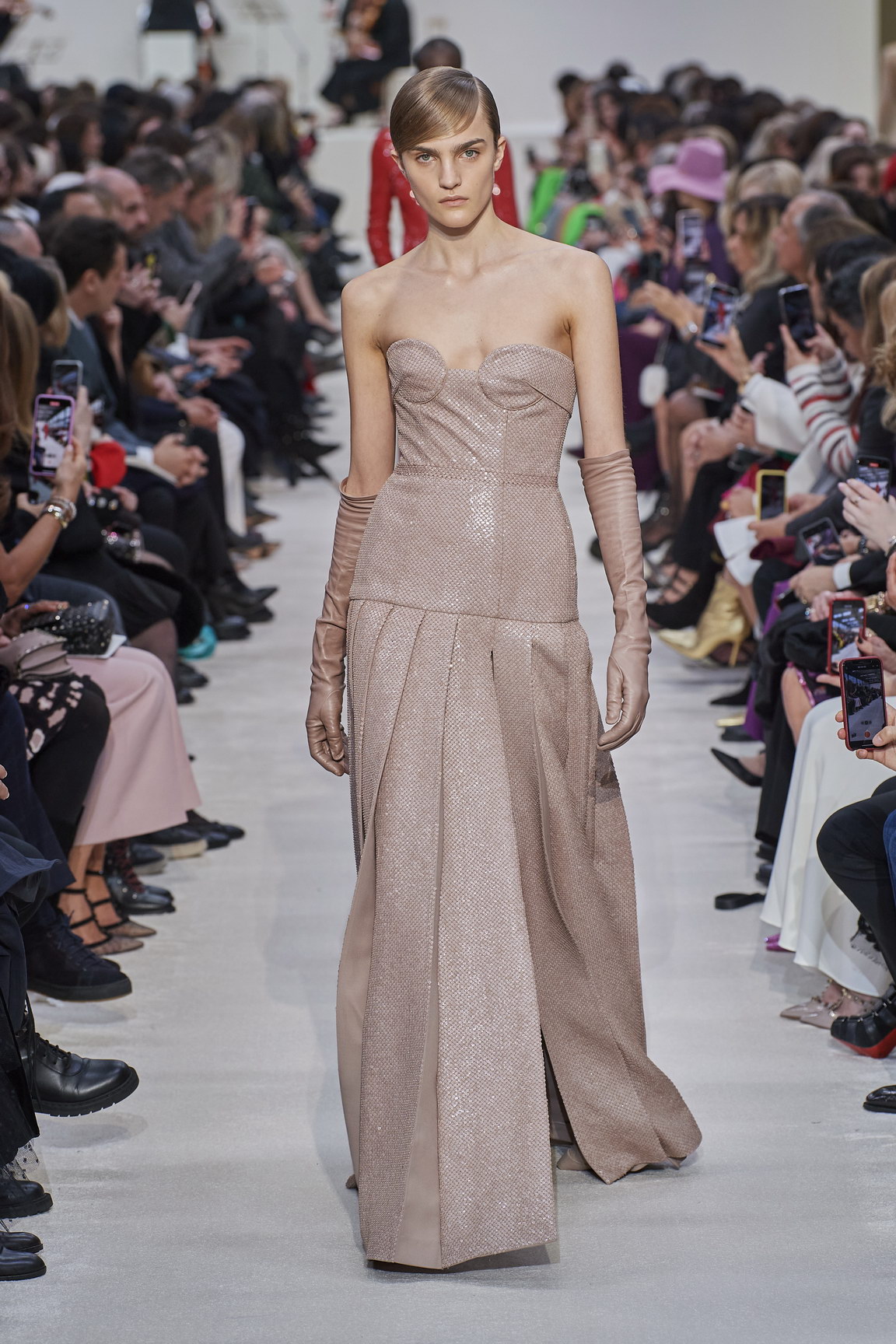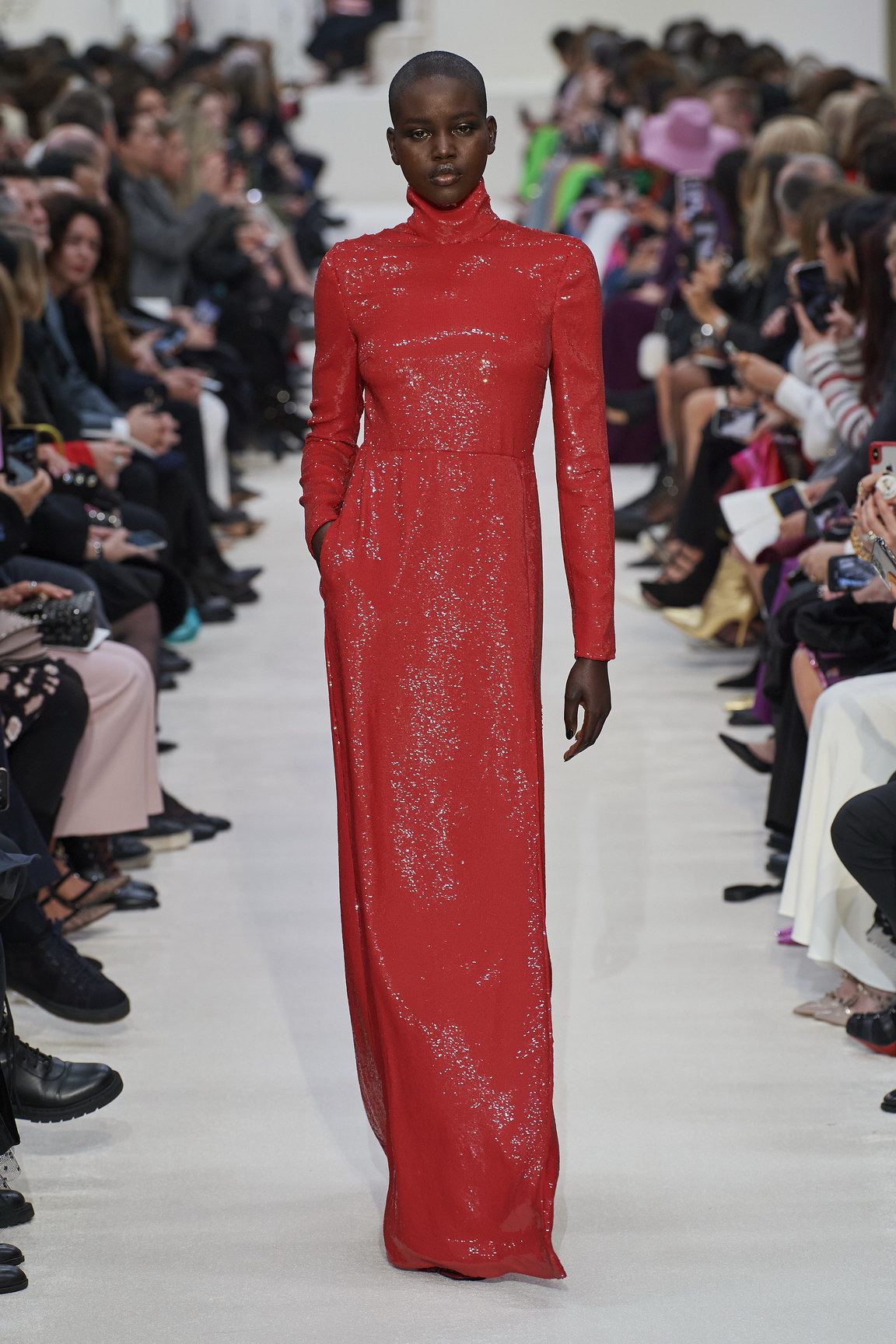 Credit

---
Photography Mitchell Sams