Rick Owens makes a triumphant return to Paris for SS22
Fashion's dark prince showed a softer side at his misty show at the Palais de Tokyo.
|
01 October 2021, 12:18pm
After four shows on the Venetian Lido, yesterday saw Rick Owens make his return to the forecourt of the Palais de Tokyo, the designer's Paris Fashion Week home. Rather than the celebratory tone you'd expect, however, fashion's dark prince spoke of his conflicting thoughts about his effective homecoming, contemplating whether it should "be about humility and a lesson learned?" -- he wrote in the letter he issues with each collection -- "or carpe diem?"
Gauging by yesterday's shows, which saw the iconic Seine-side location bathed in plumes of thick white fog out of which the models emerged -- the first being none other than Michele Lamy -- and two cloaked figures scattering dried jasmine leaves down onto spectators below, it would seem that he erred on the side of the latter. For all the theatrics, though, this was also a collection that exhibited a softer, more sensuous approach to beauty than we've seen from the designer in quite some time.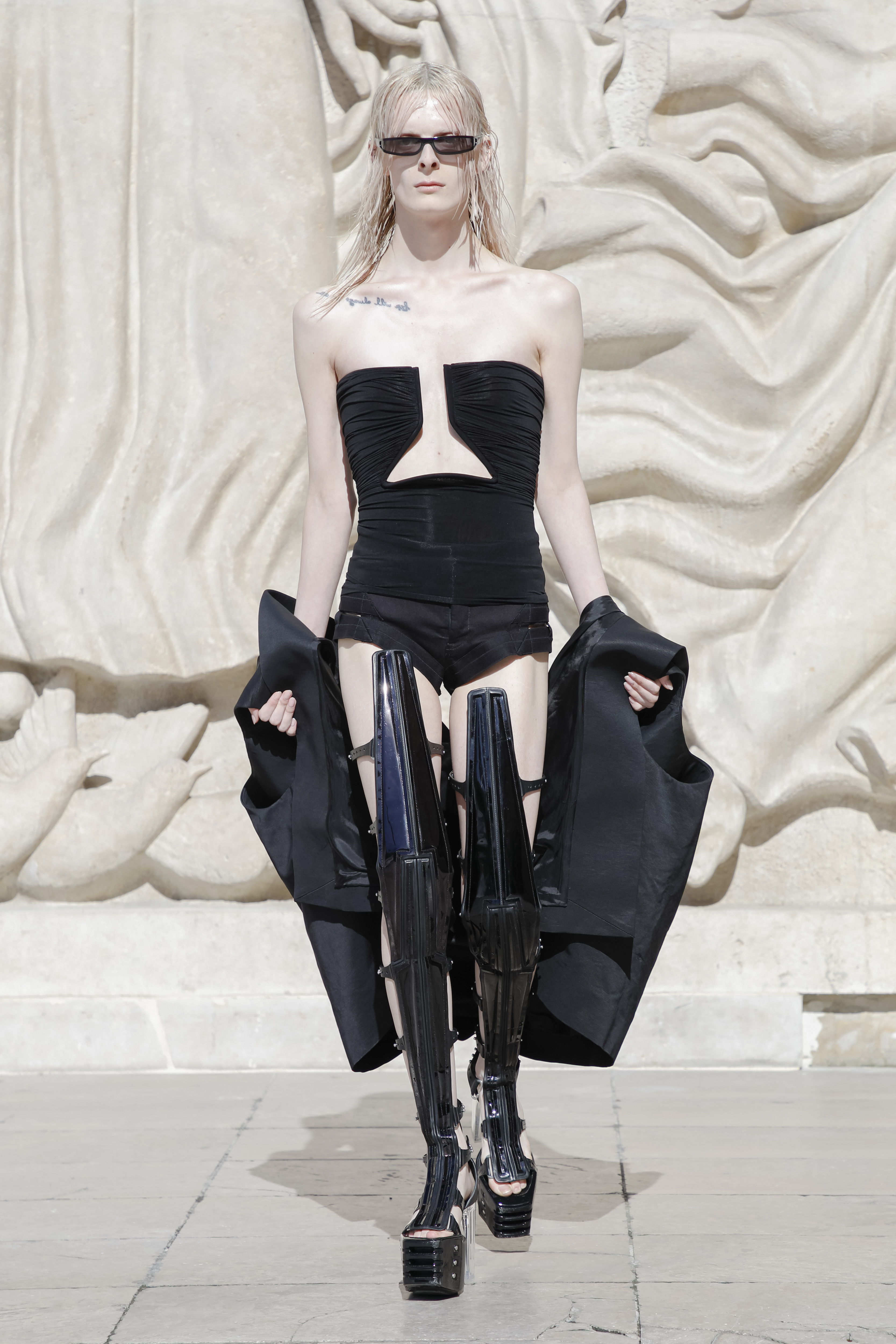 The tough, hard-shouldered silhouettes of recent seasons returned, and the standout shoe of the collection was essentially an armour-like, thigh-high riff on a gladiator sandal. However, that toughness was quickly counterposed by the vintage glamour of gauzy mousseline column dresses that fluttered on the breeze like the surrounding mist and gradient dyed, shoulder-padded silk bombers with Madame Grès-like gathers down the front. It's not a term that's often associated with Rick Owens, but there was a real sense of romance here -- from the liquid flow of a chiffon train to the warm, earthen palette of ochres, umbers and blossom pinks.
Of course, balancing out this sense was something instinctually associated with Rick Owens: sex. Given that this is a season that has proven itself to be totally obsessed with sex, Rick was always going to be one to look to for the broodily skimpy silhouettes for which he's known all too well. True to form, for every swooning drape, swathe of cashmere, or puff of organdie, there was an itsy-bitsy sleeveless denim jumpsuit with a gaping sternum cutout, a piece of leather body scaffolding, or a spidery knit that revealed more than it hid. It all made for one of Rick's most diverse collections in recent time, filled with clothes ready for a red carpet, a rave, or simply spending the night in at home.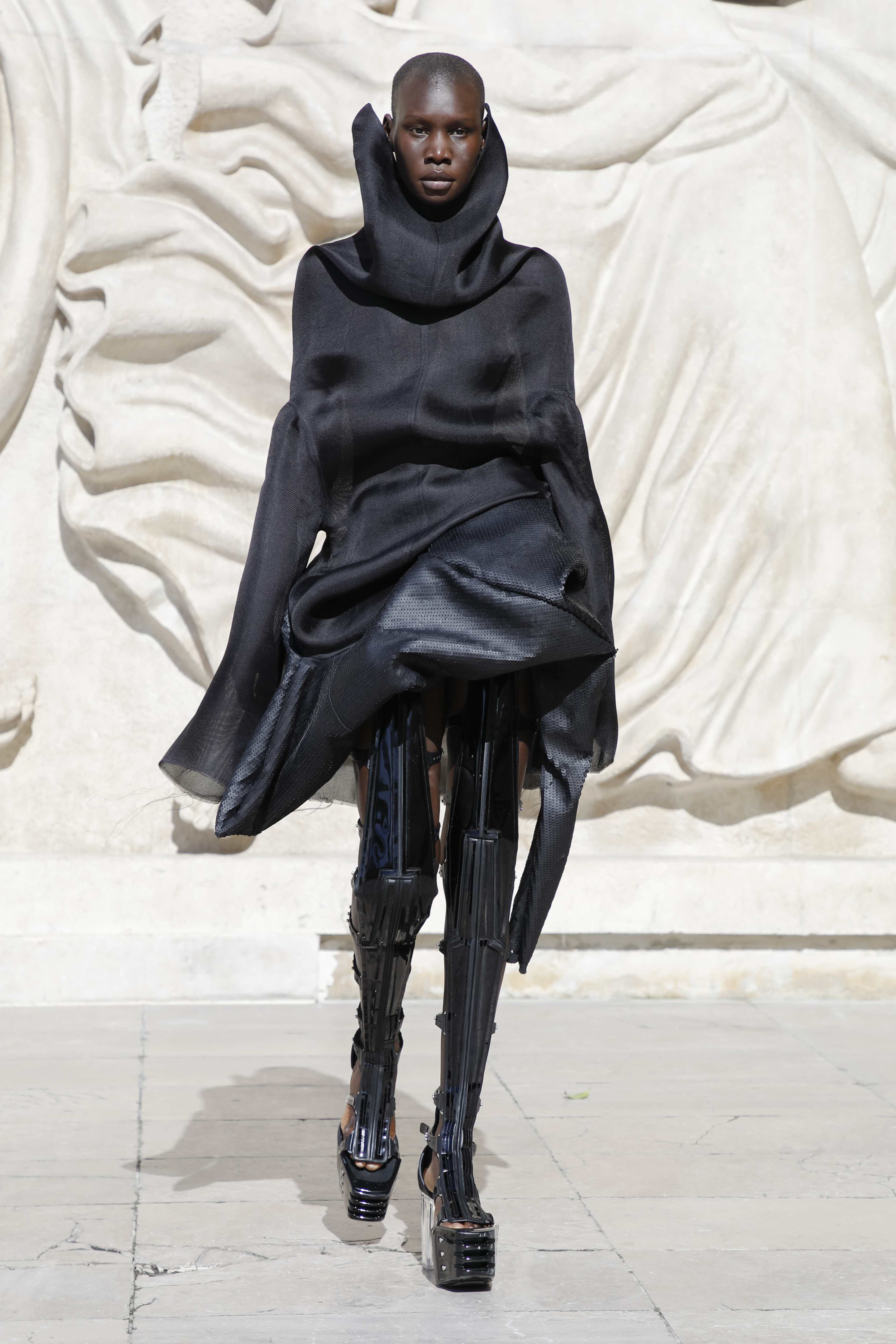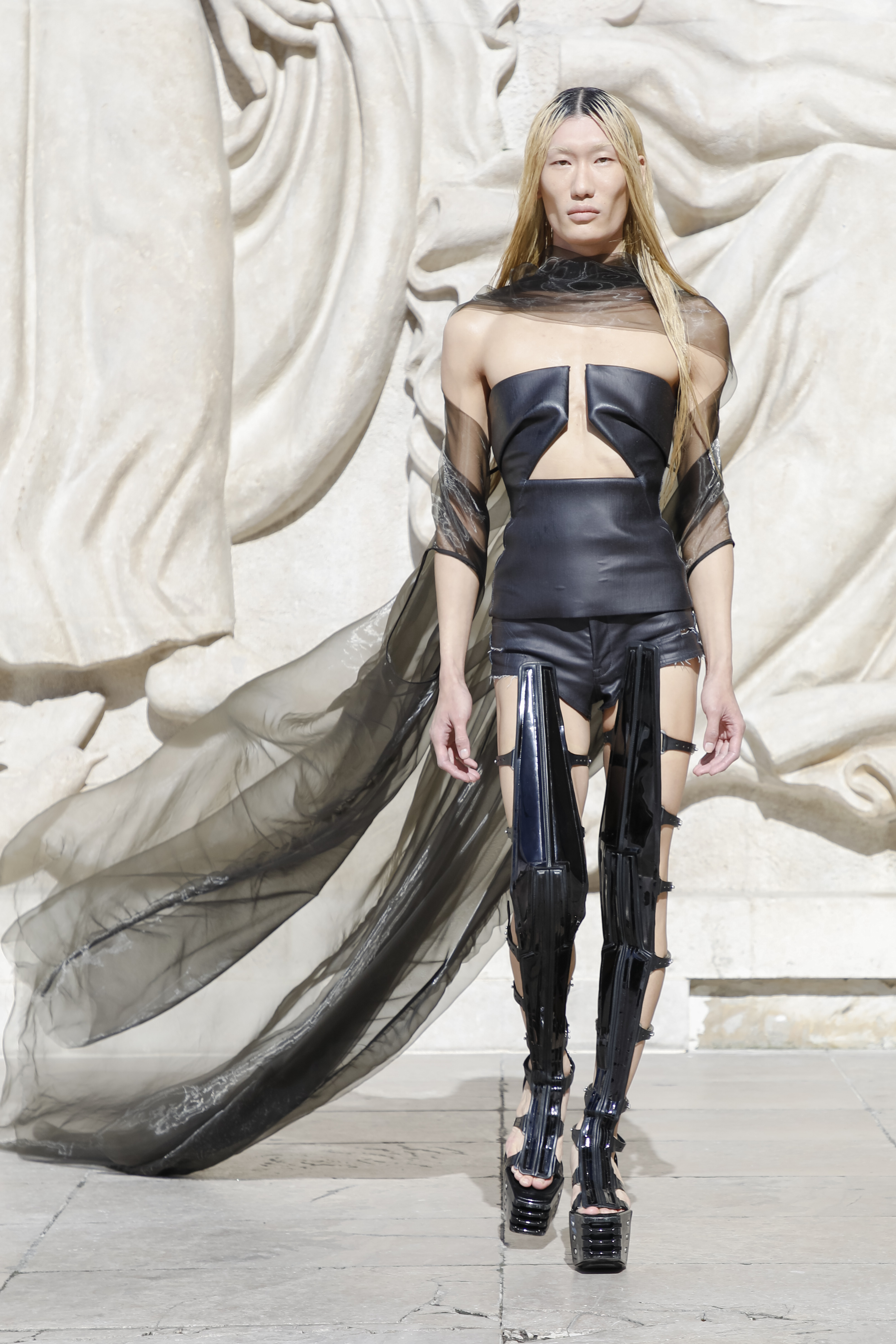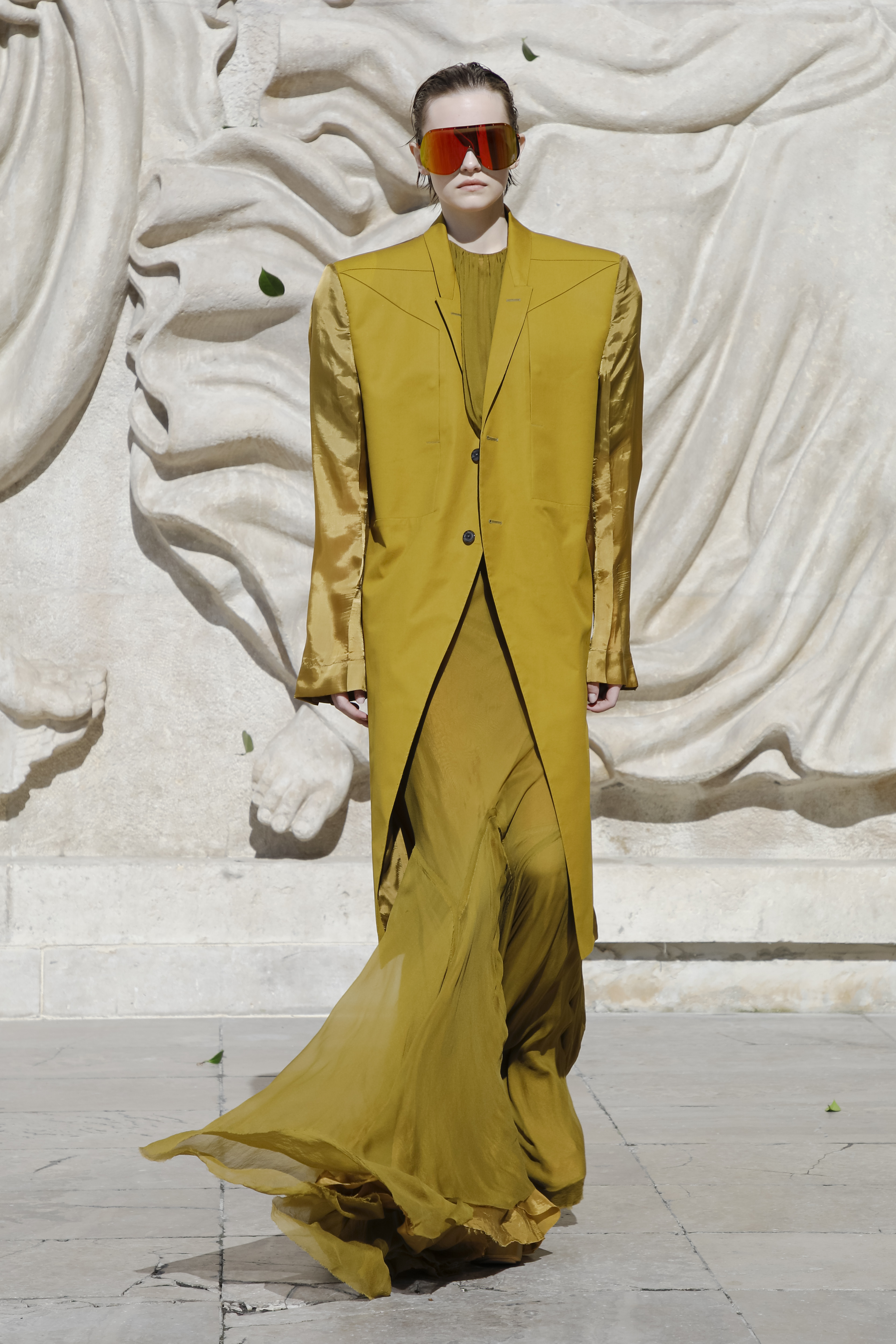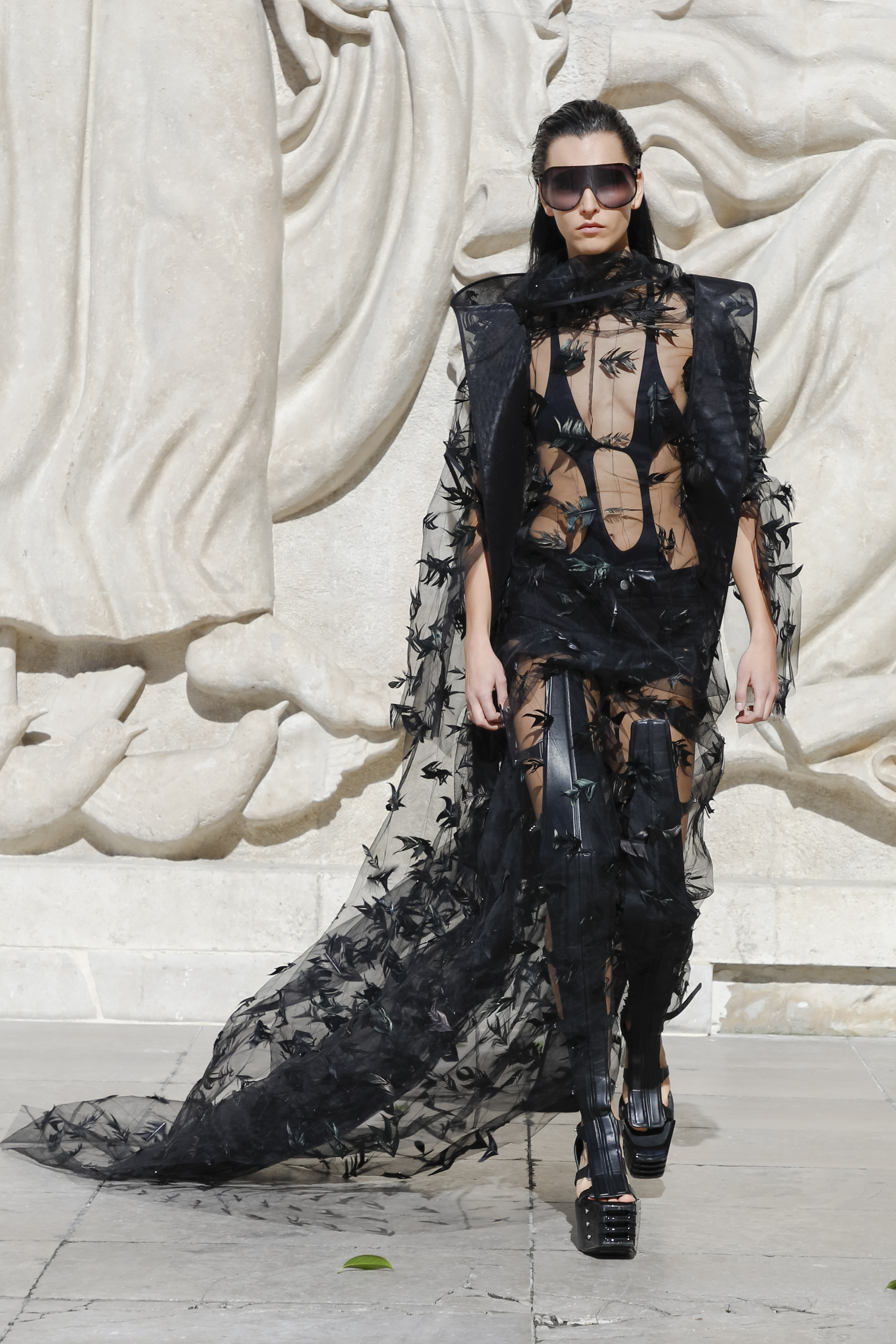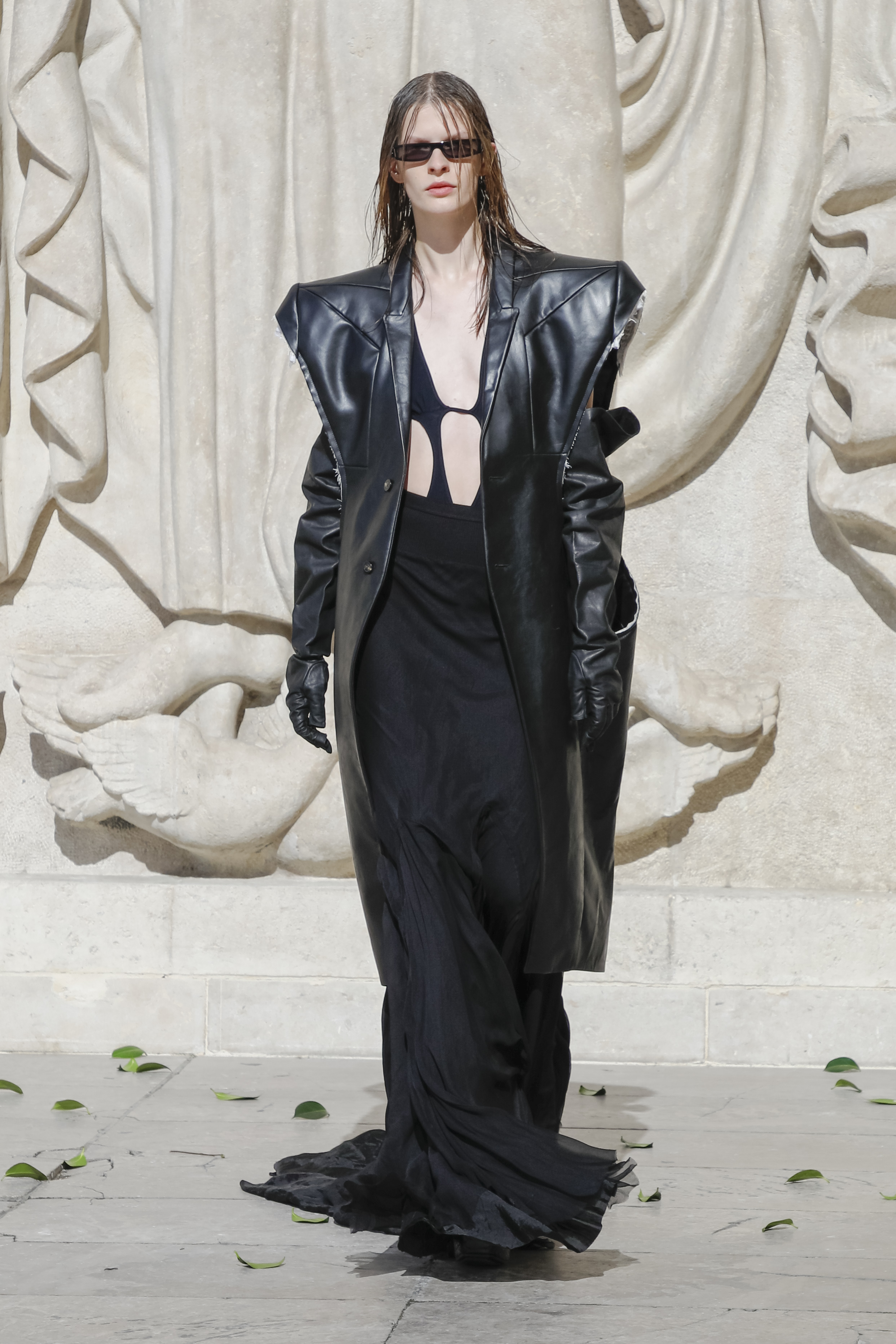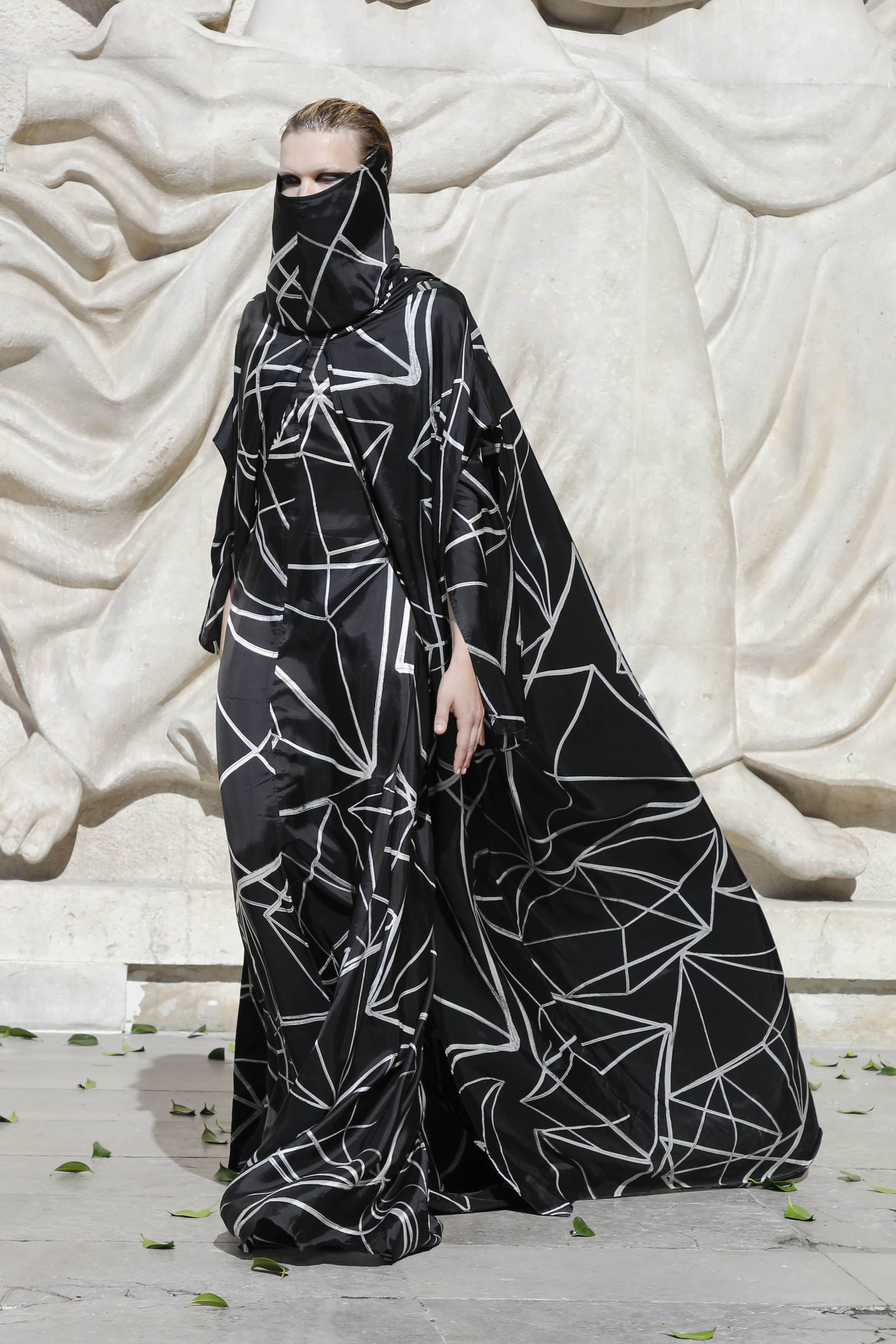 Follow i-D on Instagram and TikTok for more fashion.

Credits
---
All images courtesy OWENSCORP