Everything you need to know about the BLACKPINK 5th anniversary movie
The queens of K-pop are celebrating a half decade together with their '4+1 PROJECT'.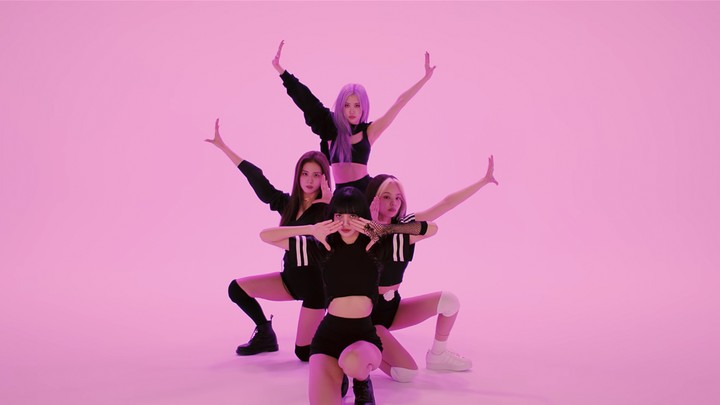 YouTube/YG Entertainment
The year is 2016. Ominous events in western politics are coming to pass, Vine is dead, TikTok is still Musical.ly, and a freshly-revealed BLACKPINK are the first girl group to debut under K-pop kingmakers YG Entertainment in seven years. Half a decade, billions of views, several tours, and a whole Netflix documentary later, Jennie, Rosé, Lisa and Jisoo are gearing up to launch the mysterious "4+1 PROJECT", with a movie release that will commemorate their five show-stopping years together so far.

BLACKPINK THE MOVIE is tipped to be the centrepiece of the celebration, but what else could these ex-monster rookies have in-store for us? And just when exactly can we expect to be lavished in K-pop goodness? Sit back, relax, set Square One on shuffle, we have all the answers for you right here.
What is BLACKPINK THE MOVIE about?
According to entertainment site Pinkvilla, the film will have Jennie, Rosé, Lisa and Jisoo reminiscing about the past few years they've spent together, as well as showcasing some of their most notable live performances. In particular, footage from the group's 2018 tour IN YOUR AREA will be getting a 2021 makeover in the form of a re-edit treatment.

The movie will be split into different segments: 'Memories Room', which will likely involve the aforementioned reminiscing; 'Beauty', placing focus on each group member's personality; and 'Undisclosed Special Interview', which, well, you'll just have to wait and see. No spoilers!

When is it coming out?

The film is expected to arrive in South Korea's CGV cinemas 8 August 2021, exactly five years to the date since BLACKPINK debuted in 2016.

Where can I watch BLACKPINK THE MOVIE?
After its South Korean premiere, the movie will release globally in over 100 countries, with dates to be announced in the coming weeks. Check back soon for updates on when this might be in your area… no pun intended, but also, pun intended.

What are the 'Screen X' and '4DX' formats?
BLACKPINK THE MOVIE will be shown in 'Screen X' shows, meaning the theatre screening the film will provide an immersive, panoramic experience with the use of three side screens. The '4DX' shows take this a step further, featuring extra elements such as LED lighting, motion seats, wind, fragrances and more. How you like that? (Sorry.)
What about the rest of the '4+1 PROJECT'?
Since no more details have been revealed, we can only imagine what else the upcoming anniversary will entail. Fans speculate that the project will take the form of a series of drops, and BLACKPINK THE MOVIE is just the first.
Among the most out-there in terms of fan theories is the idea that a potential fifth member could be added to the legendary squad, making the 4+1 project title very literal indeed. But that's too crazy, right? Right?