Anwar Hadid opens up about his music for the first time
In an exclusive interview, the 21-year-old discusses heartfelt creativity, family and why Palestine is so important to him.
Anwar Hadid is sitting in the backyard of his home, hood up, rolling a joint. He's in Malibu and it's morning. For the first time, he's speaking about the music he has spent the past two years making.
This is not a new thing. Back in 2019, the California-raised kid of a Dutch mother and Palestinian father -- known best for being a model (or the brother of Bella and Gigi, depending on who you talk to) -- released an album titled BLEACH he had made with some friends, comprising confident spitballed grunge flecked with hip-hop. "BLEACH was a fuckin'… it was a spurt!" he says, looking back. "It was a thought that was thrown up. We just knew we needed to do it."
What follows it is something more refined, though still shaped by deeply felt moods: a project due later this summer, made with melancholy, infatuation and Palestinian pride, finished with a caustic bite. Produced between Los Angeles and London, he took his time bringing together its final touches. Most of the music he made in whirlwind sessions with friends, the project's executive producer and co-writer Joey Francis, and writer-slash-engineer Brian Foarde. It's sonically inspired by his myriad teen listening habits -- everything from Alice in Chains, to The Doors, to Billboard chart hip-hop, like his sisters' high school love of Lil Wayne, which he, by osmosis, listened to too.
You may have heard the first track from these sessions, "Off@Night", a hectic punk-rock song he released in April that, beneath thrashes of guitar, features Anwar's gritty vocals. "I feel like I got lost and took my heart for granted / I've been feelin' awfully sad and off at night," he sings, their sombre meaning buried beneath mosh pit production.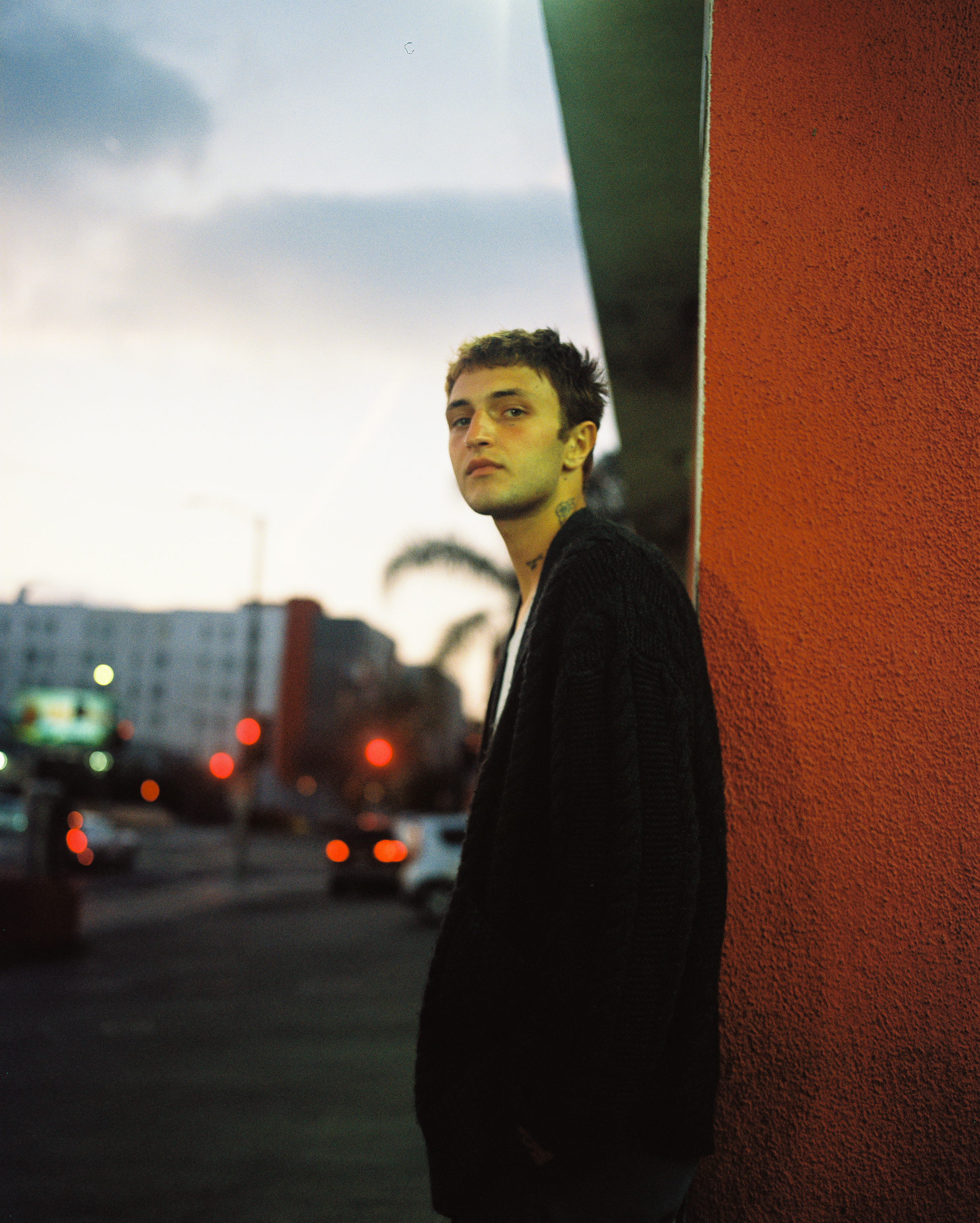 The latest single "4MyLove", a slightly softer and more synth-led take on similar sounds, is poppier but by no means conventional. The title of the song also crops up on Anwar's birthday post for his girlfriend, Dua Lipa, from last summer. It was built around its aggressive drum beats. Joey sent a stripped back version of the production to Anwar who, in his car on the way to the studio, started to form a song about infatuation, and the music video -- which feels like a fuzzy, tripped out version of Run Lola Run -- captures the intensity of those emotions.
In fact, most of these new tracks are, he says, "about love", before apologising because he knows that every musician probably says that. "Love and passion," he clarifies. "My group of friends and the place we've been living in, this is a reflection of that."
In conversation, he seems intelligent yet modest, often bookending strong stances on things with a "type-shit" or an "or whatever". He's frank, but perhaps doesn't feel so comfortable when articulating a process that's still very personal to him. It wasn't always music, either. Back when he was a kid, Anwar was intrigued by design, and would draw in his spare time. It's something he still does today, often illustrating the artwork for his music, playing a key part in the making of his videos and designing his merch. But when he discovered music, having written diaries and poems of thoughts for his own safe keeping, it felt like his most fulfilling practise. "I felt like I wasn't able to express myself in the ways that I wanted to, and music helped me with that," he says. "It got to a point where I needed it."
You would assume that there was a conscious desire at play to be something greater than a 'tabloid boy', or an associate of his equally famous family members -- images imposed upon him by the public rather than how he has thought of himself. He is, at this stage, keen to be seen as his own person. But he loves his family, and has long grappled with his want to be seen as a part of that unit, while also proving he has his own future. "You're talking about something I've had to think about and deal with for a long time," he says, when we ask if he's worried about music industry skepticism. "It's not really something that bothers me or anyone in my family, because we've always been creative people. People always think about this other shit but don't think about the love a family has for each other. Everyone has something to say. Even if it's something small."
In May 2021, international attention turned to Palestine and the 11-day conflict which led to the deaths of 256 Palestinians and 13 Israelis. The media coverage predominantly focused on the Israeli airstrikes that damaged and destroyed mainly civilian targets in occupied Gaza: schools, hospitals, high-rise buildings and the al-Shati refugee camp. Anwar, alongside his sisters Gigi and Bella, and Dua, were some of the most active voices in the public eye speaking out against these events. They protested in person, and their Instagram feeds became so renowned for publishing updates as to what was unfolding in the West Bank that an advertisement accusing Gigi, Bella and Dua of "vilify[ing] the Jewish State" ran in The New York Times.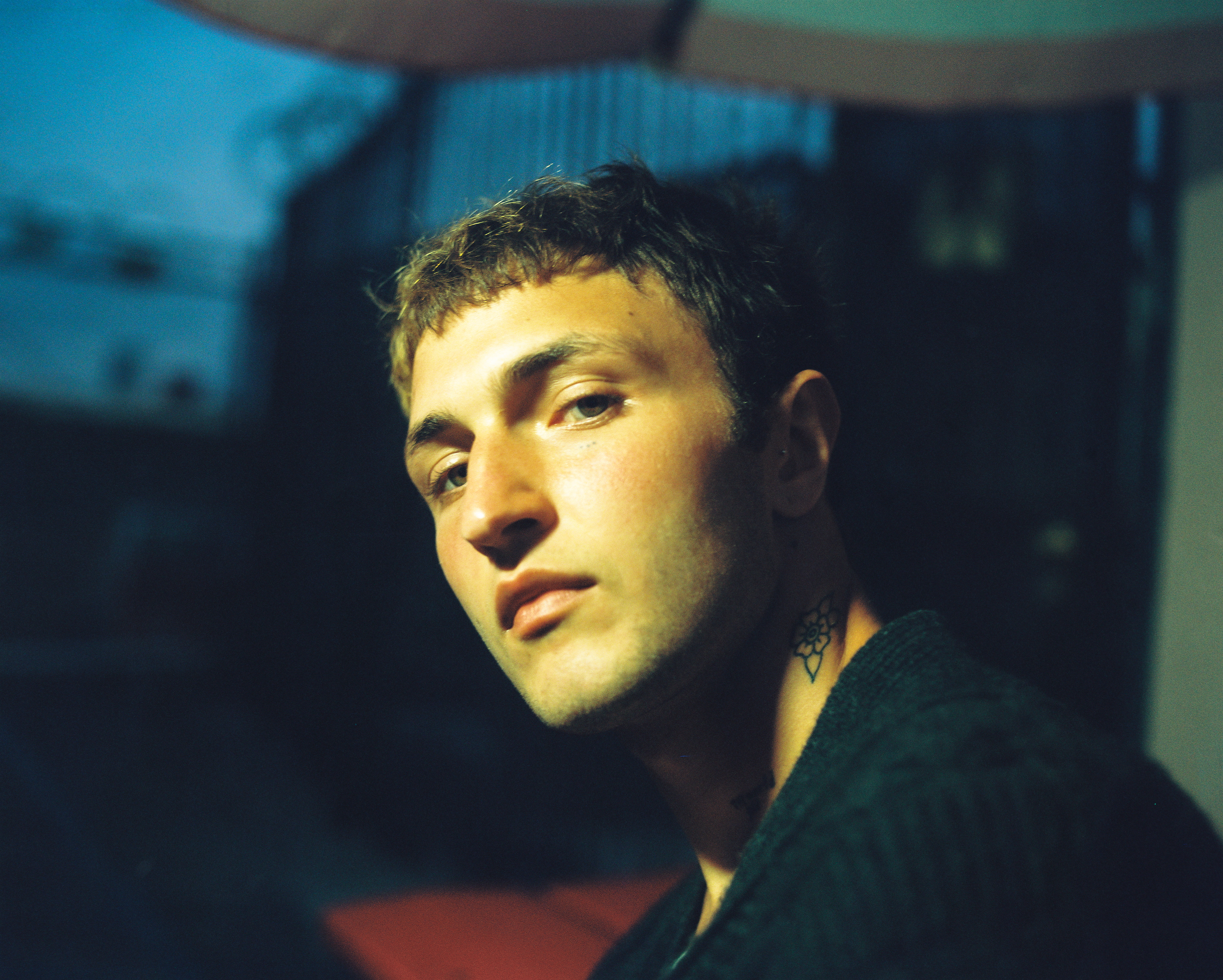 Anwar has visited Palestine twice to deepen his connection to his heritage. Watching the global attention focus on the violence over the past six weeks has left him "weary", he says. "I believe Israelis and Palestinians both should not be afraid for their lives, and the occupation that is happening in Palestine needs to come to an end."
His position of influence, as someone with a large influence discussing the occupation on social media, hasn't been lost on him. His friend, the musician Mustafa the Poet, said something to him recently: "This is a revolution, and an organisation for peace has started through the internet."
"People are scared of having those conversations," he says, of the powers that continually rely on silence when it comes to the occupation. "But the point of this is that we have been idle for so long. A lot of people [affected by this] deserve to have those conversations." Anwar remains independent and unsigned, giving him the opportunity to voice his opinions freely. A track on the new project explores that heritage; a story about a Palestinian kid in America.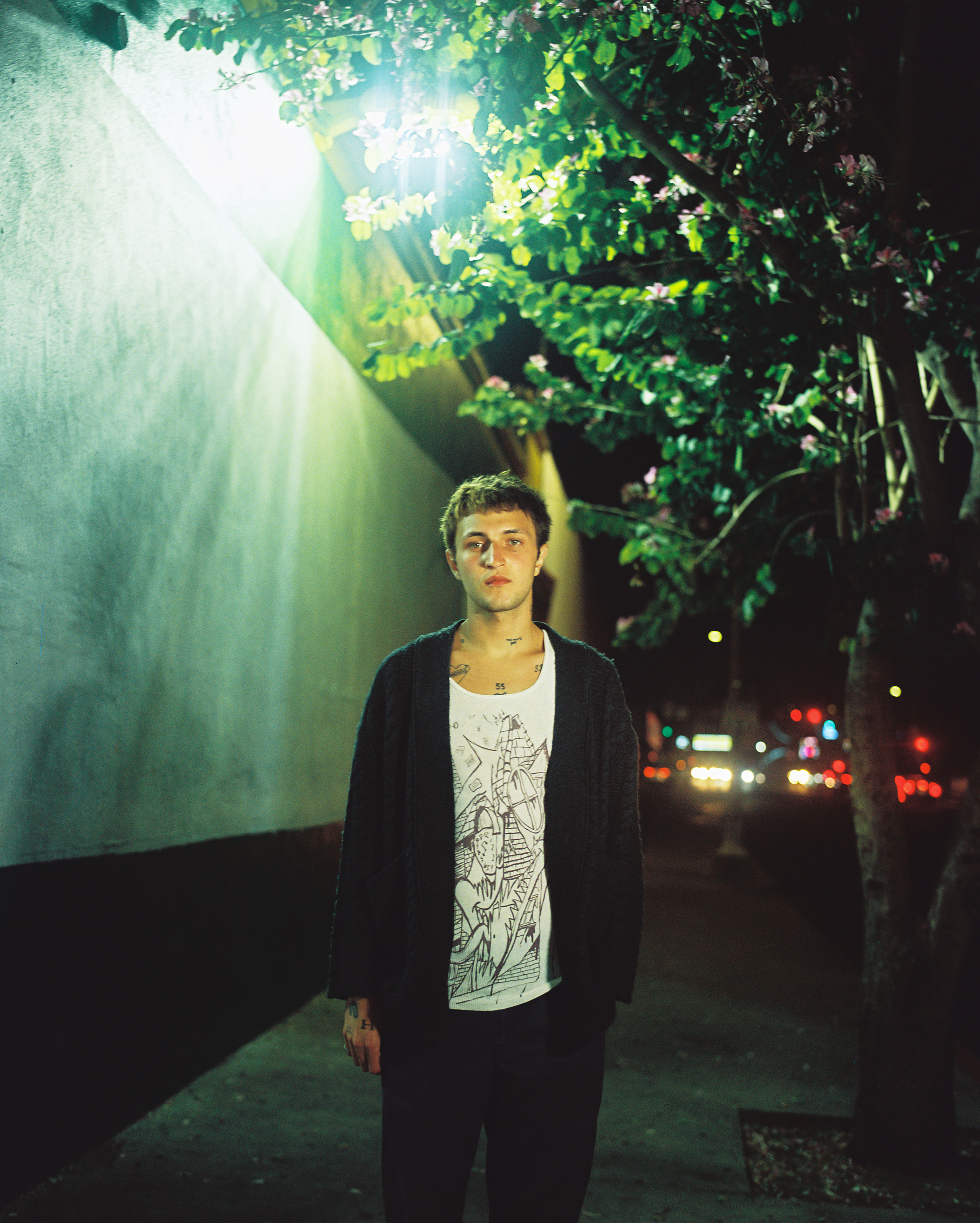 "It's important for me to feel like I'm growing," he says of this new music. "At least for me, I want to honour that and give it as much time and effort before I put it out." But he backtracks: "I don't even know if I did that necessarily to the highest degree," he shrugs, with a smile. "But it was a stepping stone."
Having all of your shit figured out by 21 is, in practise, probably a creative death sentence; to have reached your peak when there's so much ahead of you may be more stifling than fulfilling. By offering up intense, unfiltered feelings in song, Anwar has given himself space to change his mind and figure all of that shit out.
His happiness is rooted in the process of making it instead. It's rooted in his girlfriend, his dog Dexter, his family, his "brothers" -- by which he means his best friends. The joy that stems from the last step in this process, for this music to be heard and find its admirers, is something he's looking forward to. "I just want to bring people together in whatever capacity I can, and build a community," he adds. "That will bring me peace."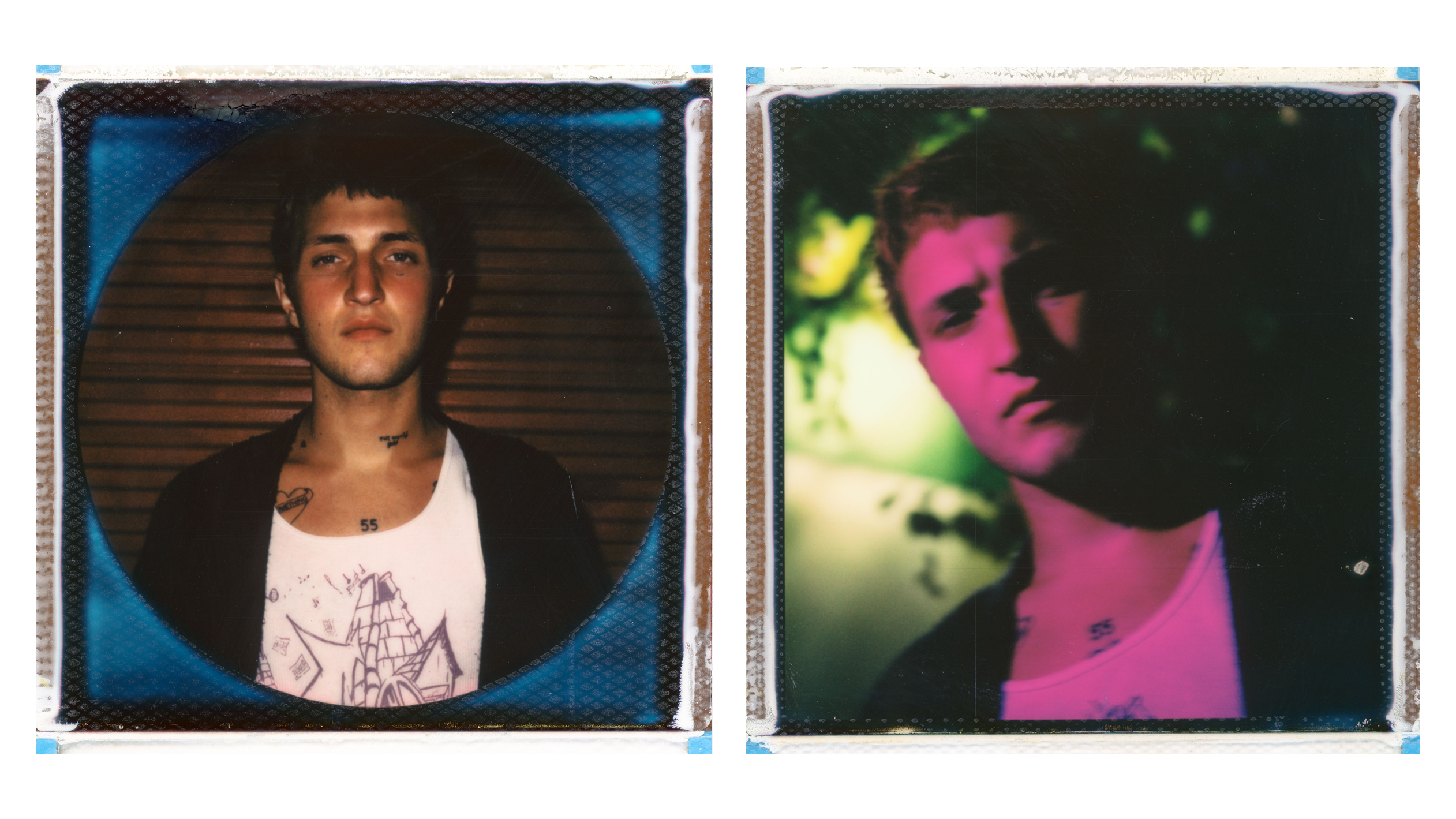 Follow i-D on Instagram and TikTok for more music.
---
Photography Grant Spanier
Tagged: