Kanye's Netflix documentary is called jeen-yuhs and will drop next year
It will be an "intimate" look into Yeezy's life and career
|
26 September 2021, 12:59pm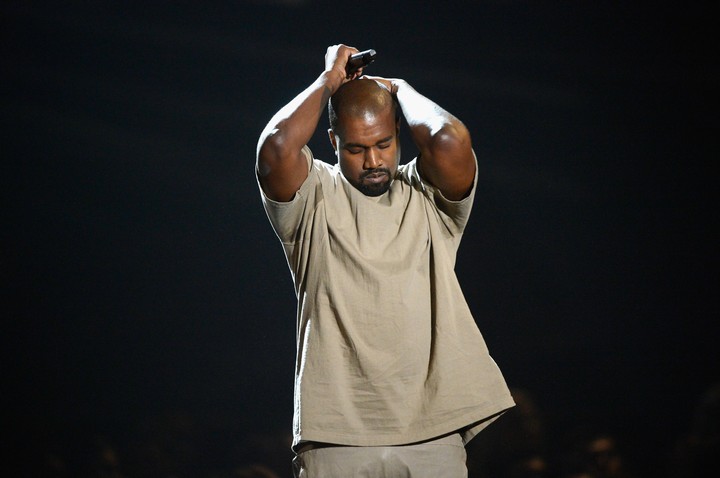 Image via Getty
Netflix has announced it will release the "intimate" Kanye West documentary, now officially called jeen-yuhs, next year.
Focusing on two decades of Yeezy's life, the film will be directed by Coodie Simmons and Chike Ozah. The filmmakers promised that jeen-yuhs will showcase "both [Kanye's] formative days trying to break through and his life today as a global brand and artist".
Jeen-Yush was announced via Netflix's live stream TUDUM event, which highlights upcoming film and TV content heading to the streaming service. Set to drop in 2022, no specific release date for the documentary has been announced yet.
So far, just one first-look clip at the film has been released, which sees a young Kanye and Mos Def rapping 'Two Words,' a track from his debut album The College Dropout.
Dropout established Kanye as rap's wunderkind du jour, bolstered tracks like Jesus Walks. His later records - Late Registration and Graduation - would confirm his hitmaker status too, with the number one hits 'Gold Digger' feat. Jamie Foxx and the Daft Punk sampling 'Stronger'.
Across the next decade, Yeezy's output would see him shapeshift into a widely-acclaimed auteur, thanks in large part to the undeniable genius showcased on My Beautiful Dark Twisted Fantasy and its abrasive, minimalist follow-up Yeezus.
Recently, however, the auteur has turned into a controversial provocateur that it's been hard to fully support on occaision.
Never mind the scatter-shot releases and contents of albums like Ye and Jesus Is King, his widely-derided support of Donald Trump and truly concerning battles with mental health saw Kanye become a divisive figure. His six-year marriage to Kim Kardashian West - widely credited with taking Kim from reality-TV celebrity to true A-list superstar - also came to an end earlier this year.
Kanye's recent tenth album DONDA, named after his late mother, has also proved to be one of the most controversial album releases of this year.
Putting even its year-long delay to the side, the inclusion of DaBaby and Marilyn Manson on a second itineration of the track Jail (originally featuring a much-hyped Jay-Z verse) also drew widely-spread criticism. That didn't stop DONDA topping the charts in both the US and UK, however.
So basically, jeen-yuhs is going to have some high-highs, but also some very low-lows. Nevertheless, we eagerly wait for it to drop.
Tagged: