fendi enlist pink-haired identical twin-fluencers ami and aya for latest campaign
The Tokyo-born, Instagram-made J-Pop stars, models and designers are part of the second wave of the Italian luxury house's #Me&MyPeekaboo project.
|
06 November 2018, 1:40pm
Image courtesy of Fendi
Following in the footsteps of the Fendis and the Kardashians, the Suzikis -- Ami and Aya -- are the latest fashion family to show off their favorite versions of Fendi's iconic Peekaboo bag.
After WWD recently coined the termed twin-fluencers, it's clear that a new generation of identical siblings have left the industry seeing double, but no one does twinning quite like the Tokyo-born J-pop stars, models, designers and street style sensations. Thanks to their pink bobs and kawaii overload, the fashion world has long been fascinated by the duo. In recent weeks alone they've embraced on the cover of Cosmopolitan Japan, stood side-by-side with Jeremy Scott for the Moschino x H&M campaign, and now Fendi have enlisted them to help celebrate the tenth anniversary of it's tongue-in-cheek turned timeless It-bag, the Peekaboo.
Given that the Peekaboo's name comes from its unusual two halves construction -- the internal pocket and iconic twist lock -- the rarely seen apart identical sisters are the perfect campaign stars. As i-D exclusively follow them to Paris for a playful behind-the-scenes look at the shoot, Ami and Aya tell us why two is better that one.
How would you each describe the other?
Aya: She's a natural.
Ami: She's passionate!
And your relationship? What would you say most unites you and sets you apart?
Aya: Two of us makes one. We are identical twins, so we can communicate by telepathy.
Ami: We always support and stimulate each other and share many things. She is another me. We have done and overcome many things. When times are bad, we cheer each other up. When times are good, we share happiness.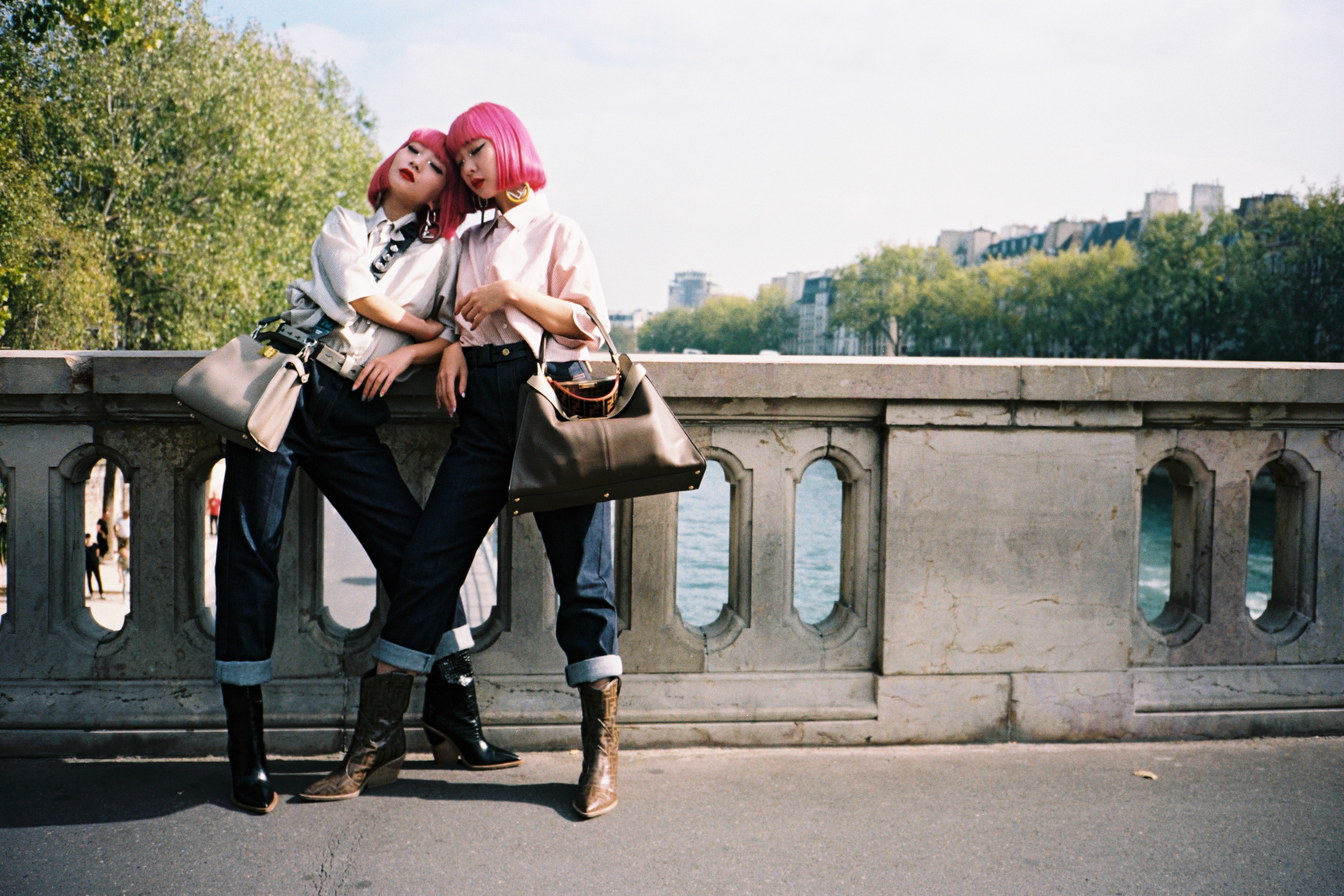 What's the secret to twinning?
Aya: We always share information, go to music events and festival events together, to share fun and cool styles.
Ami: We also send each other playlists so that we can share music every day.
How would you describe the Peekaboo?
Aya: Elegant, iconic, it's a dream.
Ami: Dream, humor, special.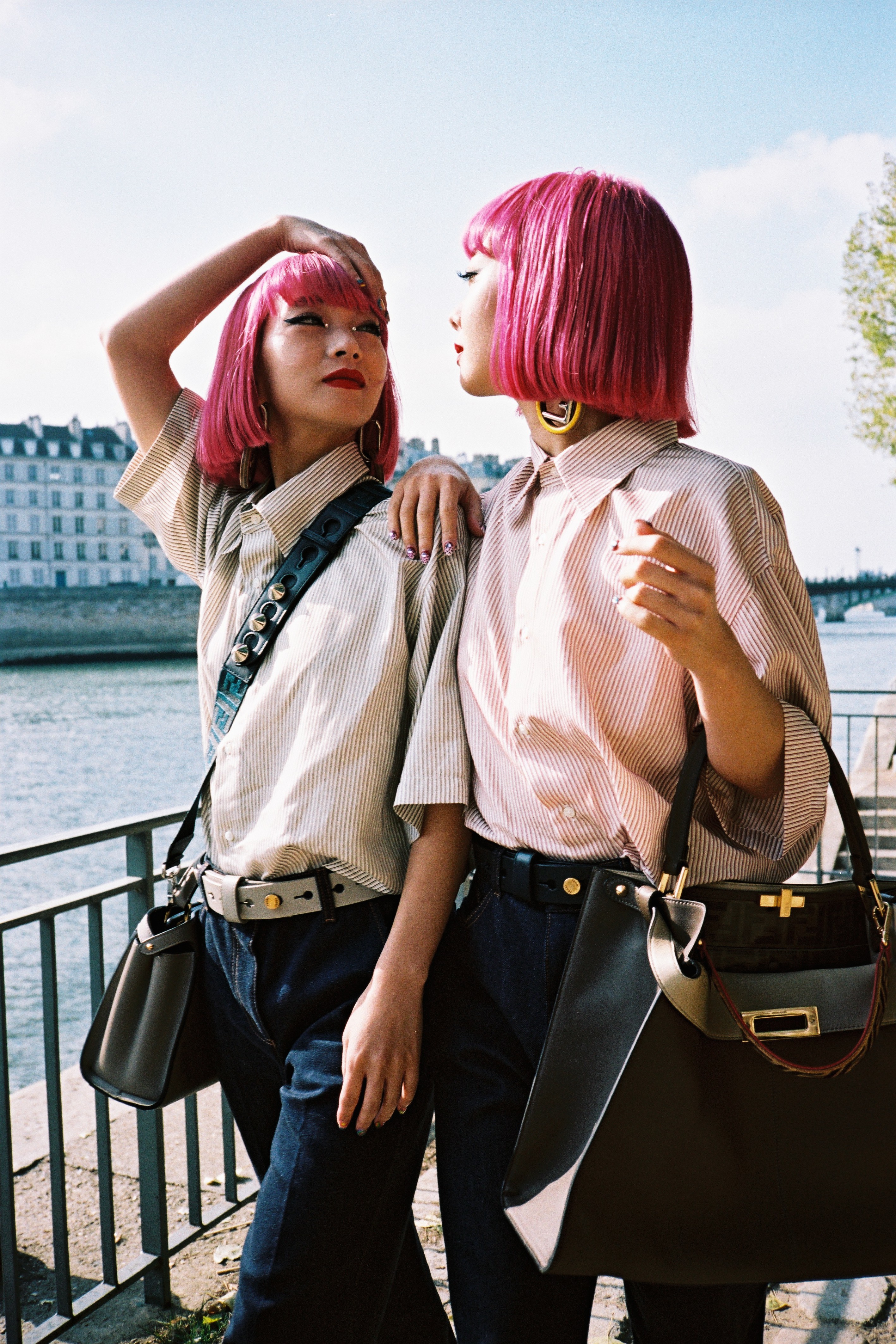 What must-have items would always keep inside your Peekaboo?
Aya: Headphones because I love listening to music!
Ami: A lipstick, earphones, and a mints!
The Peekaboo is all about secrets. Tell us about your hidden you?
Aya: Twins' telepathy!
Ami: Twins have a lot of secrets.
This article originally appeared on i-D UK.