This photographer lets his famous subjects take intimate self-portraits
Jonathan Anderson, Simone Rocha, Gareth Bale and more turn the camera on themselves. Just don't call them selfies.
|
20 November 2019, 2:00pm
Anna Calvi
Benjamin McMahon shoots a lot of celebrity portraits. A photographer for Vogue, M Le Monde, Vanity Fair and more, his portfolio boasts an eclectic mix of stars, including the likes of Molly Goddard, David Beckham, Wes Anderson, Urara Tsuchiya, Nigel Slater and Anthea Hamilton. But working with big names and busy schedules, invariably, means getting very little time to shoot them, a predicament which can often impede his ability to get the kind of picture he wants. "I wondered if my 10 minutes with people was enough to get an honest portrait," he says. "Was I getting through to them and making something special, or was I just getting someone's 'photo face'?"
So, a little while back, he decided in these instances to start handing over the camera to the person he was shooting and see what difference it made if they were in control of their portrait. "The first one was made in 2014 of Stellan Skarsgard... I'd tried one before but the guy was French and he didn't get it and just took a picture of his cat next to a mirror. I've got better at asking now."
Last month, with five years' worth of celebrity self-portraits accumulated, Benjamin decided to compile all his images into an exhibition titled Not Myself. All shot in black-and-white, the images provide a perspective on celebrity photography we often don't see. Here, Benjamin discusses what he learnt whilst working on this series.
These images have a very classic feel to them, as an analogue camera in the reflection of a mirror or window was once the only way to shoot a self-portrait. Was this an intentional choice to distinguish it from the modern selfie?
Very much so. I started making these when the 'selfie' was on the rise. You couldn't go anywhere without someone people taking one. I never much cared for them and wanted to try and make a set of pictures that were the opposite of that. Self-portraits to my mind are a more thought out intentional picture where as a selfie is a much more throw away means of communication.
What do you think a person's self-portrait can say about them that a portrait cannot?
I hoped that when someone was given the control to make their own photograph they might give something that I couldn't get from them. I am not sure what that might have been but a look, a smile, something that was theirs. There has been a lot written about photography and truth and that there's no such thing... so I think the most you can hope for is an honest picture.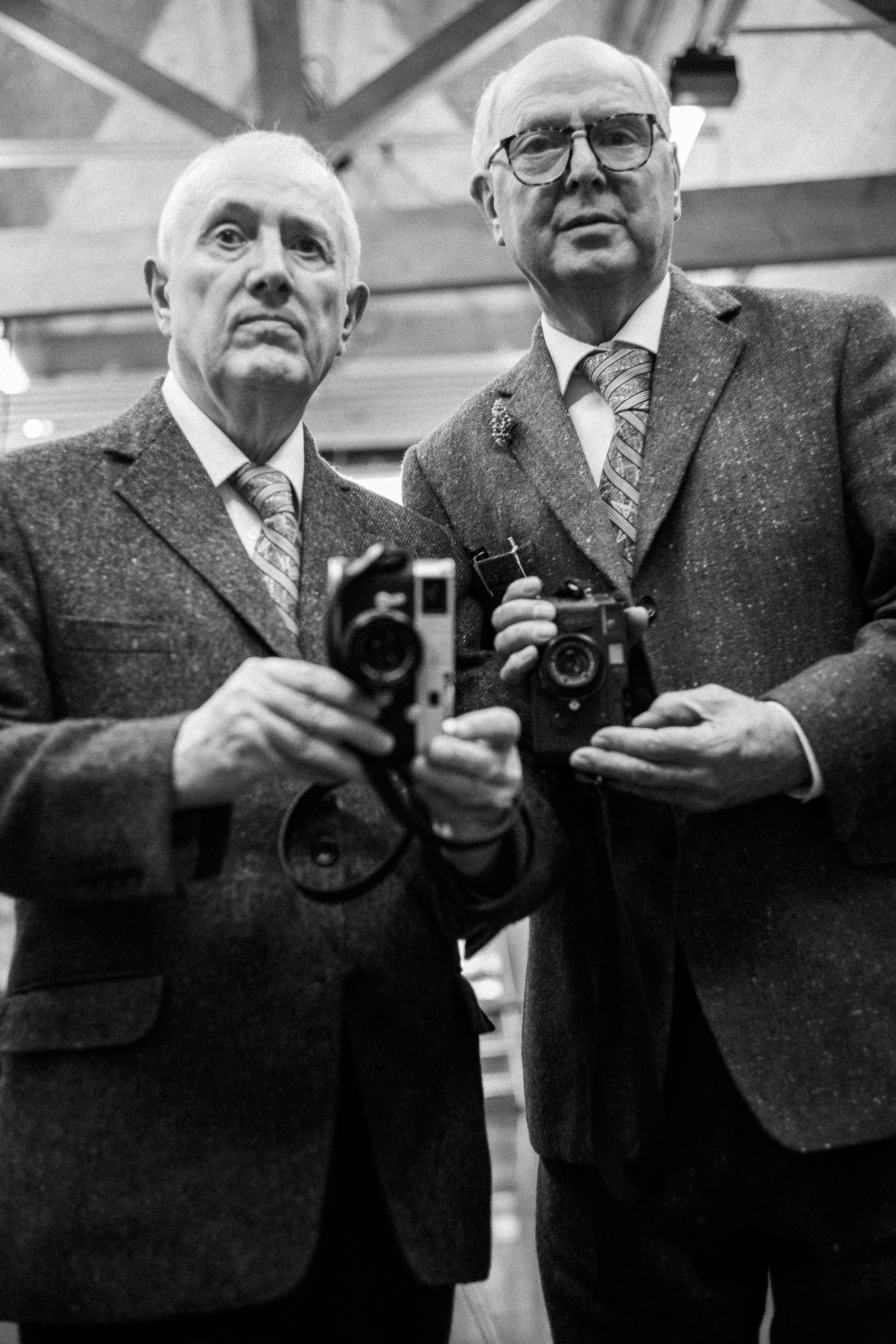 Anne Collier, who collected women's self-portraits, said selfies represent "a fundamental impulse to document ourselves, to record our existence" -- do you agree?
It's hard not to agree. If you look on Instagram, or search 'selfie', it brings up millions and millions of pictures to prove it. We all do it. I don't know if people do it to prove they were here but I do think that photography these days it is a means of communication. Instead of texting someone or writing a message you can send them your face. They can see your reaction rather than decipher a message. It's much more convenient and efficient and I think people are good at finding any way to do things quicker.
What dimension does the fact every subject is famous bring to this collection?
I think the main thing that having well known people in the pictures brings is that people are more likely to want to look at them. If someone is a fan of Gareth Bale there's almost an automatic audience for the work. I feel like the photographs feel quite intimate as they were made by the person themselves: it looks like their personal picture that was made for them and no one else. I'm not sure people would be as excited by the pictures if they were of my pals back home, or some baker somewhere.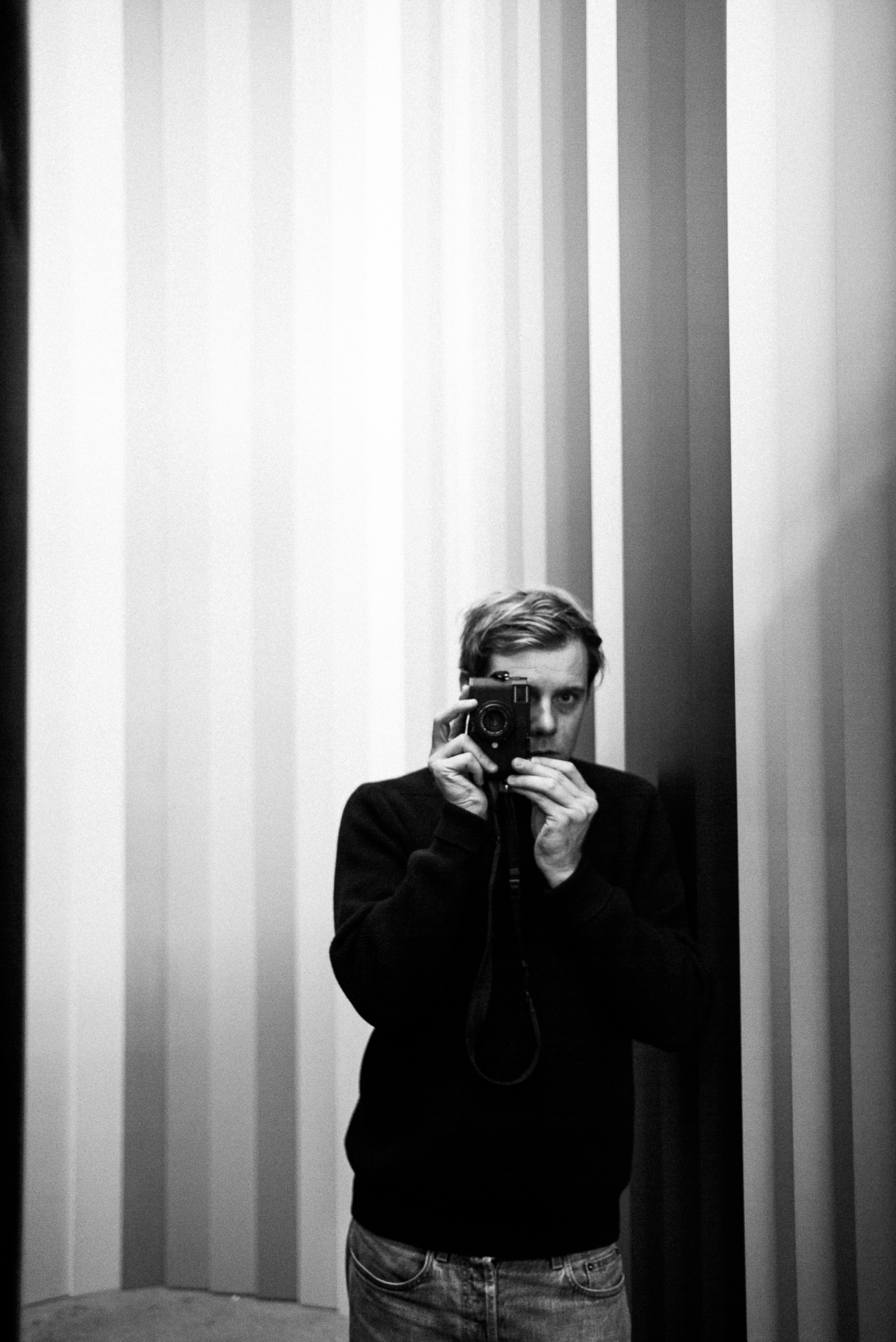 These images all seem very composed and some very creatively shot. Did anyone create a self-portrait that didn't work or didn't make into the final collection?
Oh man, sadly yes! Sometimes they just didn't work, through me or the subject. I'm sure some people said yes not really understanding what I was after but I got better at asking and explaining and pushing it until it was right. One of Katharine Hamnett just disappeared too. The file just vanished, which was a bit devastating. The times I usually felt like I had failed was if someone smiled as it made me think more of a selfie but there are a few that I really love now where that happened. Cressida Dick for example, someone I do not see smile. So having her smiling was actually really lovely and showed me something I didn't expect.
Do you have a favourite?
There's a few I really love but so many of them just remind me of stories about how they were made or how the day went. Sharing a bottle of champagne with Judi Dench, getting to meet Gillian Anderson, sitting on a toilet watching Paul Smith make his photograph. I love the one of Fabienne Verdier, and the Alan Rickman one always makes me smile. Oh and AA Gill, it's the only one not on a Leica because I forgot it in the car but it fit in so perfectly with his clothing. It looks like he's from another time.