here's your first look at the 'normal people' tv series
Sally Rooney's hot AF is coming to BBC and Hulu, and we can't wait.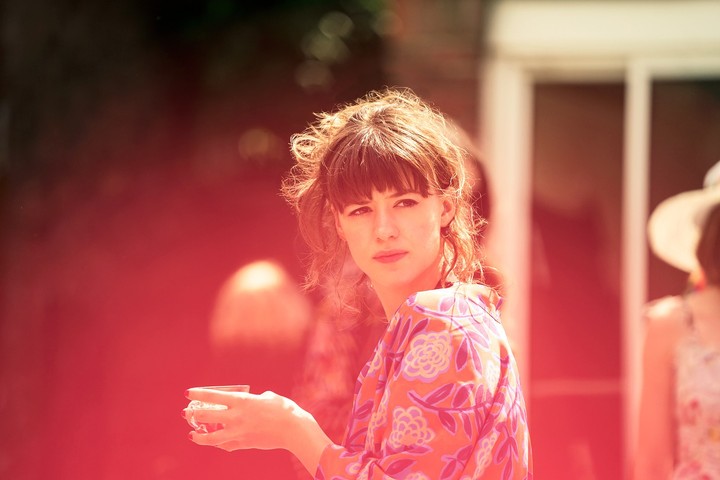 Instagram
This time last year, everybody on public transport seemed to be nose-deep in one book: Sally Rooney's Normal People. Its lime green cover, graced with the image of a boy and girl embracing in a peeled-back mackerel tin was piled deep on the shelves of bookshops around the world. It got nominated for the 2018 Man Booker Prize amongst other accolades, and even managed to sneak into the top 25 on The Guardian's 100 best novels of the 21st century. It was -- like an alt- Fifty Shades or Harry Potter for the tote bag generation -- a literary sensation.
Set in Ireland, it tells the story of two friends, Connell and Marianne, and how they fall in and out of love and friendship over the course of their teenage years and into adulthood. It perfectly captured that transitory period in a young person's life, from being a wallflower to the most fawned over person in the room, and how that journey happens in reverse for some people.
The novel had barely hit shelves before Hulu and the BBC had joined forces to transform it into an (obviously) highly anticipated television series, and today we got our first look at its cast in action. 21-year-old Daisy Edgar-Jones, known for her appearances in reboots of War of the Worlds and Cold Feet, has been enlisted to play Marianne. Meanwhile, the role of Connell will be played by newcomer Paul Mescal. The photos capture Marianne and Connell on the beaches of County Sligo, at ding-y parties and in the courtyard of Trinity College in Dublin.
All 12 episodes have been co-written by Sally Rooney, with Oscar nominee Lenny Abrahamson and esteemed TV-filmmaker Hettie Macdonald sharing the directing duties. "My favourite scenes from the book generally took the form of conversations between the two protagonists—in abandoned houses, in apartment kitchens, in cars, and in bed," Rooney told Vanity Fair. "I'm excited to see those dynamics beginning to unfold in a new way on the screen."
Check out some of the photos on Daisy's Instagram below before the series airs on BBC Three and BBC One in 2020.

This article originally appeared on i-D UK.