Watch the exclusive first clip of Princess Nokia's debut film
New York rapper stars in Bronx-set love story 'Angelfish'
|
13 November 2019, 1:00pm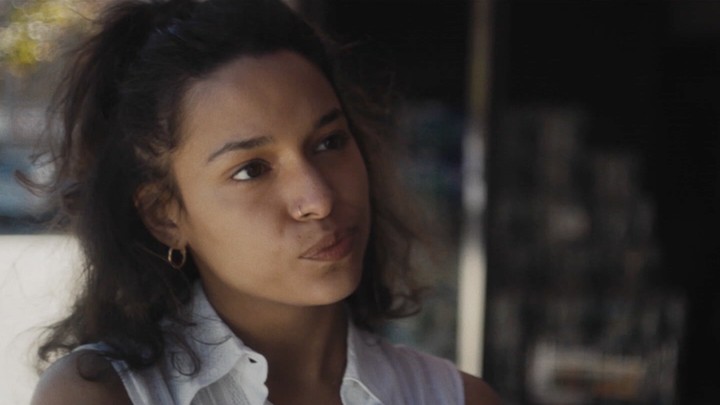 New York City in the 1990s and Princess Nokia: the two things are so intertwined that the mention of one conjures up images of the other. She might have been a kid back then, but the East Harlem rapper has expertly captured the spirit of the period – from Bart Simpson to the basketball court – ever since her incendiary debut LP 1992 dropped two years ago.
If her hip-hop is hard-edged and assertive, Nokia -- real name Destiny Frasqueri -- is taking a more languid route into the movie world. Below, we have an exclusive preview of her big-screen debut Angelfish, a contemplative, heartfelt love story set in the Bronx in 1993.
In the film, Princess Nokia plays Eva, a Puerto Rican teenager who's forced to choose between her aspirations and her relationship with Brendan, an Irish-American man who's sauntered into her life unexpectedly. In a statement to Afropunk, Princess Nokia described why she wanted to take on the role. "I loved sharing this experience with Peter [Lee, the film's director] and the incredible team of women who made this film possible," she said. "He respected me, he respected New York, and the importance of bringing these Latino characters alive reflectively and accurately, which has truly meant the world to me."
The first clip from Angelfish, premiering on i-D, depicts one of the couple's first encounters, as Brendan tries to charm Eva into spending the day with him.
Look like your kind of thing? Well, the film has its world premiere in New York City tomorrow night (Thursday 14th November) before hitting streaming services worldwide on 19th November. You can find out where to watch it here.