watch robyn get sexy with a microphone stand in the 'ever again' video
Who knew that rolling around in the sand surrounded by statues could look so good?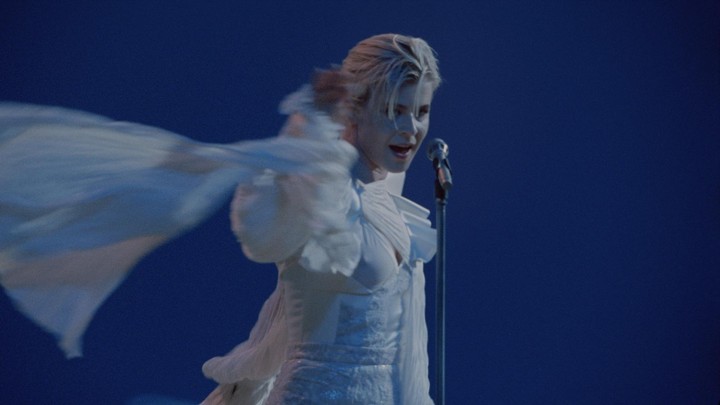 Still from Robyn's Ever Again
This article originally appeared on i-D UK.
There aren't that many popstars that could get away with dancing around dressed like a Jacobean peasant before stripping off and getting intimate with a microphone stand on a sandy floor. But then, there aren't many popstars like Robyn. This imagery isn't taken from some leaked X-rated tour footage, but rather from the singer's new video for Ever Again.
The track is, of course, taken from Robyn's most recent resplendent album Honey, released last year, and could be seen as a more sensual, less frenetic sibling of the now iconic Call Your Girlfriend vid, which saw Robyn rolling around on the floor doing some incredibly bendy choreography.
Robyn has described the sandy setting for the Ever Again video, which also features statues and plastic blowing in the wind, as "a dreamy place, somewhere undefined, somewhere in my unconsciousness". Quite.
The clip was directed by Colin Solal Cardo, with choreography by Maria 'Decida' Wahlberg (she did the Call Your Girlfriend choreo). Robyn also wears some snazzy new Louis Vuitton threads, designed by Nicolas Ghesquière especially for the video. Just as an FYI, in our unconscious mind we're also wearing bespoke Louis Vuitton.
Robyn recently wrapped up the European leg of her recent tour, but is playing a number of festivals this summer. She plays further US dates in July.
Right, we're off to find a mic stand...
This article originally appeared on i-D UK.