musicians will wear white roses to the grammys in solidarity with time's up
Industry executives sent a letter urging guests to demonstrate their commitment to the fight against sexual harassment.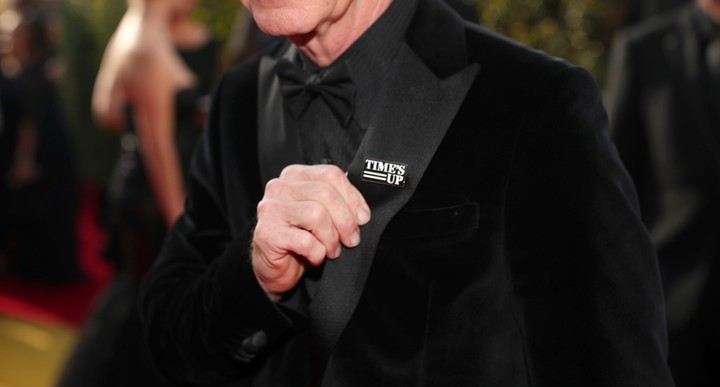 After the notable success Time's Up saw on the Golden Globes red carpet this month, with celebrities arriving in all black, bedecked with branded pins, and bringing activists as their dates in support of the movement, the Grammys is now looking to follow suit with a sartorial political statement of its own.
A group called Voices in Entertainment has stepped forward in the days leading up to the music awards ceremony to help lead an initiative in conjunction with Time's Up, a legal defense fund that provides subsidized legal support to those who have experienced sexual harassment, assault, or abuse in the workplace. The group is urging all guests to wear a white rose in a show of solidarity. This initiative is being spearheaded by Meg Harkins, SVP of Marketing at Roc Nation, and Karen Rait, Rhythmic Promotion at Interscope/Geffen/A&M Records, along with a group of 15 other women who sent out a letter to their fellow industry members outlining the importance of taking a united stand against sexual harassment and inequality through this symbolic gesture.
"As we are inspired by the #timesup campaign, we are encouraging the artists that we work with and our colleagues attending the 60th Annual Grammy Awards in New York City to wear a white rose to the ceremony on Sunday, January 28th," the letter reads. "We choose the white rose because historically it stands for hope, peace, sympathy and resistance."
They continue, "Please join us in support of equal representation in the workplace, for leadership that reflects the diversity of our society, workplaces free of sexual harassment and a heightened awareness of accountability that our sisters started on January 1st and continued through the Golden Globes and onward."
And according to Billboard, pop stars like Halsey, Kelly Clarkson, Cyndi Lauper, Dua Lipa, Rita Ora, Rapsody, and Tom Morello have already confirmed they're fully on board.