vic mensa pens a moving essay on palestine and racism in america
The rapper ties human rights abuses in Palestine to racist attitudes he's experienced at home.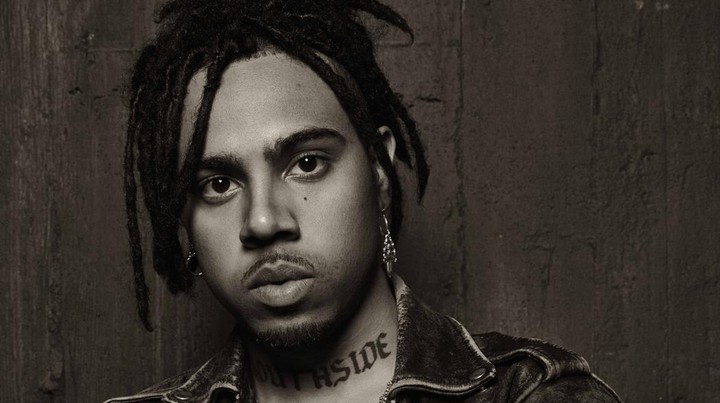 Rapper Vic Mensa is continuing to use his platform to speak out on the issues that matter to him. Following on from his video We Could Be Free, which linked locations of American injustice (like Standing Rock, Charlottesville and Ferguson) to footage of an occupied Palestinian village, he has published a powerful essay for TIME, expanding on his experience in the region and the human rights abuses he witnessed during his time there.
"I can only speak to the experiences I had there," Vic writes on the controversial topic, before expanding on humiliating checkpoints where Palestinians were "not only stripped of their possessions but of their dignity." The rapper goes on to recount an experience where he saw a young Palestinian boy accosted by adult Israeli soldiers.
"I watched a Palestinian boy thrown against the wall and frisked by Israeli soldiers in full military gear, carrying assault rifles with their fingers ever present on the trigger," he writes. "Our guide tells us he's likely been accused of throwing stones, a crime punishable by a mandatory minimum sentence of four years in prison. Take a moment to process that. Throwing stones. Punishable by a mandatory minimum sentence."
The piece, entitled What Palestine Taught Me About American Racism, goes on to detail the "overwhelming" similarities between what Vic witnessed in the country and America's racism. He explains: "As I gaze over the 25-foot 'separation wall' the economic disparity is acutely transparent; the Israeli side looks like the Capitol in The Hunger Games, while the Palestinian side reads like a snapshot from a war photographer. It's as if the South Side of Chicago's most forgotten and disenfranchised neighbourhoods were separated from the luxury of Downtown's Gold Coast by a simple concrete wall." It was a sight that left the rapper both emotional and full of rage, he says.
Vic Mensa is the latest celebrity to comment on the Israeli-Palestinian conflict. Last month Lorde cancelled a show in Israel in protest against their occupation of Palestine, leading an American rabbi to accuse her of anti-Semitism in the Washington Post. Over 100 artists later signed a petition in support of the singer's decision. Vic also spoke out in support of NFL players taking a knee in peaceful protest against racism, penning an essay for i-D's Sounding Off Issue.