exactitudes capture solange, kanye and more for helmut lang
The new project features a line-up of devout Helmut fans and collectors.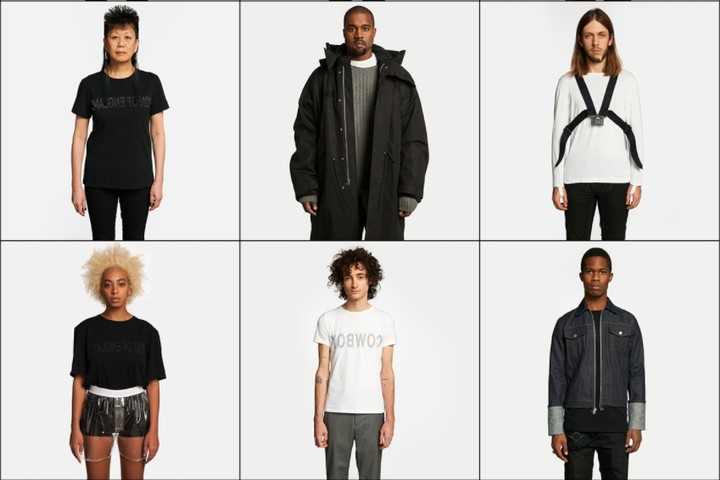 Exactitudes, the photographic project launched in 1994 by Dutch photographer Ari Versluis and profiler Ellie Uyttenbroek, has, for the last two decades, efficaciously captured the social uniform of the world's underground subcultures, from Rotterdam's gabber scene to grown up emos.
Having teased out old archive Exactitude images from the 90s on Instagram yesterday, Helmut Lang today announced their partnership with the pair, and released a line-up of devout Lang fans and collectors, two of whom are Kanye West and Solange, shot by Ari and Ellie, their first collaboration with a brand. Each of the campaign's models are wearing the re-edition collection and archive pieces.
Speaking to the pair back in 2014, they affirmed the importance of finding lasting and iconic style tribes when looking for subjects to shoot. "We simply focus on what we ourselves like to document: style and identity. When we work outside of Rotterdam, the new Exactitudes are always a product of intense observation, discussion and encounters, for a set period in a certain place. We aim to avoid short trends." Certainly this new campaign captures the diversity of the brand's fandom, not to mention the timelessness of the its clothes. Let's hope there's more where this came from.