Photography George Nebieridze
if you like techno, you'll love borshch
Party in Berlin, Kiev and Copenhagen as this music zine leads the way through the old and new metropolises of electronic sound. We met the founders.
|
02 February 2018, 8:45am
Photography George Nebieridze
Borshch, or borsch, is the name of a Ukrainian soup made of meat, beetroot and other vegetables, which has to simmer for a while to absorb the taste of all the ingredients. BORSHCH is also a magazine about the electronic underground scene. But what does a traditional dish from Eastern Europe have to do with electronic music? According to the two founders, Tiago Biscaia and Mariana Berezovska, a lot. "When we first came up with the magazine idea, the name was a joke, but the longer we thought about it, the more we discovered that our soup will be made of 'electronic beat-roots'." The Portuguese graphic designer and the Ukrainian author/music journalist come to this conclusion with the very first edition, for which they were able to entice names like Fatima Al Qadiri and Nina Kraviz.

The second edition of BORSHCH sounds great too, promising interviews with Berlin techno DJ Rødhåd and Ostgut artist Steffi that show us the diversity of the local scene, while also diving into the music worlds of Kiev and Copenhagen. Because the Internet doesn't tell us much about the mysterious print magazine, we called on the founders to come by for an interview in the lead up to the launch of BORSHCH #2. In conversation, the two muse on the future of electronic music.
What's the story behind BORSHCH?
Both of us have always been fascinated by a print magazines because of the way a reader interacts with it and its lasting value. Starting a magazine about electronic music was a perfect match of our personal passions and occupations. By giving our magazine the name of a traditional ukrainian soup our not-taking-ourselves-too-seriously-and-being-open attitude shines through.
You both live in Berlin. What's your impression of the electronic music scene here?
It is not a secret that electronic music is striving in Berlin. It has an extremely stimulating environment to explore electronic music through different media, to get to know producers and creatives from the local and international scene, and become a part of the network. They say that Berlin was much more free some ten years ago and that things are changing, but for us the city is still an adventurous playground. The discourse not only taking place inside but also outside the clubs. It feels like electronic music pulsates in the veins of the city and it is up to you whether to use this energy for creation or self-destruction. Often both.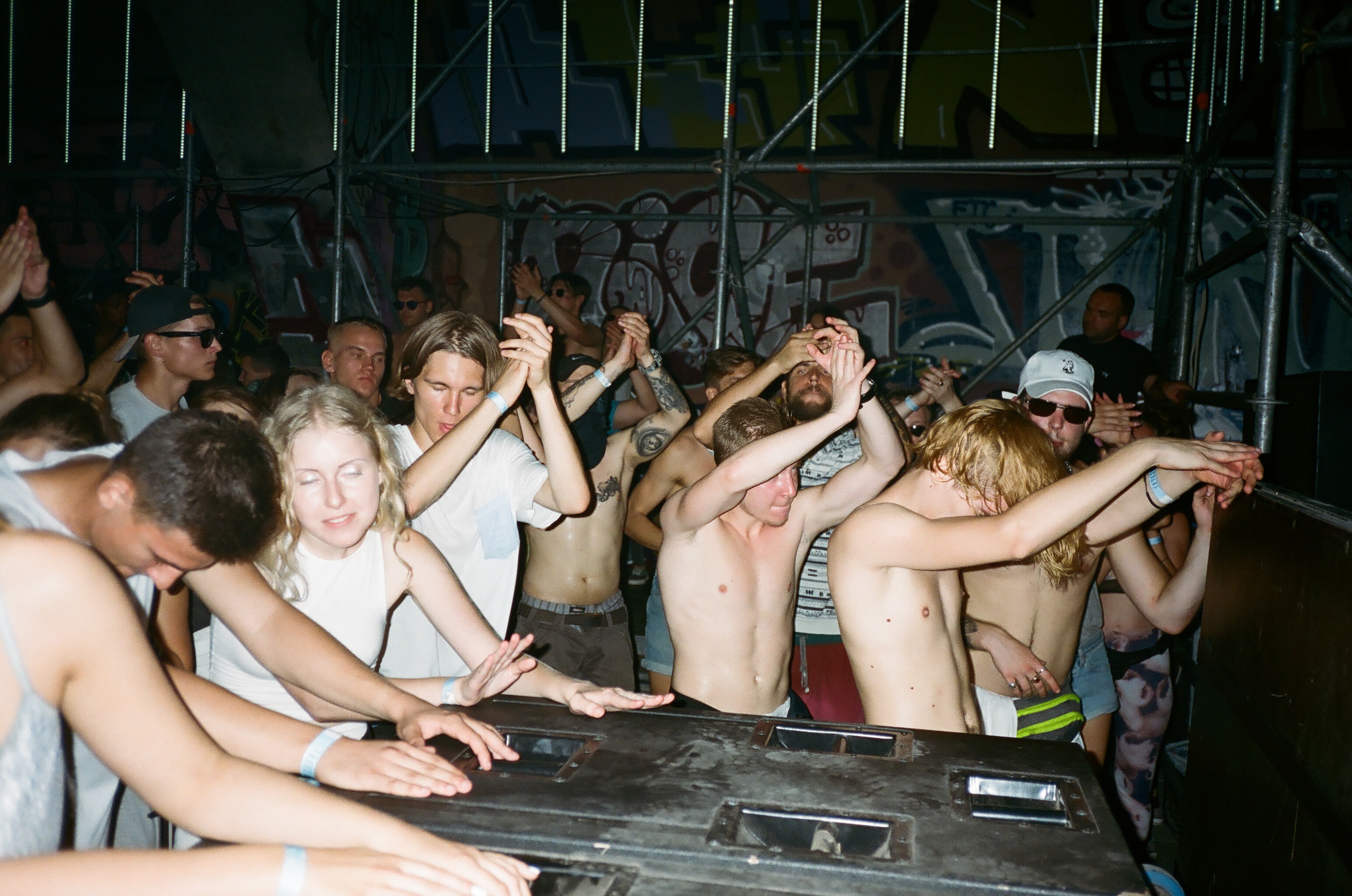 You're not only giving your readers a glimpse into Berlin's music scene, but others too. Why was it so important for you to not focus on just one city?
There are so many wonderful producers and music fans around the globe whose stories deserve to be highlighted in a thought-provoking memorable way. For example, the feature on Kiev's electronic music scene, for example, was in contrast to the usual insider reports. Author Maya Baklanova was fed up with the overused narrative about the city's club culture, shaped by political context, and wanted to provide a new perspective. Her goal was to go deeper into the history of electronic music in Kiev, bring back forgotten names and find a new perspective of understanding the local scene. These are probably one of the most pleasurable things about making a biannual publication — an opportunity to explore new angles on well-known subjects, to take more time to study materials and resources, and to write lasting articles.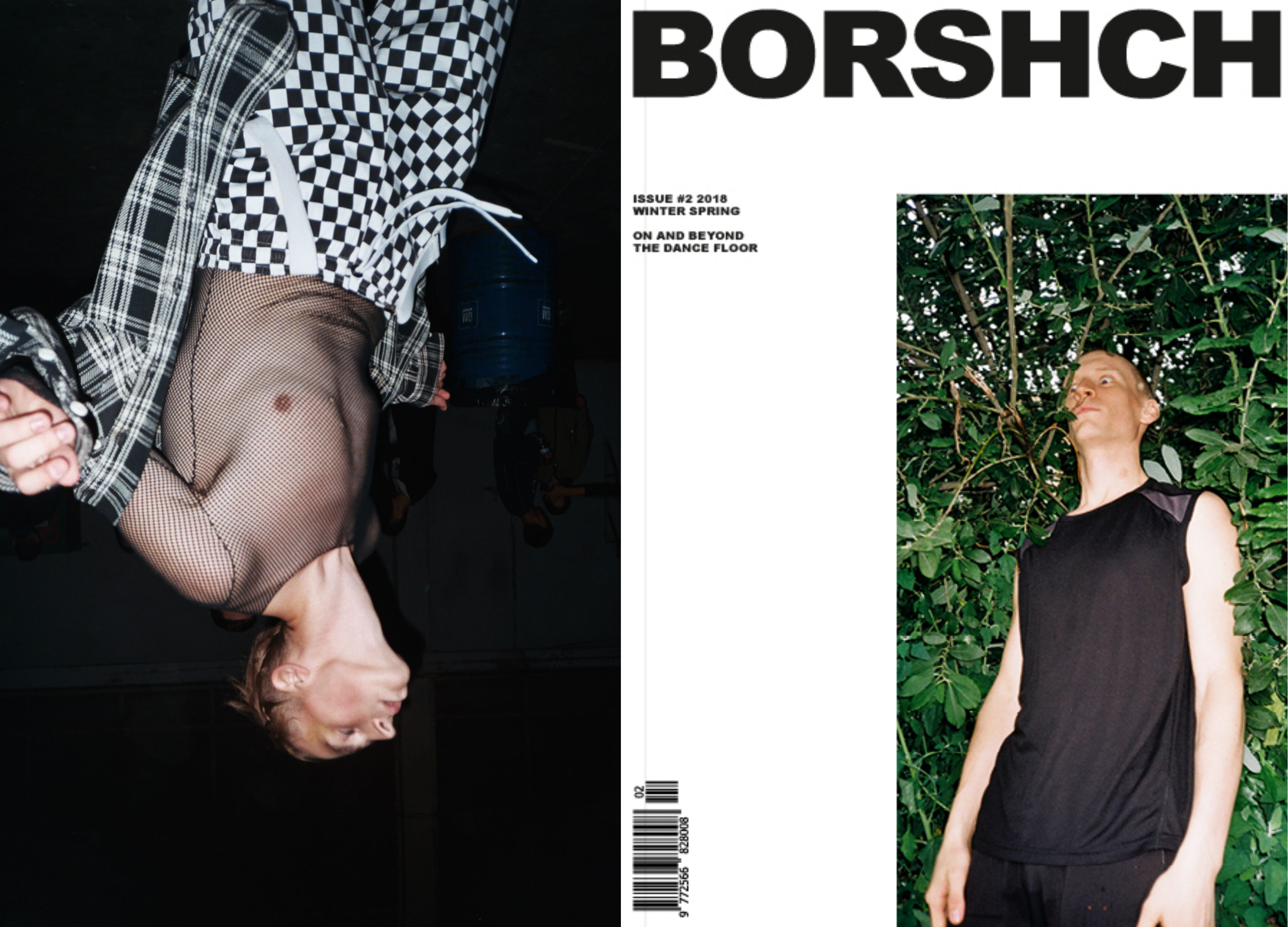 How did you choose the content for BORSHCH #2?
We were looking for new approaches to discuss the happenings, new releases and reissued albums in electronic music that would reflect this time and stay relevant in the future. For instance, Volruptus and Rødhåd both spoke about their vision for the future and it turned out to be quite contrasting, which was really interesting to observe. Selecting a picture of Volruptus on the cover, the youngest and probably the least known producer of the issue, was also a kind of statement for us. We felt that his futuristic ideas about how musicians interact with technology and his human values are closely connected to our own vision for the future of electronic music.
What does the future of electronic music look like to you?
As Volruptus mentioned in our conversation, with the technological shift, the delivery of music will change in the near future. We will simply think about a song and it will become a reality. Maybe soon we'll be able to translate music neurologically.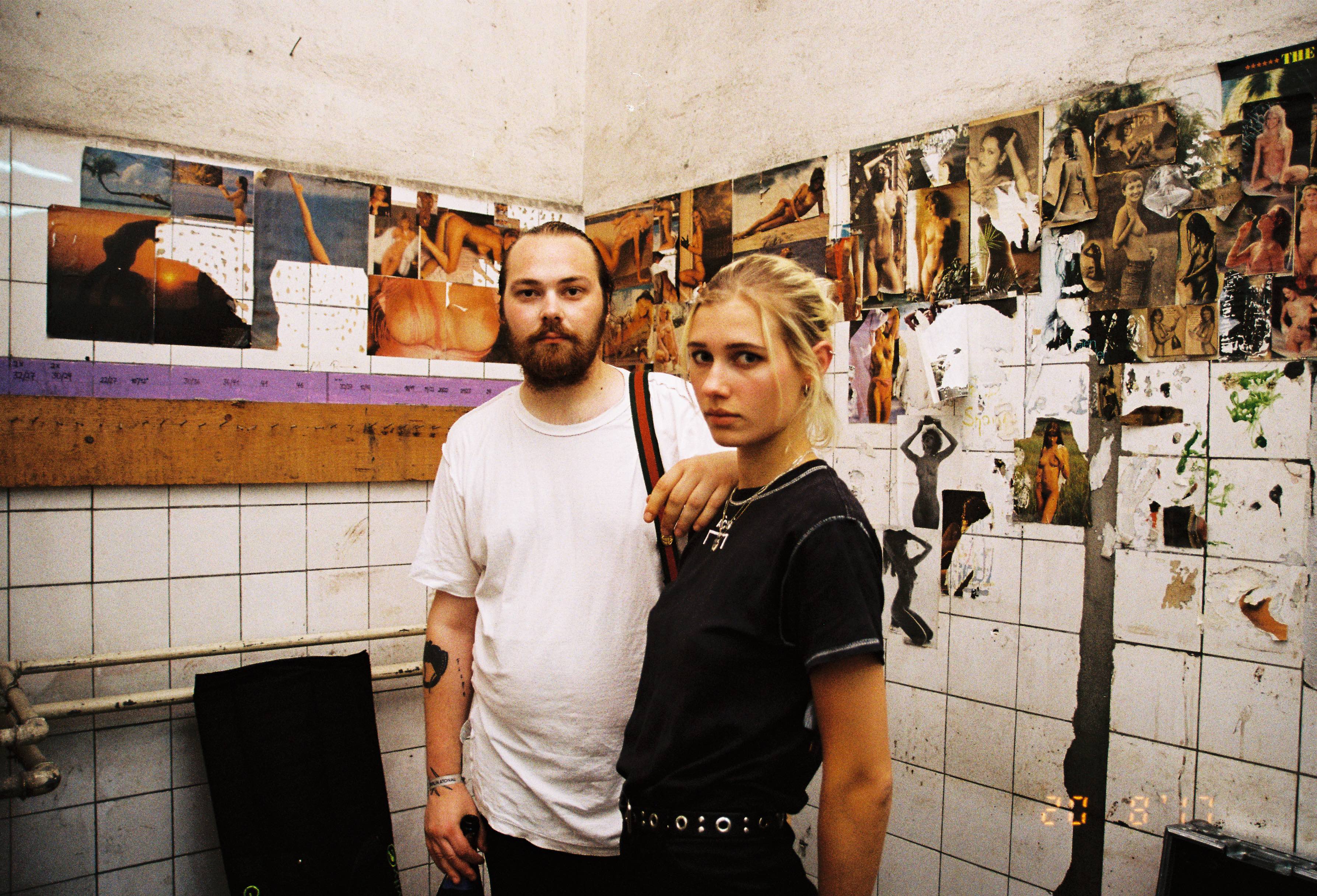 Composer Mark Ayres said something really interesting in one of the interviews: "If it is a piece of music created out of a sound that is hard to recognize, it immediately becomes magical. It becomes 'other.'" When was the last time you felt that way?
Indeed, this is a very interesting thought from one of the pioneers of electronic music. It makes you realise that not so long ago electronic music had to fight its way to being called 'music' and being taken seriously, widely used by composers and studied as an academic subject. These days electronic sound is so deeply integrated in our lives that we rarely think of it as 'other.' But there's definitely a lot of magic around it, especially when the environment is equipped to create a very special sound and light. It can give you goosebumps and the whole thing becomes an almost out-of-body experience. The first installation at MONOM, Berlin's Center for Spatial Sound at Funkhaus, was pretty magical.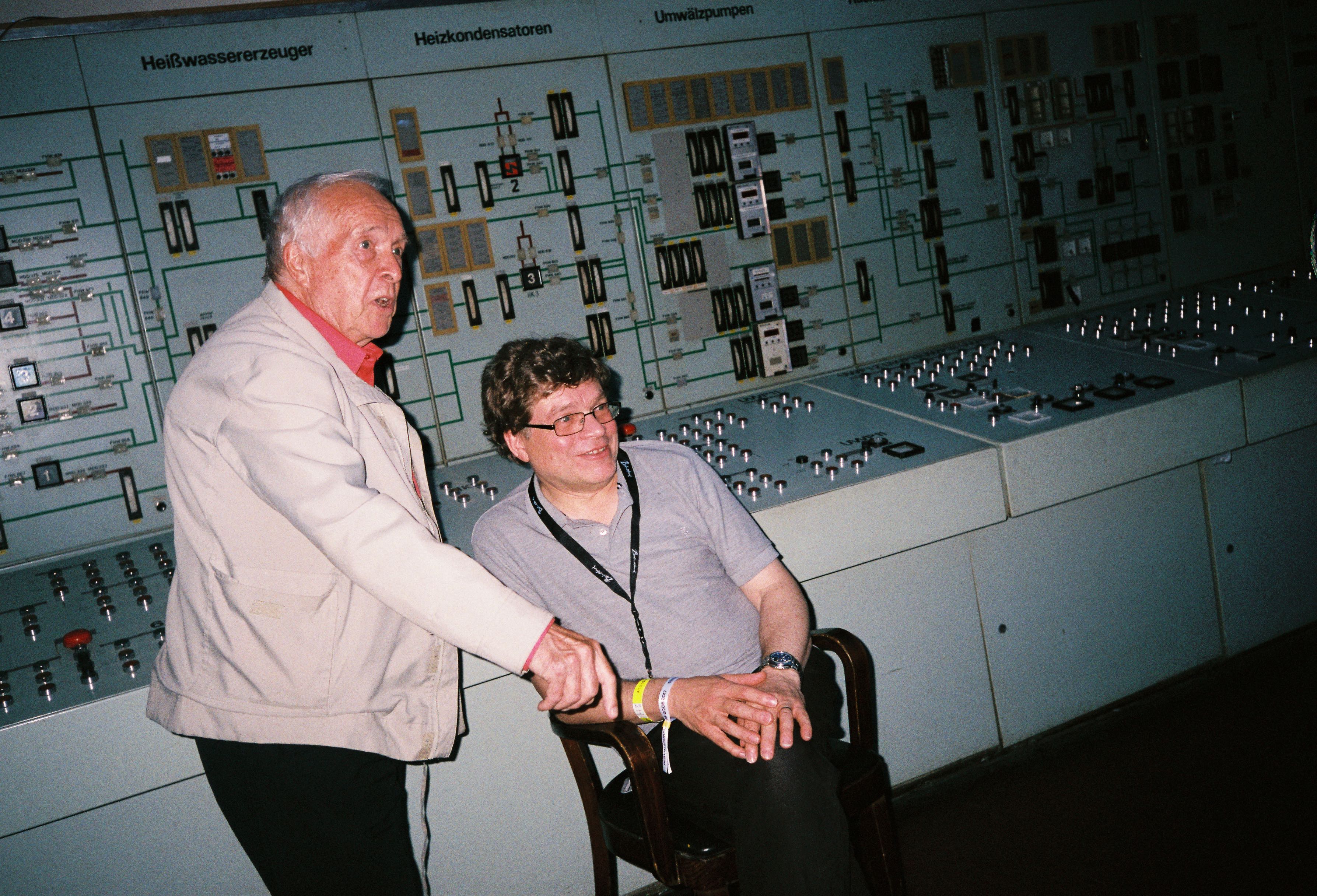 If BORSHCH #2 had a soundtrack, what would it be?
It would be a journey of ambient and acid, at times smooth and floating, and others rough and abrupt. There would be remote voices of kids playing with cyborgs in our backyard, over sounds of ambulance sirens and intense house renovations. Helena Hauff and Brian Eno teamed up to compose a soundtrack for BORSHCH, recording all these sounds around us while we were sitting, walking, smoking, drinking coffee in the middle of the night, making BORSCH for you. Because this is what making an electronic music magazine in Berlin sounds like.
This article originally appeared on i-D DE.