neneh cherry teamed up with four tet and massive attack on her political new single
Plus! The best new music in one all-killer-no-filler i-D playlist.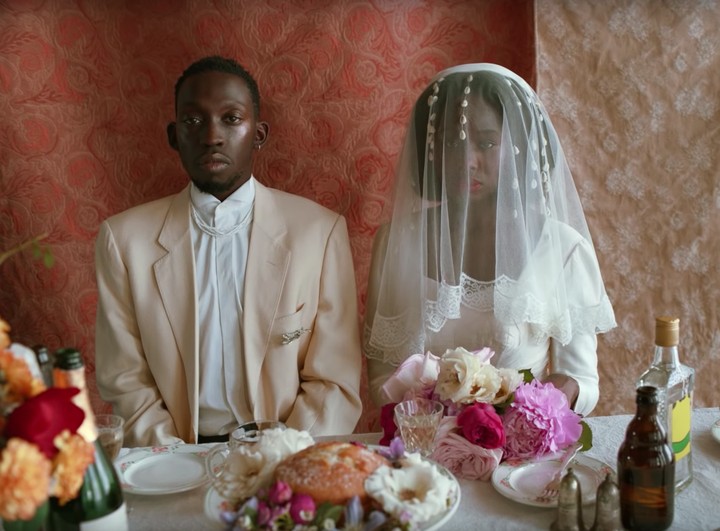 Still from Neneh Cherry's Kong
Neneh Cherry is back with her first music in four years, a emotional dubbed-out protest song called Kong. Produced by Four Tet and Massive Attack's 3D, the Smalltown Supersound release spans topics including colonialism and the refugee crisis, and kicks off today's playlist. The beautiful accompanying video comes courtesy of Peckham director Jenn Nkiru, who just so happened to work on Beyoncé and Jay-Z's APESHIT. In fun related news: Neneh's talented daughter TYSON also released new music this week: Moonlight produced by Oscar and featuring Benji, which we highly recommend that you check out.
Travis Scott's Astroworld has landed -- all 17 tracks of it. While there are features and production from Drake, The Weeknd, James Blake, Thundercat, John Mayer, Tame Impala and Quavo, our fave is the bassy Carousel with Frank Ocean right across the chorus and a whole verse. It's the second track on the record and depicts a hazy, lazy day of drug taking that descends into paranoia before entering into a brand new world with a bright blue sky. The album artwork by David Lachapelle is killer but -- as widely pointed out -- seems to be missing model and trans icon Amanda Lepore, who was in the original shot, prompting accusations that Travis Scott might be transphobic. Read all about it here.
In other news, Robyn released her first new solo music in eight years yesterday with a predictably uplifting banger called Missing U, dedicated to her fans. But you already know all about that thanks to the retrospective on her ascent to pop masterdom we treated you to yesterday, right? Totally new to the pop world is young London artist Ariel. Her debut single, We Bring Our Friends, is very Lorde with breathy Lana backing vocals and a light sprinkling of Charli XCX attitude, which is nothing if not hugely promising. Then there's a sweet, sweet new song from Blossom Caldarone (remember her?) on which the 19-year-old confronts her own mortality as her presumably also very sweet nonna starts to get old. An existential crisis wrapped up in appealing early-Lily Allen pop packaging. A must-try.
Next up, Flohio goes hard for 10 More Rounds; a motivating Cadenza-produced track made for your weekend workout. Equally perfect for the gym is Bad Girls by new creative collaborators Pussy Riot, producer Dave Sitek and US rapper Desi Mo. The message here? Rebel, fools. On Moses Sumney's new single, Rank & File — the closer from his new EP, Black in Deep Red, 2014 — the singer uses military-style call and response to vent about the state of the States: I don't care what I've been told / this police state is much too old. It's urgent, powerful and brilliant live.
Following a couple of new-look Death Cab tunes from the band's upcoming album Thank You For Today, they're taking it back to the old school with Autumn Love and a more familiar intimate acoustic feel. Then, of course, there's new stuff from romantic Rocky Nti, Dâm-Funk, Hush Moss, Sports Team, Real Lies, ZAYN, H.E.R, Jaakko Eino Kalevi, Petite Noir, Bladee and more. You're bloody welcome.