sophie and tzef montana talk about the power of love
The couple shared their story while visiting Mexico City during Pride.
Photography Khristio
This article was created by i-D Mexico.
"Is this for Valentine's Day?" laughs Tzef Montana , talking about the photos we've shot of them and their partner, the musician and producer SOPHIE. If it isn't already evident from the photos and accompanying interview, Tzef and SOPHIE's love is something much more genuine than February 14th. In a world that is still reluctant to change (no matter how positive we are), love and understanding are fundamental to cope with the violence that surrounds us, and i-D wanted to share some of that love.

Tzef and SOPHIE were in Mexico City thanks to Traición, a queer party that had the latter as their main artist for their massive event after the LGBTQA parade at the end of June. SOPHIE and Tzef were reunited in the Mexican capital after being separated for a while because of work. Being very much in love, they felt the urge to make their relationship visible while they were in Mexico City.
SOPHIE is the electronic music artist who emerged five years ago as part of the label and collective PC Music; she was the mysterious and ultra talented producer who never showed her face. Today, SOPHIE is known for her excellent debut album, Oil of Every Pearl's Un-Insides, and a presence on stage completely opposite to her earlier reserved persona. Her new and ambitious sound came after her transition, but being a queer artist is not what SOPHIE wants to be known for however. "Regardless of whether you are trans or not, the people I am more excited about, are the young, open-minded people who are able to feel the music outside of the context of everything. And I feel that the people I met at the show [here in Mexico], young kids, spoke to me about the music and that meant something to them, and the conversation is not about anything else. I feel like everything has to be more broad, and more free, more genuine", she says.
Her partner, Tzef, is a model and a dancer from Corinth, Greece, who identifies themselves as non-binary. "I don't represent one brand completely, but as a whole, queerness is what I represent", they told Paper in February of this year. "Mexico has its own system. I notice that PRIDE here is not like in LA, where it gets very corporate, brands funded because they think they get a profit out of it. [In Mexico] I saw people marching…, and it felt like a riot", they say about the June 24 parade where around 250,000 people took to the streets to celebrate their queer identity on Mexico City's largest avenue.
"I never thought we would be together to be honest", Tzef explains. They met in 2016 when they appeared in Charli XCX''s After The Afterparty video, a song produced by SOPHIE. Tzef was playing a glamorous zombie, and they ended up spending time together. "We really annoyed each other… Tzef thinks I am the most annoying person in the world. I mean, we still hate each other. But I think what the situation was that we were really in love with each other, and we were intimidated. Every time I saw Tzef, they would say something like 'get your fucking act together', like 'you are a mess'", a very amused SOPHIE laughs.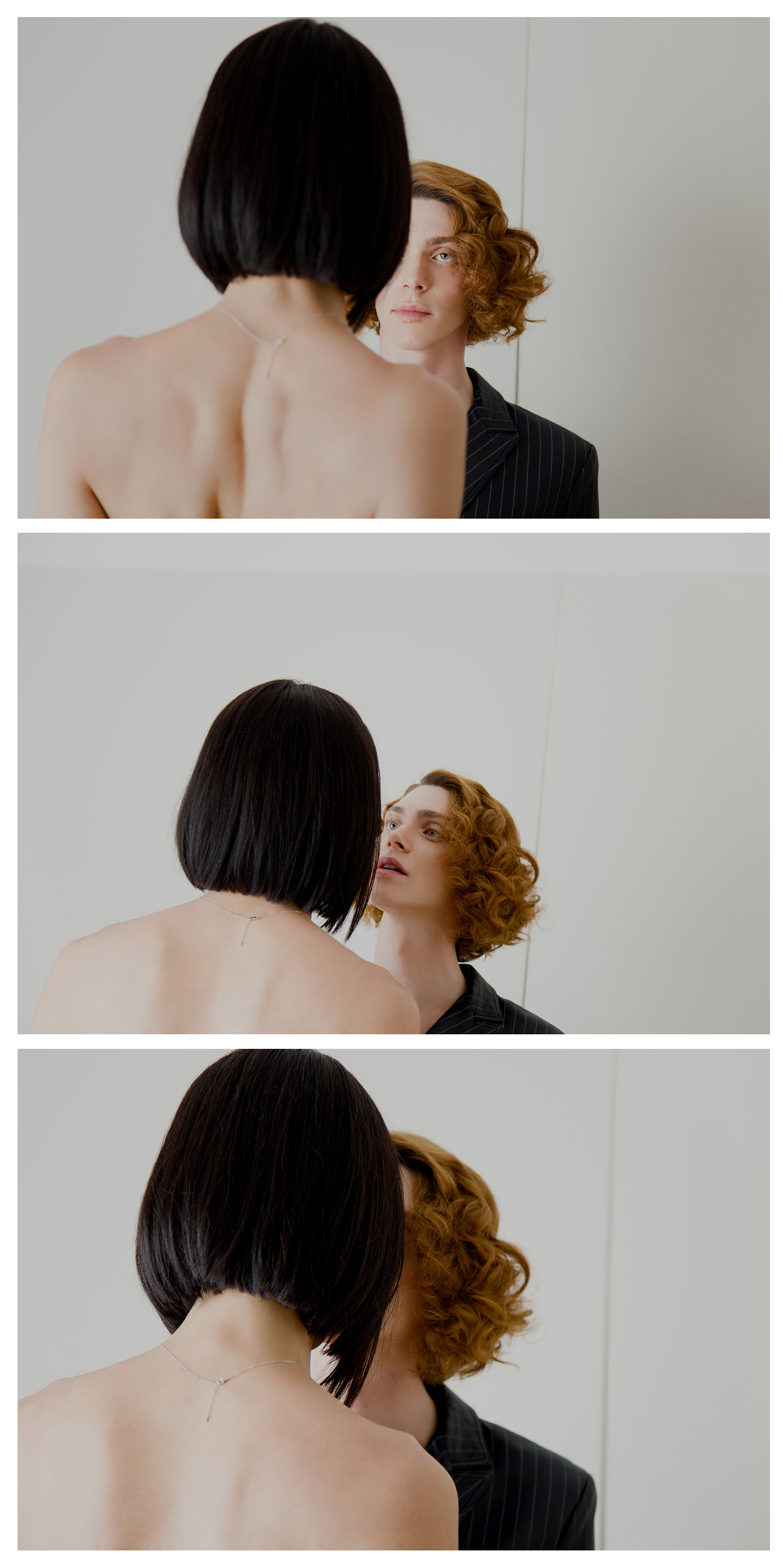 Their short visit to Mexico City impressed them both beyond the food or parties that last until dawn. "I'm genuinely interested and I think more powerful things are gonna come from Mexico. You know the people I've met here, the cool people, are more cool than some people Ive met in London or LA, or whatever", says SOPHIE. "The Mexican kids, they are different, maybe it's in their culture, but I felt that we all shared energies [that night]. Here people have style that comes from pleasure. Pleasure is really important. Is not forced by any media publication", adds Tzef, finishing her sentence.
Pleasure is definitely important, but it is also really penalized by Mexican society, where intolerance for identity and non-heteronormative sexual preferences come with the worst consequences. In 2017, Mexico became the country where the second most homicides are committed against the transgender community, according to Trans Respect Versus Transphobia. "I felt that every act here is political. We are in the dark ages in awareness for trans issues. Is going to be exciting with all of these will be understood, internalized, and accepted. I'm excited about that future, but I feel is a long, long, long way to get where we want to be", SOPHIE admits.
But it is exactly that understanding, trust and internal support that has pushed forward the struggle of the trans community. "Thats why is so important to support SOPHIE and be there for her, what she offers to the world with her music. She is an amazing artist that I happen to desire a lot", Tzef says, while SOPHIE smiles at them. "The thing is, Tzef has taught me so much, they makes me feel very good about who I am", SOPHIE answers.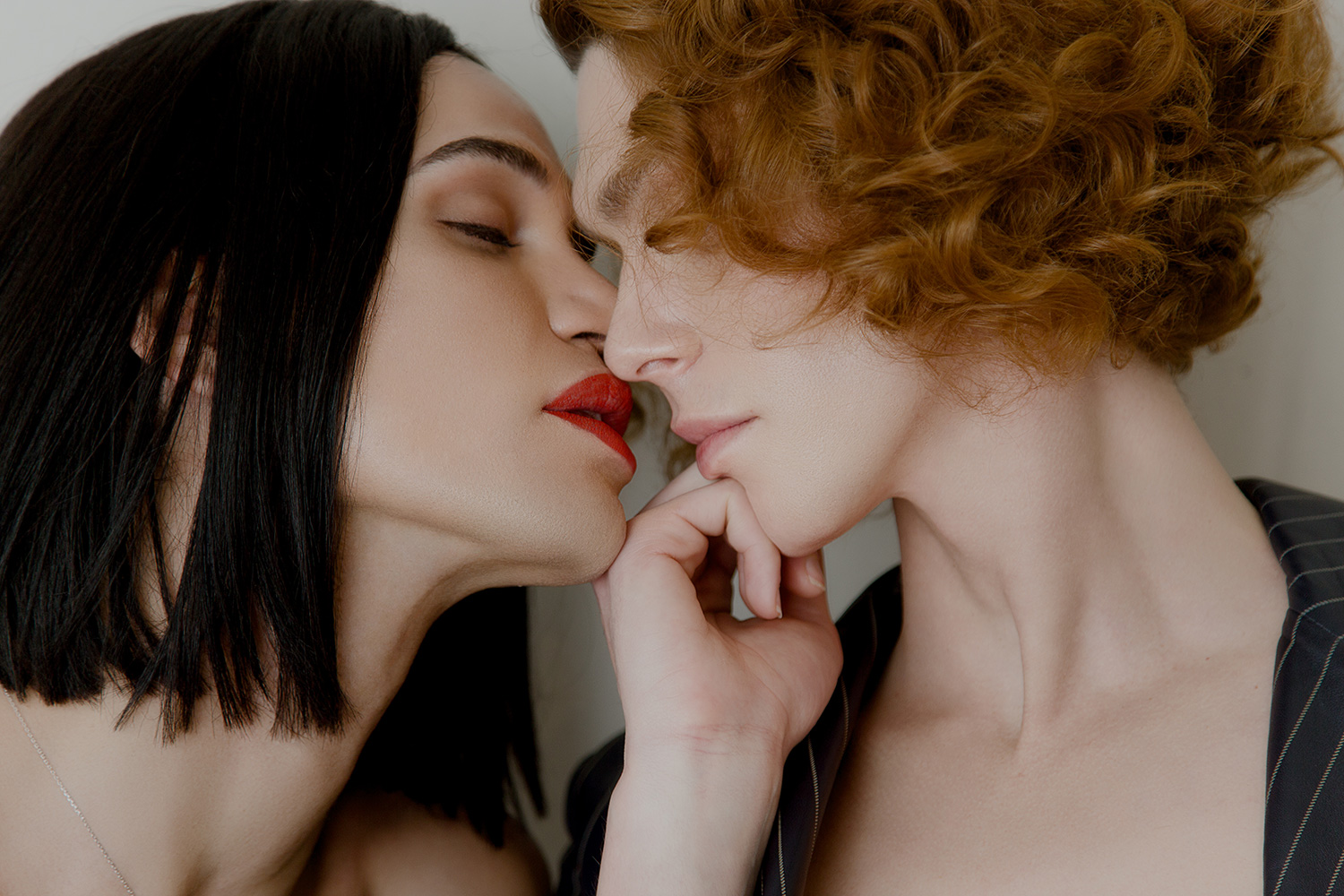 Trans representation in modeling is also a moving towards a more inclusive future, but at a slow pace and with many obstacles, something Tzef experiences continuously. They deal with shoots where they are asked to wear boy clothes, and have to choose to leave the set before compromising their identity. "I used to have a conflict with modeling. I used to feel guilty about it, like I needed attention. Now, I understand that the purpose of what I do helps me, to be fearlessly and confidently presents myself on stage," Tzef says. "SOPHIE has sold-out shows everywhere she goes. But, she still comes with me to an audition for non-binary whatever people that pays nothing, to support me, because thats what I do, and she is there in the audition holding my hand."
"Why did we decide to have a portrait together? Because we are in love", SOPHIE says. "As flamboyant that we might look in appearance as a couple, we are pretty basic, and understand affection and love and care, the way everyone does", Tzef finishes.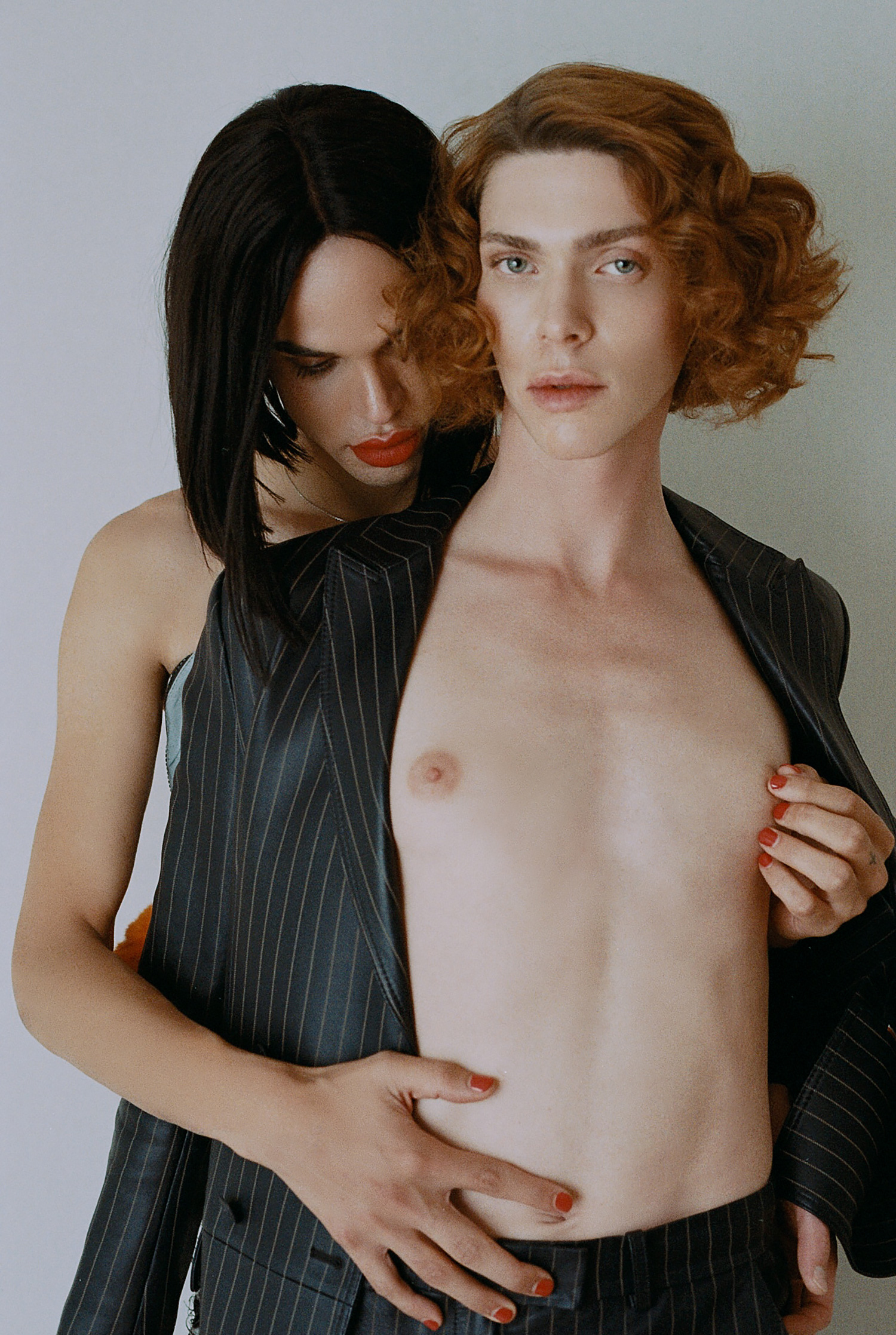 Credits
---
Photography Khristio
Styling Zaid Díaz Osuna
Hair & Makeup Gustavo Bortolotti
This article originally appeared on i-D ES.