rihanna and donald glover are working on a movie together
Give them an Oscar immediately.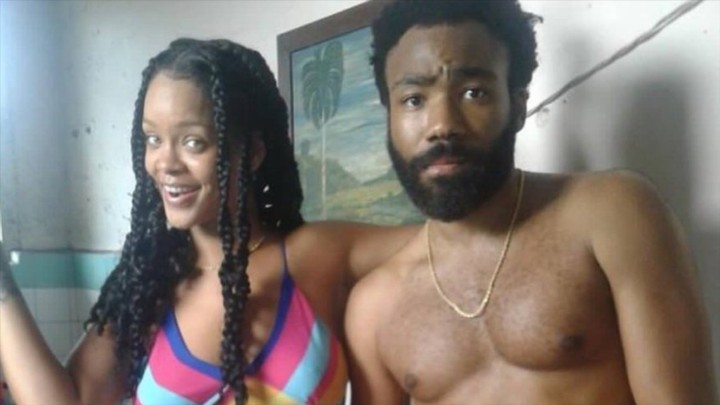 Image via Twitter.
If Ocean's Eight taught us one thing, it's that the world needs more films with Rihanna in. And if those films also star actor, writer, musician and all-round-cultural-polymath Donald Glover then all the better.
The pair were recently spotted together in Cuba, sparking speculation that they're working on a movie together. We have many questions, the first of which is: how far in advance can you book cinema tickets? Does the movie actually have to be completed first?
Cuban magazine Vistar reports that the super secret project starring Rihanna and the Childish Gambino star is reportedly titled Guava Island. While details are sparse at the minute, reports also indicate that the rest of the cast looks just as stellar, with British actors Letitia Wright and Nonso Anozie joining the ensemble.
Because of the secretive nature of Guava Island, some fans have argued Rih and D could actually be shooting a music video rather than a film. The project is, after all, reportedly being directed by Hiro Murai, who collaborated with Donald Glover on his internet-breaking This Is America music video earlier this year.
Vistar also spotted Rihanna taking some time away from filming to enjoy the fruits of the region, as she was spotted buying some cuban cigars in a Havana store. Which is very Rihanna thing to do isn't it.
This article originally appeared on i-D UK.
Tagged: