Photography Mitchell Sams
armani privé take it back to old-school couture
Giorgio celebrates a golden age of traditional elegance.
Photography Mitchell Sams
Have you ever wondered what it would be like to attend a couture show in the days before it became a public-facing spectacle? You know, the kind of old-school couture show that you would imagine going to in a pre-digital world: gilded Louis XVI salons and chandeliers; twirling models who pause and pose at every corner; a champagne reception with the clients in tow; women profusely fanning themselves throughout the show. That kind of thing…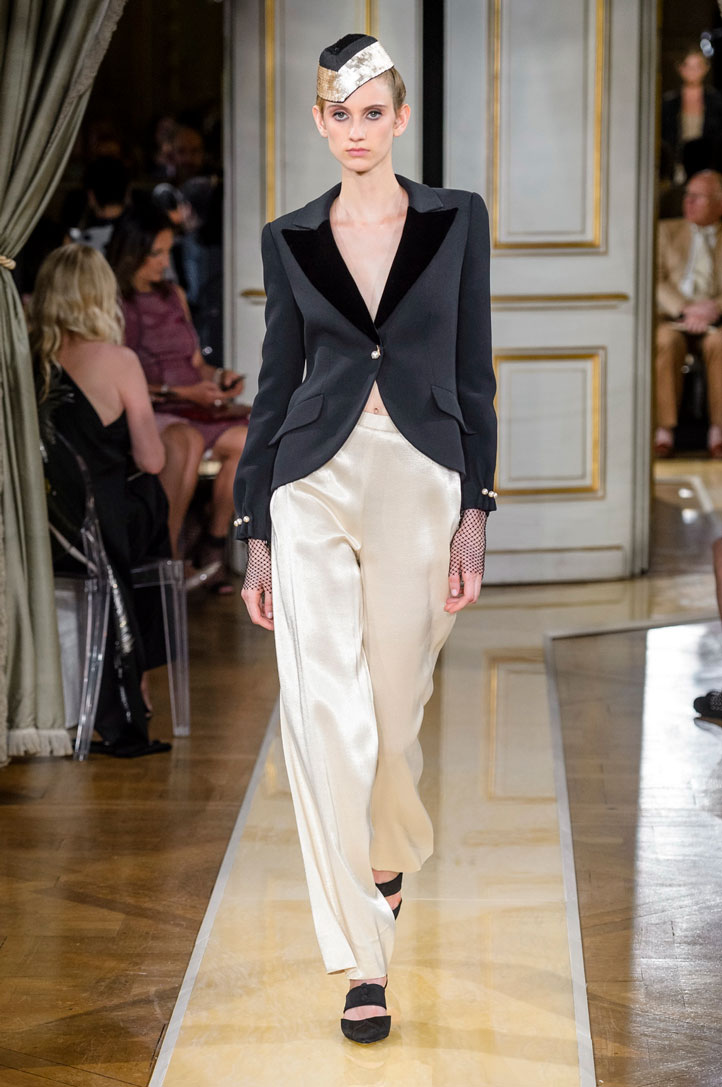 Well, that was the scene at Armani Privé, where the Italian designer staged a show at the Italian embassy, much grander than the windowless black box he usually occupies in the Palais de Chaillot. It all had the ring of change for the brand -- and a definitive nod to couture's golden age.
"People don't know the difference between couture and sportswear -- people wear trainers with everything," Mr Armani asserted backstage, before adding: "There has been a bit of confusion recently." Was the Italian octogenarian referring to the appointment of designers like Virgil Abloh and Demna Gvasalia at major houses? "Nessun commento!"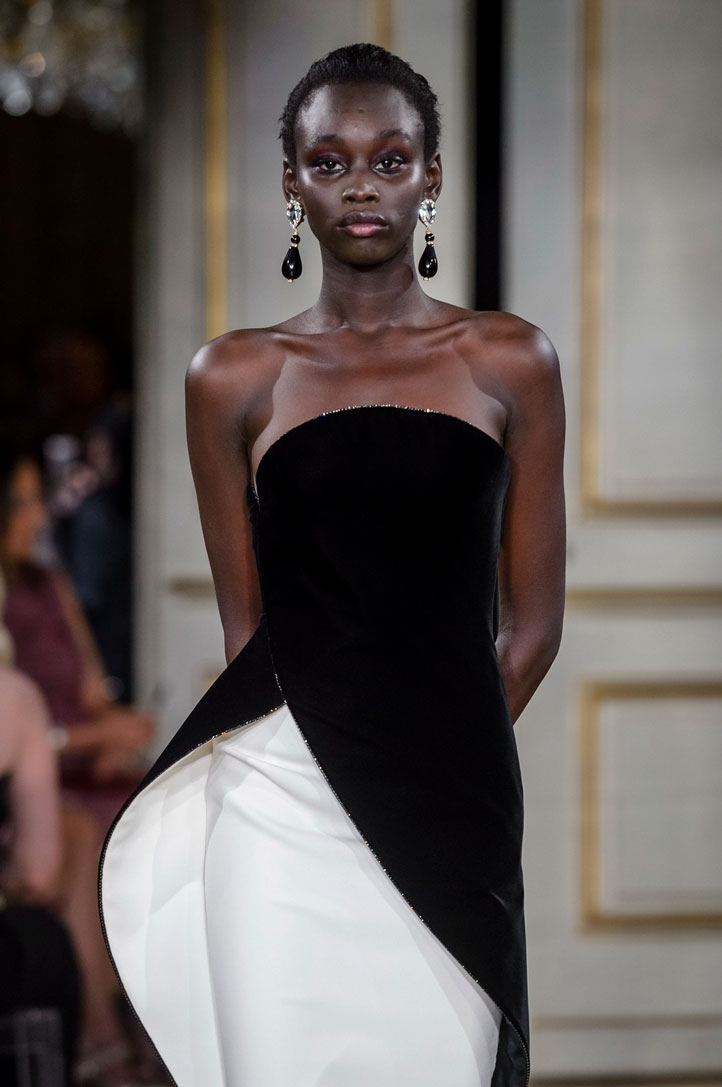 As you can guess, Armani's show marked a return to the traditional elegance of haute couture with an emphasis on flattering, streamlined clothes -- the kind he said was most popular with today's actresses, some of whom were there to witness it; on one side, megastars like Tina Turner, Kristin Scott-Thomas and Isabelle Huppert; on the other, nascent starlets such as Anya Taylor-Joy and Elizabeth Debicki.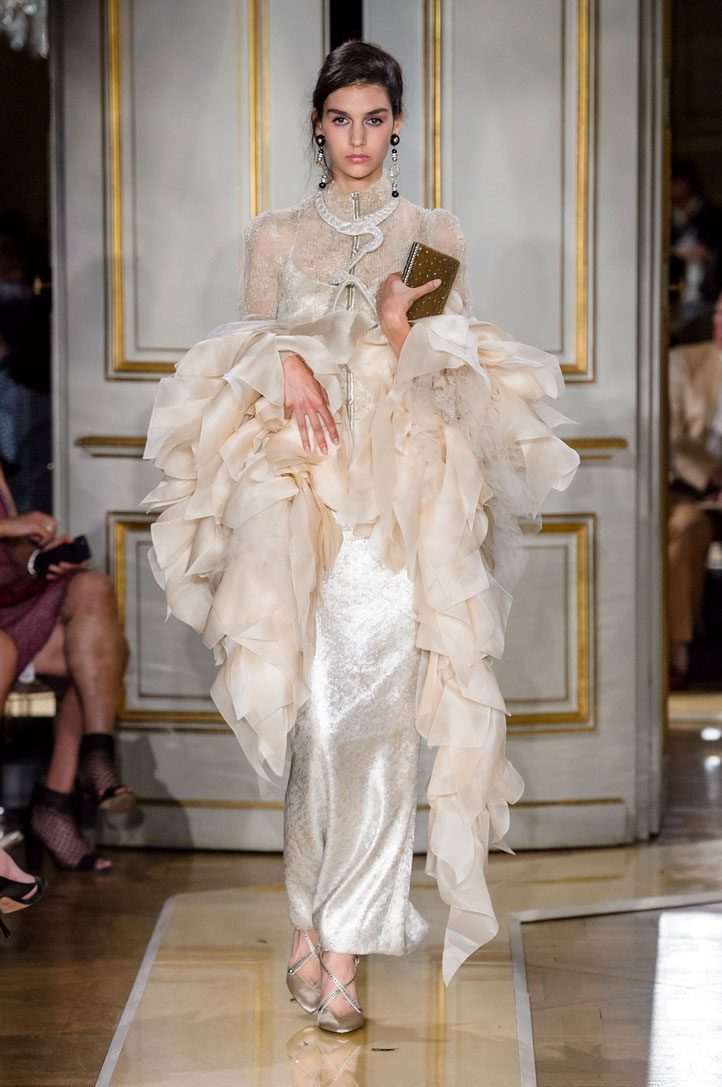 The standout looks were the ones that kept it simple -- a columnar deep-pile black velvet dress with My Fair Lady-style a monochromatic striped bow; a neatly tailored champagne satin jacket with black tulle peeping out of the seams; a show-stopping bias-cut strapless gown in glittering champagne chainmail. At its best, these clothes were fuss-free, streamlined and recalled the grandeur of mid-century Paris. But with almost 100 looks coming out at testudinal pace, it was sometimes a challenge to cut through the noise.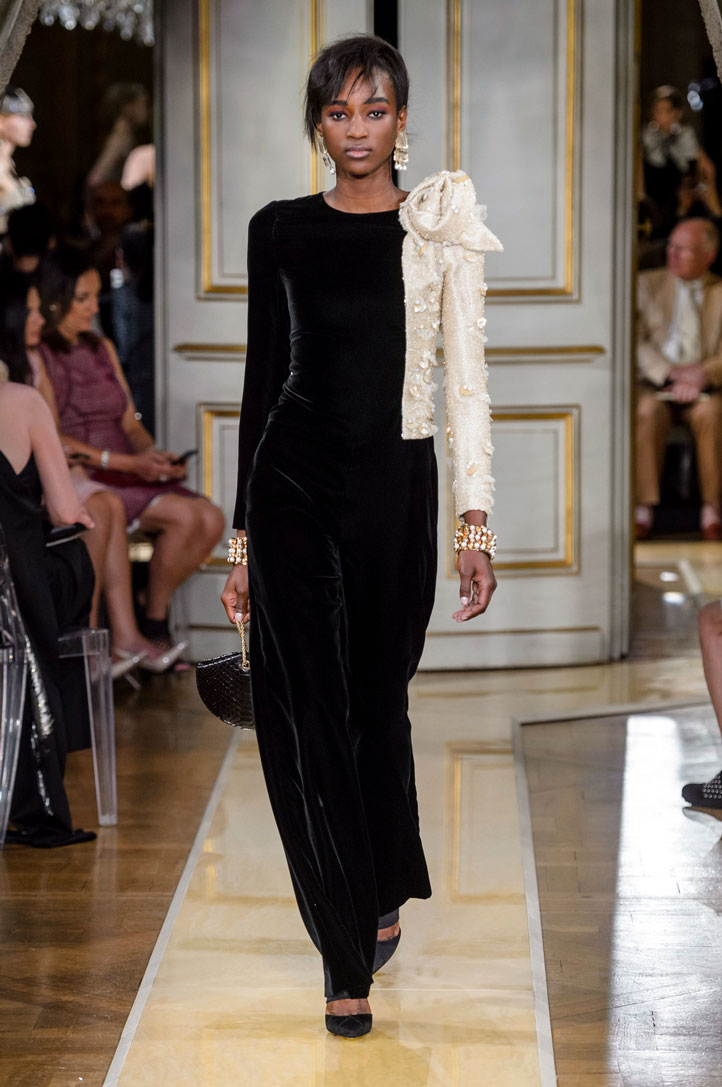 Then again, Mr Armani said he wanted to show a younger generation -- millennials, in his own words -- what couture is really about and pay homage to the greats. That's why there was a touch of Ungaro in those asymmetric, exaggerated shoulders and neon-bright Pierrot flounces; hourglass Dior-style ballgowns; Yves Saint Laurent ostrich feathers and clear homages to the surrealism of Elsa Schiaparelli with a black velvet with trompe l'oeil gold crossed arms on the front. For the most part, though, it was all him -- and that's what this collection really sparkled.