millie bobby brown quit twitter because of those horrific anti-gay memes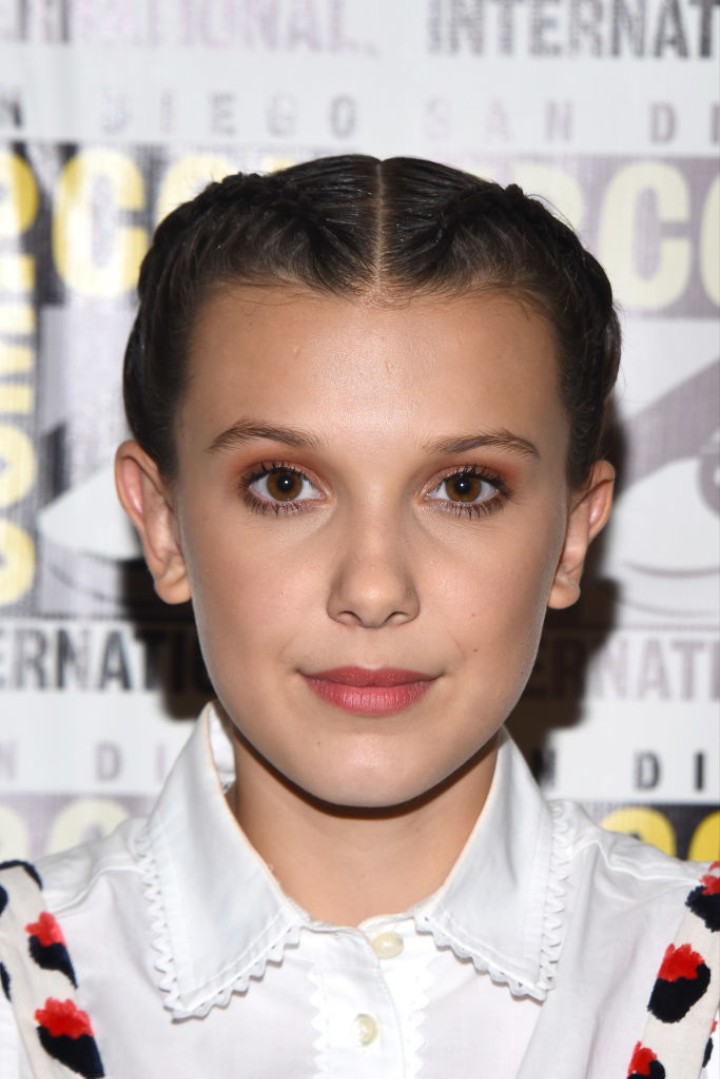 Araya Diaz via Getty Images
Having a rabid stanbase can be pretty scary, as Millie Bobby Brown is well aware. The 14-year-old Stranger Things actor has been sexualized by the internet since she was first thrust into superstardom as a tween, and even launched the account @Milliestopshate as an antidote to online bullying.
Ironically, that's the only handle you'll now find her under on Twitter. MBB has deactivated her main account after becoming the subject of homophobic memes. Fans/trolls have been posting photoshopped quotes and fabricated anecdotes about interactions they supposedly had with Millie, making it appear that the actor had expressed vile (and often violent) anti-gay sentiments, using the hashtag #TakeDownMillieBobbyBrown.
Sample tweet: "I was about to check out in sephora using my VIB Rouge card, then #MillieBobbyBrown pushed me and said "move faggot, ladies first" then she took my VIB Rouge card and used all my points and redeemed my birthday gift :(" Most of the memes have taken Millie's selfies and captioned them with Pride-themed threats against the LGBTQ community. This is despite the star being an avid supporter of GLAAD. To add insult to injury, a subplot in the narrative is that Lil Tay is Pride Month's queer icon.
The memes were intended to be a lighthearted inside joke amongst the internet's LGBTQ community. But it's pretty clear we're now firmly in WTF territory. Other making a 14-year-old kid's life a living hell, the "joke" also makes light of the very real violence some LGBTQ fear on a daily basis — and of the mental health issues that (as the last few weeks have proven) can plague celebrities too.