8 fabulous discoveries from the woodstock film festival
Documentaries and female-directed projects reigned supreme.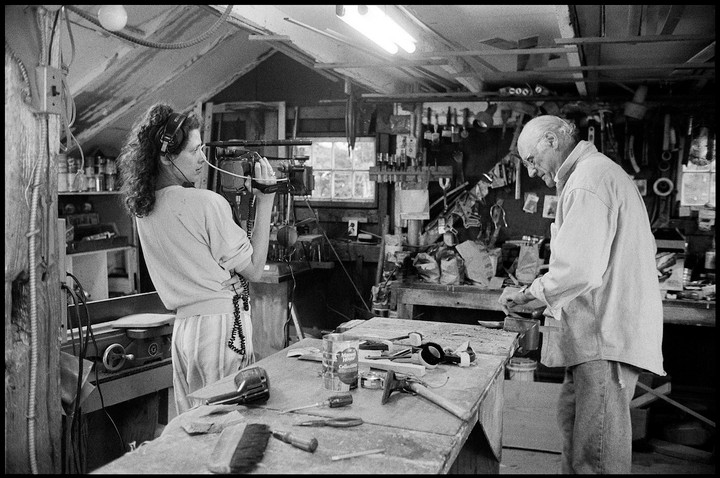 Image courtesy of Woodstock Film Festival
With its backdrop of the Catskill Mountains, sunny skies in the middle of a dreamy Indian summer, autumn leaves and local produce in abundance, the 18th annual Woodstock Film Festival delivered a roster of great, unpredictable films last week. "Fiercely independent" is the tagline for the festival, a formula i-D has always held close to its heart. The documentary selection was particularly strong, with contributions by first-time feature directors and notable films by and about women. In an industry still largely dominated by men, we need film festivals that champion diverse, independent cinema more than ever. Here we share eight standout films.
La Chana

For me, this was the film of the festival. Director Lucija Stojivic delivers an electrifying, breathtaking documentary about iconic Gypsy Flamenco dancer La Chana, who was once adored by fans and contemporaries alike, but has since fallen off the radar. Stojivic tells her story with compassion and humor, documenting the now 70-year-old dancer's past and comeback to the stage after many years. Through a wealth of archival footage so full of passion it leaps off the screen, we see La Chana giving her all as she faces her audience, while confronting inner demons and fighting through suffering (an abusive relationship left her trapped and inhibited). Throughout the film, La Chana emerges, as her daughter says, as "a force of nature." The message, as important as ever, is to find the beat, to breathe, to move, to break free, to find expression, to listen, and feel.
The Last Pig

Who would have thought that watching pigs for an hour-and-a-half could be such a captivating, profound, and emotional experience? The audience is taken on a lyrical journey through the complexities of a farmer's relationship with the pigs he rears for slaughter. The film refuses to be drawn into propaganda, gently inviting the viewer on a powerful, meditative journey on what it means to be alive and to exist as a sentient being with power over another. Showcasing the Hudson Valley landscape in all seasons, The Last Pig is as beautiful as it is haunting.
Bombshell: The Hedy Lamarr Story

Hollywood icon Hedy Lamarr was often referred to as one of the most glamorous and beautiful women in Hollywood. Hedy's response: "Any girl can be glamorous, all you have to do is stand still and look stupid." Alexandra Dean's in-depth portrait tells the story of Hedy's move to Hollywood and subsequent rise to fame. However, few knew her work as a talented inventor, holding the patent for 'frequency hopping,' a technology that paved the way for GPS and Wi-Fi. This is the portrait of a woman who was never taken seriously because of her looks. Hedy Lamarr: Bombshell aims to put the record straight in an homage to a woman who gave so much, and yet in the end received little gratitude. Her lasting response: "give anyway."
The Ballad of Lefty Brown
The Ballad of Lefty Brown tells the story of Lefty, (Bill Pullman) who sets out to find the killers of his associate and companion Eddie Johnson. Set against a weaving tale of legendary gangs and law enforcers, Jared Moshé takes us through familiar Western territory in an unfamiliar way. The story of Lefty's compassion for a young kid who gets caught up in the ensuing mess shows a nurturing masculinity rarely seen in Westerns. The striking, harsh terrain becomes prominent not only through the vivid cinematography, but also through the screenplay, as Eddie's widow (Kathy Baker) swiftly snaps a rattlesnake to death, moments before Lefty returns to the ranch. If the second half doesn't quite deliver as well as the first, it nevertheless feels like an impressive film considering the budget restrictions. The production is contemporary, yet respectful to America's finest cinematic genre.
Shingal, Where Are You?

In 2014, the Yezidi minority in Iraq were driven from their ancestral home by ISIS during a campaign of genocide, in which more than 3,000 women and children were kidnapped. Winner of this year's Best Documentary Award at the festival, Shingal Where Are You bravely portrays the situation of the remaining children and families along the Turkish border. The filmmaker's languid, observational approach strikingly captures the harsh realities in the struggle to survive through such trauma. Documenting a family's desperate attempts to buy back their daughter from captivity, negotiating through intermediaries and mercenaries from each side, we witness heartbreaking scenes as they grapple with the evil that has come into their lives. With its unique editing approach, allowing shots to linger and develop, the filmmakers deliver an unflinching, empathetic response to a devastating scenario. This film thoroughly deserves its Best Documentary Award.
The Chocolate Case


In 2005, Teun van de Keuken, a television producer from the Netherlands, filmed himself eating 17 chocolate bars from famous brands, then took himself to court for knowingly eating chocolate that had been produced by child slavery. Such is this incredulous story, it not only forms the backdrop of the film, but also the creation of Tony's Chocolonely, which has now become the biggest chocolate company in the Netherlands. The intrepid Dutch television presenters initially set out to discover the claims that major chocolate brands were complicit by purchasing cocoa that had been produced from the Ivory Coast with the use of child slaves. Unable to get any concrete assurances from the major players, they set about creating their own bar of chocolate they would guarantee to be 100% slave free. If it were only that simple. Filmmaker Benthe Forrer has compiled over 300 hours of footage, shot over the last 15 years, to create a fascinating film that is as much about inspiration to change the world as the sense of powerlessness one feels in the face of industry giants.
My Name is Pedro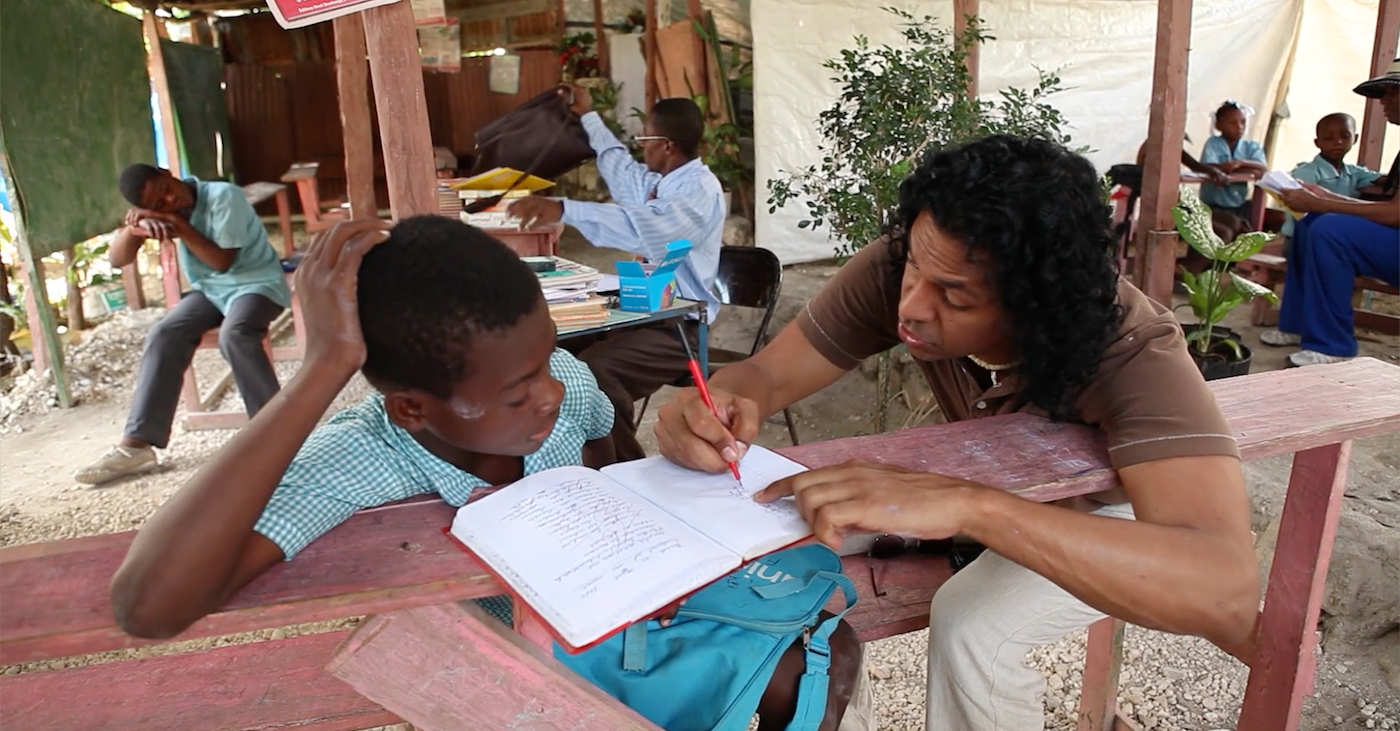 My Name is Pedro tells the story of a teacher who transformed not only the lives of the pupils he worked with, but a whole community in the East Ramapo school district of New Jersey. The district is dominated by ultra orthodox Jewish board members, who consistently vote in the interests of their Yeshivas. Pedro Santana, an endlessly positive character with a passion for life and the biggest heart, comes in to help transform the community, in what unfolds as a hugely inspiring yet tragic tale. First time feature director Lillian LaSalle speaks of a responsibility she felt to address a severe lack of funding for public schools, and manages to weave this message into the film alongside a touching portrait of a local hero. Combining observational and archive footage of Pedro's life and work, as well as public school board meetings, the director stuck to her subject like glue, and the results are full of hope and love.
Arthur Miller: Writer
Closing the festival this year, Rebecca Miller grants us access to an intimate and revealing film about her father, playwright Arthur Miller. The film was shot over a period of twenty years, crafting an intensely personal portrait of the dual aspects of Arthur Miller's life: the public intellectual and the private man who was a doting lover, husband and father. The film includes interviews with family as well as never seen before archival footage. Crucially, Rebecca Miller puts herself in the picture, as the youngest daughter from Miller's third marriage. This perspective creates a film that only a daughter or son could make, first and foremost a moving homage to her dad. The personal and the professional merge as she documents both his working process and his relationships with his second wife, Marilyn Monroe, and then her own mother, the Magnum photographer Inge Morath. Arthur Miller speaks of the role of a writer in flipping reality to question hidden truths about ourselves. As the film documents the Mccarthy "witch hunts," and the birth of The Crucible, there's an inescapable relevance to today's political climate. As Miller says in the film, "Art stays, where people don't."