bria vinaite is not your typical disney princess
She was plucked from Instagram to make her acting debut in Sean Baker's new film "The Florida Project," a provocative story of poverty and prostitution in the shadow of Disney World.
|
01 November 2017, 3:24pm
Dress Mara Hoffman
This article originally appeared in The Sounding Off Issue, no. 350, Winter 2017.
In April 2016, Bria Vinaite boarded a plane in Miami to return to her native New York. She was hugely relieved to be going home after spending a year in the city of art deco and Art Basel. "I was over it. I told myself I wasn't going to spend another fuckin' single day of my life in Florida." Little did she know that less than two months later, she would be back in the Sunshine State.
Bria had spent her time in Miami running her own weed merch company via Instagram (@chronicflowers if you're in the market for a marijuana medallion) but mostly she was mind-numbingly bored. "My main way to communicate with people, because I didn't really have friends there, was Instagram. I lived with this girl and all we would do is smoke weed and post videos of ourselves dancing in our underwear." Unsurprisingly, @chronicflowers attracted thousands of followers, including the director Sean Baker, who was working on the follow-up to his critically acclaimed 2015 debut Tangerine.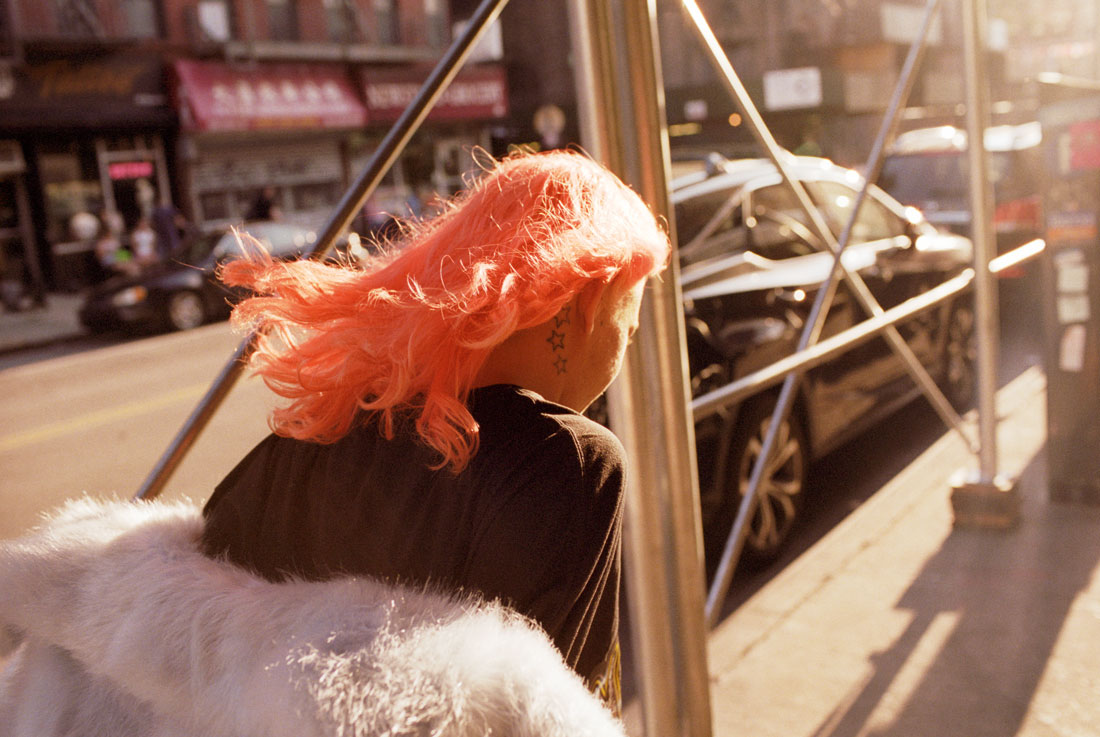 After spotting Bria blazing in her bra, Sean Baker decided to base the lead role of his new movie, The Florida Project, around this wild, weird, and wonderful woman. Calling the character Halley, he auditioned a slew of A-list actors for the part, but none of them cut it. "Why don't you just ask the actual girl if she wants to do it?" was the suggestion of one of the film's financiers, and Bria soon found Baker sliding into her DM's, asking her if she was interested in being an actress. "I have a lot of creepy people that follow me so I literally thought he was a catfish or some creep who was shooting porn or something sketchy," Bria laughs over the phone from her apartment in New York. After Googling him to check he was legit, and despite having no acting experience, Bria found herself returning to Florida to audition. "I spent two days there improvising various scenarios. Before I left, I asked Sean, 'When will I know if I have the part?' He said, 'You have the part!'"
"I don't want to act just to act; I want to be in films that make me feel passionate about the subjects and people they're portraying."
Like 2016's American Honey and Moonlight, The Florida Project could be 2017's underdog done good. A sharp, beautifully shot film featuring a series of observational vignettes that build to a crushing crescendo, it manages to be both profoundly funny and quietly provocative. Seen through the lens of childhood, The Florida Project raises serious questions about America's increasingly critical housing crisis. "It's a movie about real-life poverty and about how, no matter how they grow up, kids will always find the good in a situation," Bria explains. "It's based on true stories – there are people out there in these situations that need help." The movie is situated in one of the many low-cost motels huddled under the looming shadow of Disney World's Magic Kingdom in Orlando, where displaced families are forced to live hand to mouth while, across the street, the wealthy spend thousands to press flesh with Pluto.
Following several standing ovations at Cannes and Insta love from Drake ("The best movie you will see all year," decreed Aubrey), like American Honey did for Sasha Lane, and Moonlight for Ashton Sanders, The Florida Project is about to make stars out of its mostly unknown cast. Bria is brilliant in the film; she utterly inhabits Halley, a former stripper and young mom to her mischievous six-year-old daughter Moonee."She could be a little better as a parent, as in not smoking fuckin' weed in front of her kid all day, but she's trying," Bria says of her character. "At the end of the day she's still paying the rent, her daughter still has food, she's doing what she has to do to survive."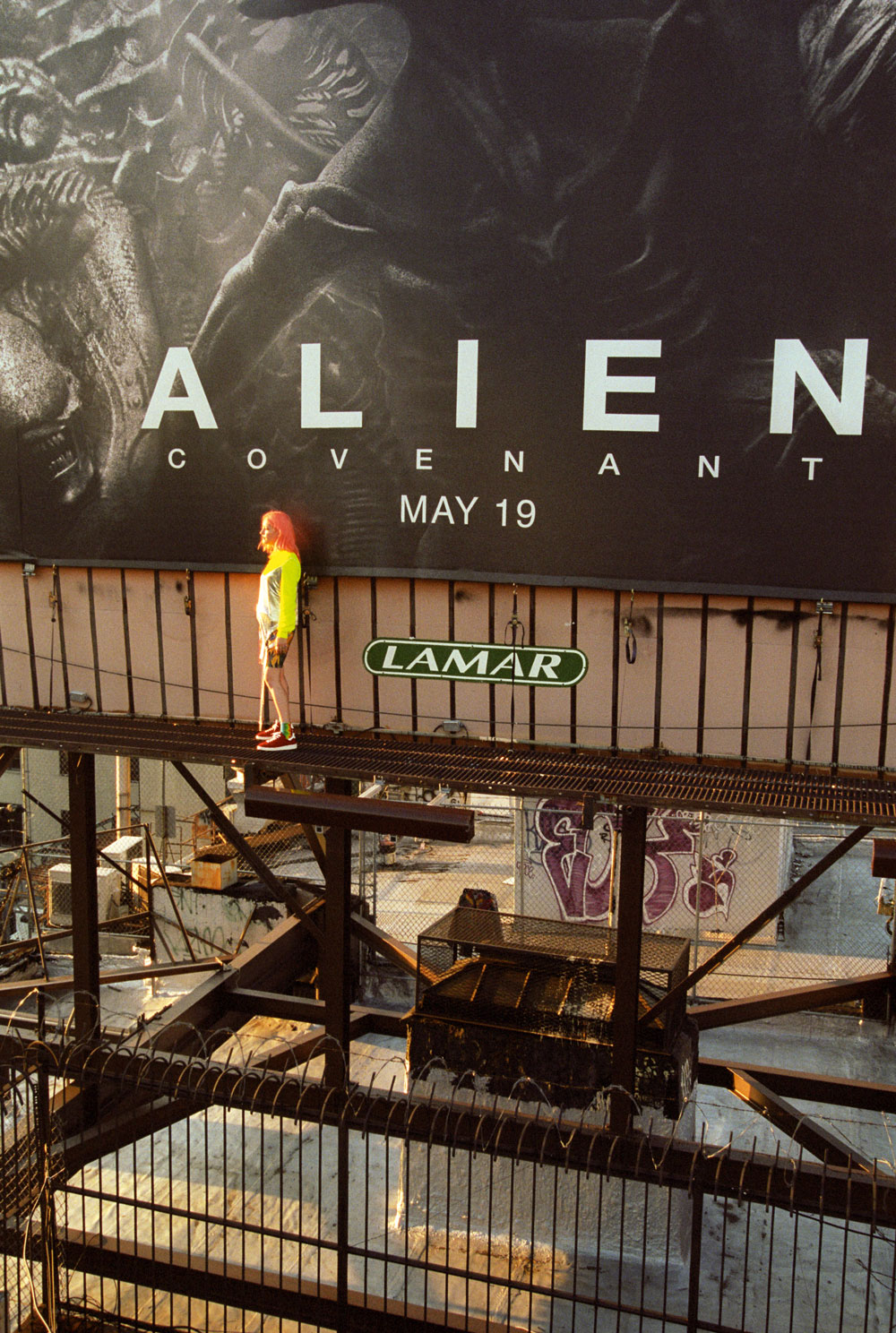 Brooklynn Prince plays Moonee, and is similarly astonishing as a street-smart six-year-old. "Oh my god," Bria exclaims in her thick New York accent. "Brooklynn is such a talented actress. Sometimes I would forget she was an actual kid." The pair, and Valeria Cotto who plays Moonee's best pal Jancey, hung out a lot together on set. The last day of filming, Bria remembers, was incredibly emotional for all three. "When they yelled 'cut,' let me tell you, these girls started hysterically crying. They were screaming at the top of their lungs, 'I don't want to go home!' I couldn't help but cry too because I didn't want to go home either! We had built all these bonds and relationships and it was so special. I cried the whole plane ride home." The interaction off-screen translates on-screen. Despite most of the cast having never acted before – Bria flew out two weeks before filming began to take acting lessons – they had two-time Oscar nominee Willem Defoe on hand for a little advice. "I was really nervous to meet him, but he was really great, very humble, he helped me a lot and made me feel confident in my role."
"I feel a little out of place because I'm super tatted and I'm a little different from the typical girls in the industry. I really hope I can find my place where I feel comfortable."
Bria is currently in the midst of a whirlwind of shoots and interviews which, she says, "is so surreal." How does the Lithuania-born, Brooklyn raised newcomer think she will handle fame? "It's crazy. Sometimes I feel a little out of place because I'm super tatted and I'm a little different from the typical girls in the industry. I really hope I can find my place where I feel comfortable."
While she waits for the roles to roll in, Bria is going to start writing her own scripts with new pal, Pretty Little Liars's Ashley Benson, "about the real life shit women go through in this town". The Florida Project may be the first film she's made, but Bria is clear about the type of work she does – and doesn't – want to do. "I'm so lucky that my first project was so meaningful to me and now I want to feel that connected to every project that I work on," she says. "I don't just want to act; I want to be in films that make me feel passionate about the subjects and people they're portraying."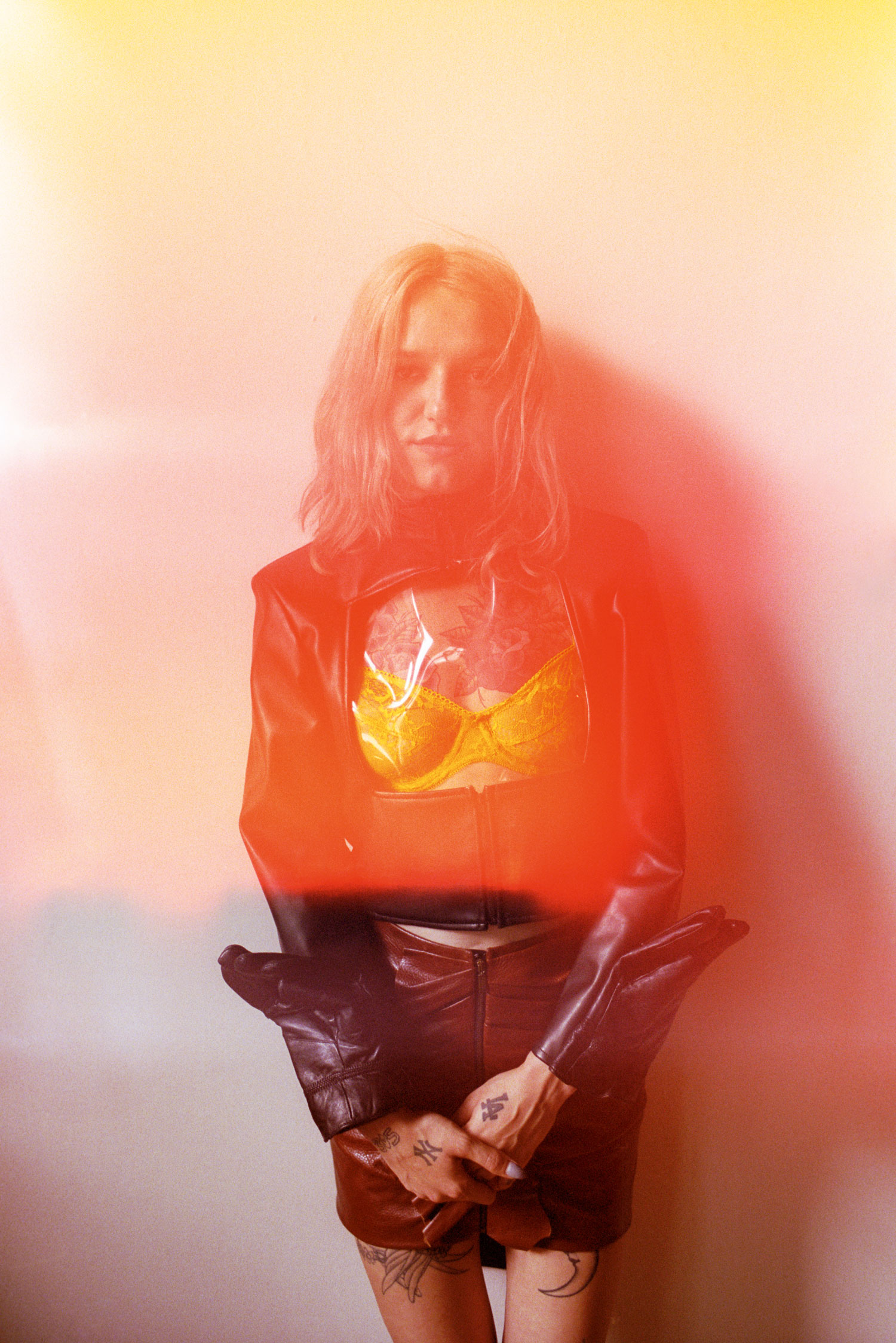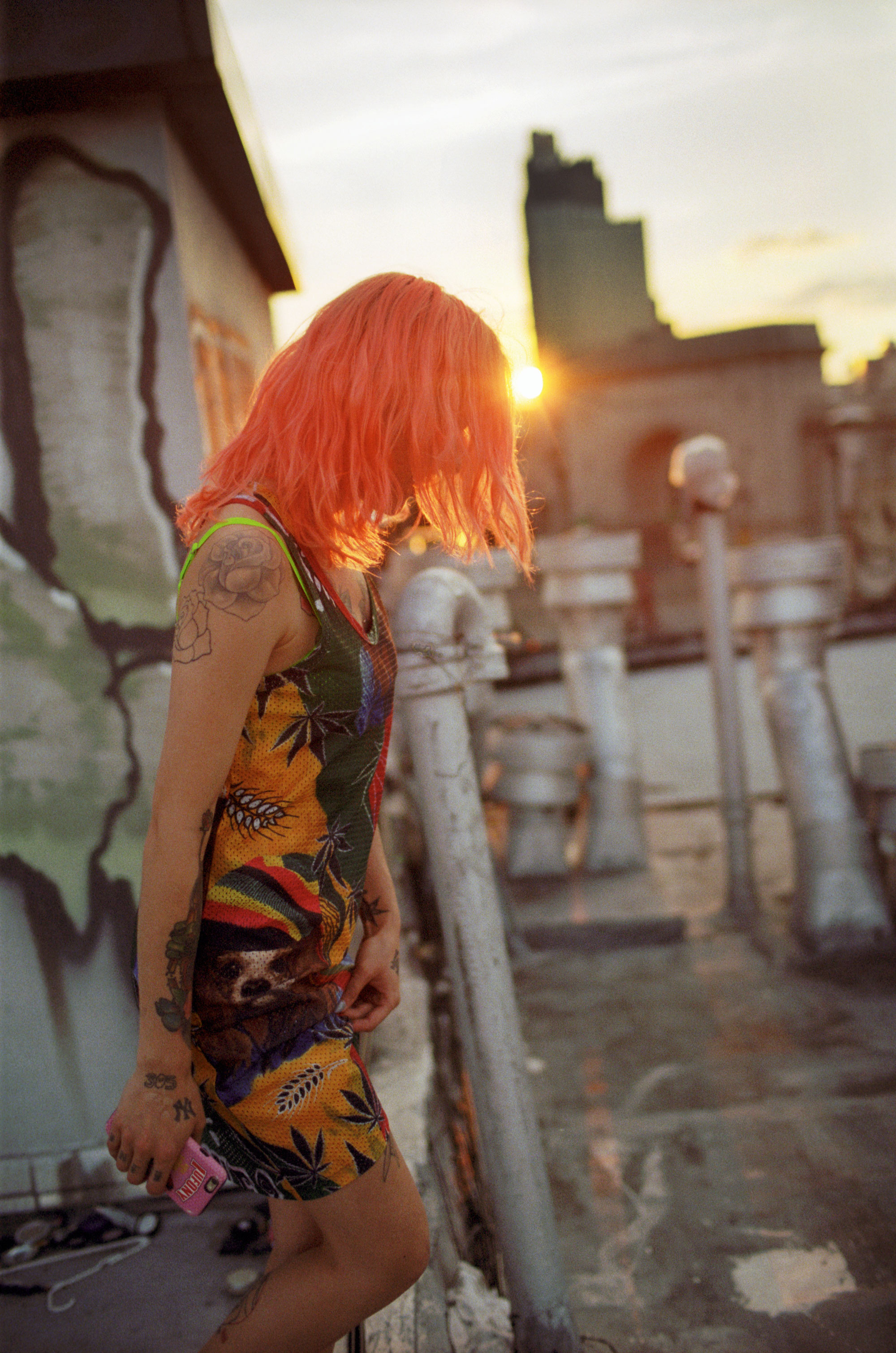 Credits
---
Photography Chad Moore
Styling John Colver
Hair Blake Erik at Statement Artists using Bumble and Bumble
Make-up Asami at Frank Reps using Glossier
Styling assistance Stella Evans