the breeders just released their first single in eight years
Bound to be just as iconic as their Last Splash, listen to 'Wait in the Car' here.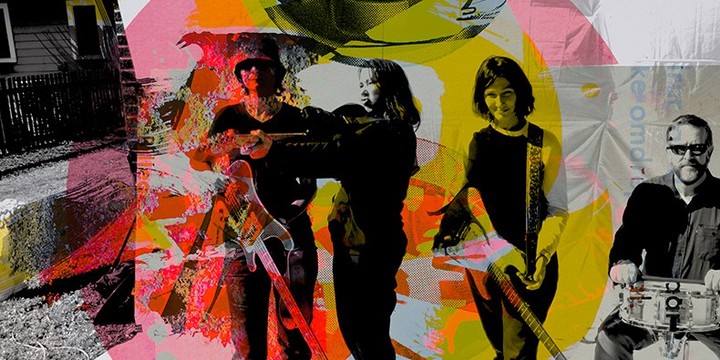 "Good morning!" opens the new single from 4AD's alt-rock faves The Breeders, who just came back from the dead with new single, Wait In The Car. An addictive long-awaited follow up to 2009's Fate to Fatal EP and iconic Platinum selling album, Last Splash, it sees the reunion of bandmates Kim Deal from The Pixies with Kelley Deal, Jim Macpherson and Josephine Wiggs. The release precedes a tour across both Europe and the US, and a 7" release that marks the first in a series that will be available from the band's live shows.
The accompanying visual comes courtesy of Chris Bigg and Martin Anderson, who have melded over 800 images -- many outtakes and experiments that went into making the final artwork -- into a bold two minute video. "It all started with a brick," the duo said of the project. "We both liked the idea of using something iconic yet quite banal. An old brick has a story and it's a beautiful raw object. We started collecting more and more (some intact, some broken) and realised how different they all appear, each one having its own identity."