defiant sexuality at pam hogg spring/summer 18
Returning to the Freemasons Hall for her show this year, Pam Hogg's spring/summer 18 collection was titled Innocence.
|
16 September 2017, 12:10pm
Pam Hogg's spring/summer 18 collection, entitled Innocence, was most likely meant to be taken ironically, or with a little dirty wink, rather than literally.
Though the soundtrack opened with Teddy Bear's Picnic, the opening looks were more Molly Goddard goes to Torture Garden than anything cute and cuddly. Tulle layered on flesh tone body suits that sat somewhere between sexy, if impractical, lingerie slips, and sexy, if very impractical, dresses. The models -- cast by Pam herself -- strode slowly on imposingly high heels.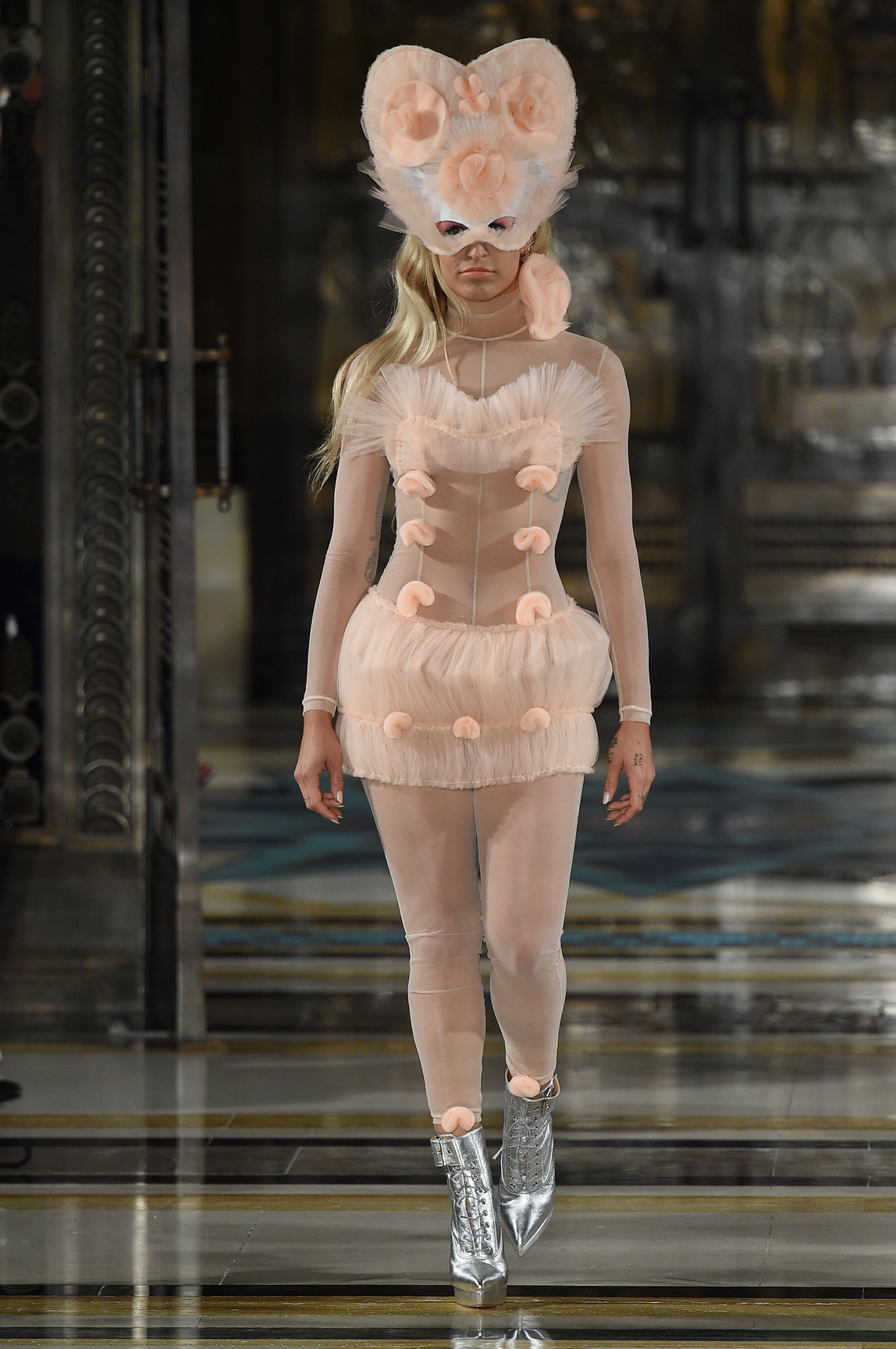 It soon gave way to kind of a best of Pam Hogg though, the Scottish designer riffing off the codes and silhouettes that she's defined and made her own over her 30+ years in fashion. Geometrically patterned jumpsuits, equal parts fierce and cute, with a glam rock sensibility at their heart.
That combination of glam-cute-sexy was at the heart of the collection, and were best epitomised by the coats, which came in a fetishy mix of lace and PVC, with those lacey frills seemingly enclosed within the sheer PVC. One model took her coat off halfway down the runway to reveal, er, nothing underneath. Further highlighting the defiant sexuality at the show's centre.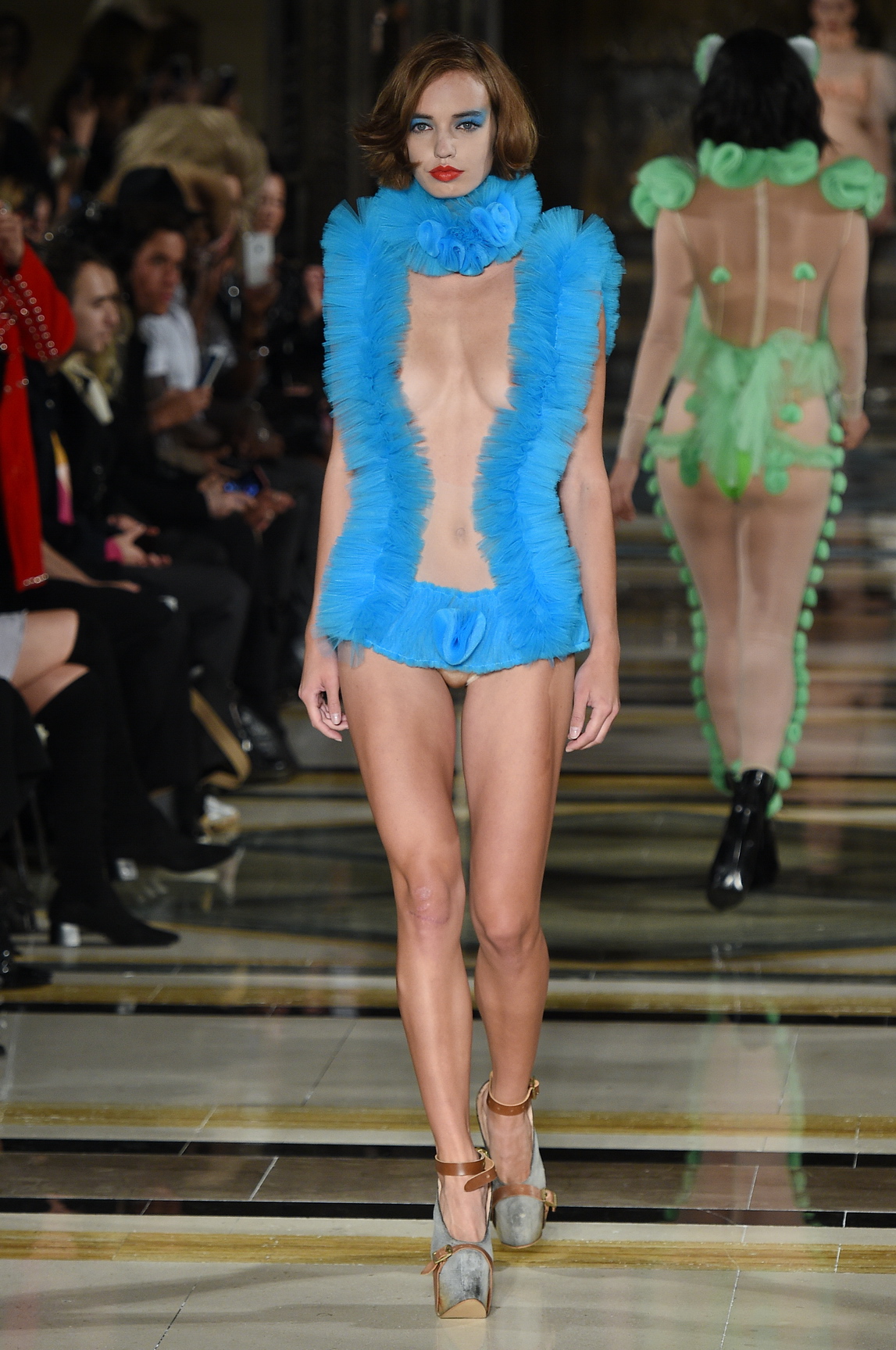 The final two looks were the weird cherry on top of the sexy cake. The tulle reappeared on sheer bodysuits, this time crowned with giant, elaborate head piece masks. They came down in baby boy blue and pretty girl pink, blobs of tulle affixed to protect some modesty, and crowning a show that feasted on OTT glamour.