roll up, roll up to tommy hilfiger's rock 'n' roll circus
Gigi, Bella, Anwar and the democratisation of fashion. Tommy's autumn/winter 17 show at The Roundhouse, much like the brand itself, had music at its heart. Last week at his NYC HQ, Tommy reflected on his iconic collaborations.
|
21 September 2017, 5:06pm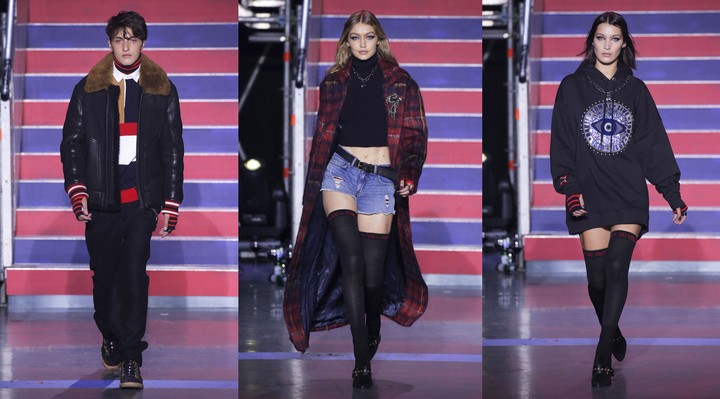 Tommy Hilfiger is a big music fan. You've all seen those iconic photos of Aaliyah in the baggy two-tone jeans, men's Tommy underwear and a crop top fashioned out of a tee. But did you know just how integral music was to the Tommy Hilfiger brand as we know it today? Before hip-hop raised the iconic colourblocked flag, it was all polos and chinos. But when rappers began appreciating the label's bright graphics and bold colours in the early 90s, Tommy found the natural musical direction he had been looking for, going on to collaborate with everyone from P.Diddy to David Bowie.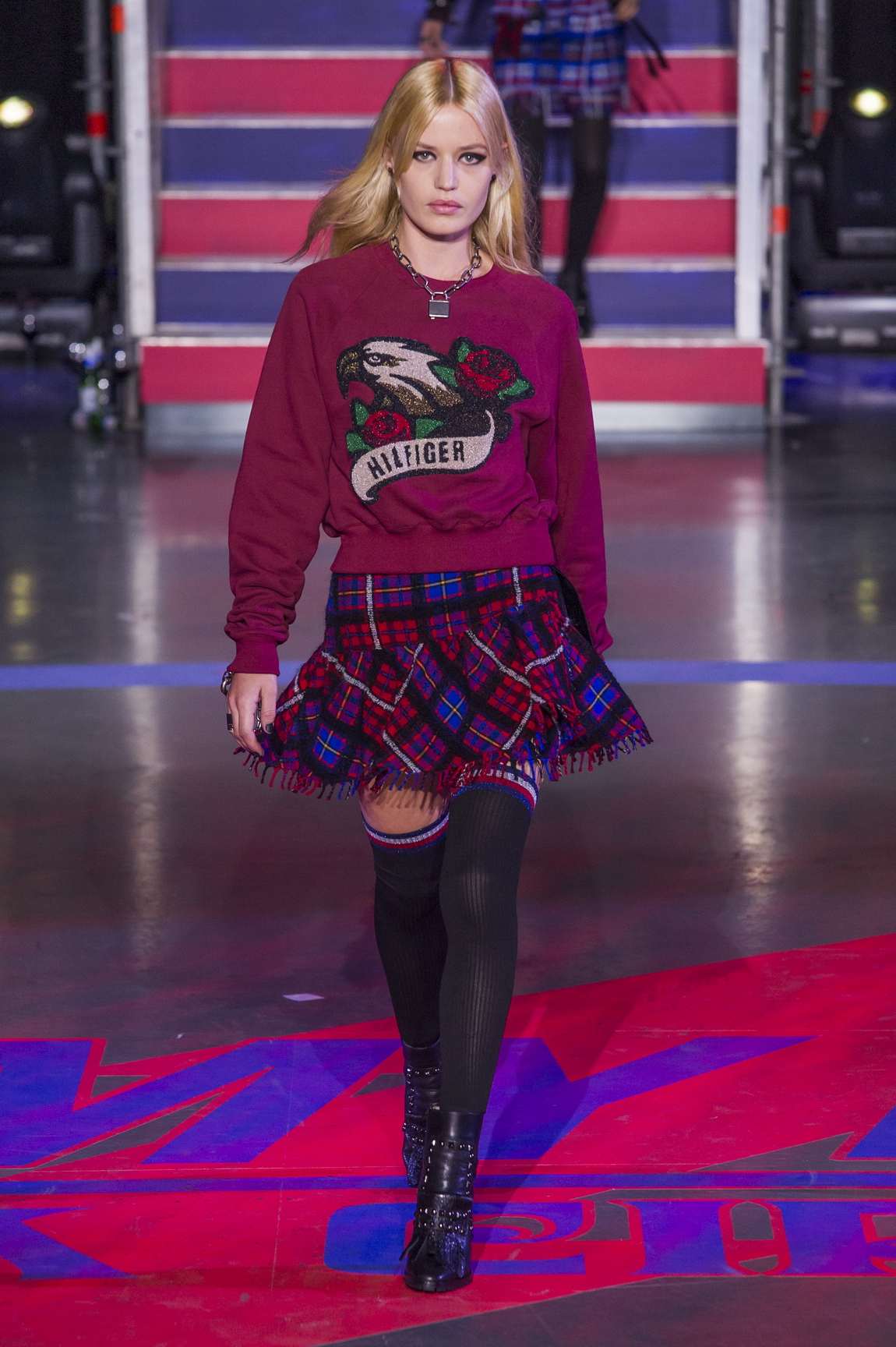 To show his new autumn/winter 17 collection, NY-based Tommy headed to London, home of rock 'n' roll and moody grey skies. Bringing famous faces and actual acrobats to Camden's Roundhouse for his theme-melding ROCKCIRCUS spectacular, there were more members of the public in attendance than fashion folk, and the whole world was invited to watch via a live stream. "Hello, London," opened the press release on our seats. "This season, Tommy Hilfiger takes the groundbreaking TOMMYNOW fashion experience global, presenting Tommy Hilfiger, TOMMYXGIGI, Hilfiger Collection and Hilfiger Edition together on one epic stage." And they weren't lying, It really was epic.
The classic interior of the north London concert hall was transformed into what felt like an all-American sports arena complete with metal bleachers, big screens and trays of fast food doing the rounds before the lights dimmed and Gigi appeared, followed by younger siblings Bella and Anwar. To the sounds of Biggie, Faith Evans, A Tribe Called Quest and Mary J. Blige, they were gradually joined by all manner of models including Joan Smalls, Dilone, Jourdan Dunn, Hailey Baldwin, Ruth Bell and both Lizzie and Georgia May Jagger. Making their way down a staircase and through centre stage before taking a long route back up and round the whole upper level, it didn't matter if you were sat front row or standing, your favourite models were close enough to touch. This factor aligned perfectly with TOMMYNOW, the brand's movement to democratise fashion, something they're really making waves with via their 'see now, buy now' system. Everything shown that night is now available online and/or in stores. Magic/impressive organisation.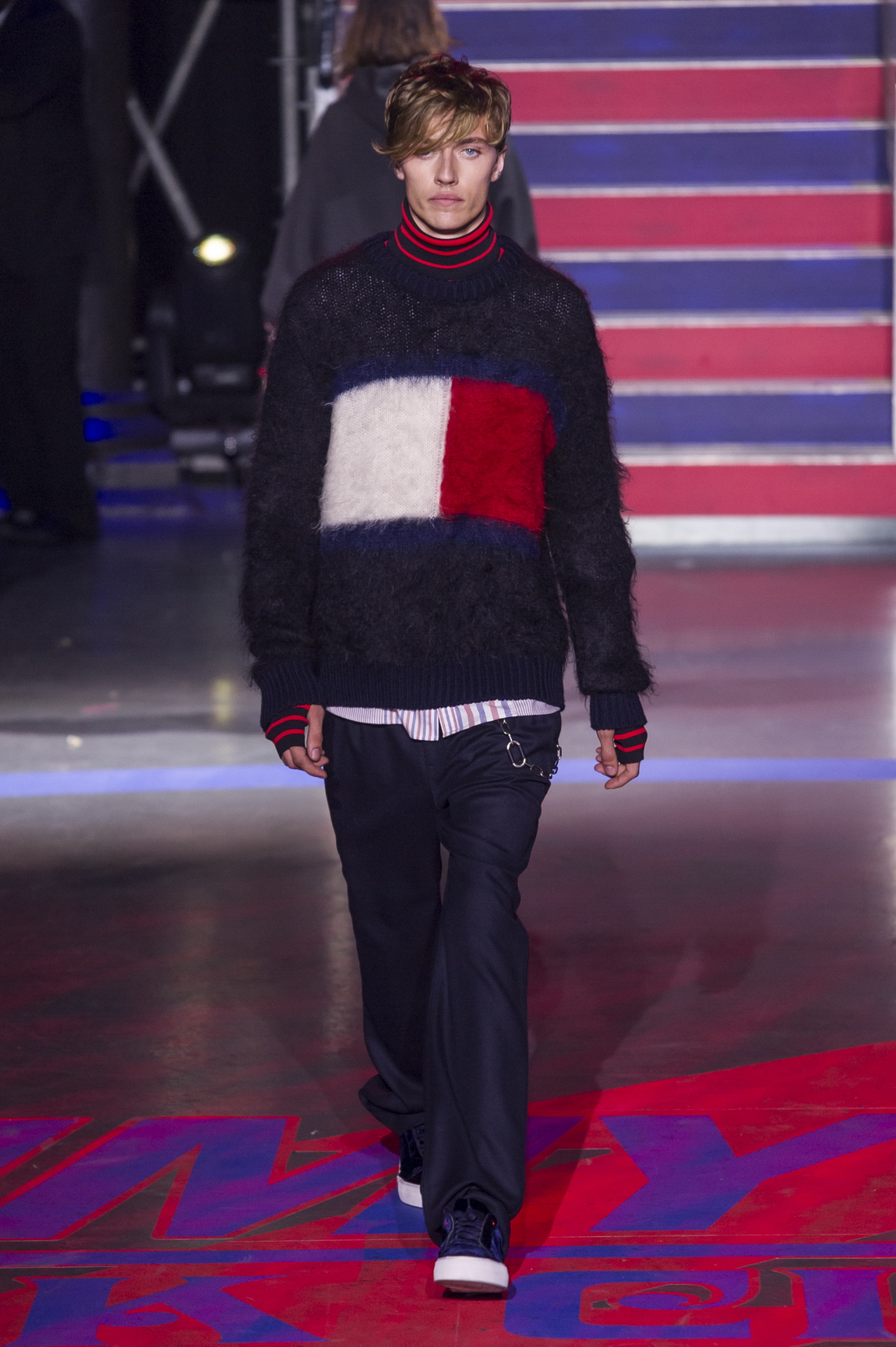 "Fall 2017 is a rebellious take on 90s heritage," says both the press release and the grunge inspired plaid throughout the collection. "It's our vision of modern Americana where youth culture and grunge meet prep." It promises tradition with a street style twist, unexpected proportions, and an athletic element. The rock show vibe carried through the TOMMYXGIGI collection, much of which is merch-inspired (turning many of the models into instant Gigi fan-girls) and completed with a GIGI HADID AAA lanyard pass. Tommy took his bow in a leather jacket emblazoned with a Rolling Stones logo -- fitting for a venue that the Stones famously played in 1971 -- before acrobats dropped from the ceiling and the Roundhouse was suddenly in circus mode. As soon as it had started, the aerial performance was over and chart-topping, Grammy award-winning US producer duo The Chainsmokers launched into a live set.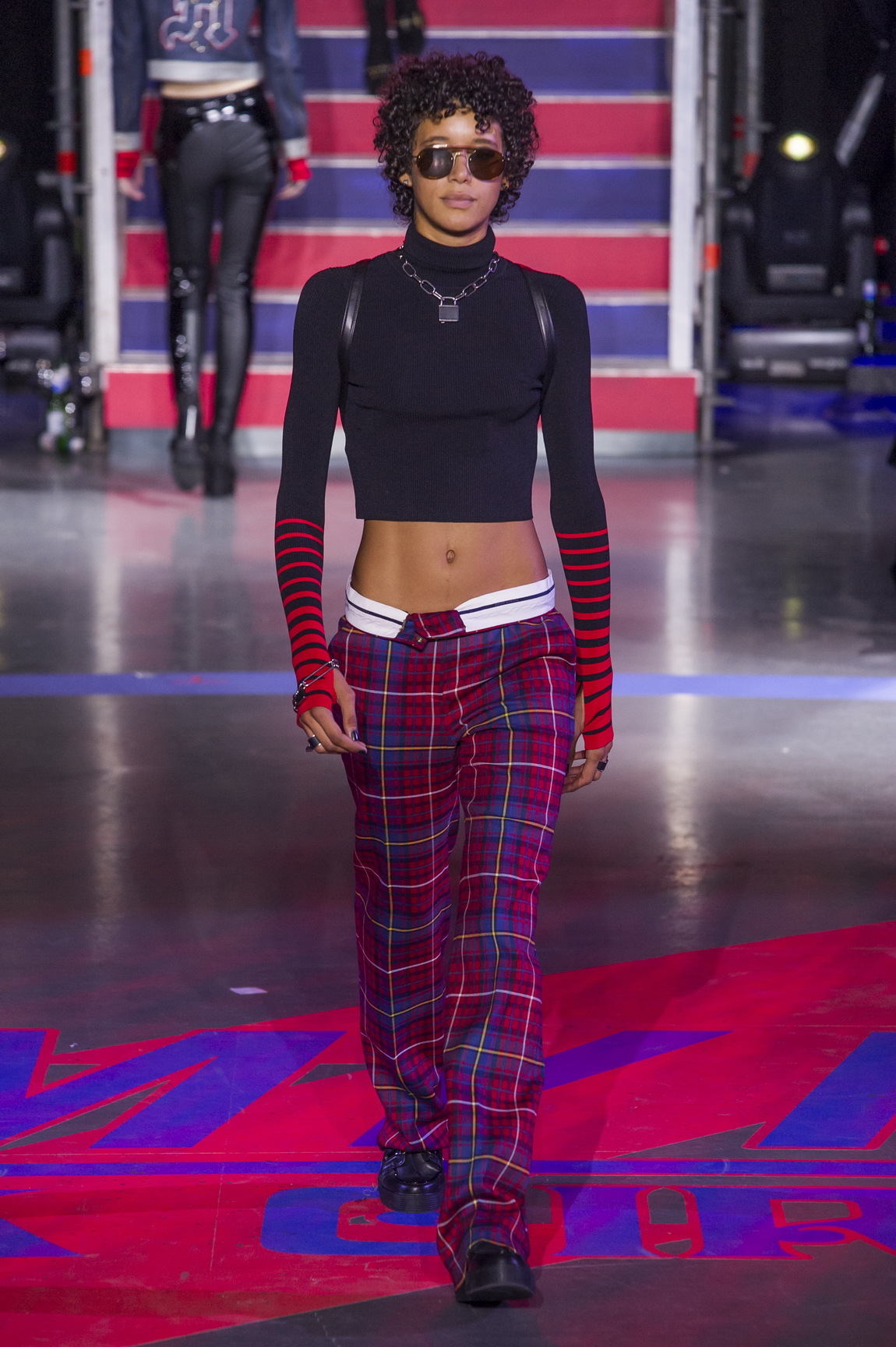 The music world is clearly as important to Tommy as ever, having just recruited The Chainsmokers' Drew and Alex as brand ambassadors. "I'd heard about them," Tommy told i-D at his HQ, "but then my daughter said I should listen to their music and I was impressed." The feeling was mutual, with Alex remembering Tommy Hilfiger as an omnipresent signifier of what was hot in his youth. "Growing up, Tommy was the coolest brand out there. I mean, the bubble jackets, the carpenter jeans, it was all big bold letters and it was so in." Drew, meanwhile, walked past a Tommy Hilfiger store every day on his way to and from school in his small Maine town. "I've come back to Tommy Hilfiger so many times despite my style changing over the years," he shared. "I was really into music, so I'd go deep into different genres and my style would reflect what I was listening to... but Tommy was always a part of that."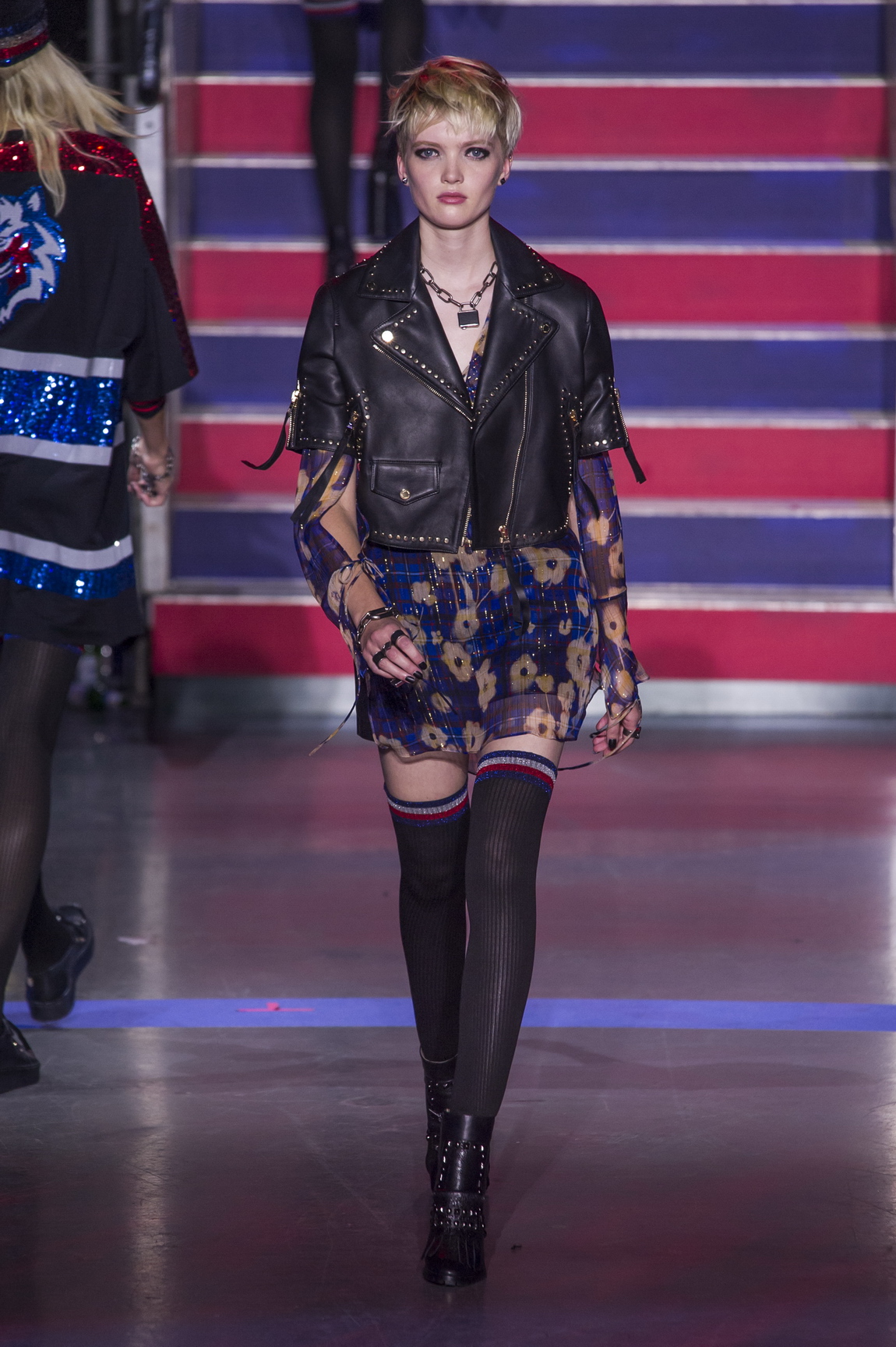 Tommy remembers his past musical collaborations with fondness. Aaliyah, in particular, was a standout for the designer as much it was for fans of the brand. "It all happened in a very interesting way because Quincy Jones' daughter, Kidada, was working for me as an in-house stylist," he explained. "We would do a fashion show for men and decided that we wouldn't use real models, we would use musicians. So we used P.Diddy, Q-Tip, Coolio, Mark Ronson and a number of different musicians who were relevant at that moment. That was before Diddy even was Diddy… he was Puff Daddy back then."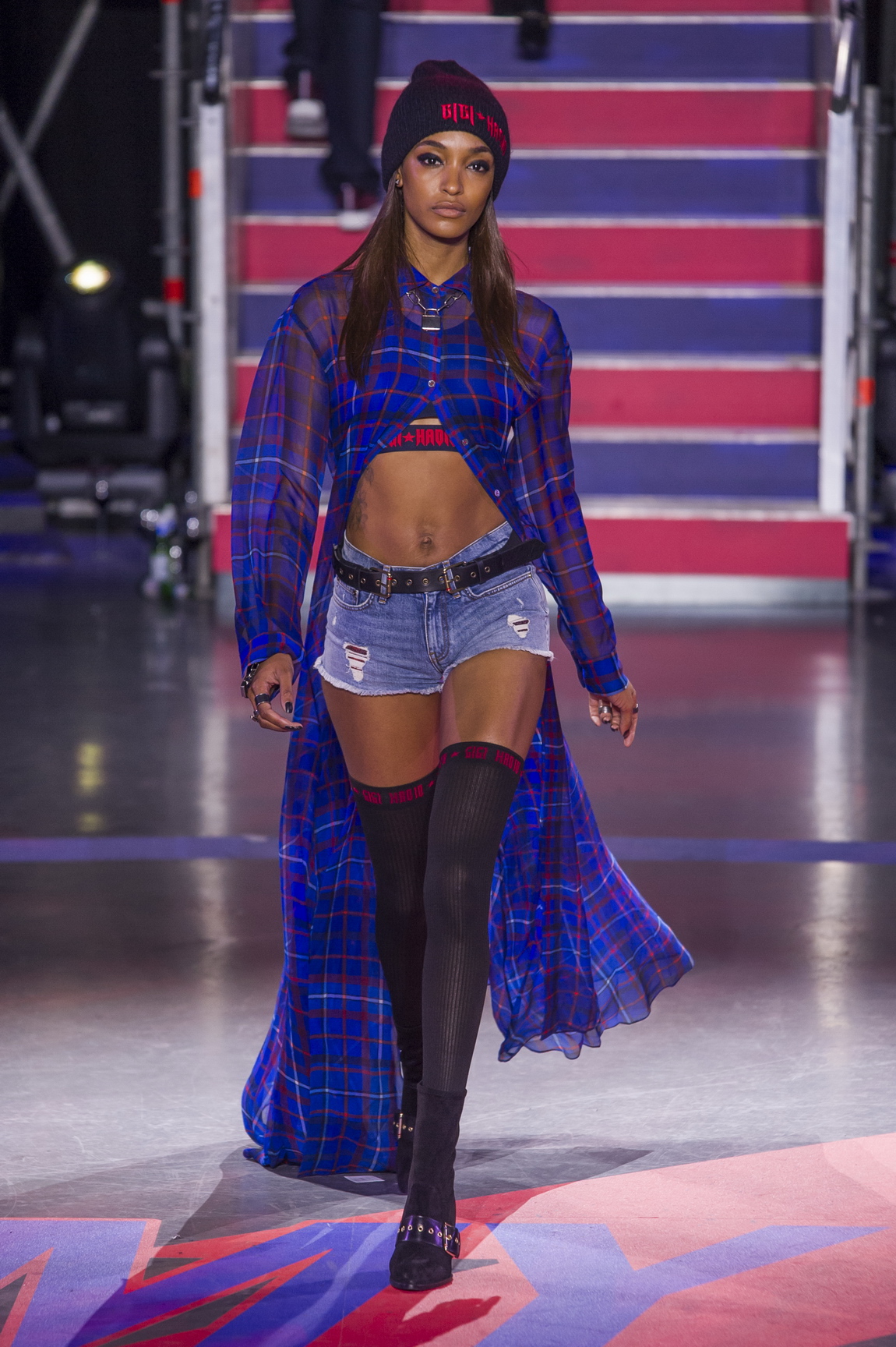 There was a big debate over whether to use girls in the show, because while they didn't make many clothes for women, the likes of Lil' Kim and Mary J. Blige were rocking the menswear in public. Kidada, it seems, suggested they dress her friend Aaliyah and sit her front row. "Aaliyah was like an angel, she had a very light, high voice," Tommy says. "We dressed her in the famous Aaliyah outfit with the men's underwear, the baggy blue jeans, and we cut a Tommy T-shirt into a crop top and it became an iconic look that started out our whole womenswear movement. Then TLC, Salt-N-Pepa and a lot of hip-hop girls started wearing it and the look spread to college campuses and high schools."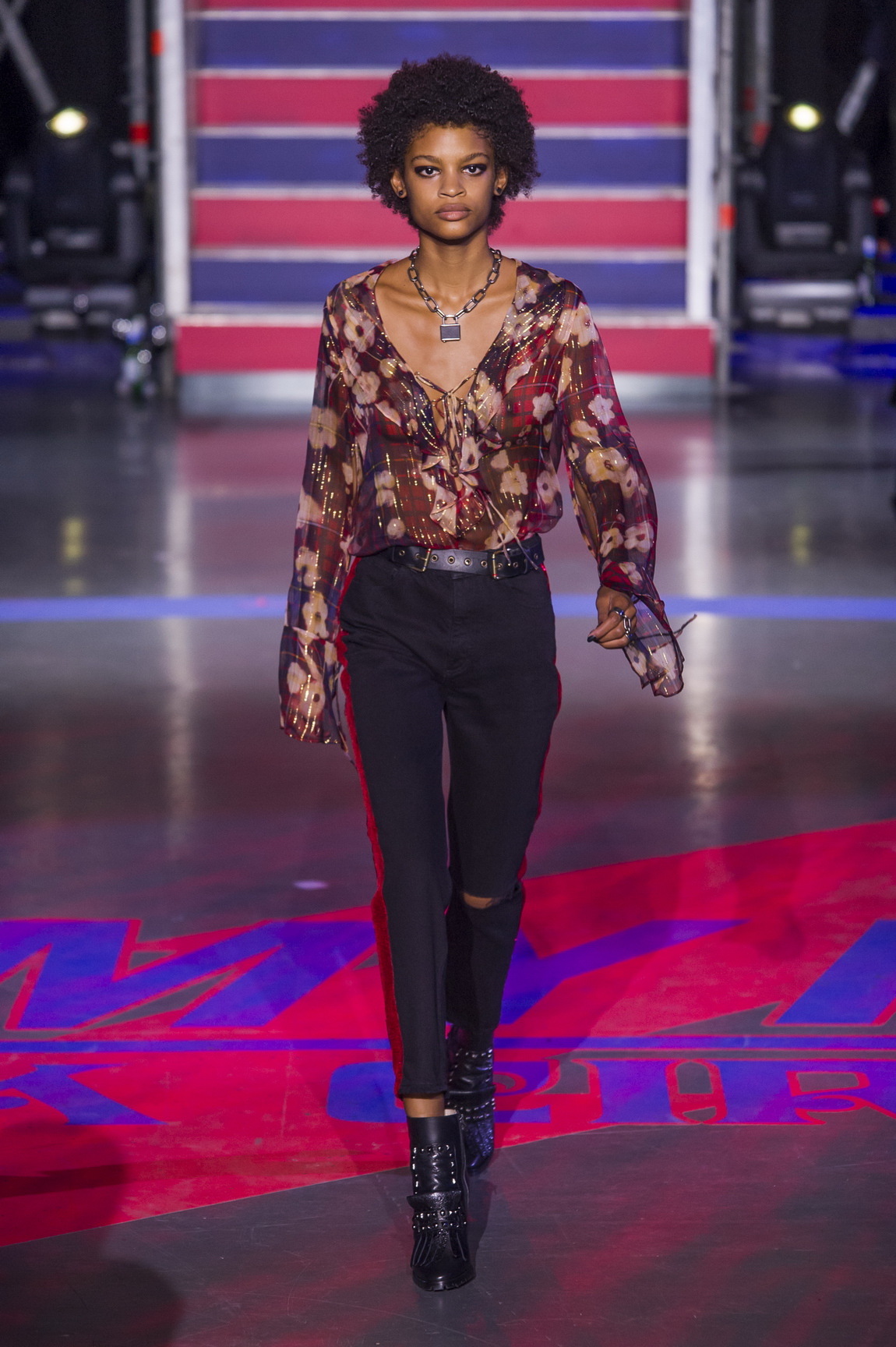 Around the same time, Kadada invited Tommy to a party at Michael Jackson's house, when her dad, Quincey Jones, was working on one of his albums. "Long story short, Michael loved the clothes, so we brought him that H sweater," he explains. "Quincy was the head of Vibe magazine, and he said, 'let's put Michael on the cover', so they called in a photographer and took one shot of Michael and put it on the cover and people went crazy for the H sweater. And then Kadada and Aaliyah started wearing the sweater like five sizes too big because it was men's and it kickstarted the whole movement of oversize."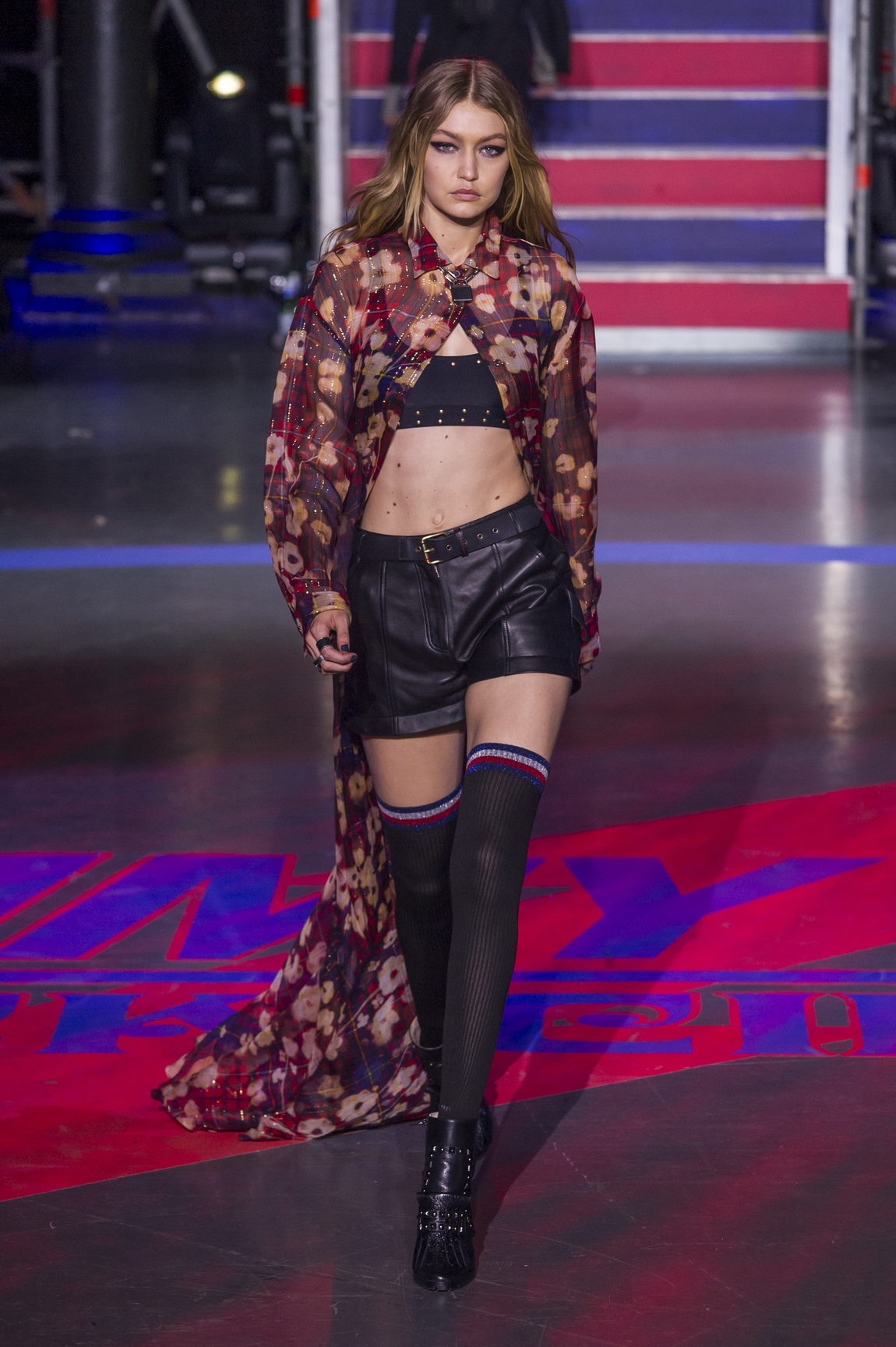 Tommy Hilfiger has had, it's impossible to deny, an impressive history with musicians, even getting David Bowie and wife Iman on board for a campaign styled by Edward Enninful back in 2003. "It was very hard to get," Tommy remembers. "David had never done an ad campaign, and David and Iman had never shot anything together, so I told them they could choose their own photographer and they agreed to it." And as for his dream campaign stars today? "I'd really like to use Jay-Z and Beyoncé. I've used Beyoncé before, but I think Jay and Beyoncé together would be great." And the kids too, we suggest. "Yeah!"