have amazon revolutionised fashion?
With the e-com juggernaut launching its own underwear brand, Iris & Lilly, can they really re-invent the fashion wheel?
|
05 December 2017, 4:23pm
Photography Cass Bird
The last thing I ordered on Amazon was a book, obviously. Before that, I bought one of those umbrella things that you put over your laptop to protect it from the sun. It's pretty niche, but that's the whole beauty of Amazon. Light bulbs, batteries, tents, drying racks, DIY pantry moth traps (don't ask); you name it, they've got it. But, fashion? Apart from the odd last minute slutty zombie nurse costume and an emergency pair of wellies I needed for a festival I went to on an impromptu whim, I haven't yet been persuaded to buy clothes on Amazon. Least of all lingerie. And yet, with the arrival of Iris & Lilly, Amazon Fashion's first specialist lingerie brand, this might all be about to change.
For the last five years, Amazon has been making a series of moves geared towards establishing a more dominant presence in the fashion market. In 2012, the e-commerce behemoth launched its first fashion advertisement, starring Chanel Iman. That same year it sponsored the illustrious Met Gala, and has since gone on to sponsor New York Fashion Week: Men's, as well as both India Fashion Week and Tokyo Fashion Week, the latter of which will be renamed Amazon Fashion Week Tokyo. The company has also opened two large photo studios in London and New York, dedicated solely to producing images of Amazon apparel.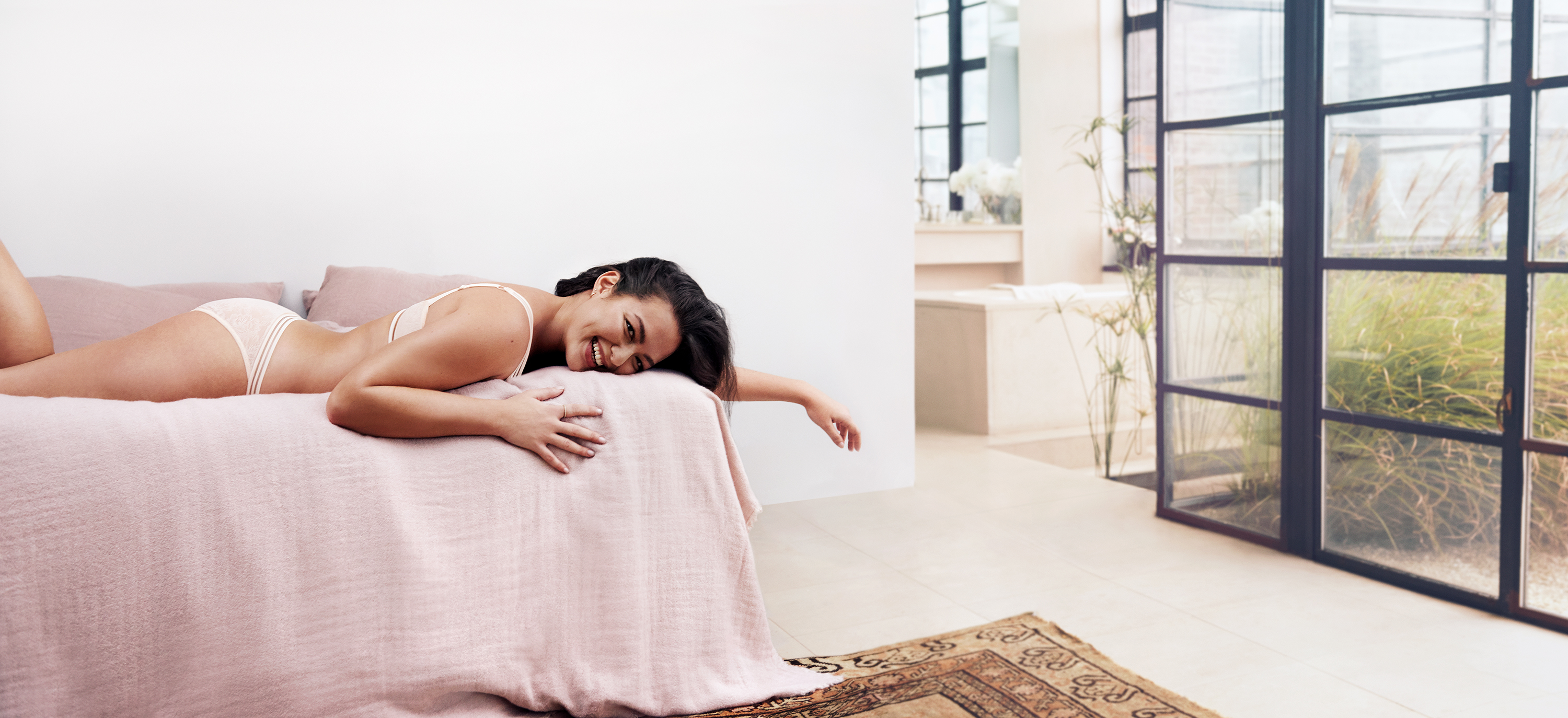 So far, movement has been slow but steady. Over the past 18 months Amazon has taken it up a gear by launching a handful of private labels -- in house brands that are introduced to meet specific data-driven customer needs. Where previously private labels have focused more on homeware products, the focus has now shifted to fashion and lingerie. Iris & Lilly are one such label.
Created specifically for Amazon customers, Iris & Lilly is designed, produced and distributed in house. The whole point of the brand is that it's an idea; Iris & Lilly aren't even real people, they're just ideas -- ideas of women who are strong, modern and easily relatable. Boasting over 500 styles in its current collection, which range from delicate lace separates to athleisure inspired sets, the genius behind Iris & Lilly is that there's something for everyone. Where most high fashion and lingerie brands trade in emotion, feeling and desire, Amazon Fashion is all about listening to its customers and catering to their needs. In fact there's a whole team at Amazon dedicated to mining the many pages of its comments sections and getting to the heart of what the Amazon customer really wants. A high impact, laser-cut sports bra with a racerback? You've got it. A lace bralette and brief set that makes you feel sexy without exposing too much flesh? Absolutely! And, it also comes in mesh.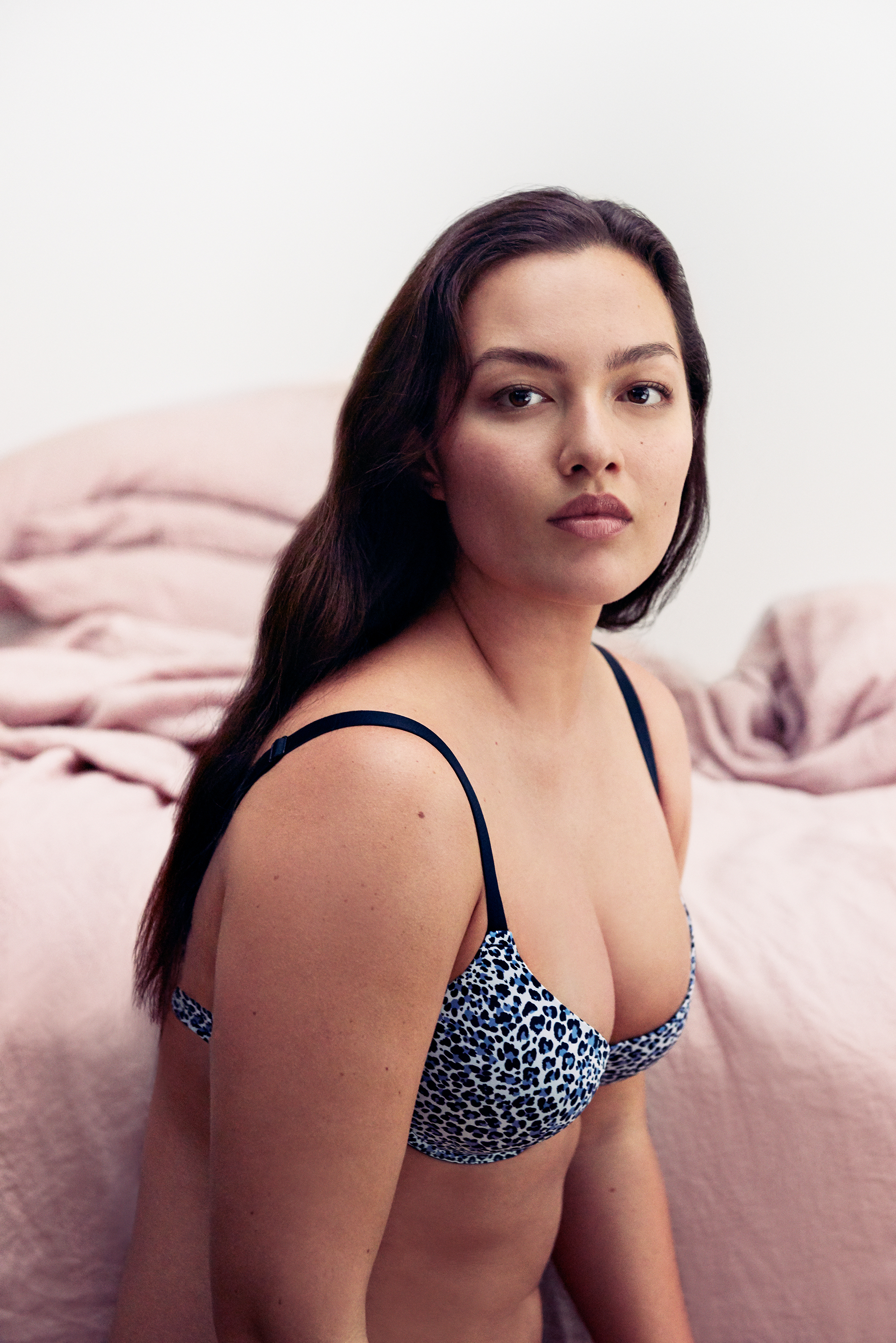 "We always start with our customer," says Sarah Miles, Director of EU Fashion at Amazon. "With Iris & Lilly we identified an opportunity to bring in a collection of underwear that could incorporate a lot of different styles for a lot of different shapes, sizes, personalities and occasions. We have so many different customers all around Europe who all want different things, so it's just really important to us to be able to offer a great breadth of selection." The brand is still in its infancy; the very first product went live on the site a year ago. "We started with a few items and really focused on the feedback we got from the customers," says Sarah. "We're now at a point where we feel really proud of what we've got."
The next step is introducing the collection via a new EU-wide campaign. Shot by renowned fashion photographer Cass Bird and starring commodities broker-turned-model and professional Muay Thai fighter, Mia Kang, the campaign is an intimate portfolio of eight unretouched pictures, focused around themes of female friendship, inner beauty, strength, and empowerment.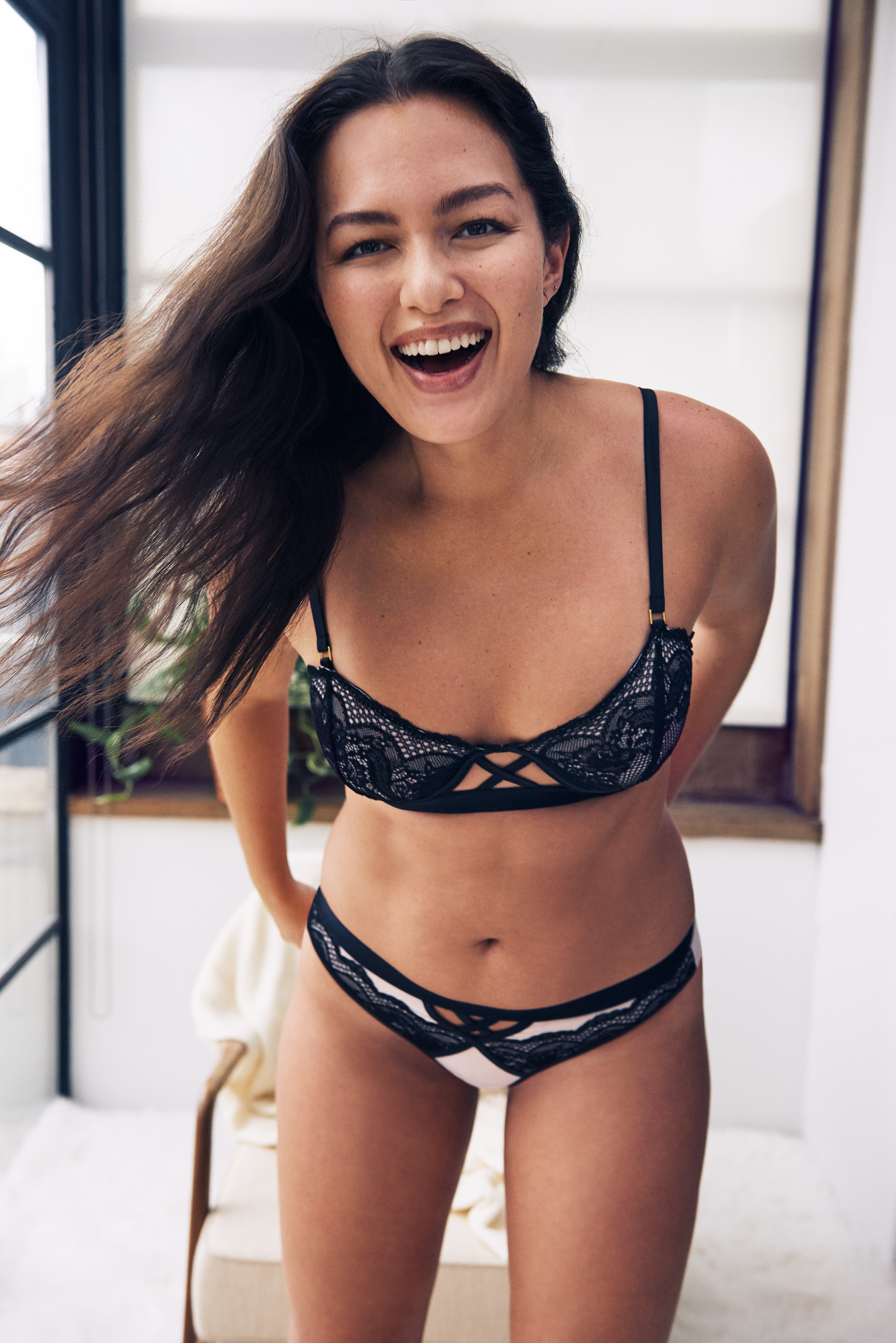 With its breadth of selection being the brand's big sell, finding the right person to front the first official campaign was critical. In the end, it was Cass who suggested long-term friend, Mia. "We wanted to have a campaign that was very natural, accessible, approachable, and warm," says Sarah. "We asked Cass to shoot somebody that she knew, so we could of have that bedrock of connection and authenticity."
Accompany the series of images is a short film that shows Mia playing around on an unmade bed, eating a bowl of cereal and just generally feeling herself in an assortment of lingerie. It's incredibly intimate but also whimsical and endearing at the same time.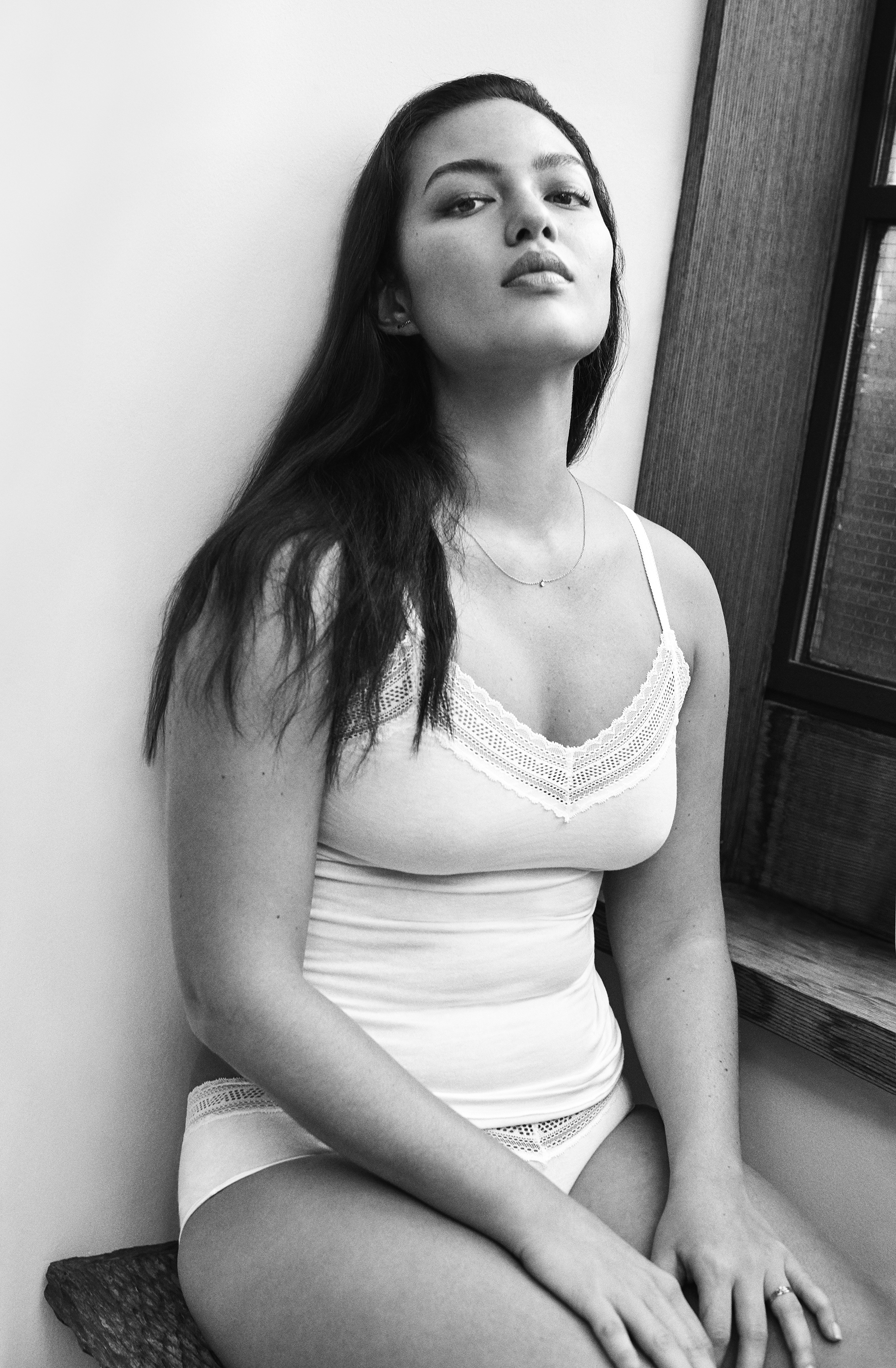 "I didn't quite realise how huge it was until after we shot the campaign," says Mia. "On the day, I just had a really good time with my friend and I didn't think about modelling, I didn't think about what I looked like. There was one picture that I hated, but which Cass loved. She stopped and said, 'I've got the picture. Come have a look.' I looked at it and was like, 'Let's do it again, I can do it better, there's things I don't like about it.' She was like, 'No, I want that photo, I want the awkwardness, I don't want perfect posing, I want you, that's you, I think that's beautiful.' After that, I found myself letting go of those insecurities. It takes a lot of courage being photographed, especially in film, there's no hiding anything, this is my body, these are all my imperfections and everything that I've been asked to hide for so long. I hope women look at these images and don't feel intimidated, they're meant to be relatable."
Launching this week, the campaign marks a historical moment for both Iris & Lilly and Amazon Fashion as a whole; it's a pretty big step in establishing Amazon as a serious competitor in the fashion and lingerie market. That said, there's still a long way to go. "We work everyday to make it easier to shop, to make more selection, to make sure the prices are great, to make the delivery really convenient, to make returns really convenient, but there's always more that we can do," says Sarah. "As I say, it's still very early days, but we really want to get to a place where huge hoards of women across Europe are really enjoying wearing Iris & Lilly. We've got five hundred styles live on the website already, we'll be dropping more on a monthly basis, and we'll broadening the selections into more swimwear, sleepwear, shapewear, speciality-wear. Ultimately we'll just keep obsessing about what our customers tell us and hopefully get better and better."
Credits
---
Photography Cass Bird