you need to listen to louis iii right now
We've got a bit of a crush on this all-singing, all-dancing south London R&B dreamboat.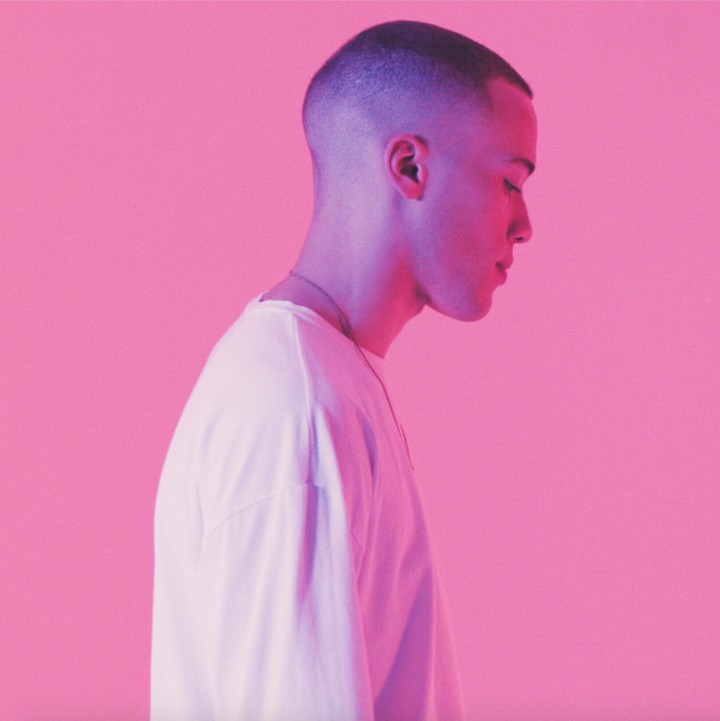 Recently divorced boybands, take note: Louis III is a very good model for young solo artist aspirants. The 23-year-old Croydon-raised crooner embodies all your classic popstar traits, but resists the well-trodden temptation to turn everything up ten notches too hot. His RnB-infused pop is overly catchy, but not overproduced. His style leans towards streetwear, without looking like he's dropped his entire advance on half the Supreme store. He can move well, naturally -- not reliant on a choreographed routine to rile the crowds. And he can whistle the Super Mario Theme Song through his teeth.
Growing up in London and holidaying in St. Lucia, Louis was on raised on an aural diet of garage, R&B, dancehall and soca. But while music underpinned his upbringing, the pop life seemed like a bit of a stretch. "I thought it was just a pipe dream," he tells us. "Until I put up a song online when I was at uni and had some people from labels and managements get in touch with me. It was then I thought I could actually do it if I was determined enough and worked hard."
Talent, good tunes and a solid work ethic? Biebs better watch his back. See what all the fuss is about with an exclusive first-look at his lowkey new music video Goosebumps, as we get to know the brain behind Louis III's very beautiful face.
Hi Louis. What's your earliest music memory?
Either singing along to the theme song to Fun Song Factory at the top of my voice when I was 3 or 4, or watching my mum doing proper mum dancing to Bob Marley at full blast in the kitchen.
How do you approach songwriting?
I just have to write something that feels real to me. I usually have a concept of something and a title written down in the notes of my phone. Then when I'm in the studio and hear the right chords or beat it flows quite quickly from there. I try not to overthink, and to be instinctive about the melodies and lyrics that come naturally.
What's the story behind Goosebumps ?
I wrote the song with Sky Adams and Danny Shah who are geniuses and I work really well with. The song's about not being able to get enough of someone and what they do to you physically and mentally -- I wrote it with my girlfriend in mind.
When it came to the video I knew I wanted it to be in a studio -- clean and bold, with simple but eye-catching visuals. It was the second video I did with Jasper Cable-Alexander, who's a mate of mine. We shot it the day before we shot the video for my last single Fever Thoughts.
What does one of your gigs look and feel like?
Big energy, fun, not giving a fuck. I want my gigs to feel like a party.
How do you want your music to make people feel?
I just want my music to make people feel something; whether that's sad, happy, anxious, or skanking out on a dancefloor, I don't mind.
What would the track of your life be titled?
Curious Minds.
Who would you love to work with?
Kanye -- everything he does musically or visually, in fashion or politics, provokes and pushes things forward. He's a proper innovator and provocateur and I just think he's sick.
Link us to your all-time favourite video on YouTube.
It's this. I'm a proper cat person. If I was an animal I would definitely be a cat cause I sleep a lot and like doing my own thing. Is it weird that I get so much jokes from watching cats knock things off of tables for no reason?