vaquera's collection questioned notions of faith
The who, what, and wow of Vaquera autumn/winter 18 collection.
|
15 February 2018, 5:17pm
Who?

Last night Vaquera, the four-person design collective comprised of Patric DiCaprio, David Moses, Bryn Taubensee and Claire Sully, presented their most accomplished show to date in the atmospheric setting of the Ukrainian National Home. You've probably heard of the designers names mentioned in the last year as one of the most exciting young talents in New York -- recent moments of note include their Handmaid's Tale collection with Hulu, and being nominated for the CFDA/Vogue Fashion Fund Prize. In a brilliant and accomplished show, they tackled the emotional roller coaster they'd been on over the past year, the highs and lows of success, however one measures it.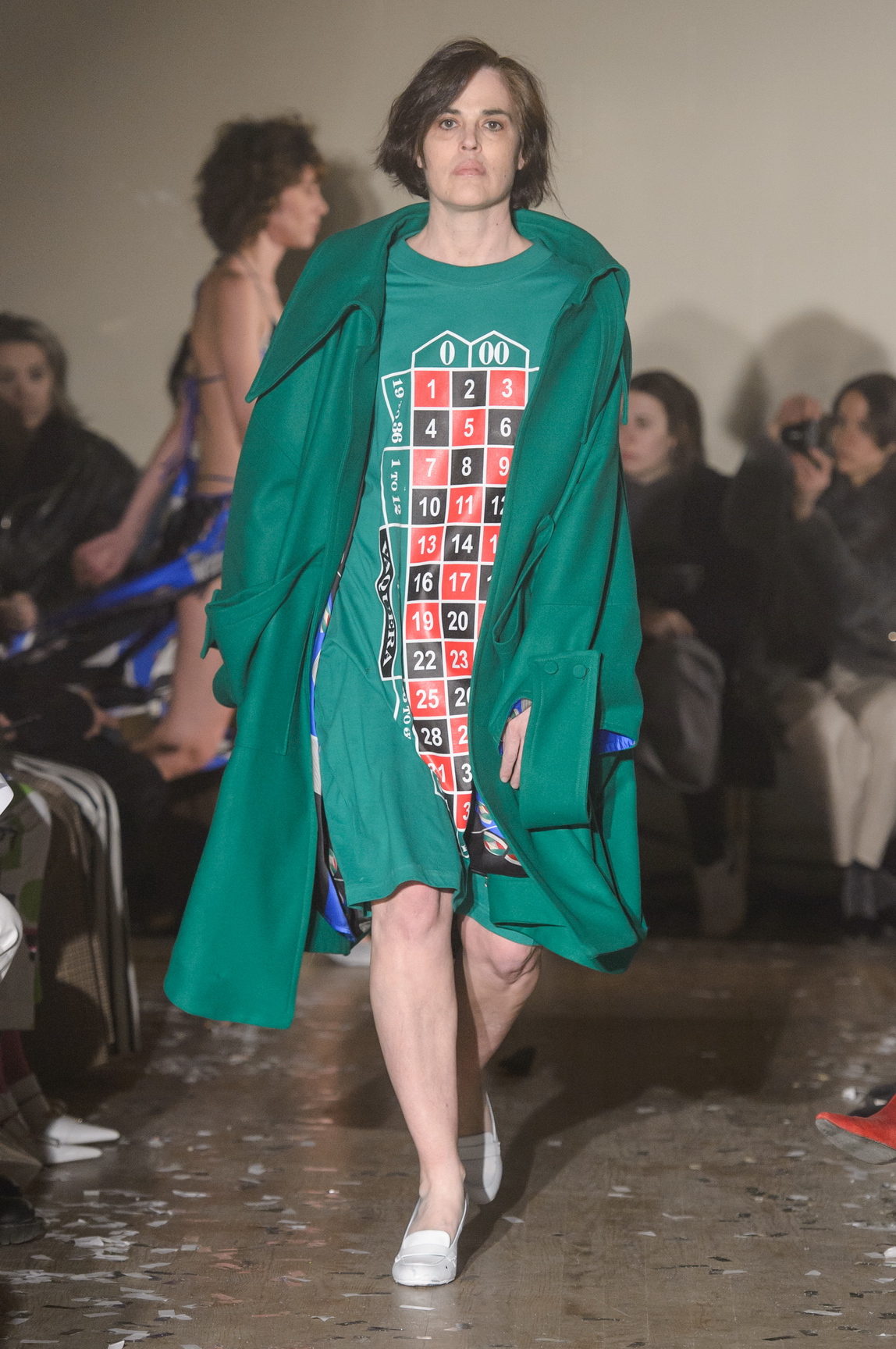 What?
On each seat was a note, a prayer asking God to help the designers play the tables of life. It was a fitting intro to the collection, which deftly wove references to Vegas high camp with religious imagery and their highest production values yet.The show opened with a coat and matching tie fashioned from fabric woven with the New York city skyline, the model swinging a gold sparkly hat box. We then saw angels and devils, nuns and pastors, and, obviously, saints and sinners. Pink patent snakeskin print fabric became a voluminous skirt and bolero jacket, while a gown looked like it had been made from the curtains of a down at heel Vegas casino. Of particular note were T-shirt dresses printed with fan portraits of the designers who've come before them; Miguel Adrover, Andre Walker and Vivienne Westwood included. Part of the unique charm of a Vaquera show is their devotion to fashion, and the creators they've idolised since their teens. Hence why they refer to what they do as 'fashion fan fiction.'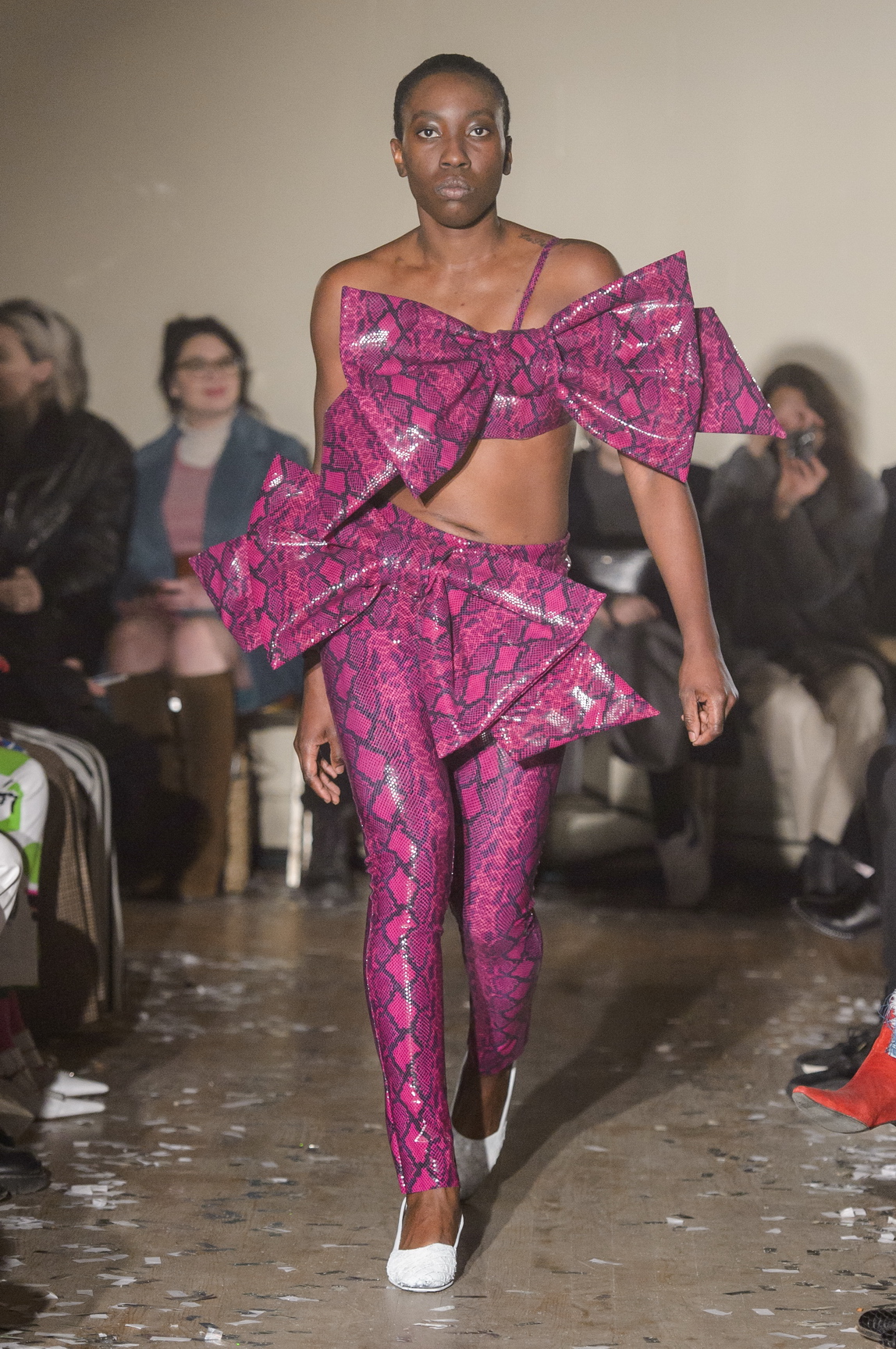 Wow!
By the time the finale bride's gown came out -- a huge flounced number with the model holding a be-jewelled crucifix -- the crowd were hideously overexcited. By the time the designers appeared, arm in arm, with confetti cannons exploding, the sound of Peaches' Fuck the Pain Away was almost drowned out by the hollers of their adoring fans and friends (and the fashion press, who had descended and become thoroughly swept up in the excitement). Vaquera are exactly what New York needs -- a dose of unabashed enthusiasm. Evidently, their gamble paid off.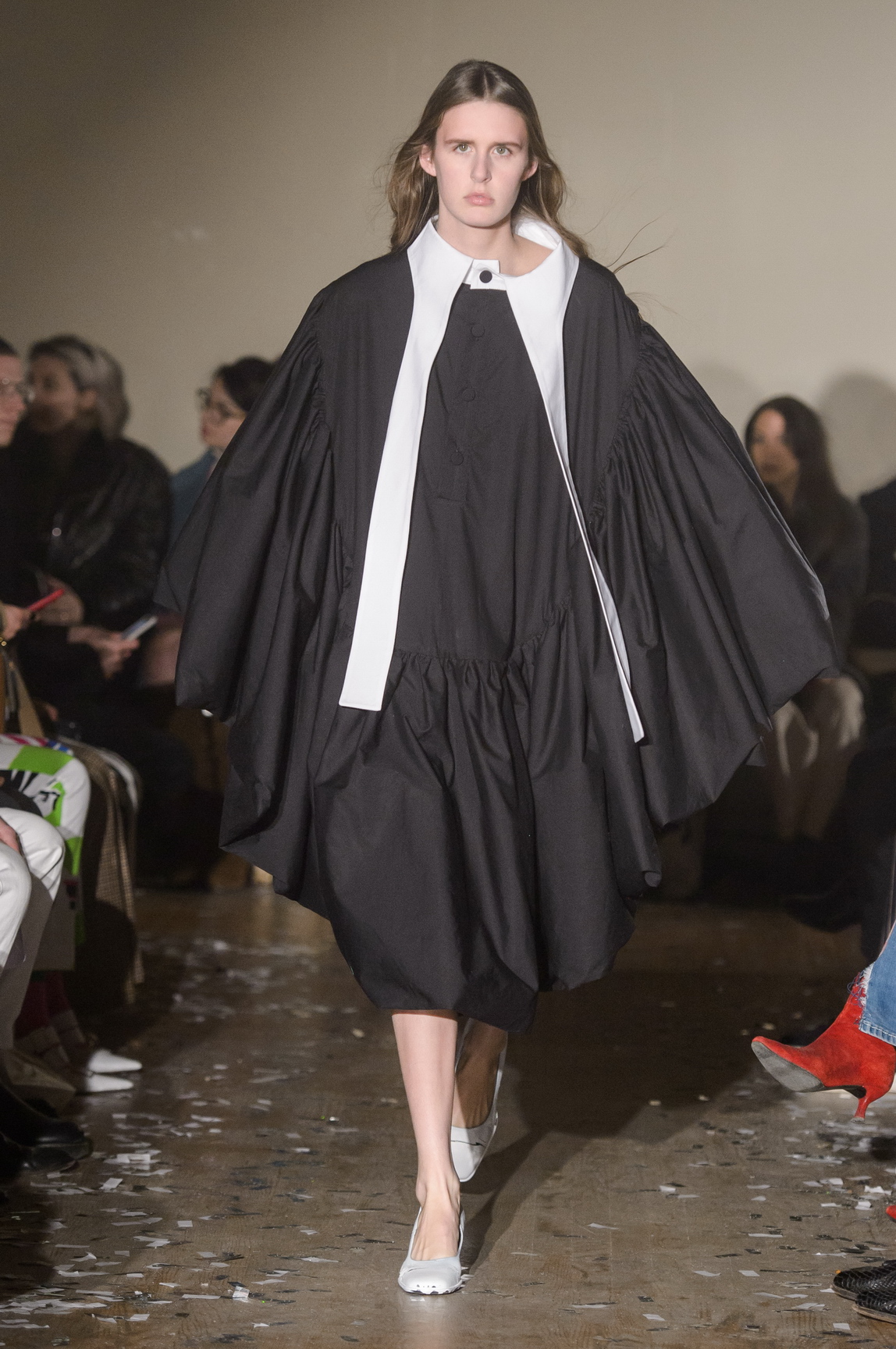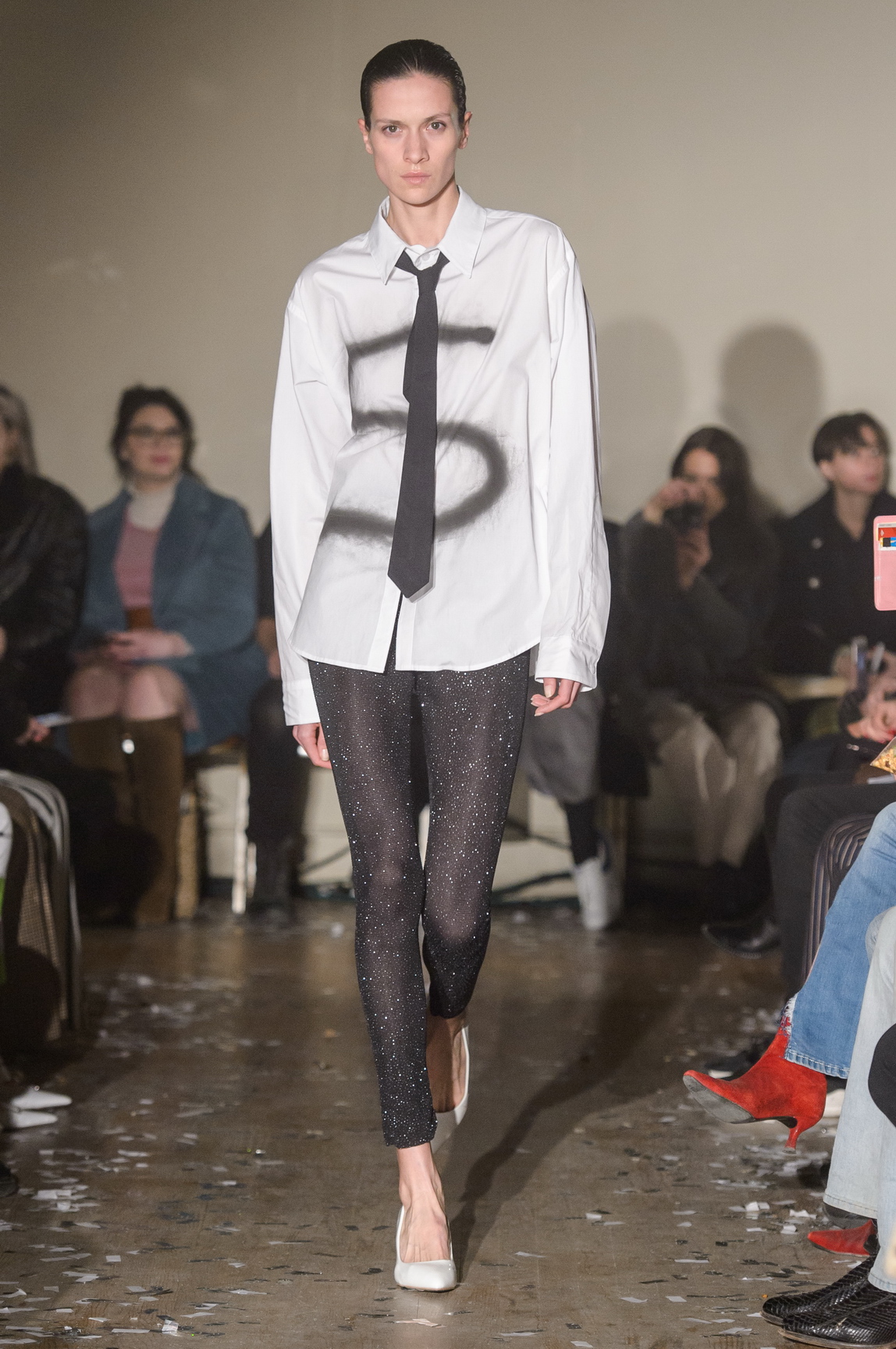 Credits
---
Photography Mitchell Sams