a look back at the storied evolution of eyewear
From 19th century nose-pinchers to 90s revivals, glasses trends have always been a reflection of the times.
Left: Nick wears Ray-Ban Aviator frames. Right: Ava wears Dolce & Gabbana cat eye frames, Nick wears Ray-Ban Clubmaster frames.
Eyewear has seen many incarnations over the centuries, naturally transcending pure function along the way. In this article supported by OPSM, we examine the history, evolution and cultural significance of eyewear styles over the years.
The reappearance of futuristic shades, tinted lenses and feline cat-eye frames on the runway is a ripe reminder of the transformative power of eyewear, and an insight into its cultural transition from reading aid to full-blown fashion statement. The history of spectacles, and to a certain extent sunglasses, is a history of design innovation, optics, iconic frames and the people who have made them their own. Just try to imagine Iris Apfel without her oversized goggles or Anna Wintour without her permanent eye-armour. No thanks. Yet despite their current ubiquity, glasses have at times been the subject of stereotype. In 1953 Marilyn Monroe, as the ditzy near-sighted blonde in Who Wants to Marry a Millionaire, spent half the film whipping off her cat-eyes before every date, because, of course, men don't make passes at girls who wear glasses…unless of course, they're the sexy secretary type.
Thankfully, as a culture we've worked through our myopic insecurities and exist in an environment where permanent frames are OK and where there is virtually no difference between corrective and cosmetic styles. In 2018, eyewear is as seasonal and coveted as any 'it' bag, sometimes even more so. Yet back in the day, monks were just grateful for the opportunity to be able to read better.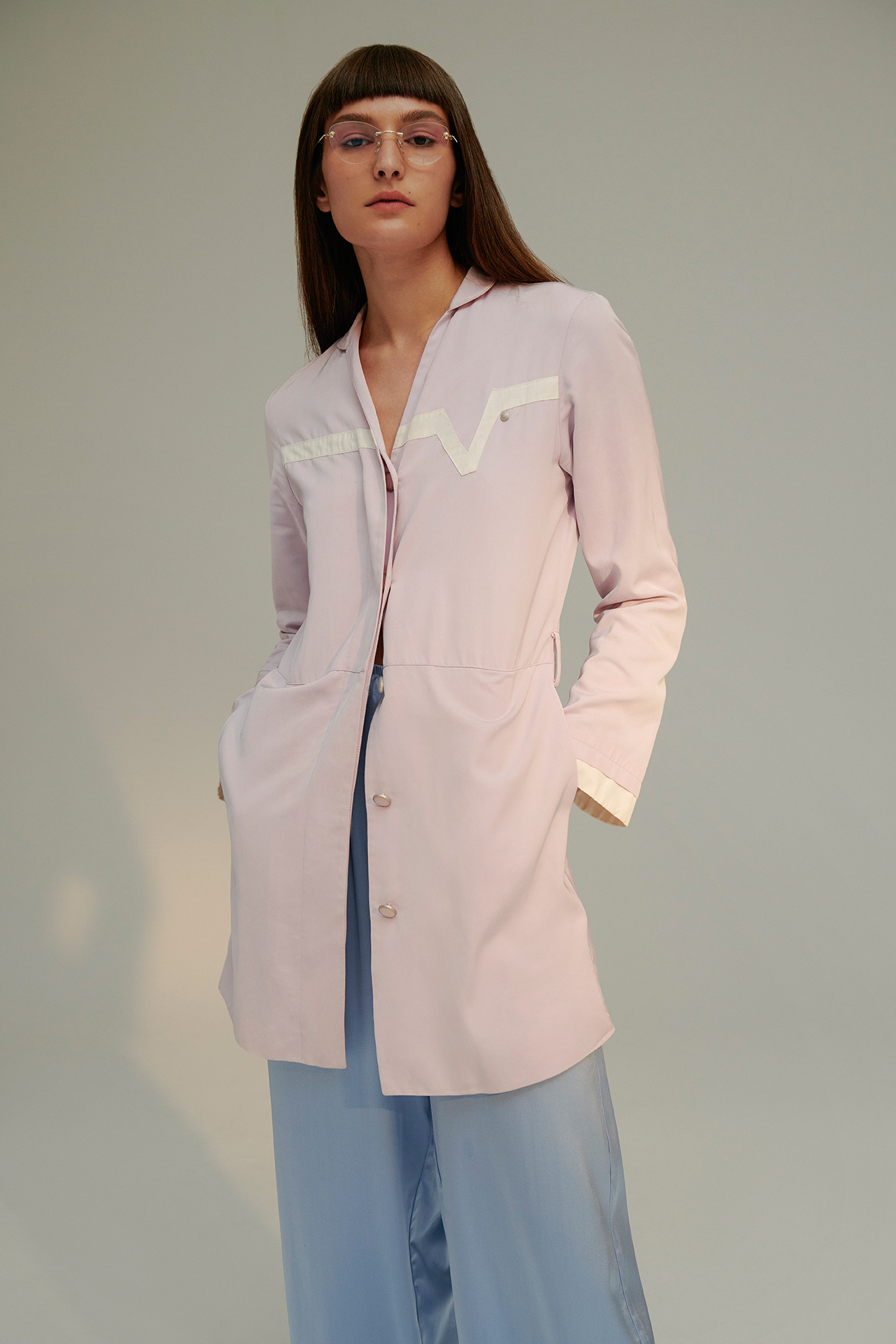 Need is the mother of all invention, which helps to explain the creation of the very first eyeglasses by northern Italian monks in 1286 in want of reading aids. The scholarly monks were already using reading stones made from ground rock crystal (quartz) that magnified and clarified when placed over an object, but the idea to hold them in front of the eyes was a true game-changer. Helped along by Venetian artisans with the skills to make soft glass, hand-held biconvex lenses edged with iron, horn, wood or leather, and later tortoiseshell, were soon in production. Despite these early versions, widespread demand for eyewear didn't really take off until the 1400s, when the mass-production of books and increased literacy levels engendered greater numbers of readers and the call for better optical options.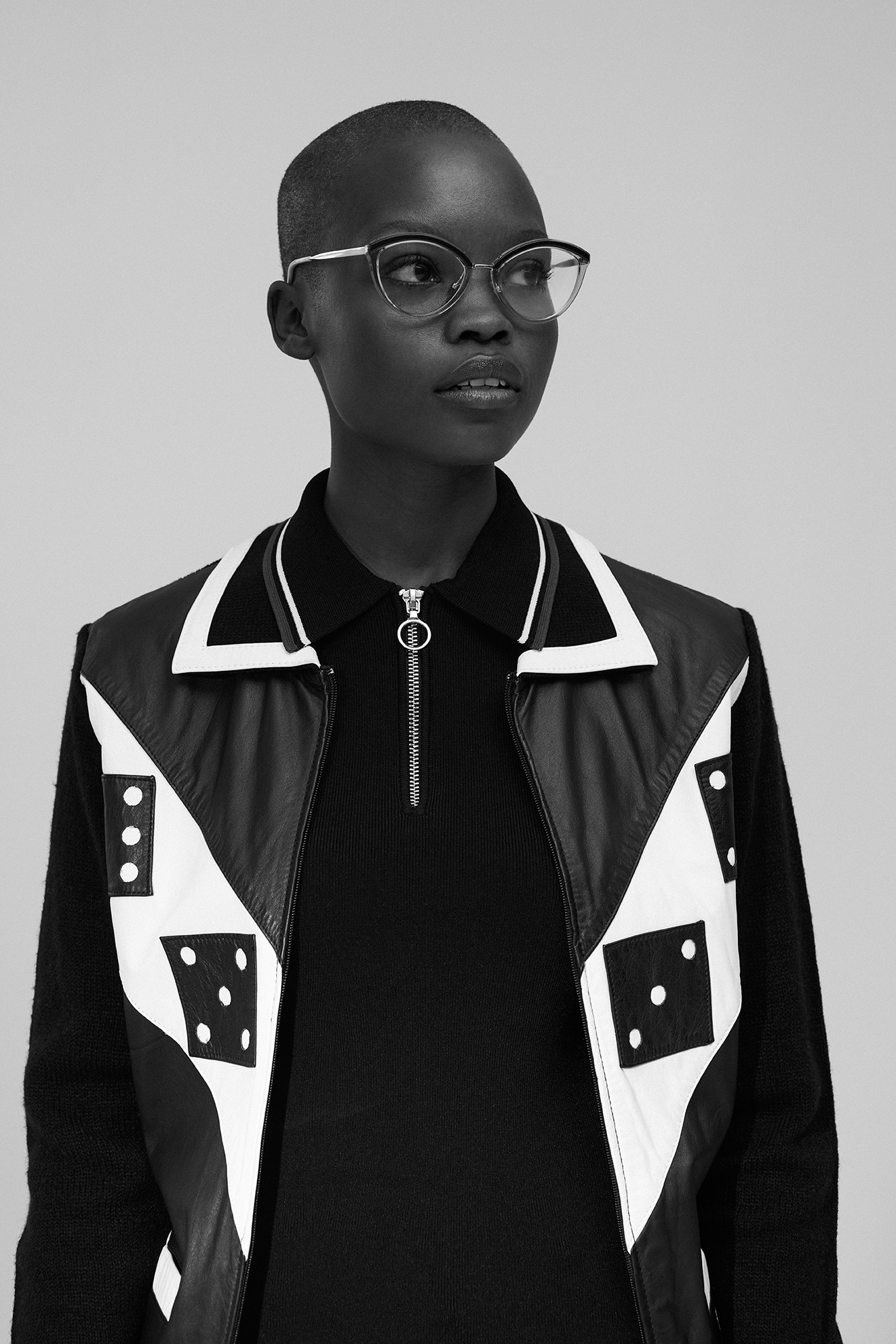 Stylistically, early frames resembled the oval-framed, armless pince-nez, with arched bridges that literally pinched the nose in order to stay on. And yes, they were as uncomfortable as they sound. Later, metal frames that balanced more easily on the nose came along. Yet it was several centuries before anyone came up with an optimal way to secure a pair of frames on the face. Credit then to English optician Edward Scarlett who, in 1727, perfected 'temple glasses', a pair of spectacles with rigid side arms ending in large loops which would sit snugly behind the ear. Genius. Into the eighteenth century, utility and greater affordability put eyewear into mass production bringing in a range of new designs. Most popular were eyeglasses and lorgnons and lorgnettes, a sort of long-handled binocular. High-bling versions made from gold, silver and ivory, and adorned with precious stones, were favoured by theatre-going aristocrats and pretentious bourgeoisie alike. In reality, the opera glasses were as much about checking out your neighbour as watching the show.
By the nineteenth century, it was all about the monocle. Thankfully, the Age of Invention delivered flexible wire and the discovery of malleable synthetic plastics, which gave rise to more comfortable ways of wearing glasses and the possibility of differently shaped and lensed frames.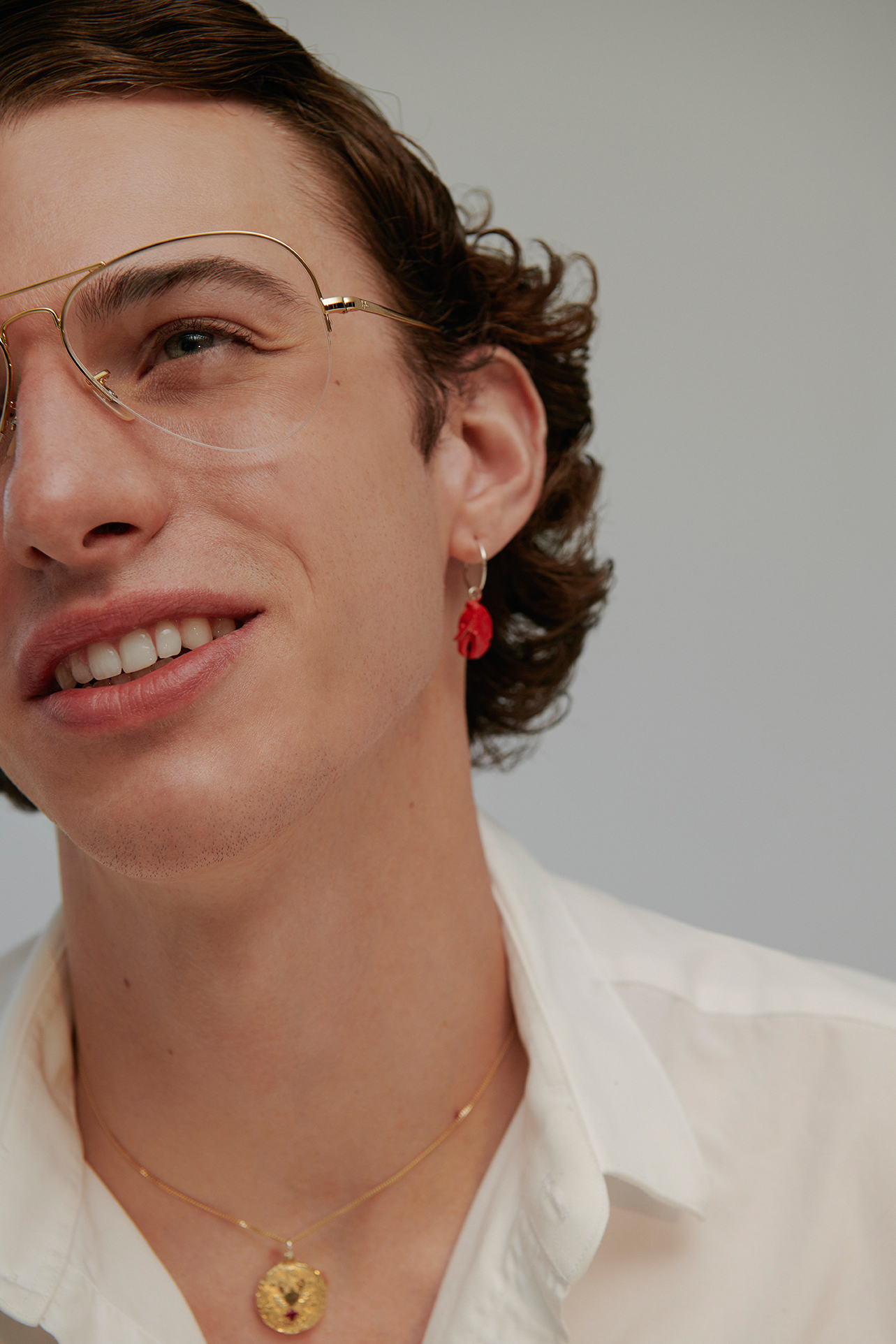 It was 20s Hollywood however, that really brought eyewear into the frame. Influential cinema stars took to greeting the paparazzi in dark sunglasses, setting a trend for the wearing of stylish shades, one which Karl Lagerfeld has now taken to a whole other level. While on screen, spectacles also became part of the overall look of a character after comedian Harold Lloyd donned a pair of bookish round horn-rimmed frames and made them his trademark.
From here on in, eyewear became associated with glamour and personality, with rock stars and musicians building their image around a pair of striking frames. In the 50s, Buddy Holly personalised the heavy black frame, in the 70s, Elvis adopted the gold-rimmed aviator and John Lennon and Ozzy Ozbourne, circular teashades. While Lennon's glasses were standard pharmacy-issue fare, 60s hippies sought out versions with tinted lenses. Between the 1950s and 1970s eyewear design flourished, championed by Oliver Goldsmith, Pierre Cardin, Courrèges and Pucci, and companies like Polaroid, who produced defining styles for celebs and for the masses. Ray-Ban's dedication to the sunglass market also popularised iconic shapes such as the Army-inspired mirrored aviator and the wayfarer; first worn by James Dean in Rebel without a Cause and later by the cool crowd: Dylan, Debbie and Patti.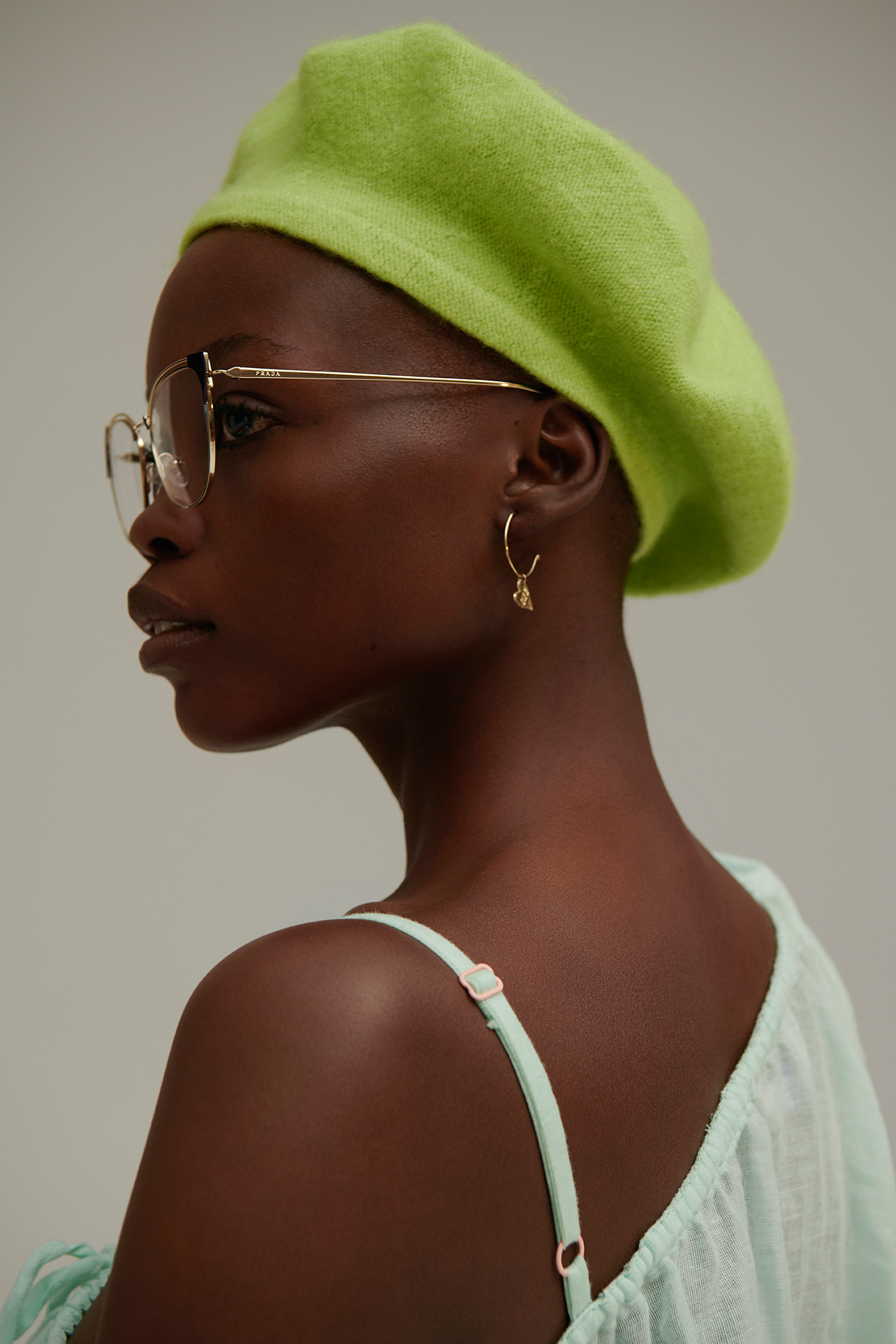 Stylistically, eyewear in the twentieth century was a miscellany of sizes, shapes and ideas, driven by new technologies and materials. From the heavy masculine browline styles of the 1950s, as sported by activist Malcolm X, to the dramatic and oversized plastic frames of the 1960s - well suited to Saint-Tropez - to arty, white-framed mod options. Add to this, the squared, large looks of the 1980s disco-era, pre-Bono wraparounds, coloured new wave frames and the rectangular statement glasses of Devo frontman Mark Mothersbaugh. By the 1990s, complete with its tinted, micro and minimalist trends, eyewear had veered from practical necessity to fashion-forward accessory.
Today styles come and go as quickly as designers develop new collections. We are spoilt for choice and eyewear has become part of the language of fashion and a powerful means of personal expression. While there are those who will always be true to one style and others who will play the field, in any case we may all do well to heed the advice of 96 year-old Iris Apfel who once, in all her wisdom declared, "if you're going to wear glasses, wear glasses". All the bigger to see you with.
This article is supported by OPSM, the house of luxury and fashion eyewear brands. See more of the range, or book in for an eye test here.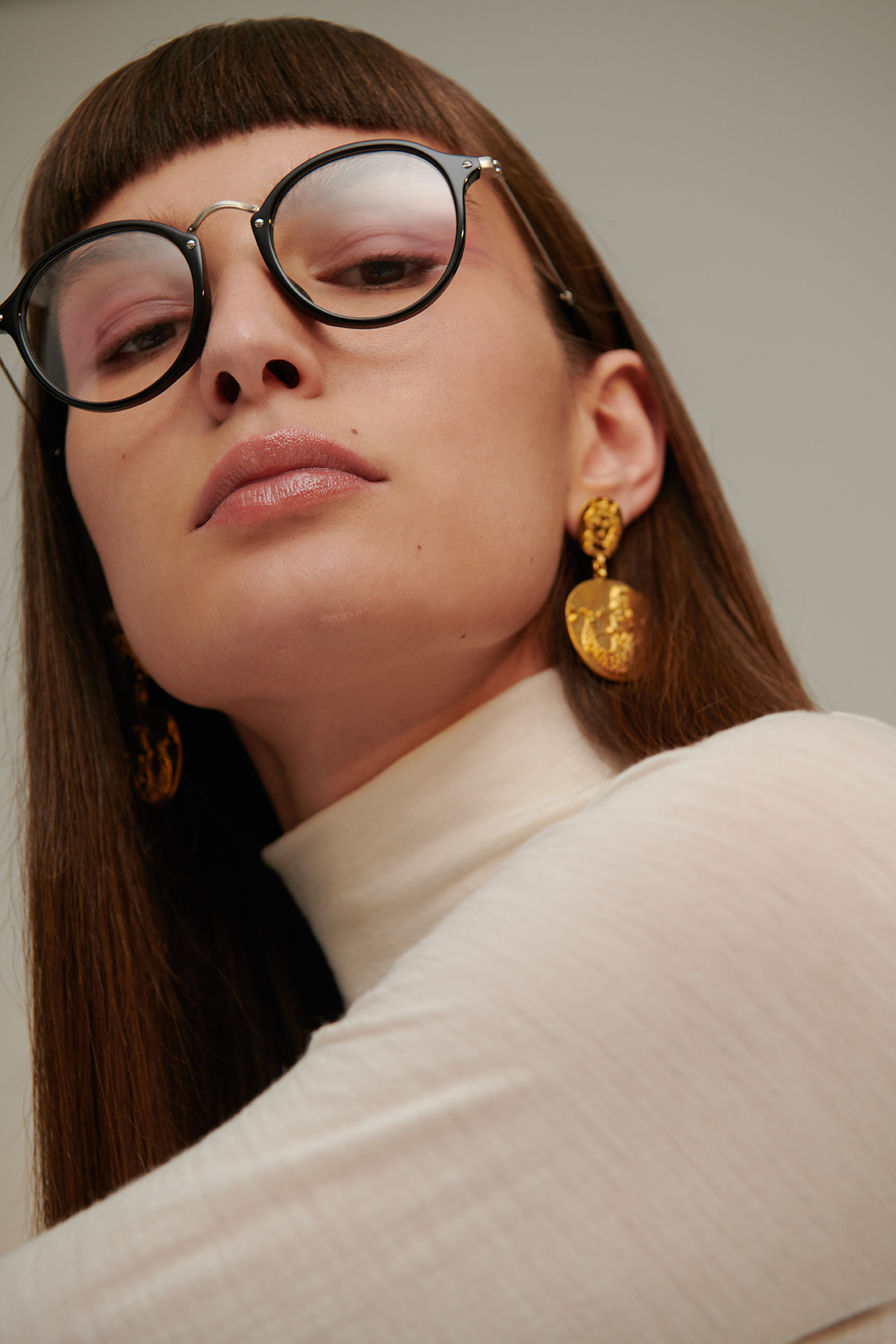 Credits
---
Photographer Jo Duck
Photographer's Assistant Bec Martin
Stylist Abby Bennett
Stylist's Assistant Thea Stirrat
Hair & Make Up Megan Harrison
Models Ava Coffen @ The MGMT, Flavia Lazarus @ Duval/Folk and Nick Mahady